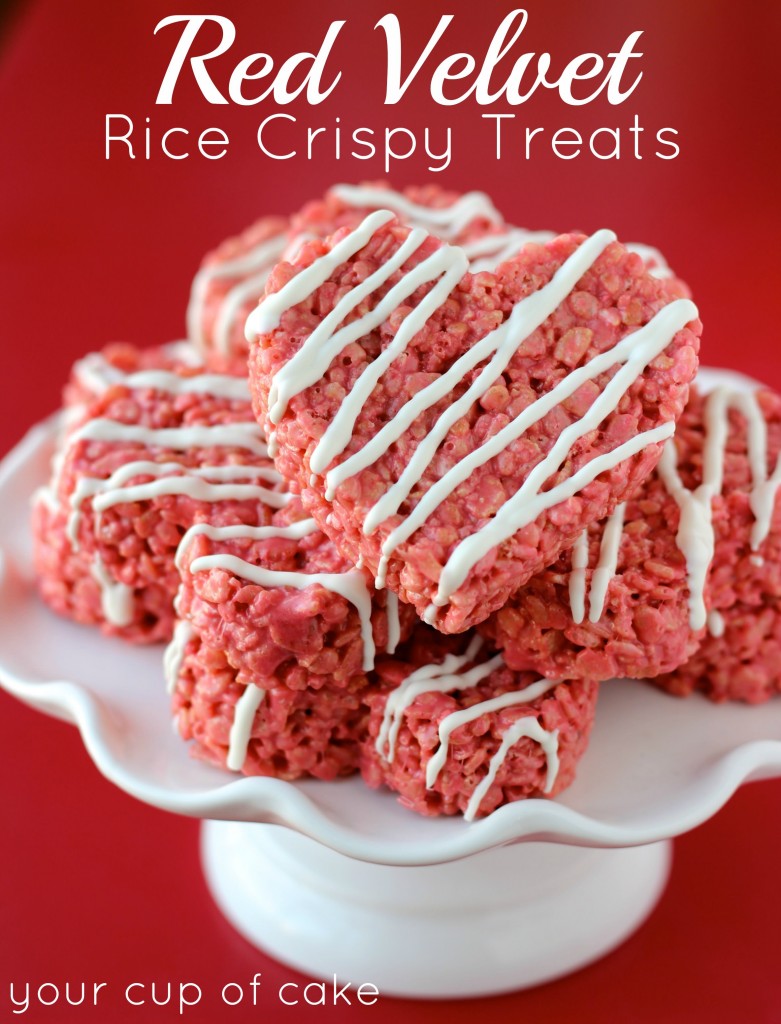 The Story:
Valentine's Day is the most entertaining holiday to me. It brings out all types of emotions and strong opinions that we just don't see at Thanksgiving, Christmas or Halloween. We have the haters, the lovers, the chocolate lovers, and the people who rant about commercialism. And it can all be seen by the movies that come out on Valentine's Day (or weekend)! There's always some horror movie (for the anti-Valentine's day people), always some gushy romance (for the ladies who go with all their single friends), and always some comedy (for the ones who want to laugh their single sorrows away).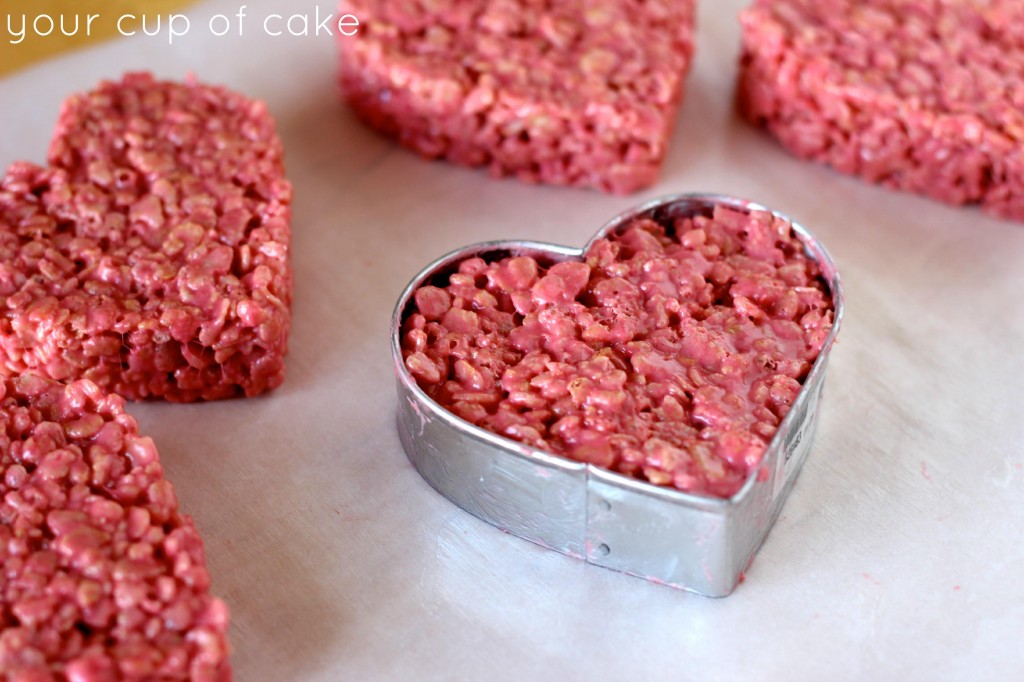 You can dump the rice crispy treats into a pan and then "stamp" out each heart, but then you have a bunch of scraps and crushed pieces, I decided to just take a little extra time and fill the cookie cutter. Do what works best for you!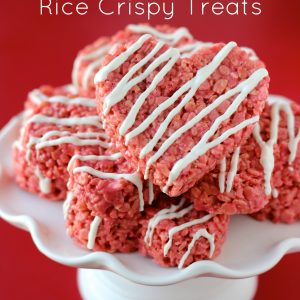 Red Velvet Rice Crispy Treats
Ingredients
6

C.

Rice Crispy cereal

1

bag mini marshmallows

about 10.5 oz.

3

Tbsp.

butter

1

tsp.

vanilla extract

1/3-1/2

C.

dry Red Velvet cake mix

sift to remove any lumps
Heart cookie cutter and melted white chocolate for decoration
Instructions
1. Butter a 9 X13 pan OR a cookie cutter, depending on how you want to serve your treats.

2. Measure cereal and set aside.

3. In a large microwave proof bowl, add marshmallows, butter and vanilla extract. Microwave for 1 minute and 30 seconds, remove and stir. Continue heating in 20 second increments until smooth.

4. Add cake mix and stir. (Add more or less depending on how strong of a taste you want.)

5. Slowly add in rice crispy cereal and gently fold until coated.

6. Dump into your buttered pan and press firmly until flat OR if you want heart shaped treats take small amounts of rice crispy treats and stuff into your cookie cutters until flat. I like to do this on parchment paper so it doesn't get too sticky and I always butter my hands.

7. Drizzle melted white chocolate or frost with cream cheese frosting!
Rice Crispy (Krispie) treats have always been a huge weakness for me. Maybe it's because they only take about 3 minutes to make…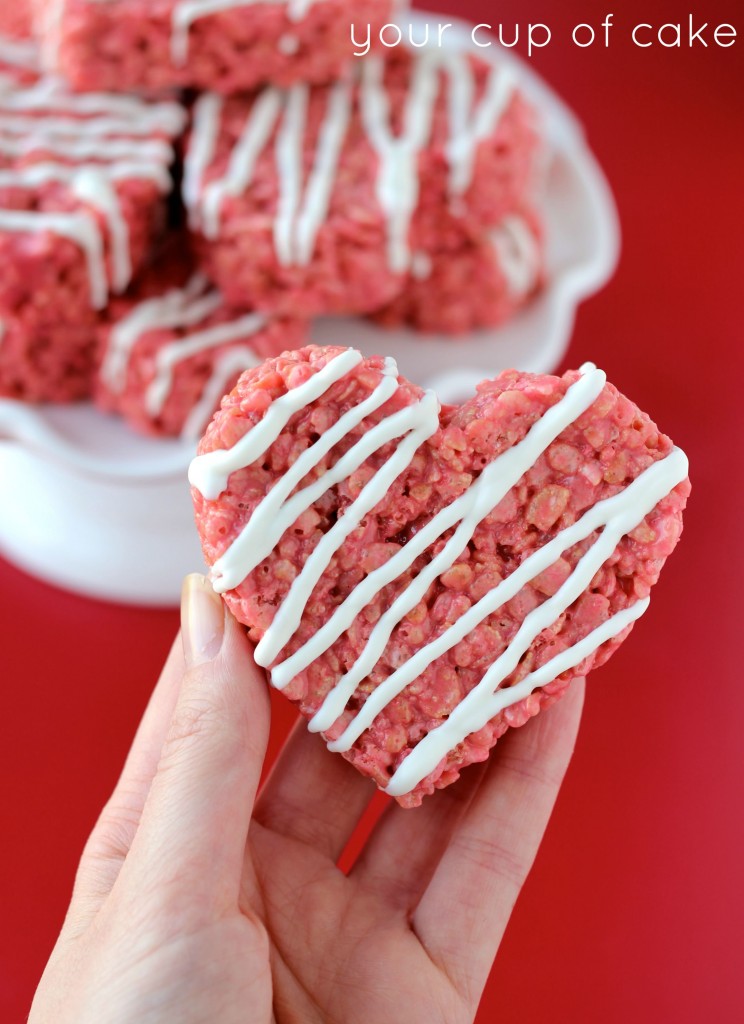 I struggled taking photos of these. They're so adorable but I just couldn't figure out how to take a photo that did them justice!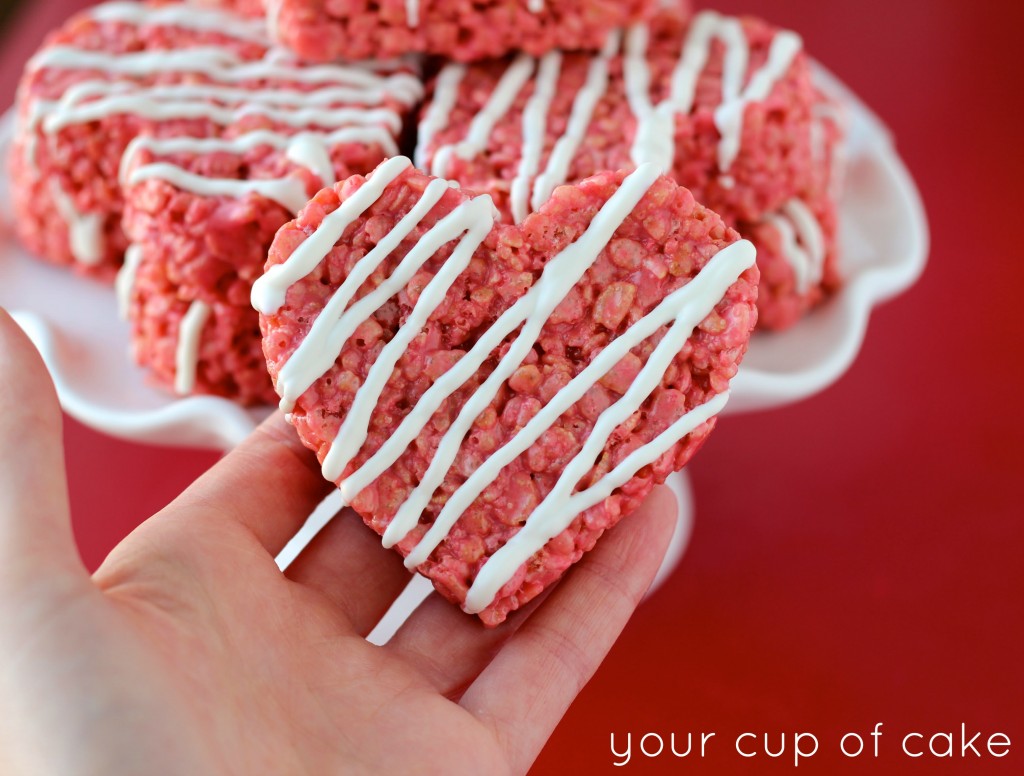 Valentine's Day is less than a month away!