This post is sponsored by Cost Plus World Market, one of my favorite places to buy gifts and tools for the kitchen! Don't even get me started on their incredible rugs or dinner tables…
Shopping for Mom can be hard, but it doesn't have to be! Here is What to get Mom for Christmas no matter your budget or who she is!

Great Ideas for What to Get Mom for Christmas
She gave us life so we should at least get her a good Christmas present, right? Right. So here we go! I went to one of my favorite stores, Cost Plus World Market, and found my favorite gifts! Cost Plus World Market it the best place to go because they have it all. Fancy soaps and lotions, jewelry and clothing, storage solutions, rugs, linens, and the cutest kitchen things around. No matter what your budget is or what your mom's personality may be, World Market has the perfect gift for her.
So let's start with the basic. Does your mom love lotions, candles, soaps and bath salts? Cost Plus World Market has what feels like an endless supply of scents, sizes and gorgeous packaging! You can even get a little stack of candles if you're not sure which scent she'll love most! Anything from this section of the store has perfect gifts for her! I love just going to my local store in Cottonwood Heights, Utah and browsing because I find the most perfect gifts that way! If you don't know where you're Cost Plus Work Market it, I can help you with that!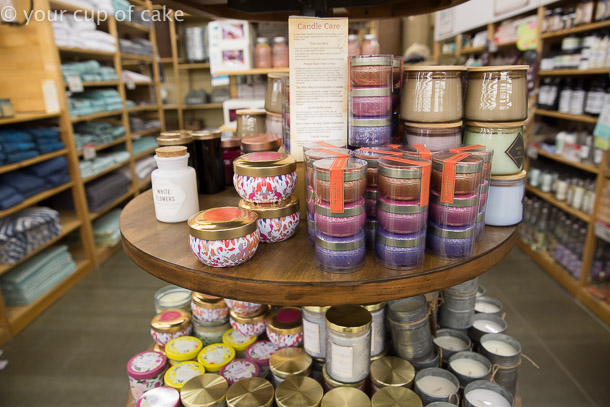 Is your mom always on the go? These to-go hot drink cups are so cute! They're perfect for her morning coffee, tea or hot chocolate!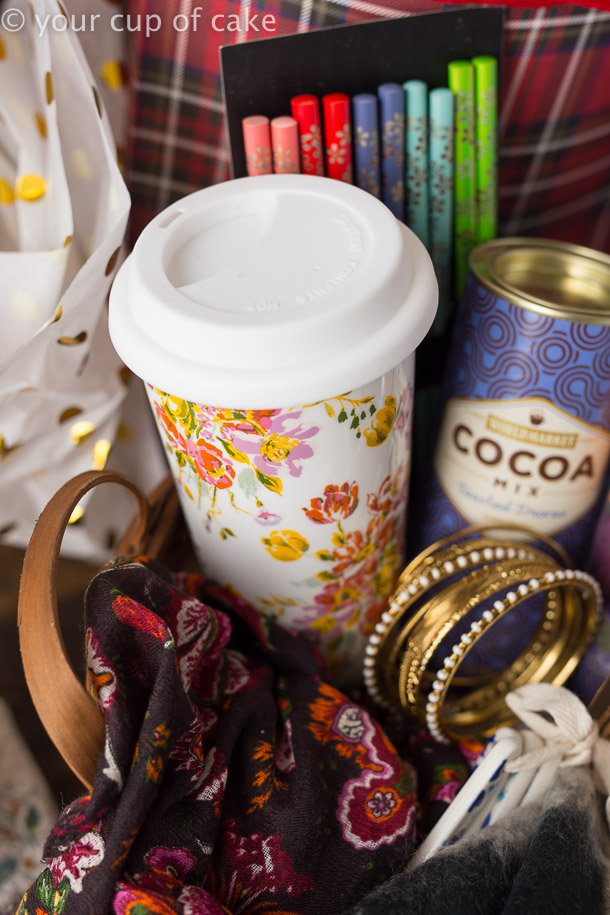 I found a bunch of them in the kitchen department surrounded by their beautiful aprons!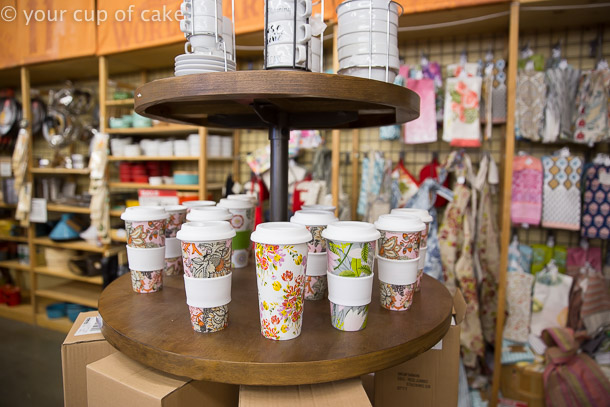 Here's the fancy lotion! This White Jasmine scent smelled so good, I'm keeping this for myself–sorry Mom!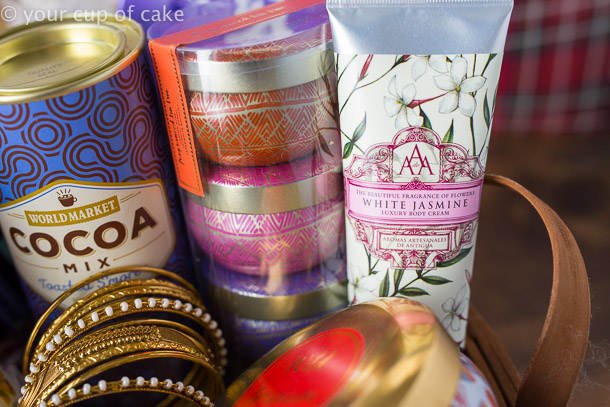 Does your mother love jewelry? This set of bangles is so fun! I almost bought about 5 pairs of fun earrings too! PS: this Wild Geranium candle smells like a dream… a dream of heaven.
Uhh… meow. This mug is the cutest thing of all time! I would always get my mother cute mugs because she loves her nightly cup of peppermint tea. And this cat mug is just too much! This is what to get Mom for Christmas!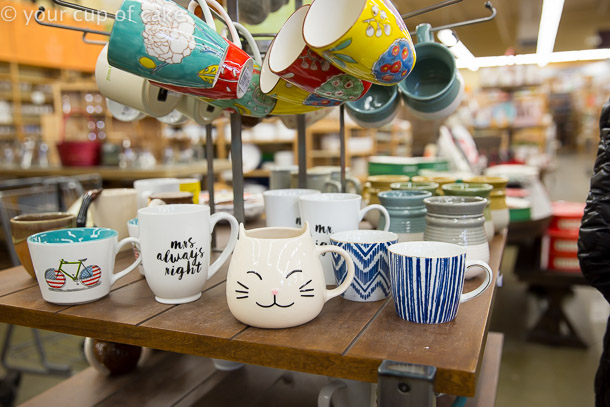 Look at those little ears on top! This mug even comes it black so you could get her a whole set! My mother sadly doesn't love cats but I've been on the hunt for White Elephant Gifts so this is what I'll be taking to my parties! Yay!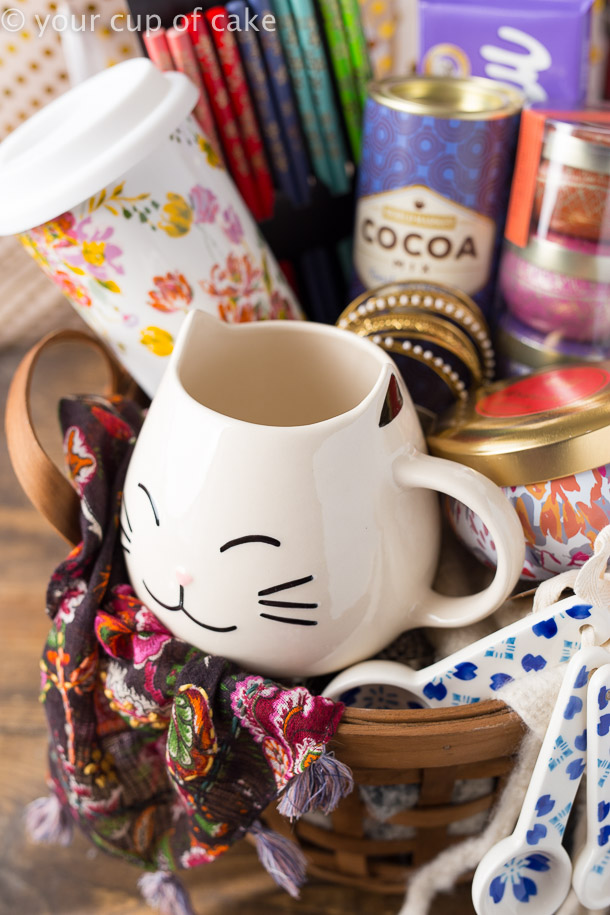 And this scarf! Cost Plus World Market has tons of scarfs to pick from. There are neutrals that are soft and cuddly and perfect for winter or ones like these with more personality and cute details like the tassels.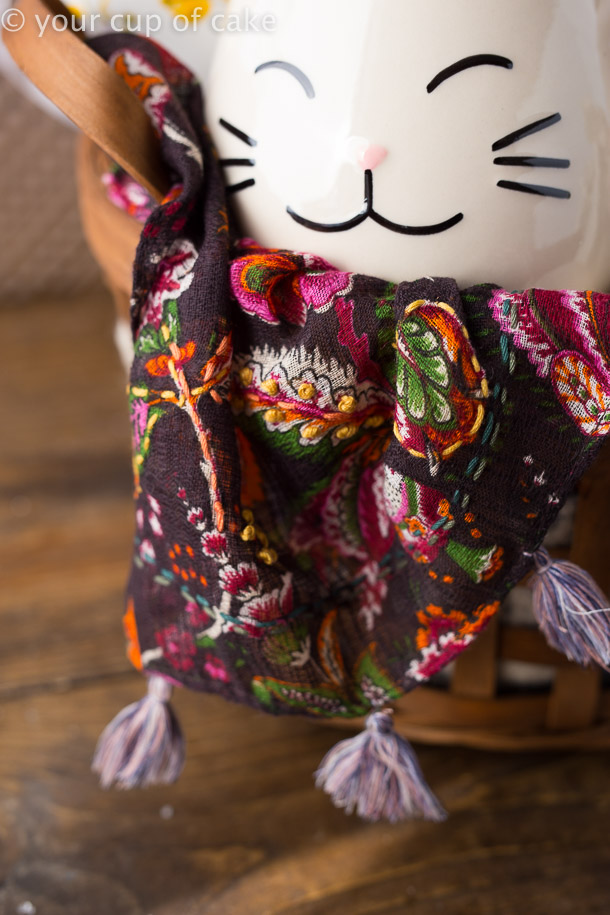 One of my favorite things about Cost Plus World Market is how many Asian inspired things they have! Their dishes, linens, utensils, and tea pots! These bright chopsticks are so fun and make a perfect stocking stuffer! My parents are older and empty nesters and they loooove their asian takeout food. So I love the idea of fun chopsticks because then it turns their nigh in with takeout into an experience! These are the perfect stocking stuffers!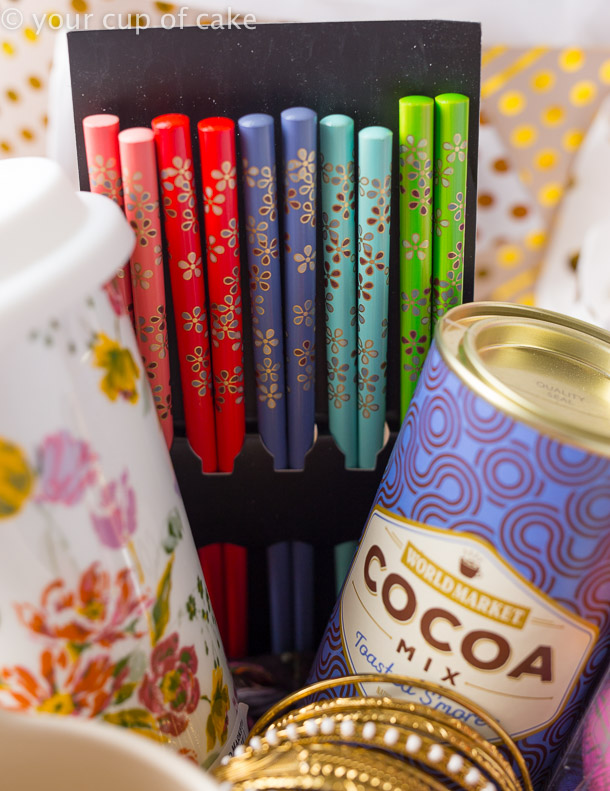 It's not winter without hot chocolate! There were too many delicious types to pick from and you can even find these individual packets if you want to get Mom a whole bunch to pick from!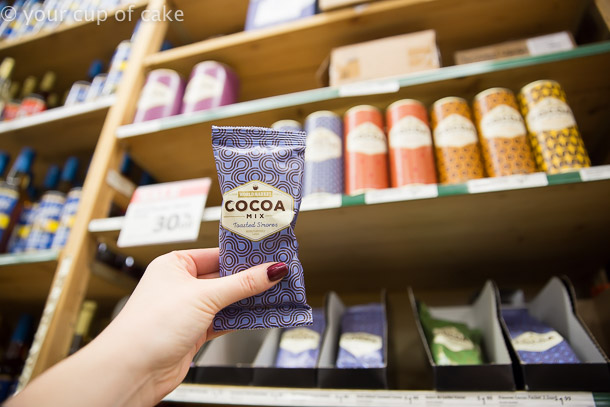 Remember all those cute mugs? Get Mom a fancy hot cocoa mix and a mug for the perfect little combo gift! This teacup is adorable! It's full of personality and nothing bland about it.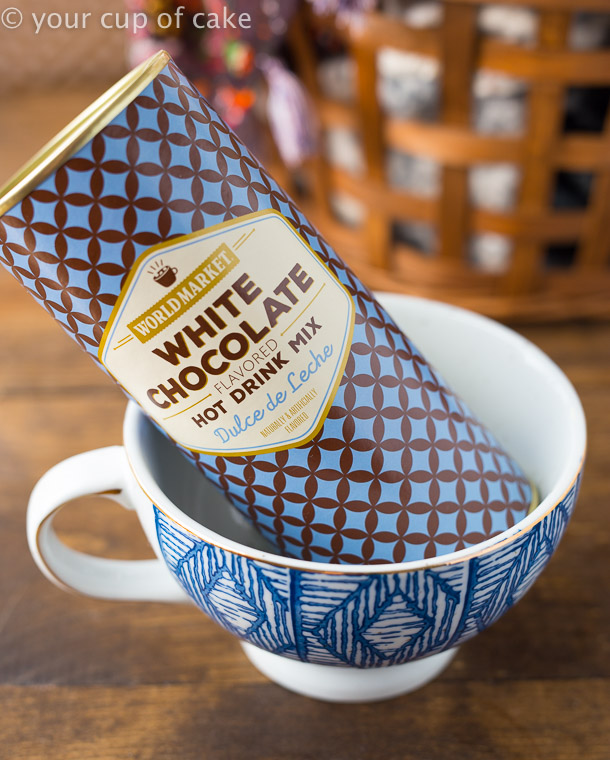 Does your mom love to cook or bake? There are so many fun gifts you can get her! These teaspoons are beyond gorgeous! so goodbye to the boring silver ones everyone has, get her some of these so that every time she uses them she things of you!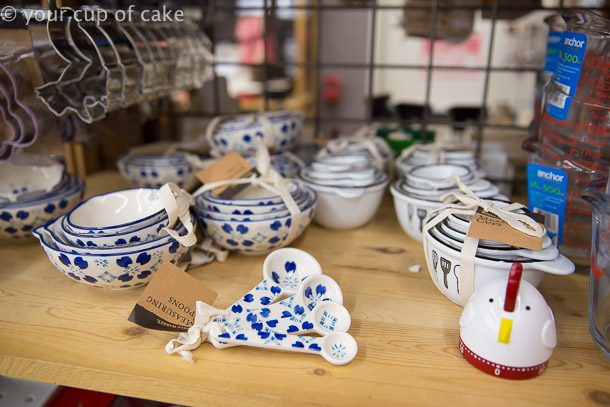 So what am I getting my mom for Christmas this year? Well it needs to be good! This will be the first Christmas in 26 years that we don't spend it together. I'll be with my in laws for the holiday so I need to get her something that shows I care. I'm starting off with a Milka bar. When my mother and I were in Paris together we discovered these and ate one every day. Lucky for us, Cost Plus World Market sells them!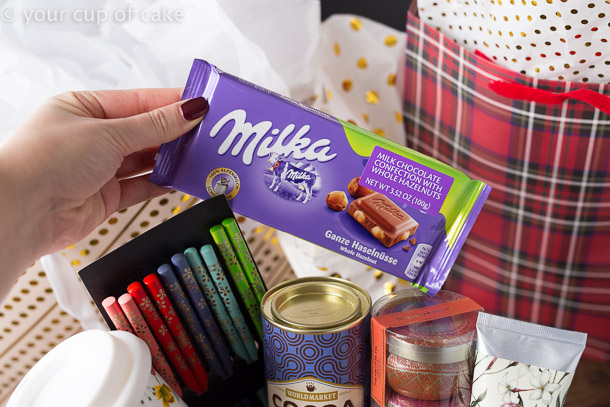 But for her main gift I'm getting her something she would never buy herself. She's had the same table napkins for for 15 years. My mother is the type of lady that would keep using them until they had holes in them… and then use them another 2 years. So I wanted to spoil her with new pretty napkins and napkin rings. This beautiful print will go with the colors in her kitchen and the rings match the light fixtures. It's the perfect gift for her and it's something she'll use every day…probably for the next 15 years!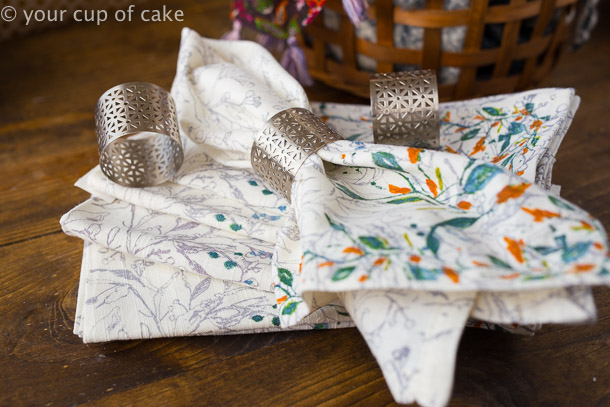 What to get Mom for Christmas
Shop this Post:
Thank you to Cost Plus World Market for sponsoring this post! I love all your products!