The Story:
Once upon a time there was a girl named Lizzy and she started a blog. She didn't tell any of her friends about it and she just wanted to see what would happen.
Your Cup of Cake turns 1 today!

Thank you so much to everyone who comes, visits, comments, links, and tells their friends about this site. I could not have done anything without you.
Check out my very first post ever! Chocolate Chip Oatmeal Cookies
For YCC's birthday cupcake, I let the site choose the cupcake. My Andes Mint Cupcakes have been viewed over 160,000 times and I commonly get emails raving about this baby.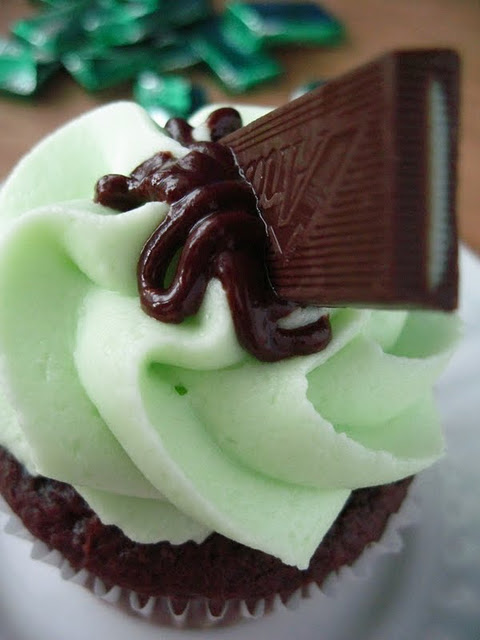 Thank you to the friends who brag about my site as I sit there saying nothing because I don't like to talk about myself.
Thank you to my mother who was my loyal baking assistant as I catered weddings this summer.
Thank you to my father who cleaned up after Hurricane Lizzy hit the kitchen after those weddings.
Thank you to my Grandmother for inspiring me to bake
Thank you to Leigh Anne at Your Homebased Mom for answering my never ending stream of blogging questions, and to her son who always believed in me more than I did.
And thank you to BlogHer. Because now this poor college student can afford to buy both baking ingredients and real food when she goes to the grocery store.