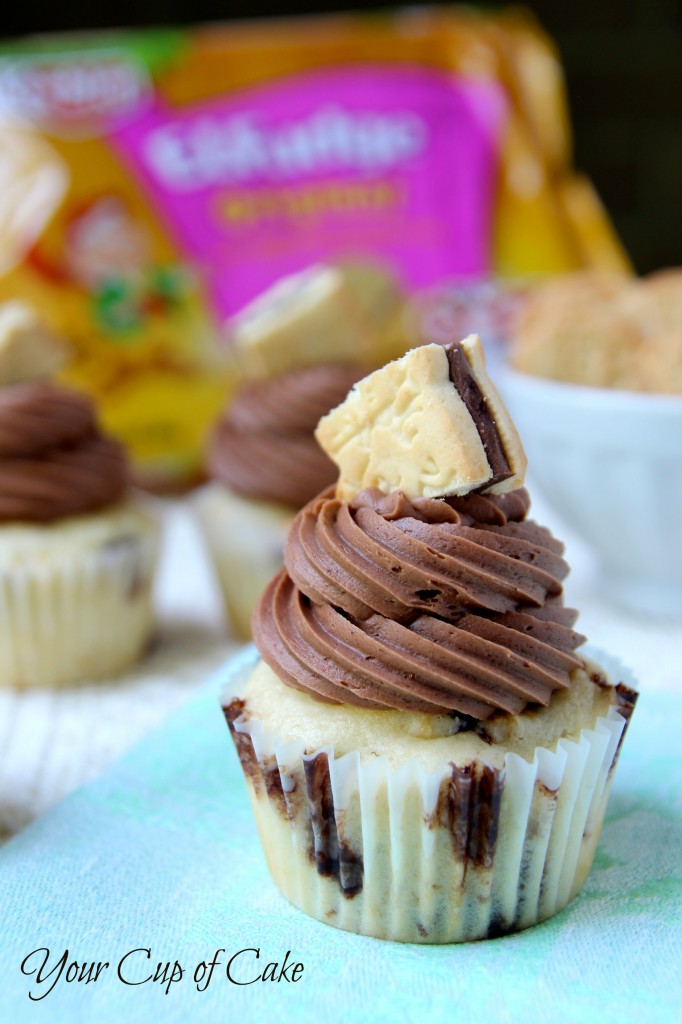 The Story:
If you couldn't tell, I have been on a big kid-kick lately, making cupcakes that bring out the crayon-loving, plaster-eating and Sunny-D kid in all of us.  These cupcakes finish off the theme, then maybe I will get back to more glamorous and grown up cupcakes.  Maybe…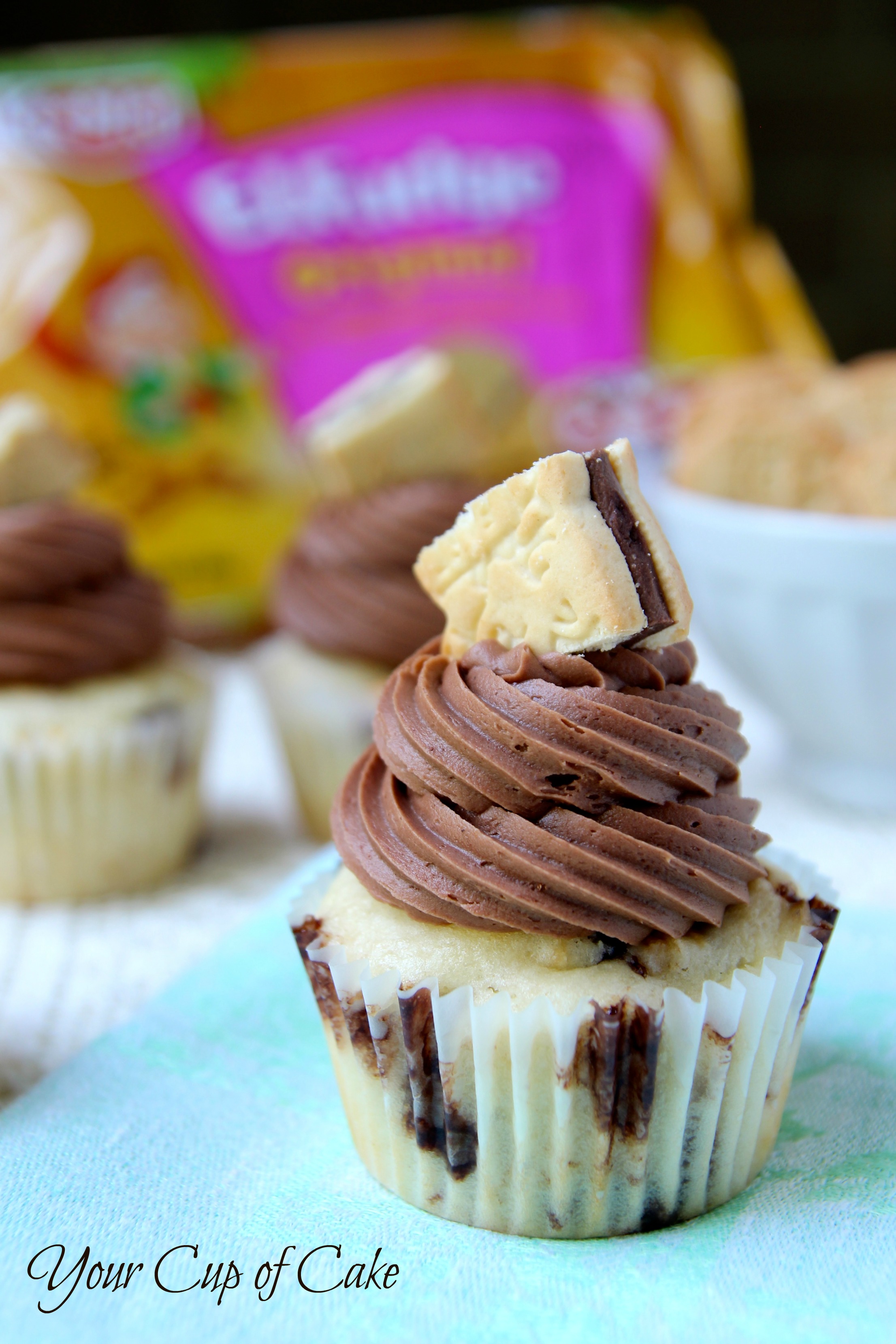 Ingredients
Cake:
1 box white cake mix
3 eggs
1/3 cup oil
3/4 cup milk
3/4 cup sour cream
2 teaspoons vanilla extract
3/4 cup Keebler Fudge Cookies chopped
Chocolate Frosting:
1 cup butter, softened
2 teaspoons vanilla extract
1/2 cup unsweetened cocoa
1 tablespoon malted milk powder
1 tablespoon milk
3-4 cups powdered sugar
Directions
1. Preheat oven to 350 degrees and line pans with cupcake liners
2. Sift cake mix into a small bowl and set aside.
3. In a large bowl, gently whisk eggs, oil, milk, sour cream and vanilla extract together.
4. Add cake mix and stir until smooth.
5. Fold in cookie fudge cookie pieces.
6. Fill cupcake liners 3/4 full and bake for 17-22 minute or until an inserted knife comes out clean.
7. Let cool.
8. Frosting: Beat butter and vanilla extract. Add cocoa, malted milk powder and milk. Scrape down the bowl often. Slowly add powdered sugar until you reach your desired consistency. Use more milk to thin if needed.
9. Pipe frosting onto cooled cupcakes and top with a piece of cookie
Copyright © YourCupofCake