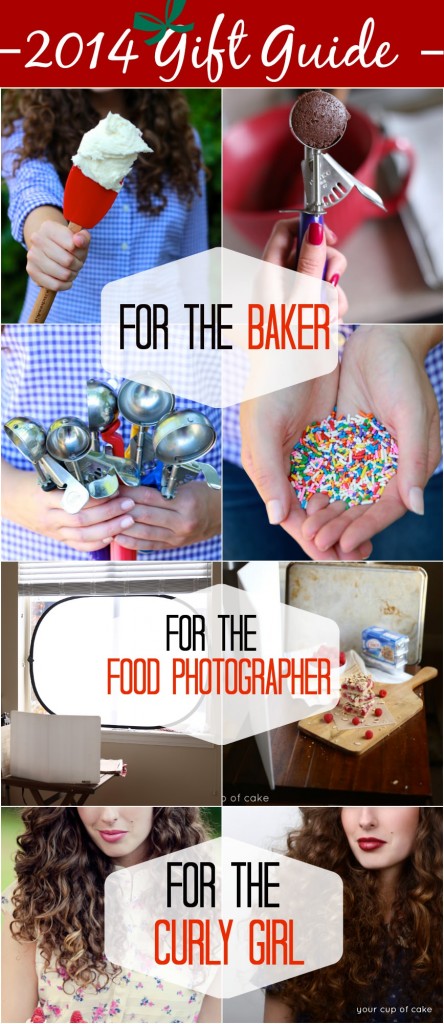 Welcome to my 2014 Gift Guide for Bakers, Photographers and Curly Heads! Hopefully this will help you think of what to get the special people in your family and circle of friends this year. I tried to give a balance of big gifts and stocking stuffers so that you don't have to break your budget! Christmas is coming quickly, so make those online purchases this week so that there's plenty of time for them to get delivered and to get them wrapped and under the tree 🙂
The Baker's Christmas List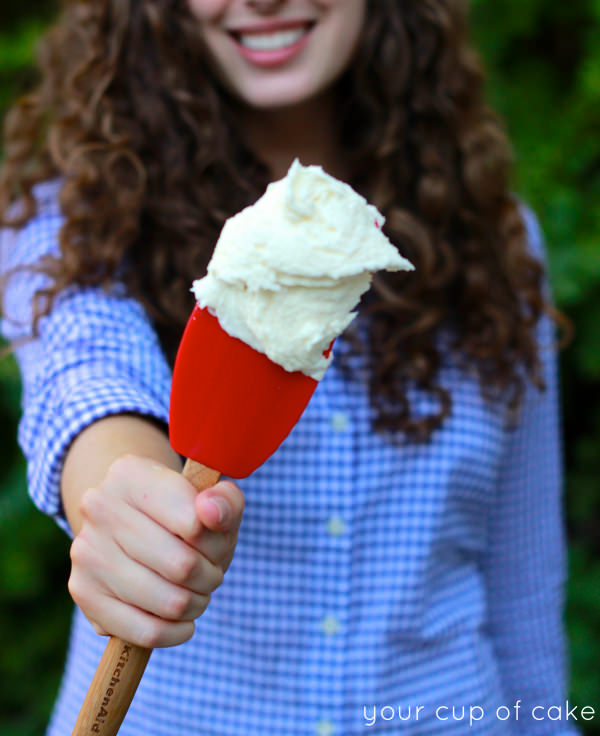 I am shocked when I go into someone's kitchen and find out that they don't have a spatula! I always pack my food scoops when I fly and I can't even imagine baking cookies without parchment paper! There are so many simple (and inexpensive) gifts to give the baker in your family.
Food Scoops: These are a game changer. They save time and frustration and even if you only bake cookies once a month, it's still worth it to have one! These are the food scoops I like because they're more sturdy than some of the ones grocery stores sell. I like to use blue or yellow for cupcakes and black or purple for cookies!
Cupcake Pans: I searched long and hard for the right pans, and I found them! They have 24 wells in one pan and they aren't quite as tall as other pans, so your vanilla cupcakes won't come out with dark rims anymore!
Piping Tips: They are a perfect stocking stuffer because they cost anywhere from $1-$3 a piece! You could even string them together for a fun little garland effect 🙂 You can buy them online, but I suggest going into the store unless you know the exact brand and number you need.
Parchment Paper: The perrrrrfect stocking stuffer! Plus, it's a little bigger than piping tips so it fills up more space 🙂 If your daughter, mother, whoever isn't making cookies using parchment paper you need to convert them!
Sprinkles: Another fabulous stocking stuffer! Fun, colorful and not expensive!
Cookbooks: well obviously I love Make it with a Cake Mix and Your Cup of Cake 🙂 Each of them transform cake mixes which is wonderful for because it makes baking really easy for anyone of any age. But it also is a great gift for gluten free bakers! They can just swap in a gluten free cake mix! Some other fun books out there are Party Popcorn, Red Velvet Lovers, and The Girl Who Ate Everything.
Magazine Subscriptions: I love this idea because it's the gift that keeps on giving! There are so many incredible food magazines out there and for around $20 you can get a year's worth of magazines full of recipes and meal ideas!
Food Photographer Christmas List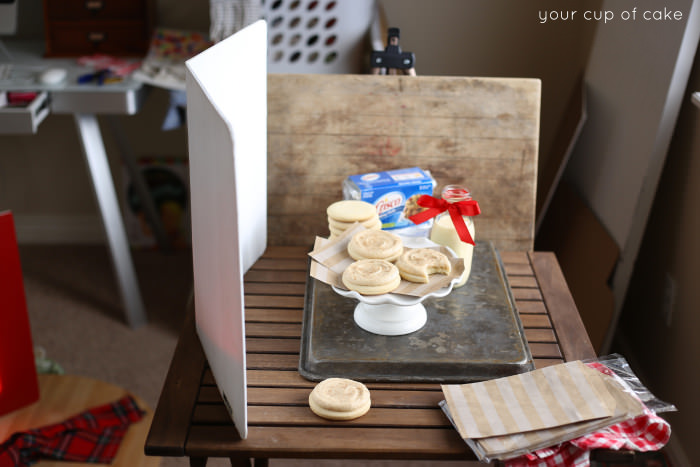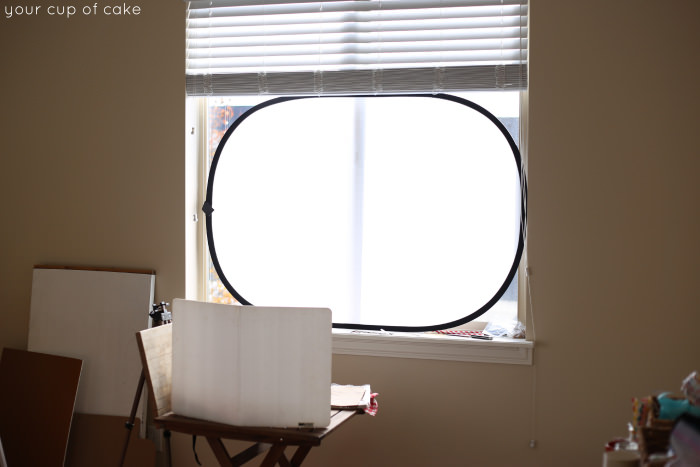 There are so many food bloggers who read this blog and who want to take better photos! I remember when I first started out I had no clue what to do. I didn't understand coloring and lighting. I just had to try new things and experiment, I wish there had been someone to teach me and to just hand me a list of what I needed.
Props: You can buy cute cake stands, decorative napkins, or even go to your local thrift shop and pick up old spoons and forks to give photos a vintage flare! My favorite places to prop-shop are TJ Maxx and Home Goods!
Camera: Okay this is not a cheap gift but if you're looking to really wow a beginner photographer you can get the Canon T3i which is what I started out with (after my baby powershot). I just started shooting with a Canon 6D but I have always shot with my 50 mm lens which is a lot of bang for your buck! As for stocking stuffer ideas, you can get lens cleaner or fun camera straps!
Reflector Board: Alright, I have an actual photography reflector board that came with a light kit. But you can just use a white piece of poster board (preferably glossy).
Light Diffuser: This product changed my life. I moved a new place a few months ago and my new photography room had direct light. Direct light is too harsh for photos so I bought this light diffuser, put in on the windowsill (see photo above) and now I have gorgeous light every time!
Favorite Gifts for Anyone
These are just some of my favorite presents this year! They aren't the standard gifts you'll find under the tree but they are great ideas for the people who are difficult to find gifts for!
Fancy Blender: I got a Blendtec this fall and I use it every day. I'll make pie crust, green smoothies, frozen hot chocolate, eggnog slushies, hot soup (yes, it blends and cooks soup for you) and dips! It's really the perfect gift to give the person who seems to have everything.
Fitbit Flex: This wristband is a great gift for the new year. It tracks your steps, distance, and calories burned. It also does a lot of other things but those are the factors I would really want to know! I think it's great because if you have a computer job (like me when I write posts) or work at a desk or if you spend most of the day driving around in the car you may not realize how little you are actually moving. No, fitbit did not ask me to write any of this 🙂 I just think its a really awesome gadget! It connects to your smart phone and no one else has to know what your stats are for the day! I LOVE that! Weight and staying healthy is such a personal and sometimes embarrassing thing, so it's nice to be able to monitor yourself.
Give the Gift of Laugher: Sometimes I don't know what to get people, so I get them something that will make them laugh. Like this shirt. Try not to laugh when you look at that shirt! Just try!!! Or give a single friend a "Boyfriend (or a girlfriend) in a Box!" Fill a box with funny things or funny date books or whatever! Give the man in your life a box full of hot sauce because he's "hot." Just don't get tied down by thinking it has to be expensive or "normal," really think about the person you're shopping for.
Curly Girl Gifts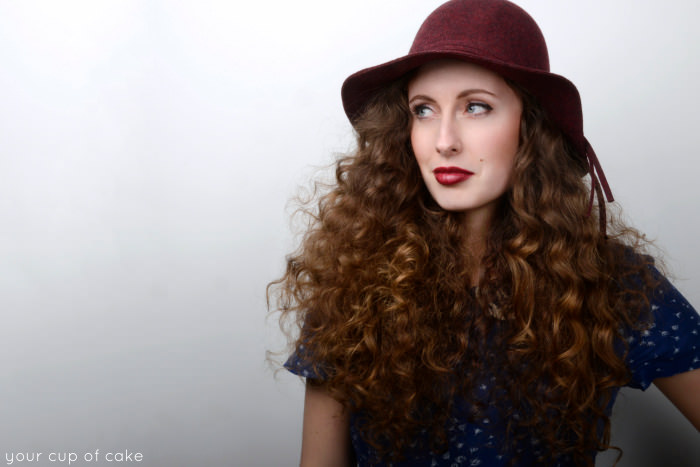 If this seems strange to you, then you must not have curly hair. Because whenever I meet someone with curly hair there is an instant bond. We immediately start talking hair product and we bond over things like "triangle head" and how our mothers used to brush our hair. (Rachel had too much fun taking this photo and I even let her take a brush to it!)
Favorite Curl Creme: TIGI Curls Rock– this stuff is a miracle worker. I get mine at Target and it's not too difficult to find! Don't buy it on amazon, it's usually only $12 a pop and it lasts me months.
Sulfate Free Shampoo: This is a MUST. Go into the shower right now and read the ingredients on your shampoo bottle! 95% of shampoos have some form of sulfate in them, so watch out! Sulfates will dry out your hair and make it frizzy! I use Nature's Gate but there are plenty of brands out there you can find!
Satin or Silk Pillow Case: Sleeping on a cotton pillow case will make your hair frizz out. Don't do that to yourself 🙂
Small Claw Clips: These are perfect for half-up do's or second-day do's. Yes, those are terms we curly girls use 🙂 I lose these clips all the time and I always need more, so it' a great stocking stuffer!
Hair Barrettes: You can get really fancy ones from Nordstrom that I love but you can also get basic ones from Target or Walmart!
Lizzy's Christmas List
(Blank)
That's right! There is nothing on my Christmas list this year! I have been so lucky to have moved into a beautiful new home with room for an office and even a pantry! (I haven't had a pantry for 4 years.) So there's nothing else I could want. I'll be in Chicago for Christmas with my parents and one of my brothers and this cute dog of mine that I've missed so much! All I want is some soup on Christmas eve and to bake in my mother's fabulous kitchen.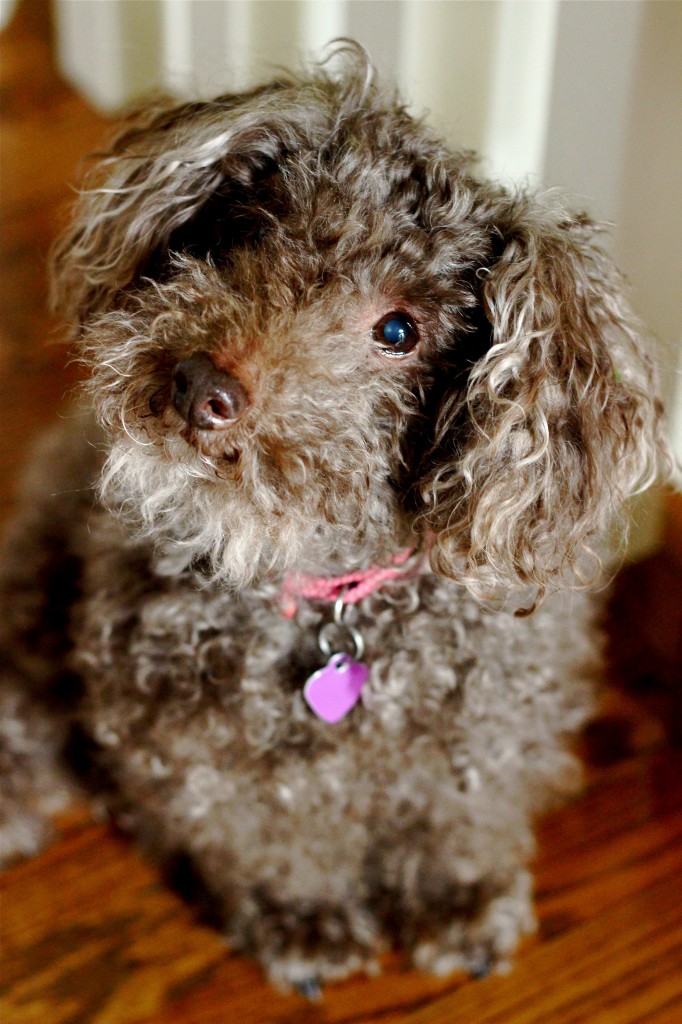 Merry Christmas everyone! Are you asking for anything in particular this year?