Need a boost of energy? This no-bake recipe for Almond Joy Protein Bites are packed with everything you need to keep going strong! Perfect for an after school snack or right before the gym.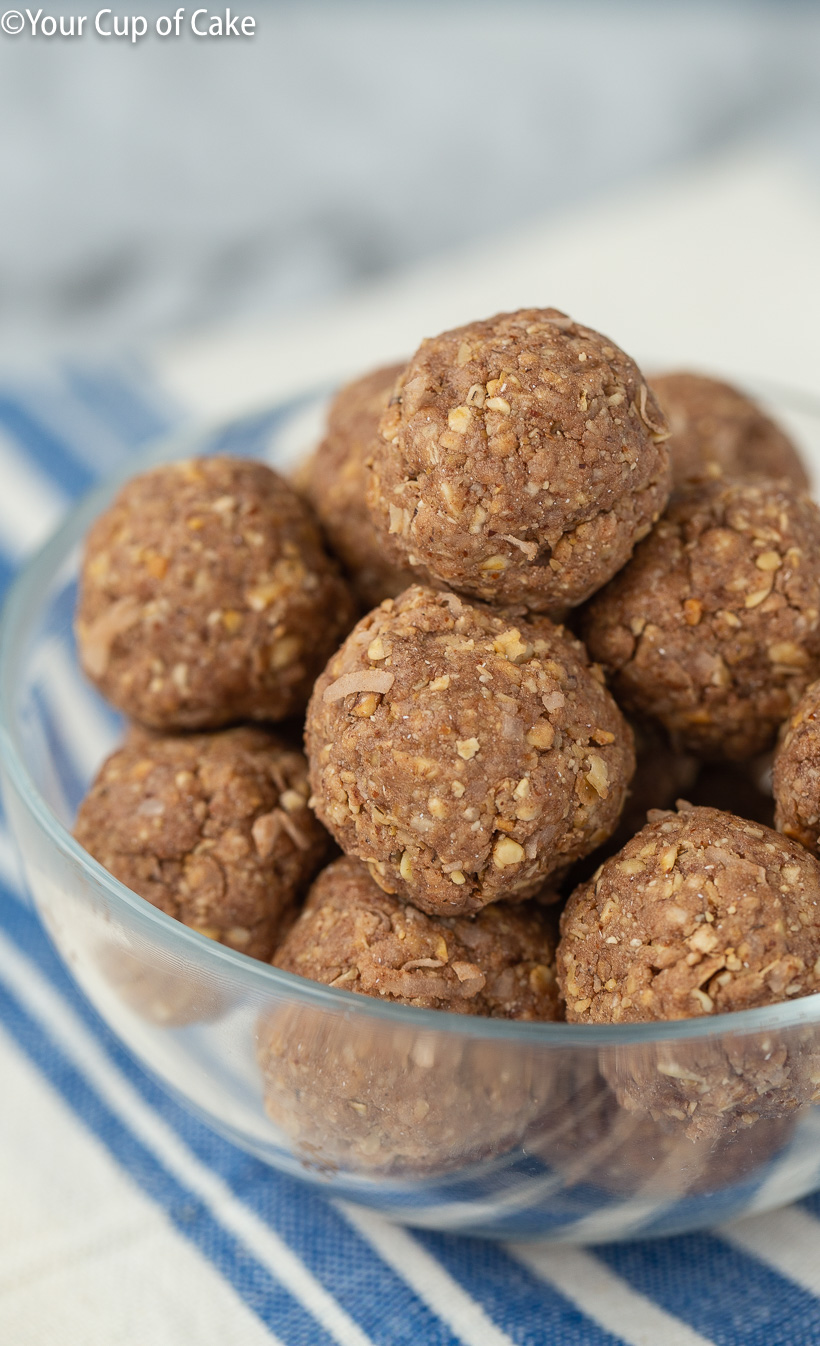 Almond Joy Protein Bites for Extra Energy
We all need a little extra energy during the day. You can reach for a sugary energy drink filled with caffeine or you can reach for one of these delicious Almond Joy Protein Bites! They're packed with oatmeal, coconut, almond butter, honey and protein powder. My husband and I have been loving protein bites this summer! When it's late at night and he gets hungry, he just grabs a few of these instead of munching on chips or candy. When I'm running errands and trying to get my baby ready for the day and can't find time to make myself a meal, I grab a few of these protein bites to hold me over until I find more time!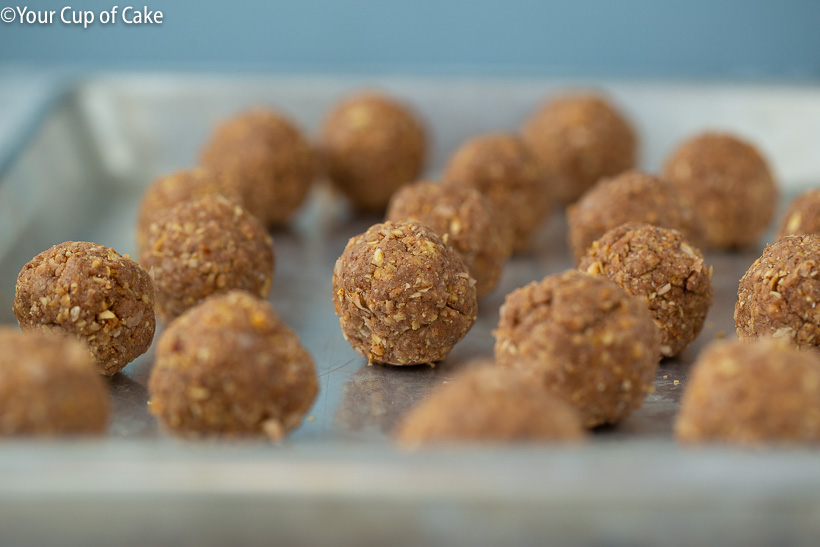 This recipe calls for protein powder, I talk more about that below and what you can do if you don't have any. But I do love my protein powder and people always ask which one it is, it's the Ideal Lean brand!
How to Make Protein Bites at Home
Making protein bites at home is so easy! You'll need a nut butter as your base, this one uses almond butter since they are Almond Joy Protein Bites. You'll also want something to sweeten them like honey or maple syrup. Most recipes, including this one, use oatmeal too! I added coconut shavings for extra flavor and to keep in our Almond Joy theme. You'll use a food processor or blender to turn the oats and most of the coconut into a "flour" and then you'll just mix all the ingredients together, easy! I just mix them by hand using a wooden spoon but you can use a KitchenAid mixer if you don't wait to get a little arm workout in. If you have kids you can always make them do that part! Roll the dough into balls and you're done! I like to keep mine in Tupperware in the fridge and grab a few at a time as I need them. If you really want to be efficient you can store them in little plastic bags in the fridge all portioned out and ready to go!
Don't mind my photo here below of the 1/2 cup of almond butter, I used a full cup but my 1 cup measuring cup was missing at the time haha! Food blogger problems 🙂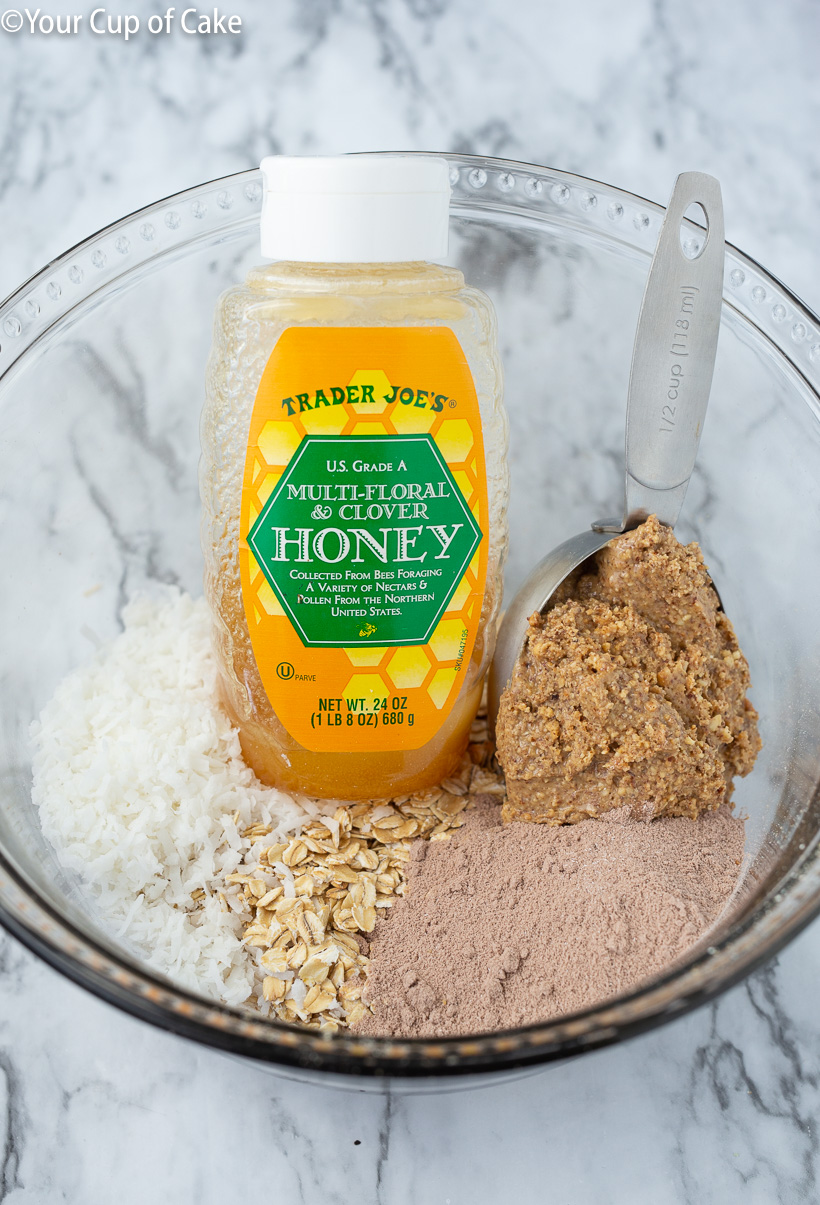 Tips for Making Protein Bites
There's a few things you can alter with this recipe to make it fit your needs. If you don't have chocolate protein powder you can either use vanilla protein powder and add some cocoa powder or you can leave out the protein powder all together. It just adds extra protein but there's plenty of protein from the almond butter too! If you don't want to add too much honey, use Medjool dates to help sweeten and "glue" the protein bites together. Just use a food processor to blend the pitted dates into a paste and add them to the mixture in place of some or all of the honey.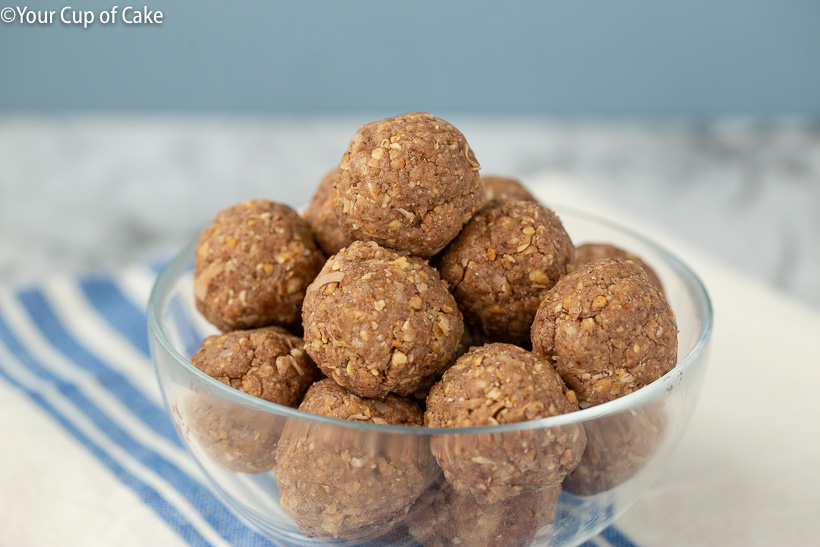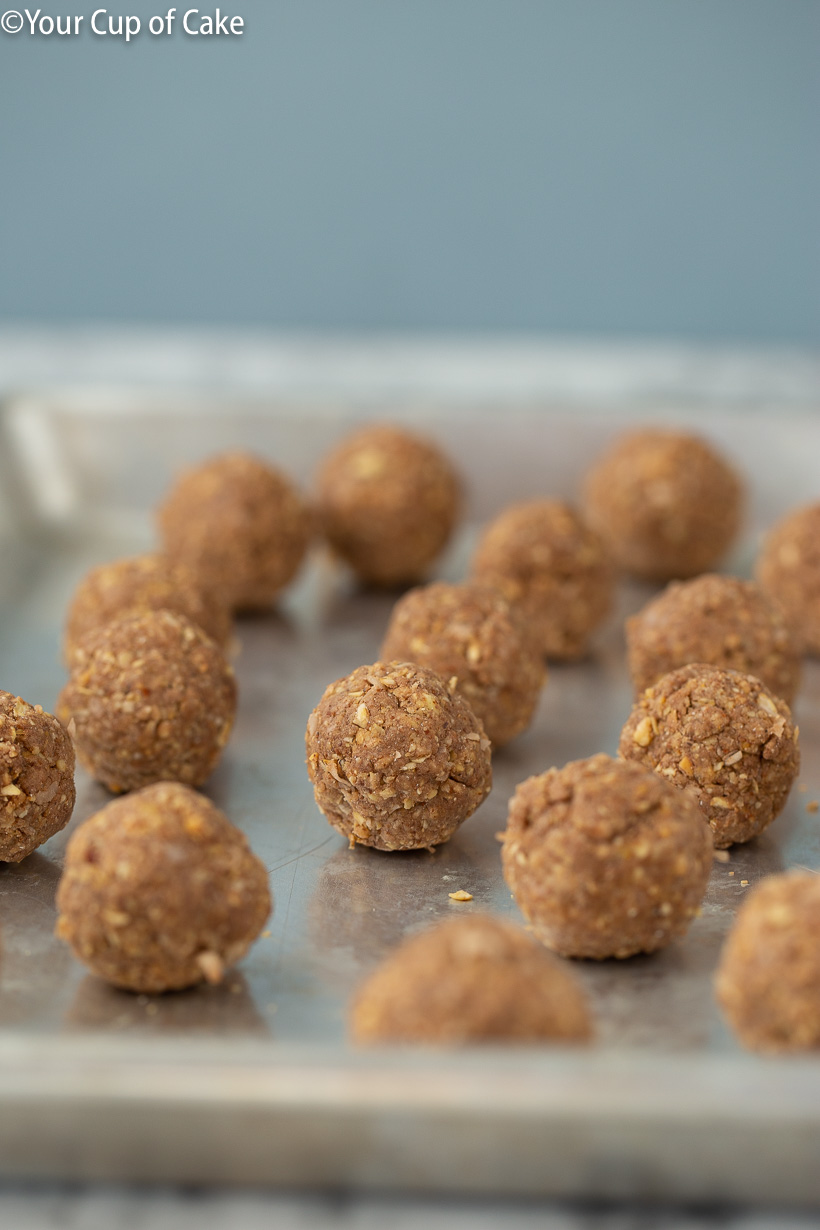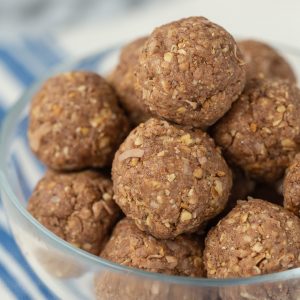 Almond Joy Protein Bites
Need a boost of energy? These Almond Joy Protein Bites are PACKED with flavor and energy! This is the perfect no-bake recipe for moms and kids on the go!
Ingredients
1 1/2

cups

old fashioned oats

1/4

cup

shredded coconut

sweetened or not sweetened

1

cup

almond butter

1/4

cup

honey

2

scoops

chocolate protein powder

see note
Instructions
Use a food processor or blender to finely blend the old fashioned oats to make oat flour.

Add oat flour to a bowl with the remaining ingredients and use a wooden spoon or something sturdy to mix until combined.

Make tablespoon sized dough balls and keep in a Tupperware until ready to eat!
Recipe Notes
NOTES:
If you don't have chocolate protein powder you can either use vanilla protein powder and add in 2 tsp. of cocoa powder or omit the protein powder and just add in the cocoa.
Because all almond butters are different, you may need to add a little extra to get your doughballs to stick together!