Try this Strawberry Whipped Cream! It's the perfect swap for frosting and can be whipped up in less than 5 minutes with 2 ingredients!

2 Ingredient Frosting: Strawberry Whipped Cream
I hear all the time "I hate frosting." People say that until they try my frosting and then they're converted. But for the people in your life who say they hate frosting, Strawberry Whipped Cream is a great option! It doesn't have to be sweet and it's light and fluffy! The strawberry flavor can be swapped out for other flavors too! But since Valentine's Day is coming up I whipped up a pretty pink batch so I could top some cupcakes with it, watch for those recipes coming later this week.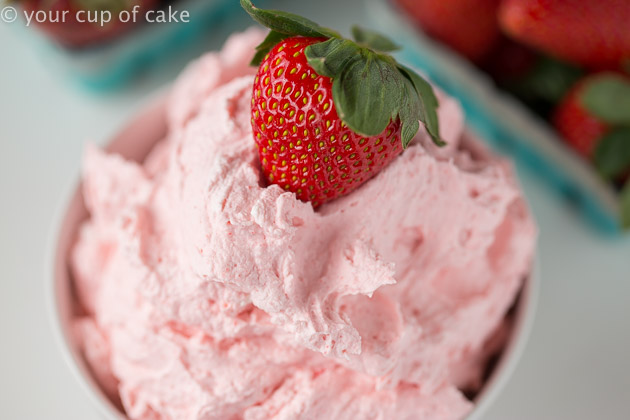 How to Make Strawberry Whipped Cream
Okay, let's get started! This is a 2 ingredient recipe. The first ingredient is heavy whipping cream but the second ingredient can be either freeze dried strawberries or strawberry jello. The freeze dried berries will give you an all natural flavor and color but sometimes are more difficult to find. I buy mine at Trader Joe's! But the jello works great in a pinch and has awesome color!
Whip you cream until soft peaks form and then add in your flavoring! You can also add 1/4 cup powdered sugar if you want it sweeter and/or 2 tsp. of vanilla extract!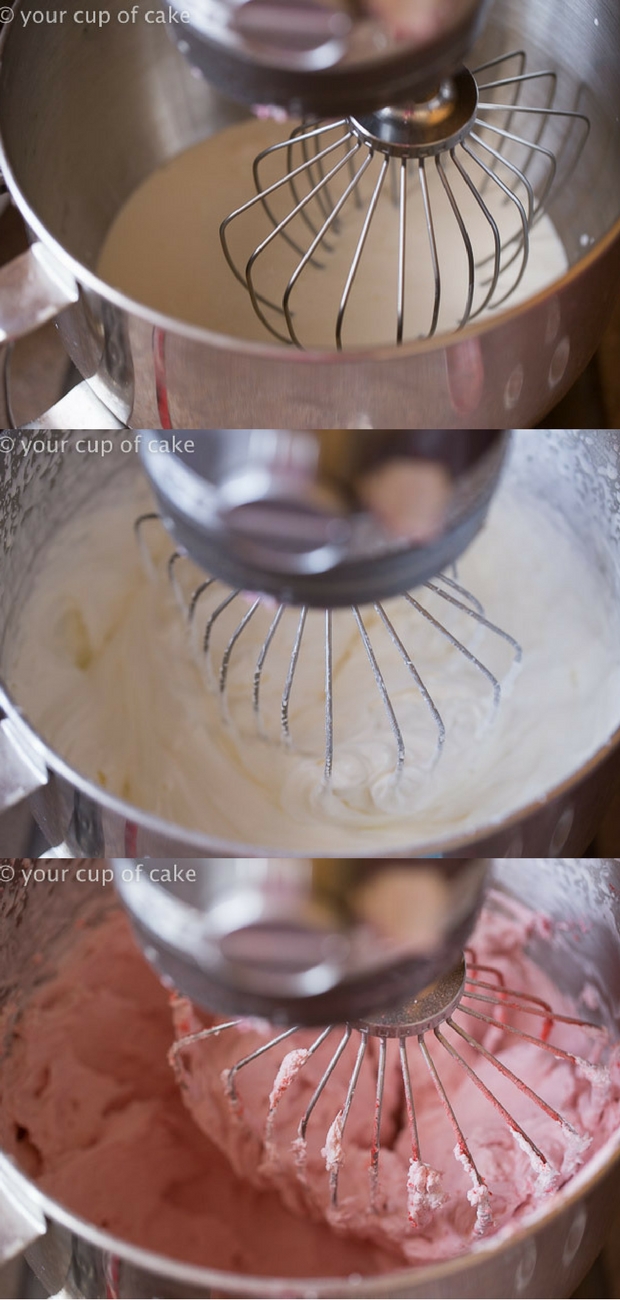 Light and Fluffy Strawberry Whipped Cream
You can use this to dip graham crackers in, fruit, or top cakes and cupcakes with it! You could even do some sugar cookie decorating with it! The whipped cream is so fluffy and the jello has some stabilizers in it so it's a tad more firm than regular whipped cream. I love using this instead of buttercream on cupcakes because it lightens the cupcake and feels less heavy! It's perfect for cupcake decorating parties too because it's so soft, it's easy for kids to decorate with it!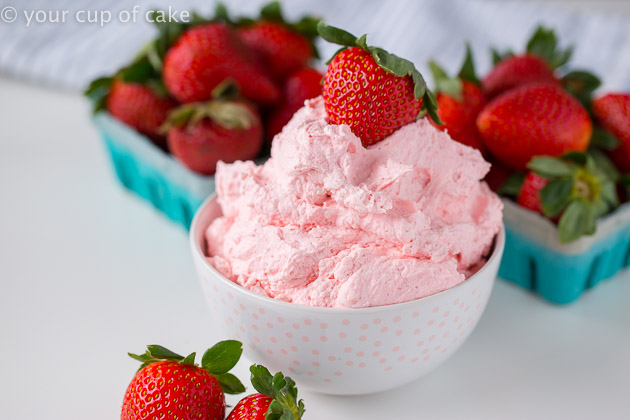 Enjoy my Strawberry Whipped Cream! See what cupcakes I made with it tomorrow and Thursday!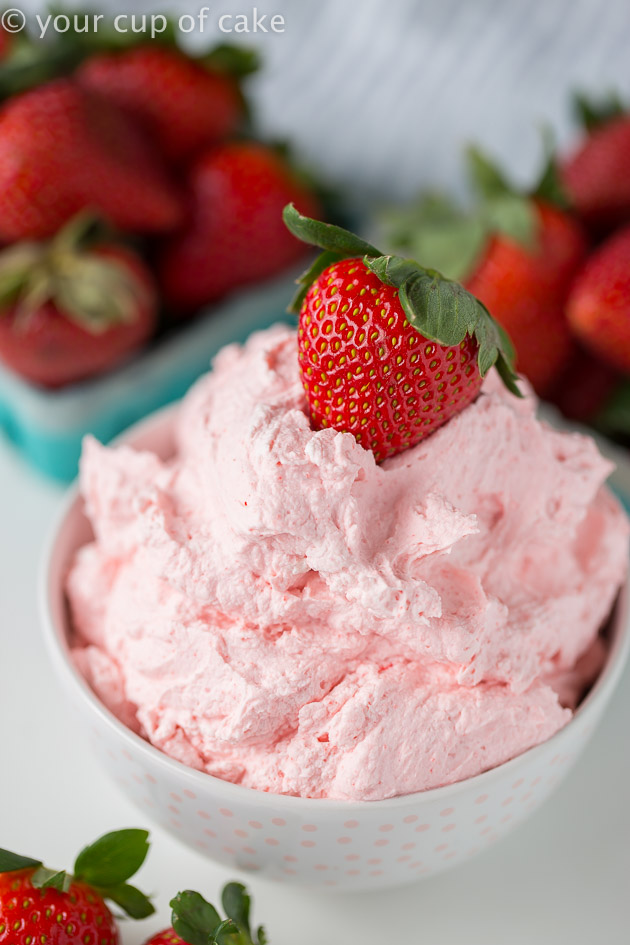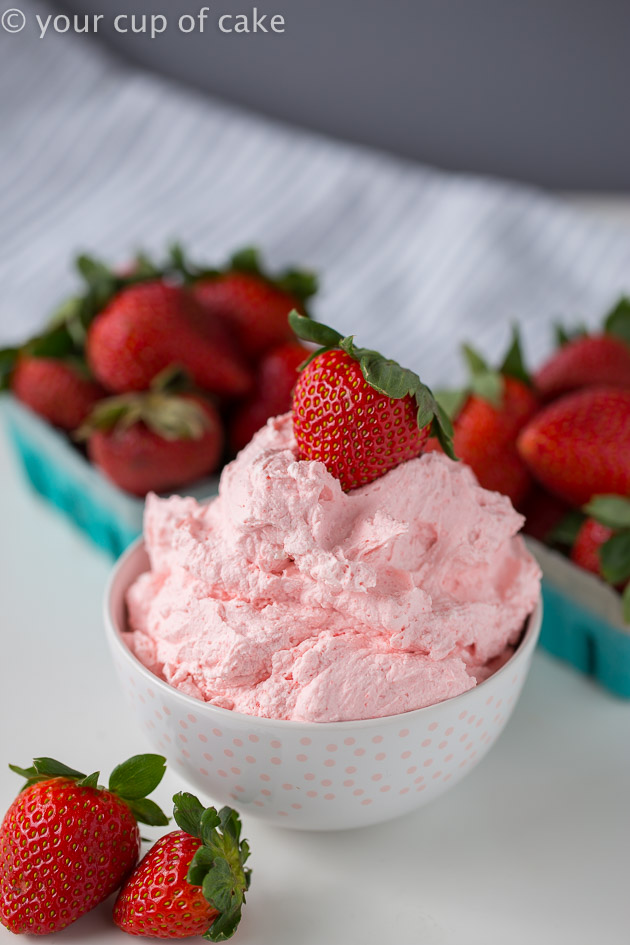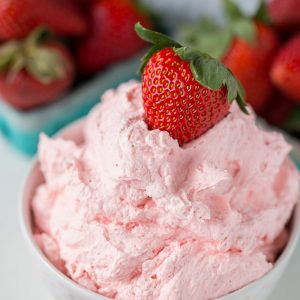 How to make Strawberry Whipped Cream
Ingredients
1

pint

heavy whipping cream

1

pkg. freeze dried strawberries OR 3 tsp. Straberry Jello
Instructions
1. Whip whipping cream until soft peaks form.

2. Add in freeze dried berries or strawberry jello and mix.

3. Refrigerate until ready to serve!

NOTE: Crush your freeze dried strawberries in a blender. I like to sift out the bigger pieces and only use the fine "powder" after I crush them so my whipping cream turns out silky smooth!