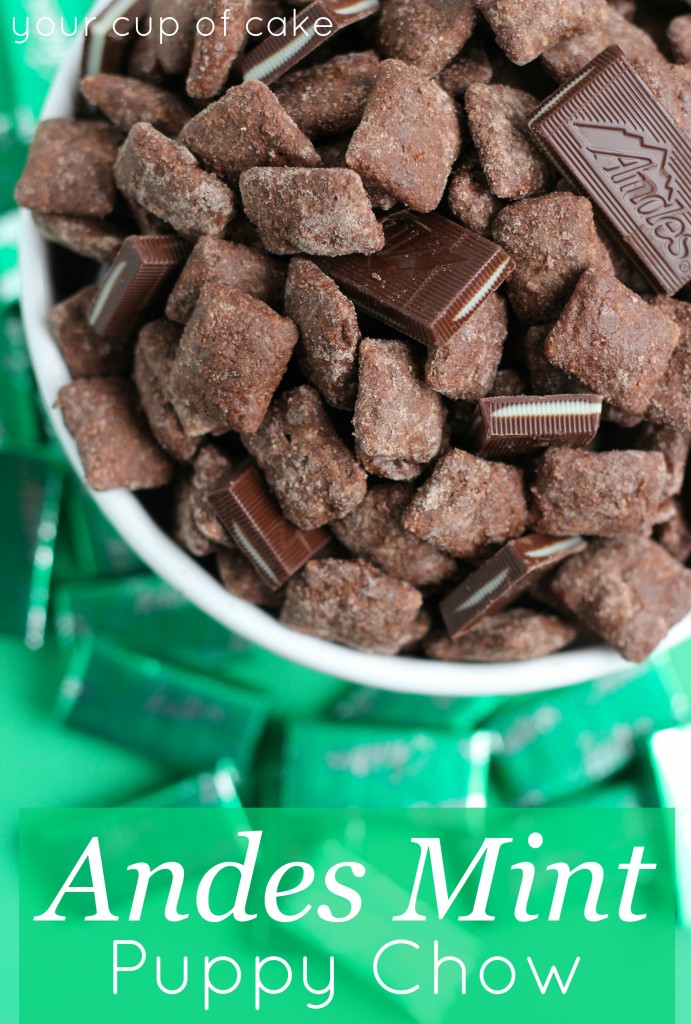 The Story:
I have two older brothers and I can promise you I was the most annoying baby sister anyone could ever have. I always wanted to tag along, I always wanted to play with them and their legos and I always ordered the same thing as them at restaurants. I can still hear my brother Paul saying "Copy cat! Copy cat!" as we stood at the counter at Mike's Diner. Apparently the bacon cheeseburger was only meant for him…. But when we went out for Mexican food, it was all peaceful until the end. Our check came with an Andes Mint for each of us, so naturally we turned the wrappers into blow darts and started attacking each other.
I never won that game.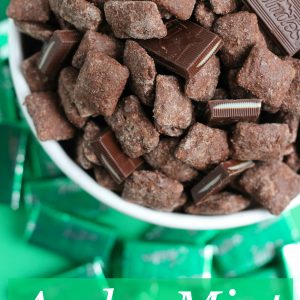 Andes Mint Puppy Chow
Ingredients
6

C.

Rice Chex cereal

1 2/3

C.

Andes Mints

You can use less and add chocolate chips if needed!

1

C.

brownie mix*

OR 1 C. powdered sugar plus 2 Tbsp. cocoa powder
Extra Andes Mints to mix in, optional
*NOTE: Brownie mix straight from the box! So just the powder stuff 🙂
Instructions
1. Pour cereal into a large bowl.

2. Unwrap and melt Andes Mint on medium-low heat on the stove. Stir until smooth. (Andes Mints can be expensive, so you can replace some of the Andes Mints with chocolate chips if needed.)

3. Pout melted mints over cereal and gently fold until covered.

4. Dump chocolatey cereal into a large plastic bag (or tupperware with a lid) and add brownie mix. Shake, shake, shake until coated!

5. Pour onto a cookie sheet to cool.

6. Serve with extra mints for decoration!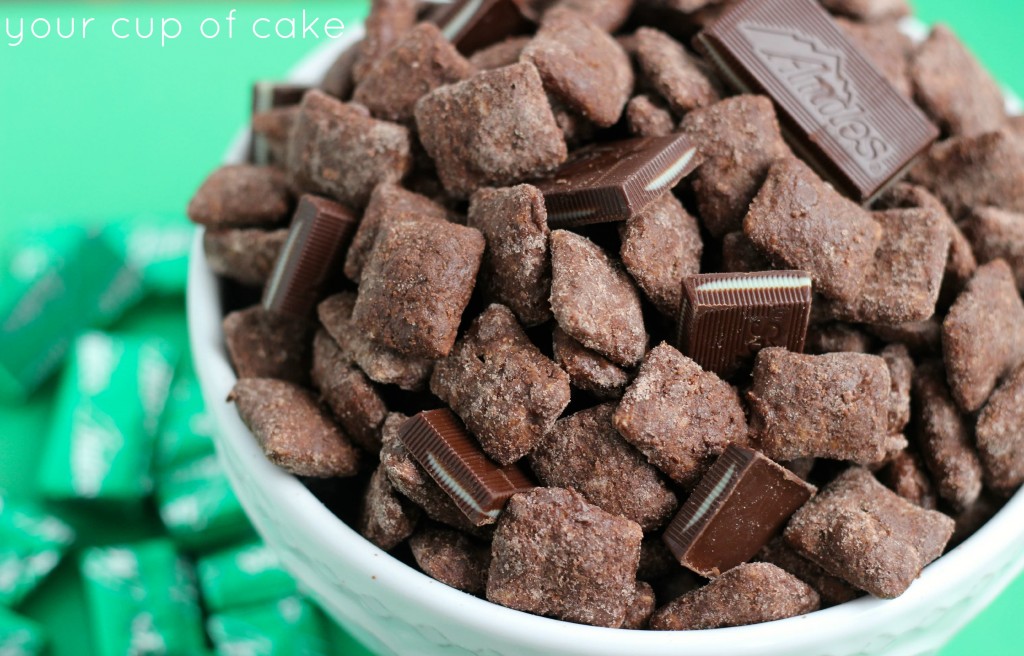 For you other food photographers out there…