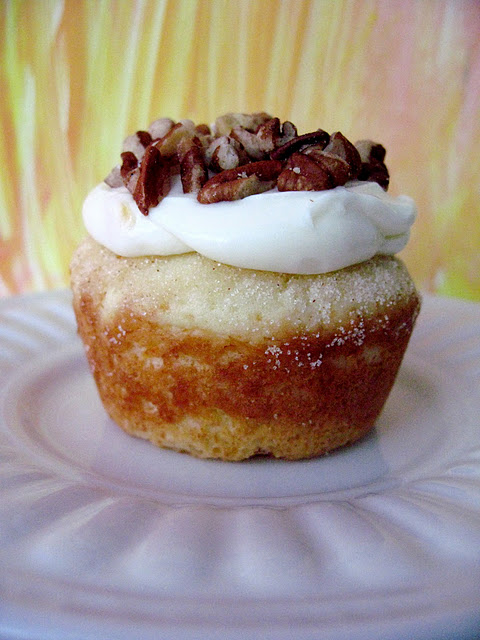 2 teaspoons baking powder
6 tablespoons butter softened
2 tablespoon grated orange zest
Topping:
1 tablespoon orange marmalade
2 tablespoons orange juice
Directions:
1.
Preheat oven to 350 degrees.
2.
Sift together flour, baking powder, baking soda and salt.
3.
In a separate bowl, mix together sugar and butter. Then add eggs and orange zest. Pour in orange juice and sour cream
4.
Add dry ingredients and mix only until blended. Do not over mix.
5.
Spoon into muffin liners or greased muffins tins.
6.
Bake for 12-15 minutes or until a toothpick comes out clean.
7.
Butter the tops of the muffins as soon as they get out of the oven and roll them in cinnamon sugar. Let cool.
8.
Topping: Beat all ingredients together until fluffy. (If you don't have marmalade you can use 1 teaspoon orange zest.)