Okay, now there are some pretty cute Halloween costumes for children. Today I saw the most precious Buzz Lightyear and pink bumblebee. Each was holding the hand of their parent, and with the other, clinging to their bag of goodies. But I also saw an unfortunate costume on the rack at the store.
I'm glad it was hanging there. It meant that no one had forced their child into yet.
Alright, if your whole family is going to dress as produce, then fabulous. I hope the papa is a fruit bowl or something. But really, a banana? Come on. There are a million adorable animals, fairy tale characters, or inanimate objects that your child could be.
Don't dress your children as a banana, just feed them a banana or a banana chocolate brownie.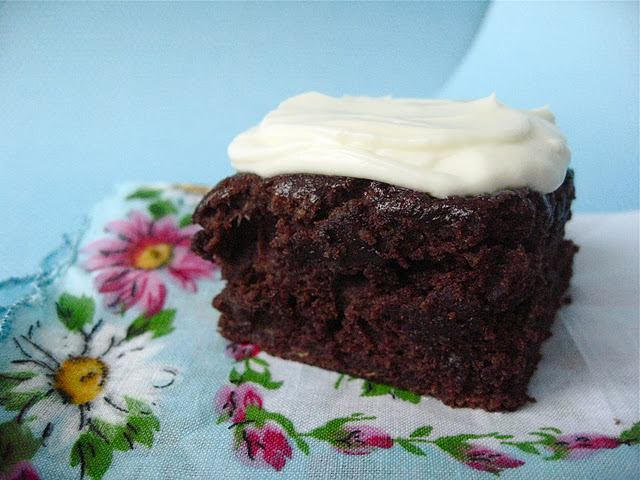 Banana Chocolate Brownies with Cream Cheese Topping
Ingredients for brownie mix (oil, eggs, water)
1 teaspoon vanilla extract
1 ½ teaspoon vanilla extract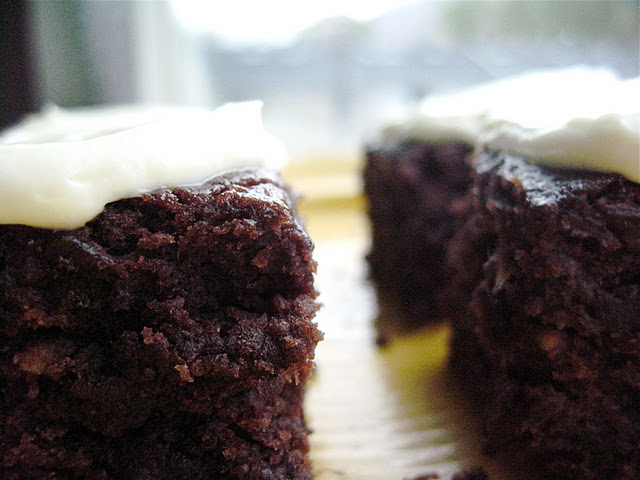 Directions:
1.
Preheat oven to 350 degrees.
2.
Mix brownie mix with ingredients according to directions on back of the box.
3.
In a small saucepan, heat bananas and milk until very warm.
4.
Take banana mixture off heat and mix in cinnamon and vanilla.
5.
Mix brownie mixture with banana mixture. If the batter seems too runny, add 2-3 tablespoons flour.
7.
Topping: Mix cream cheese and butter together until smooth. Add vanilla and as much sugar as desired.
*My brownies had the texture of a cake rather than a true brownie. Theses would also be great with walnuts or chocolate chips.