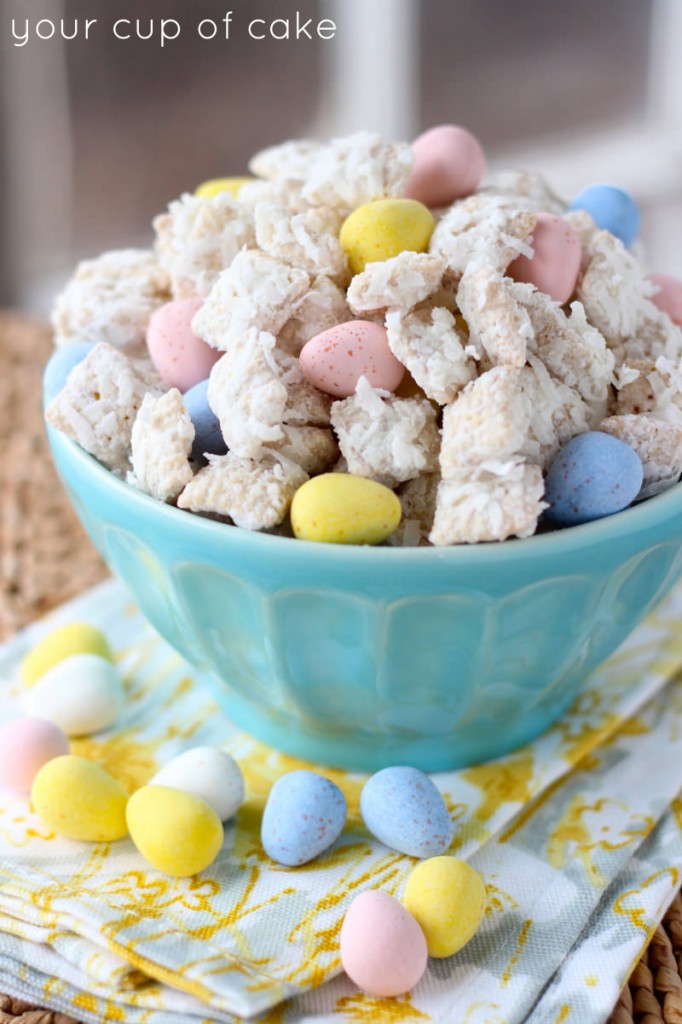 Now you know I love a good Puppy Chow or Muddy Buddy Recipe and this recipe is tossed in coconut and perfect for Easter! Bunny Chow mixed with Mini Cadbury Eggs, because let's face it… they're addicting and we're all looking for reasons to buy more of them.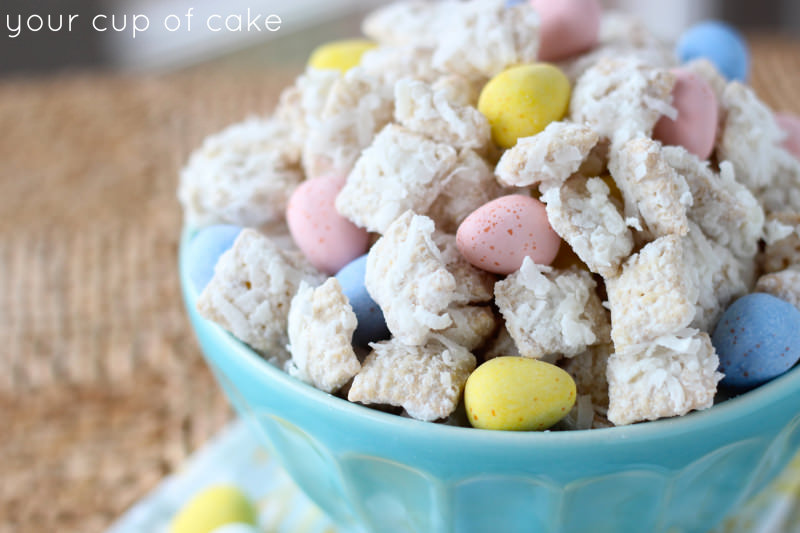 The Story:
Is it wrong to eat Cadbury Eggs as a meal?
Well, if that's wrong, I don't want to be right. I mean, they're calorie free right?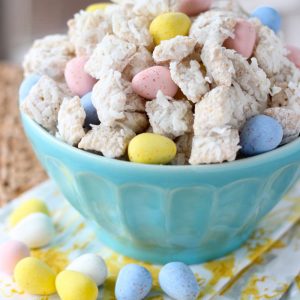 Bunny Chow
Ingredients
6

C.

Rice Chex Cereal

2

C.

While Chocolate Melts

(the little "disk" chocolates meant for melting)

1 1/2

C.

shredded coconut

2

C.

Mini Cadbury Eggs
Instructions
1. Place Chex cereal in a large bowl and set aside.

2. In a microwave proof bowl, melt white chocolate Melts in the microwave and stir until smooth.

3. Pour white chocolate over cereal and gently fold until coated.

4. Put one cup of the shredded coconut in a large plastic bag or tupperware and dump the chocolate coated cereal in, then add the other cup of shredded coconut.

5. Shake bag until coated in coconut, it's a little more difficult than when you normally use powdered sugar. But you can do it!

6. Pour out onto foil or a cookie sheet and let cool.

7. Add Mini Cadbury Eggs and serve!
Seriously though, I have a lot of Puppy Chow Recipes….