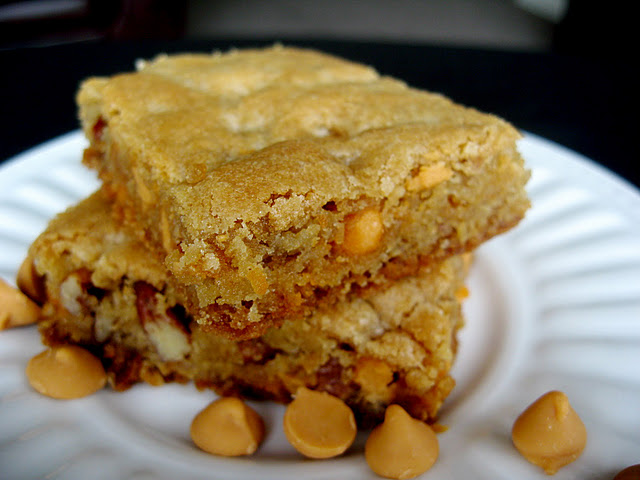 The Story:
First of all, I'm not pregnant. But Sometimes I just get really weird cravings. I woke up yesterday and was dying to have butterscotch. I have never made a butterscotch cookie in my life and I always choose the chocolate desserts at parties. But I could not stop thinking about butterscotch.
These blondies filled my craving for the day, but don't you worry, tomorrow I'll be back to craving chocolate.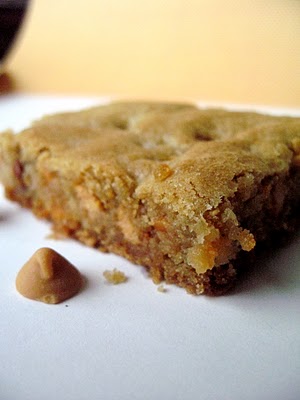 Ingredients:
¾ cup brown sugar, packed
1 2/3 cups butterscotch chips
Directions:
1.
Preheat oven to 350 degrees.
2.
Beat sugars and butter until light and creamy. Add eggs and vanilla.
3.
Sift flour, baking soda and salt together.
4.
Slowly mix dry ingredients into wet.
5.
Stir in butterscotch chips and nuts.
6.
Pour into a greased 9X13 pan.
7.
Bake for 30-35 minutes.