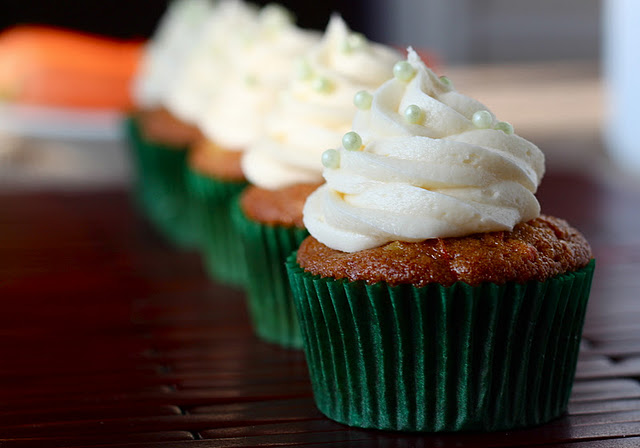 The Story:
I live in a college apartment. Which does not have a good oven, I am without a food processor (so I have to hand grate all my carrots) and the lighting situation for photos does not always work out. The bright sunlight kept creeping up on me! I had to get up every 30 seconds and move the table!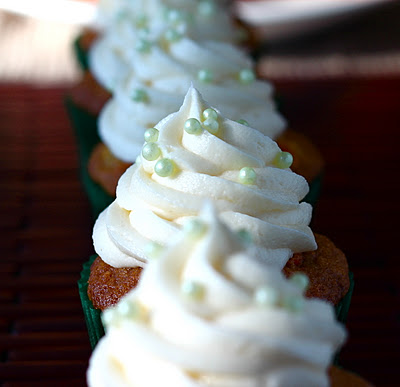 4 eggs
3 teaspoon vanilla extract
2 teaspoons baking powder
3 cups grated carrot (4-5 carrots)
8 oz cream cheese, softened
3 teaspoons instant pudding mix, cheesecake flavor
3 -4 ½ cups powdered sugar
1.
Preheat oven to 350 degrees and line pans with cupcake liners. Yields 35 cupcakes.
2.
In a large bowl, gently combine eggs, oil, applesauce, sugar and brown sugar. Stir in vanilla extract.
3.
In a separate bowl, combine flour, baking soda, baking powder, salt and cinnamon.
4.
Add half of the dry (flour) ingredients to the oil mixture. Mix until combined.
5.
Try to remove most of the juice from the pineapple, then add and stir.
6.
Add the remaining half of the dry ingredients.
7.
Stir in grated carrots and fill cupcake liners ¾ full.
8.
Bake for 15-18 minutes or until an inserted knife comes out clean.
9.
Buttercream: Beat cream cheese and butter for 4 minutes on medium high. Scrape bowl every minute. Add pudding mix and vanilla. Let beat again. Slowly add powdered sugar until it reaches your desired consistency.
10.
Pipe onto cooled cupcakes and top with sprinkles!