I've joined forces with HemisFares to bring you this incredible cheese platter. We're back to school, so get ready for Cheese Platter 101: Everything you need to know to build the perfect cheese plate.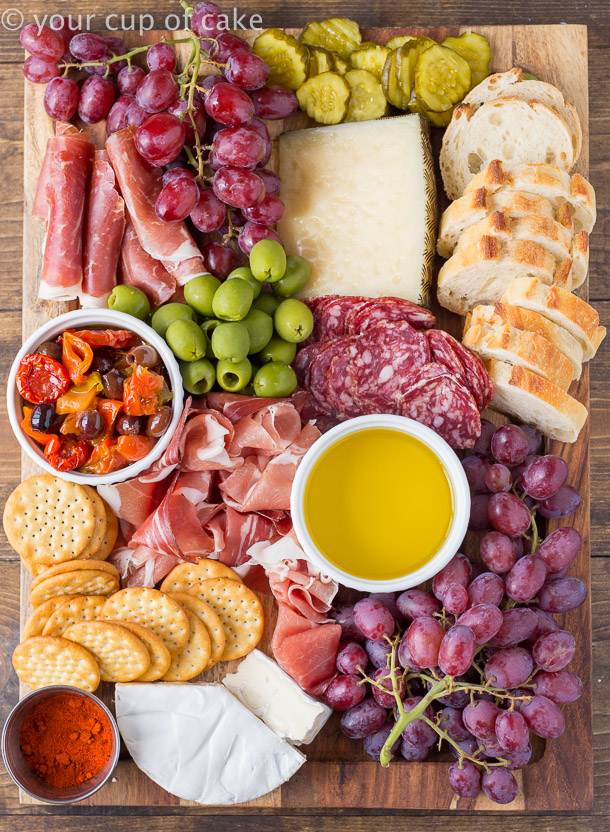 Let's get down to basics on how to build the perfect cheese plate! These platters are perfect for game day parties, Oscar or Emmy nights in, fancy birthday parties or book clubs. They can be customized to your liking to fit any occasion!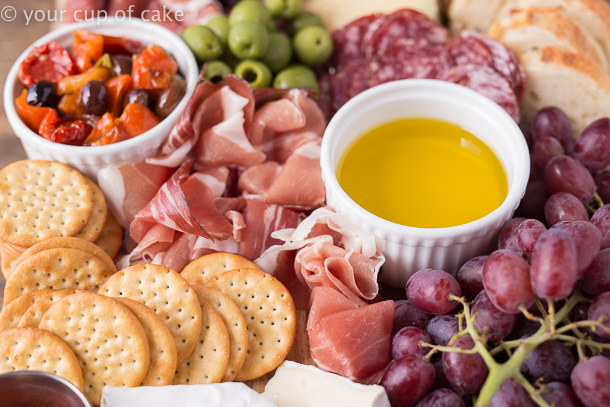 Hit all the Right Notes with your Cheese Platter
Sweet: This one is always forgotten! There's so many creamy cheese and meats going on you need something to break it all up! I added grapes and sweet pickles to my cheese platter to balance out the rest of the board.
Savory: Cheese has you covered on this! I used a brie cheese that has a fairly mild flavor and this HemisFares Manchego Cheese that packs a punch. I also added some olives and no cheese plate is complete without salami!
Smokey: This can come from the meats you pick or from this incredible smoked paprika from HemisFares. Oh goodness! I am now obsessed with this little gem. I've been using it cooking chicken, sweet potatoes and everything I can think of!
Nutty: Most people like to add a bowl of almonds to their platter or pick a nutty cheese to help balance out the flavors.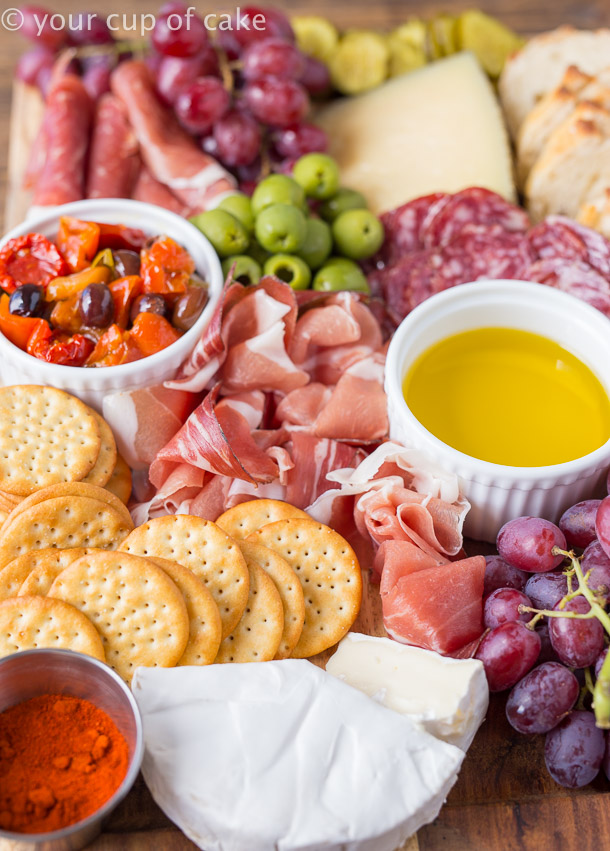 The Two Types of Cheese you have to Have!
A lot of people think a cheese plate just needs any type of cheese on it. But what takes an average cheese plate to extraordinary is the subtle differences. A proper cheese plate will have both hard and soft cheese. Here I made mine with a soft brie and a hard Manchego. If you're worried your guests might not break into the cheese with knives themselves, you can always pre-slice some pieces or get the party started by cutting a few wedges out of a soft cheese.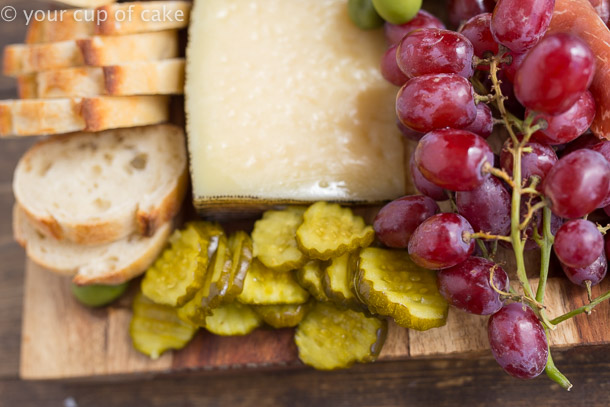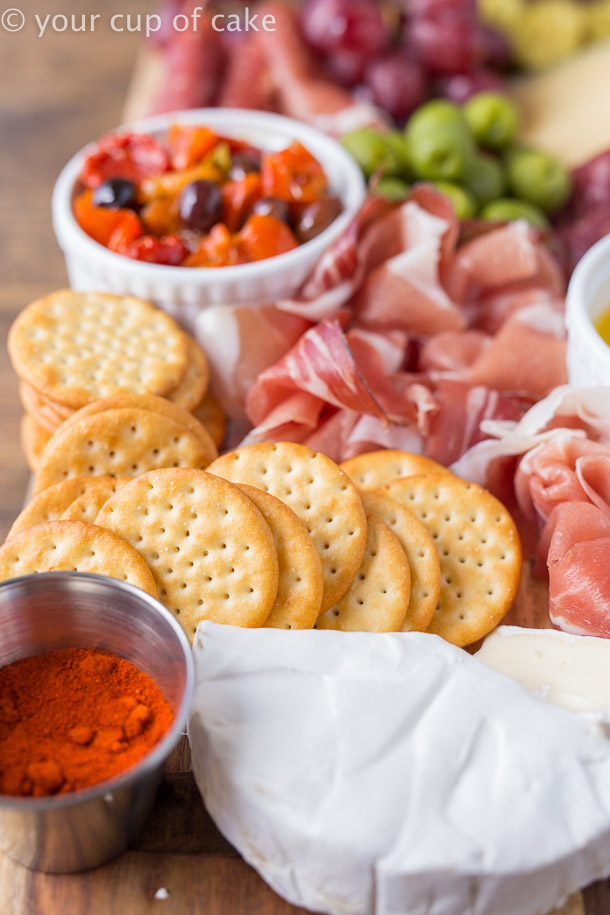 Breads and Crackers
This is up to your preference! I like to have a mixture of baguette slices and crackers just to have a variety of texture. You can avoid super flakey crackers if you don't want to make a mess or stick with melba toast which is always a hit! The benefit to having bread on your cheese platter is that you can have olive oils for dipping!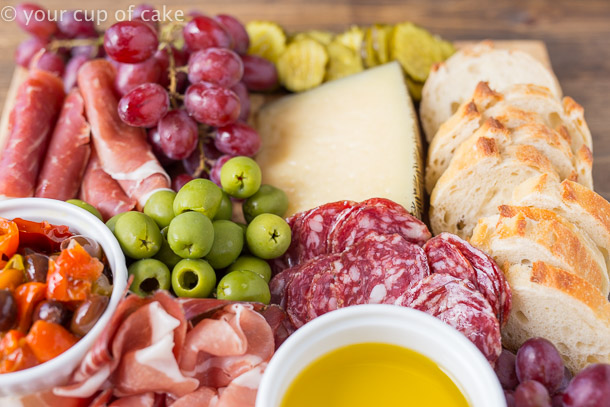 Instagram-worthy Presentation
Like it or not, your cheese platter has to look incredible! The easiest way to do this is to cram everything together… which sounds silly I know. But just browse instagram or pinterest, the cheese boards that are drowning in tasty goodness look the best! So if you need to pick a smaller board/plate/platter to make your dish overflowing, then do it!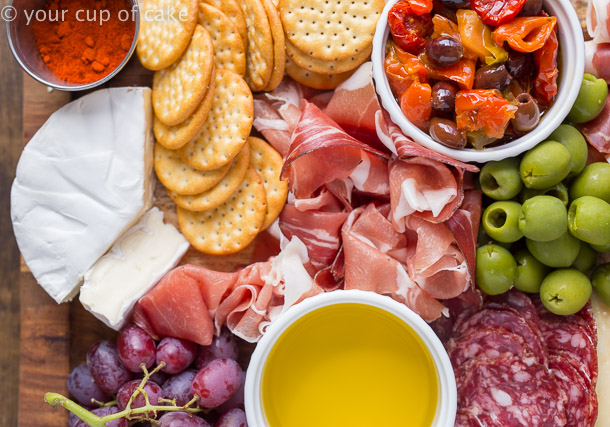 Variety, Variety, Variety
Cheese Platter 101 is coming to an end! Whenever you build your cheese plate, keep in mind variety! Add olives, sundried tomatoes like these from HemisFares, different types of meat like speck and proscuitto, different types of fruits… you get the point! If you add lots of different things to your cheese platter then everyone will find something to love!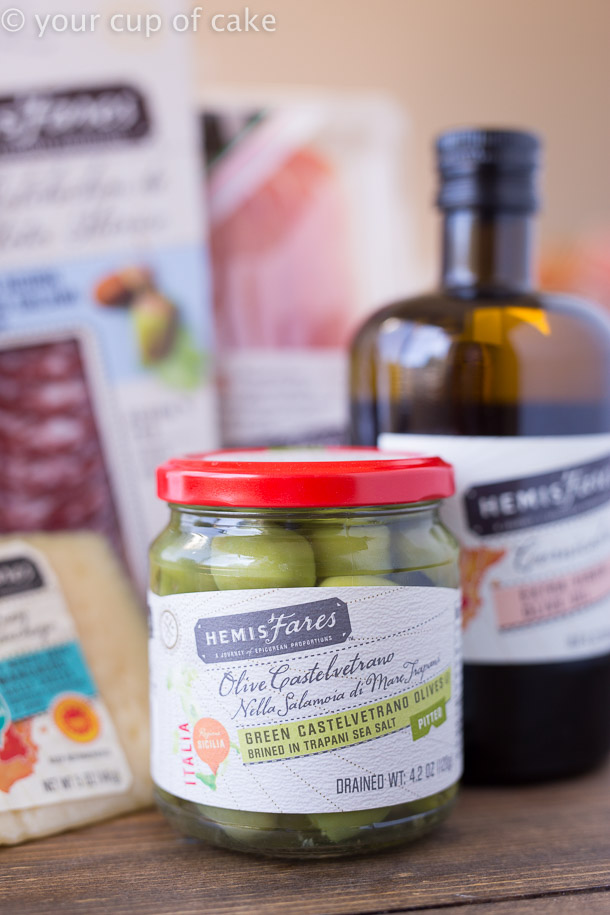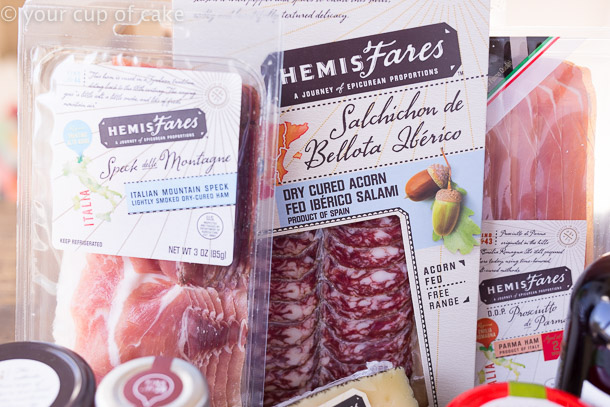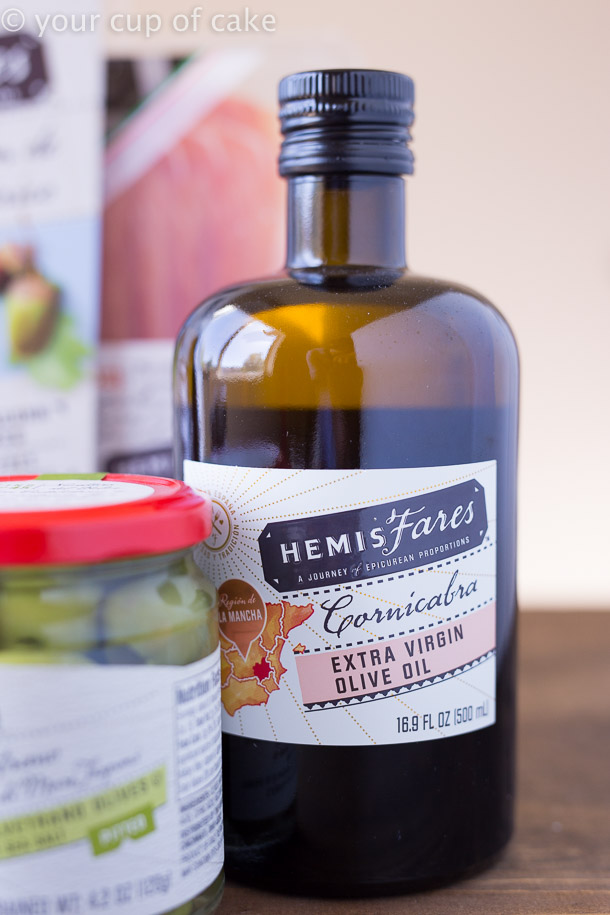 Halloween is coming!!!! Check out all my adorable Halloween treats!