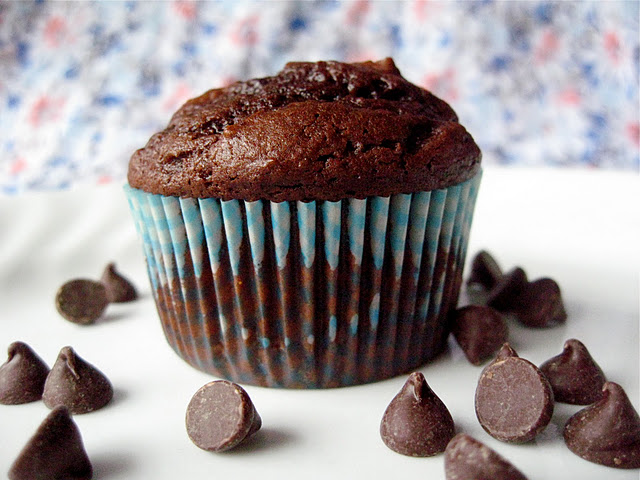 Do you remember those big school or family functions when you would see that glorious selection of Costco Muffins? Usually the parents would cut them in half or even in quarters, but that didn't dare stop you from taking more than the equivalent of one huge muffin.
If I remember correctly, those muffins average over 500 calories a pop… and by pop I mean muffin. This copycat recipe provides less calories and smaller portions that probably fit all of our lifestyles better.
Seriously, these are so good, and they look beautiful when they come out of the oven.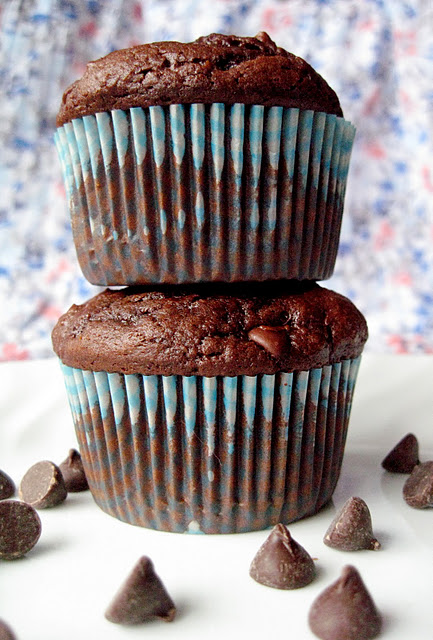 1 (3.9 oz) package instant chocolate pudding
1 ½ cups semisweet chocolate chips
1.
Preheat oven to 375 degrees and line muffins tins with liners.
2.
In a large bowl, lightly beat eggs.
3.
Add oil, milk, water, vanilla, and beat again.
4.
Stir in sour cream, and then add cake mix, pudding mix and cinnamon. Do not over mix.
5.
Stir in chocolate chips and fill muffin liners 3/4 full.
6.
Bake for 15-20 minutes or until a toothpick comes out clean OR the tops spring back.
7.
Remove immediately from muffins tins and let cool for 10 minutes, then store in n airtight container. If the container steams because they are not fully cooled, don't freak out, that just means they will not dry out.