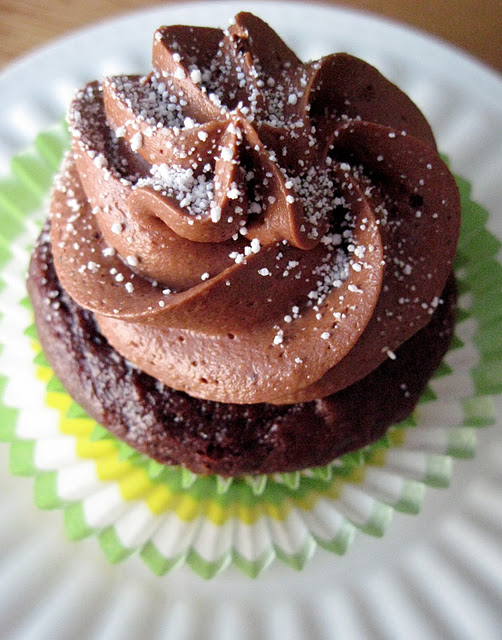 Sometimes I just want something really basic. Chocolate cupcakes. And sometimes I just want it to be really easy.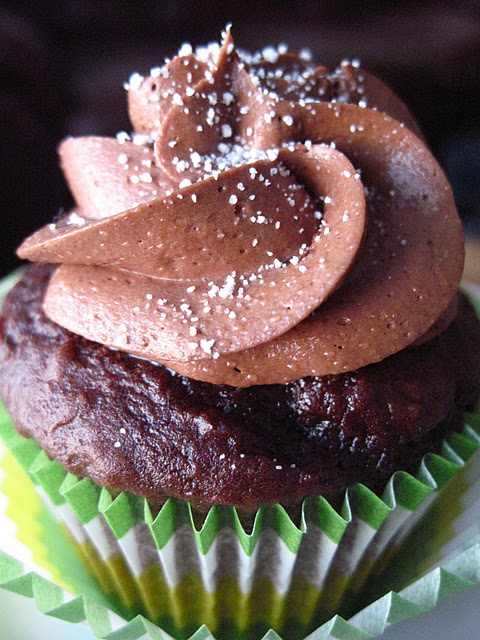 Chocolate Cake:
1 box devil's food cake mix
1 cup sour cream
3 eggs
¼ cup milk
½ cup water
½ cup oil
1 teaspoon vanilla
Chocolate Buttercream:
1 cup butter, softened
2-3 cups powdered sugar
¾ – 1 cup cocoa
2-4 tablespoons milk
Directions:
1. Preheat oven to 350 degrees.
2. Whisk eggs, sour cream, milk, water, oil and vanilla together.
3. Add cake mix and stir until well blended.
4. Spoon into cupcake liners and bake for 15-18 minutes or until a toothpick comes out clean.
5. Buttercream: Beat butter for 5 minutes or until light and fluffy.
6. Add powdered sugar and cocoa until desired taste is reached and then add milk until you reach the right consistency.
7. Pipe onto cooled cupcakes and take a moment to realize how easy that was!