Grandma's Jello with fresh cranberries, pineapple, walnuts and topped with a cream cheese topping! My family LOVES this easy jello for every family gathering!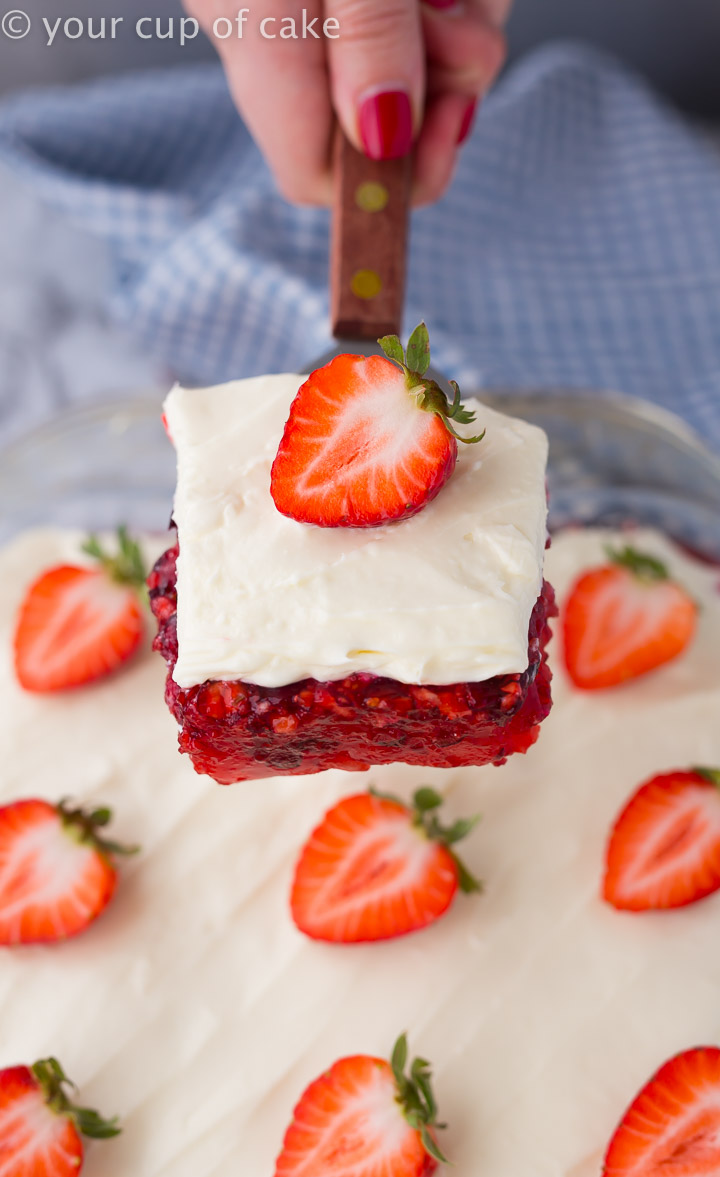 Our Texan Thanksgiving this year we knew was going to be pretty basic. It's just really hard when you're not in your own kitchen and are without a full spice rack. But there is one thing that I always demand on Thanksgiving Day. Grandma's Jello.
I don't usually like jello, but this is so full of pineapple, nuts and berries that I don't really taste jello. But who knows, maybe I just like it because it tastes like thanksgiving to me. But if you have kids that like jello, this is the jello to do. (Sorry the photo isn't so great. Jello doesn't photograph that well.)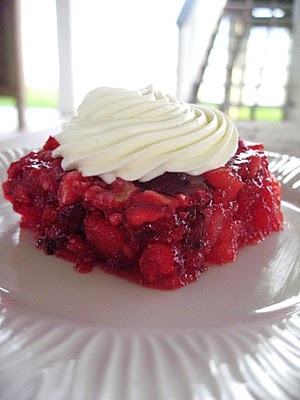 Ingredients:
1 large package raspberry jello
1 small package raspberry jello
1 20 oz can crushed pineapple
8 oz package fresh cranberries, chopped
1 cup nuts (walnuts or pecans)
1.
Pour 3 cups boiling water into a 9X11 pan and stir jello package contents until dissolved.
2.
Add 1 ½ cups cold water.
3.
Pour in crushed pineapple including all of the juice.
4.
Add nuts and chopped cranberries. (You can use a food processor to chop or use a blender by putting 1/3 cup cranberries in at a time. Too many at a time will leave some cranberries whole.)
5.
Evenly spread all ingredients in pan and put in the refrigerator for a few hours to chill.
6.
Topping: Blend cream cheese and sour cream together until smooth. Add powdered sugar and vanilla. Top jello when firm.