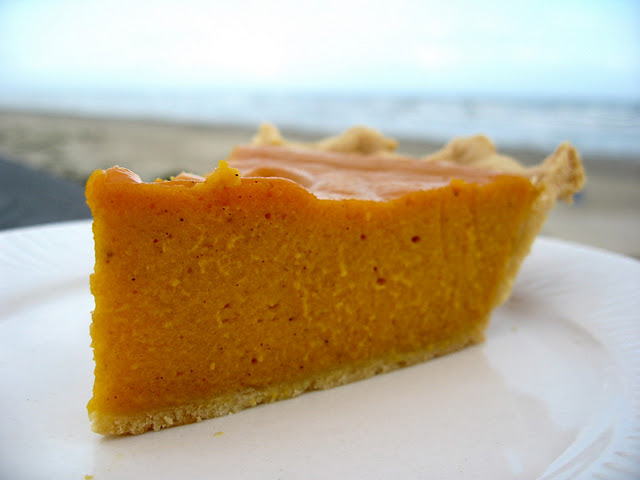 My brother Paul informed me that since we are in Texas for Thanksgiving this year, it's not a matter of if I make sweet potato pie, it's a matter of how many sweet potato pies I make.
I have never made sweet potato pie or even had it before. So I headed to the Internet and started comparing recipes to decide what to do. I was sort of skeptical, but I guess, being in Texas, there was no way around it. I HAD to make the pie.
So I started. Then got really frustrated that I didn't have a good mixer because there were still clumps in the mixture. Then got so fed up I just threw it all in the blender. Then I tasted it. And wow, it was a beautiful thing. The blender was the best thing that happened to this recipe.
The pie has a beautiful color and is very light. Perhaps next year I'll throw on a pecan topping like I did for my pumpkin pie this year.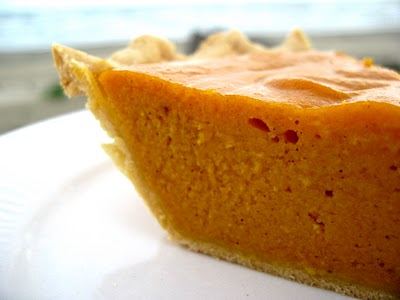 2 cups sweet potatoes
1.
Preheat oven to 350 degrees.
2.
Peel, then boil sweet potatoes for 40-50 minutes or until soft.
3.
In a bowl, mix hot sweet potatoes, butter, sugar, and milk. Then add eggs while mixing to not let the eggs curdle. Add nutmeg, cinnamon and vanilla.
4.
Pour into a blender and puree.
5.
Pour into unbaked piecrust.
6.
Bake for 45-60 minutes or until a toothpick comes out clean. The pie will rise and then fall as it cools. (Eat it with whip cream and it's even better.)