Heat and time both melt your perfectly whipped cream! Learn how to keep whipped cream from melting with my quick trick to stabilize it for days!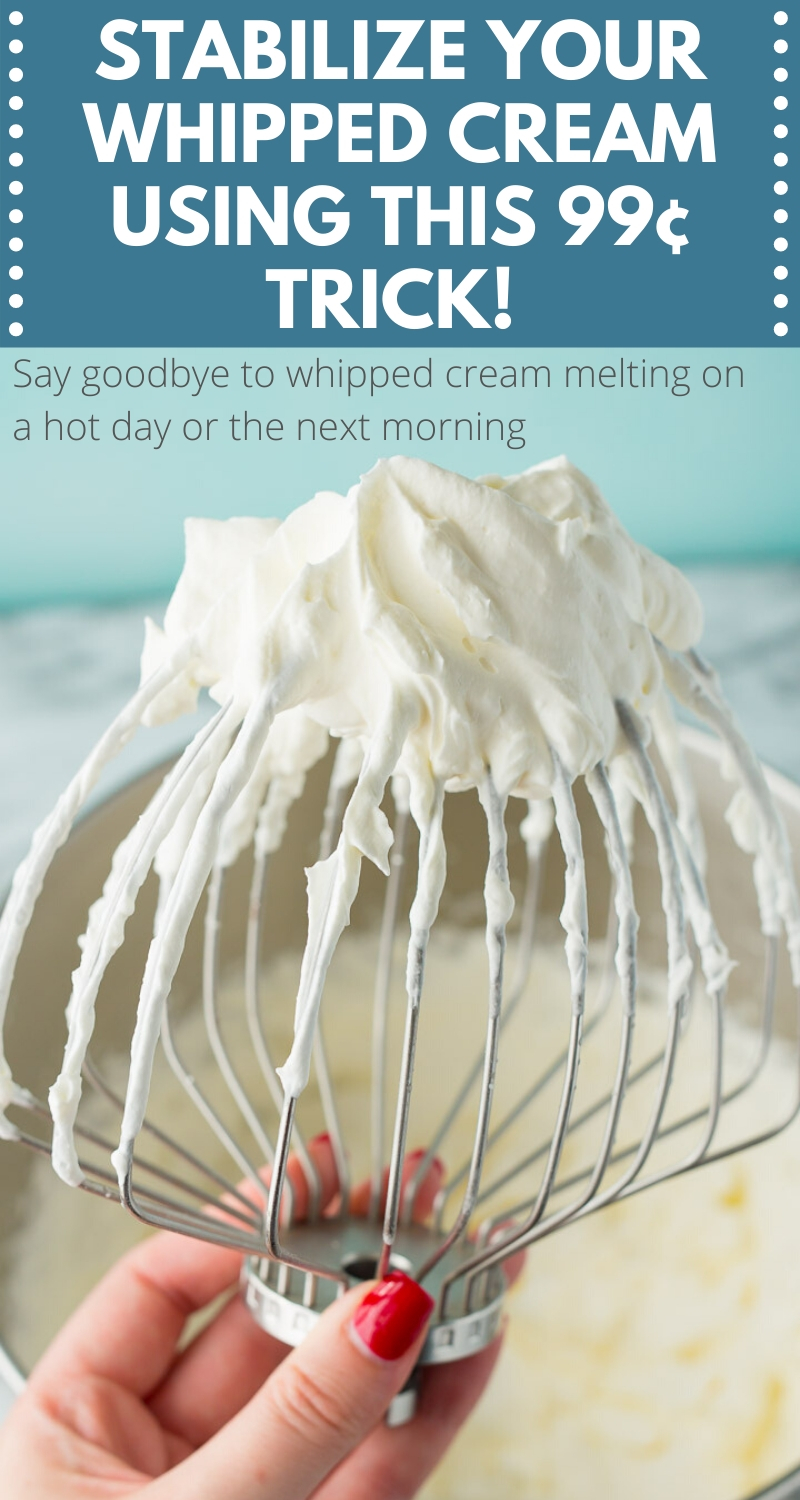 Help! My Whipped Cream Keeps Melting!
Whenever I used to make whipped cream it would be perfectly light and fluffy and I would serve it right away with pie or other treats. But if I went back to the bowl a while later or popped it into the fridge and woke up to it the next morning… it would start to separate and melt away! I discovered a simple way stop this silly kitchen problem from happening ever again! I have a secret ingredient that costs only about 99 cents from the store, so read on to find out what it is! Let's learn how to keep whipped cream from melting!
This trick saves me all year long! But I'm sharing it now because the holiday season means pie season! I don't want any of you to eat your leftover pie with melted whipped cream!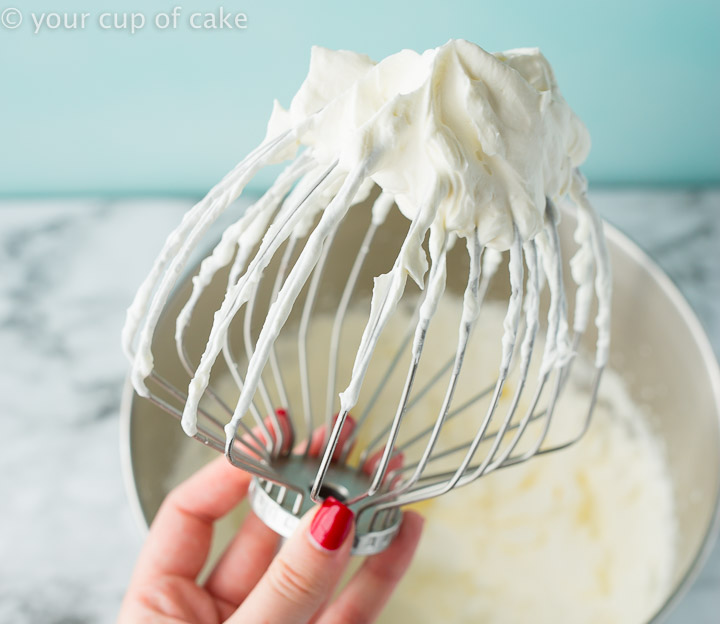 How to Keep Whipped Cream From Melting
Alright, so this secret ingredient costs 99 cents but I get about 7-10 uses out of it so really it's a 1o cent fix! Awesome! It's instant pudding mix! You just need to add 1-2 teaspoons per pint to keep your whipped cream whipped! I like to use this Hershey's White Chocolate for two reasons… First: The flavor blends right in and I never notice it. Second: It's white! I like to keep my whipped cream as white as possible. Vanilla pudding mix adds a touch of yellow, so that's why I personally opt for the white chocolate flavor. But Jell-O also makes a cheesecake flavor I have used before that stays white too!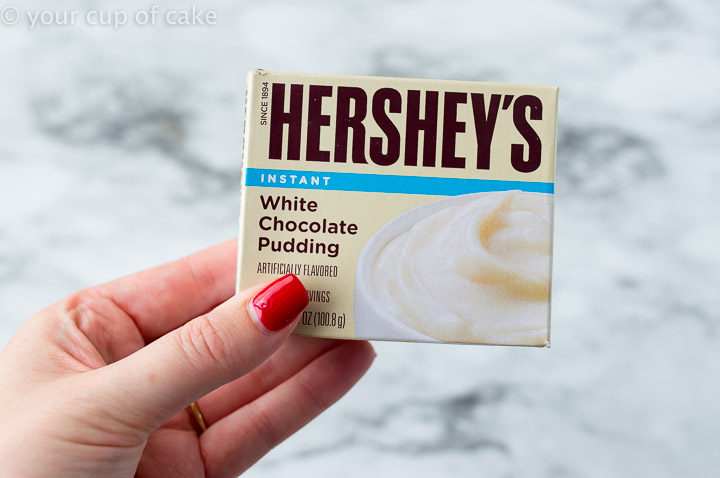 LOVE using mini cookie cutters to decorate my pies!
How to Stabilize Whipped Cream
There are a handful of ways to stabilize whipped cream but this is the easiest I've found! I just buy a box of this instant pudding mix and then keep it in a ziplock bag and use it throughout the year! The recipe says to use 1-2 teaspoons per pint. Let me explain when you use more or less. I usually add 1 heaping teaspoon. But if I'm serving the whipped cream on a hot day outside or it's taking a long car ride on top of a pie across town sometimes I'll do more! The more you add the thicker it will be! If you've made my Pudding Whipped Cream Frosting you'll know that you can add the entire box of whatever flavor you want! Instant Banana Pudding mix with 2 pints of whipped cream is awesome! But the thicker your whipped cream gets the less like traditional whipped cream it becomes. So if you want it to stay soft and fluffy, just add 1 heaping teaspoon!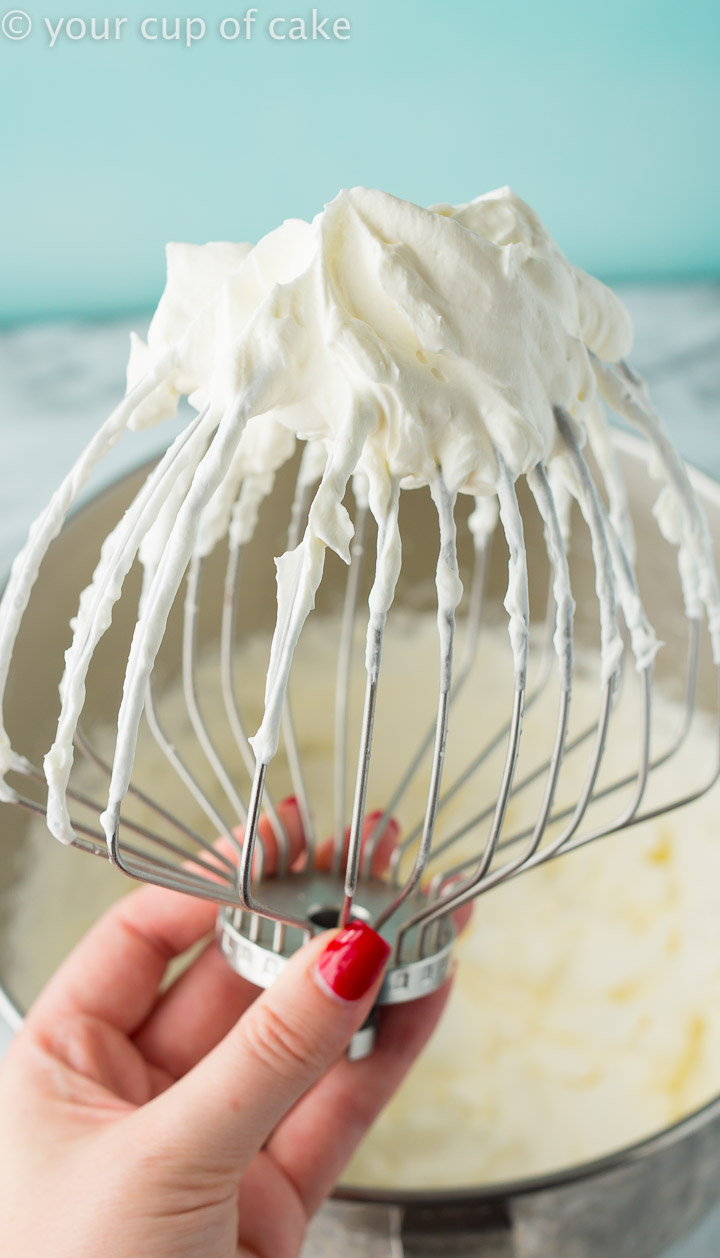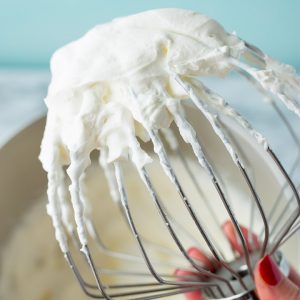 How to Keep Whipped Cream from Melting (Stabilized Whipped Cream)
Ingredients
1

pint

heavy whipping cream

1-2

tsp.

instant pudding mix, I prefer Hershey's White Chocolate

1/2

cup

powdered sugar

optional

1/2

tsp

vanilla extract

optional
Instructions
Add all ingredients to a cold mixing bowl (run cold water around the outside of the bowl for a fast chill) and whip until stiff peaks form!

Serve or keep chilled in the fridge! Whipped cream will stay perfect for days!

Recipe Notes
I usually add a heaping teaspoon of instant pudding mix, if I'm serving the whipped cream on a hot day outside, I'll add more! The more pudding mix you add the thicker your whipped cream will be!