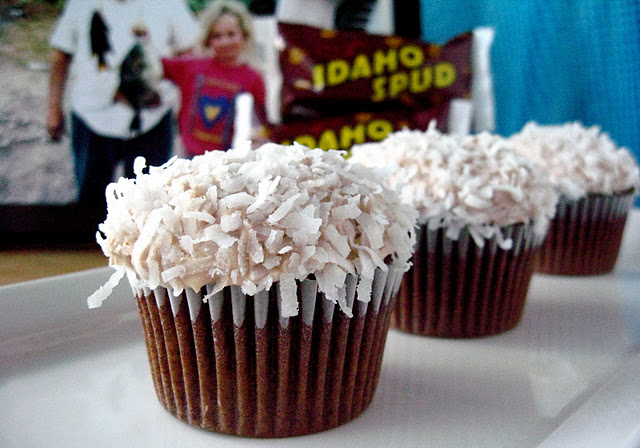 The Story:
My grandfather's birthday is this week, so as a tribute to him, I wanted to create a cupcake in his name.
When I think about my grandfather, two flavors come to mind, jalapeños and Idaho Spud candies. I don't know how many people would be interested in a cupcake that makes your taste buds want to cry, so I decided to stick with the candy bar cupcake.
For those of you who are unaware, and Idaho Spud is a cocoa flavored marshmallow covered in dark chocolate and then rolled in coconut.
So happy birthday Grandpa! I know you won't be able to have any of these because you live hundreds of miles away, but they were made just for you!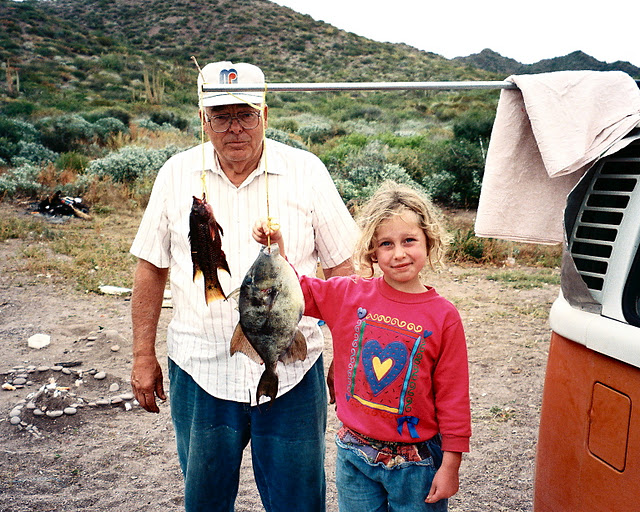 My grandfather and me at the beach in Mexico for Christmas when I was 6
½ cup oil
1 teaspoon vanilla extract
Chocolate Coconut Filling:
½ teaspoon coconut extract
1 teaspoon vanilla extract
2 tablespoons unsweetened cocoa
Directions:
1.
Preheat oven to 350 degrees and line 24 muffin tins with cupcake liners.
2.
In a large bowl, use a whisk to combine water, buttermilk, oil, sour cream and vanilla extract.
3.
One at a time, add the eggs. Be sure to stir well in between each addition, you do not need to beat the eggs though.
4.
Slowly add Devil's food cake mix while stirring.
5.
Fill cupcake liners (with the cookie crumbs on the bottom) ¾ full and bake for 13-18 minutes depending on how hot your oven gets. The tops should spring back when you touch them.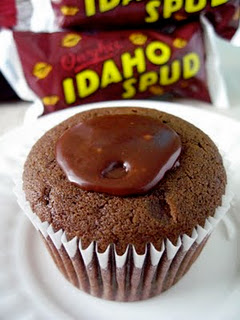 6.
Place into airtight containers as they cool to seal in moisture.
7.
While the cakes are in the oven, make your filling by melting the chocolate chips and heavy cream together in the microwave or on the stovetop. (I used milk chocolate chips, if you use semisweet or dark, you may want to add a tablespoon of powdered sugar.)
8.
Once melted, stir in vanilla and coconut extract and put in a squeeze bottle if you have one.
9.
When the cakes are out of the oven, insert the tip of the squeeze bottle into the cakes and fill with the chocolate. If you do not have a squeeze bottle, let the cakes cool for a few minutes, then dip the tops into the filling and use as a ganache.
10.
Marshmallow topping: Beat butter, marshmallow cream, and cream cheese. Add powdered sugar, vanilla and cocoa. Pipe onto cooled cupcakes and roll in coconut.