I am so excited to be teaming up with World Market to bring you some adorable (and easy) Cupcake Decorating and decor ideas!

Okay, are you ready for some easy Easter cupcake decorating? I've updated one of my most popular Easter recipes and brought you a few original ideas for every skill level in the kitchen! Plus, I'm transforming my favorite new cake stand into gorgeous decor!! Let's start with these Baby Chick Cupcakes! How fun are these? I used these Silicon Chick Feet Liners as my inspiration! Now, of course you can just bake some yellow cupcakes in the liners and top them with yellow frosting, but I wanted to take it up a notch to give you another idea of how to make a face!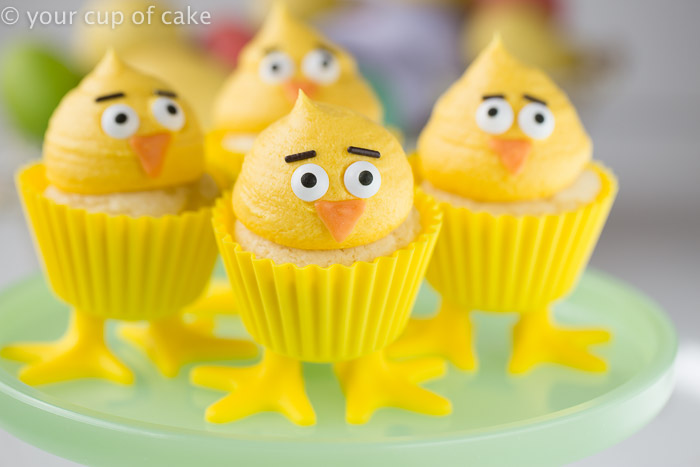 The liners bake in the oven on a cookie sheet or cake pan! The feet have little suction cups so they don't fall over!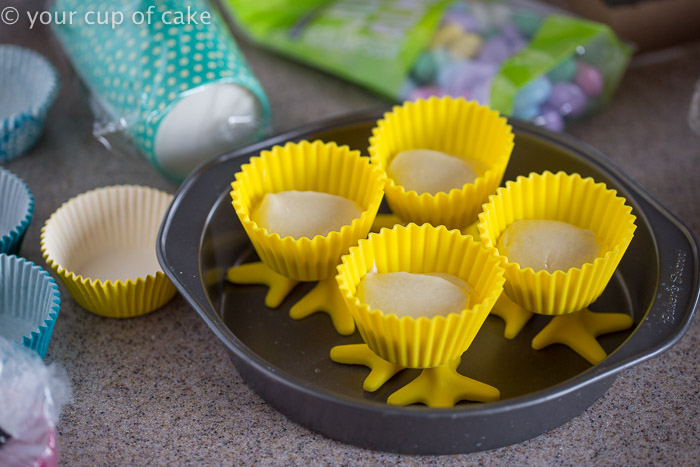 To make the face you'll need:
-Yellow Frosting
-Candy Eyes (or you can use brown M&M's)
-Chocolate jimmy sprinkles (for the eyebrows)
-Orange Chocolate Melts to make the beaks (just melt and use a small plastic bag to pipe out triangles onto parchment, let cool and then stick on the frosting!)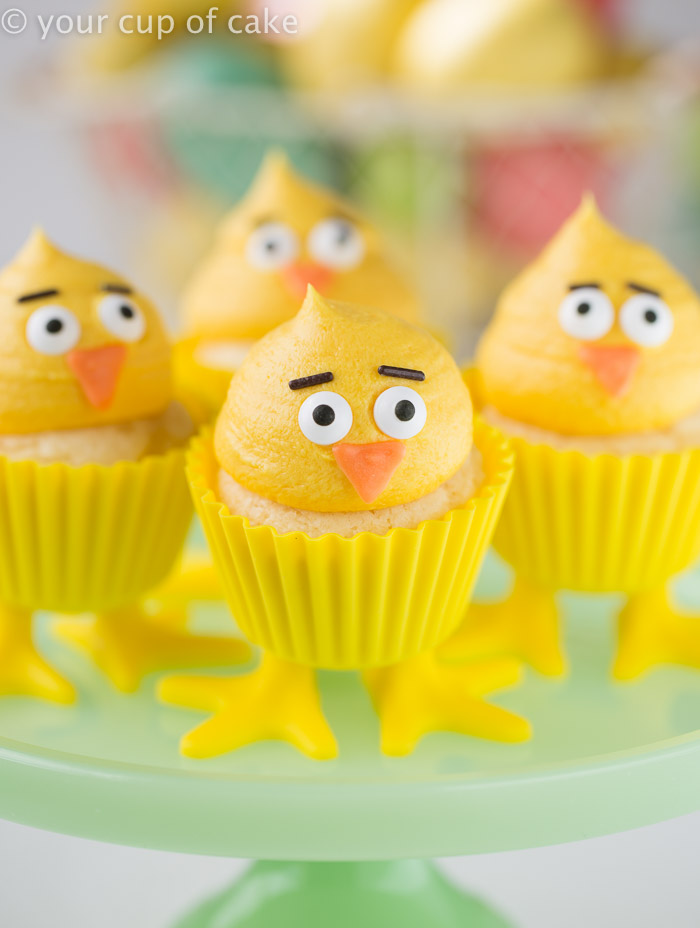 Next up we have some Bunny Tail Cupcakes! Pick any flavor of cupcake you want and any white frosting (I like coconut cream cheese) and roll the frosted cupcakes in coconut!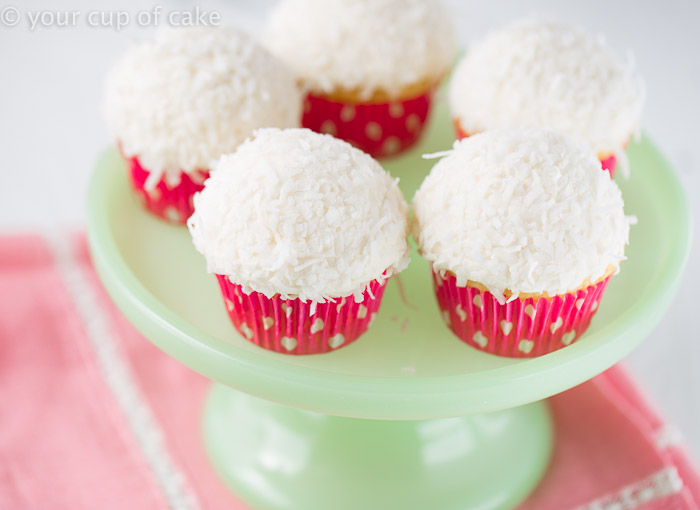 How easy is that? So easy.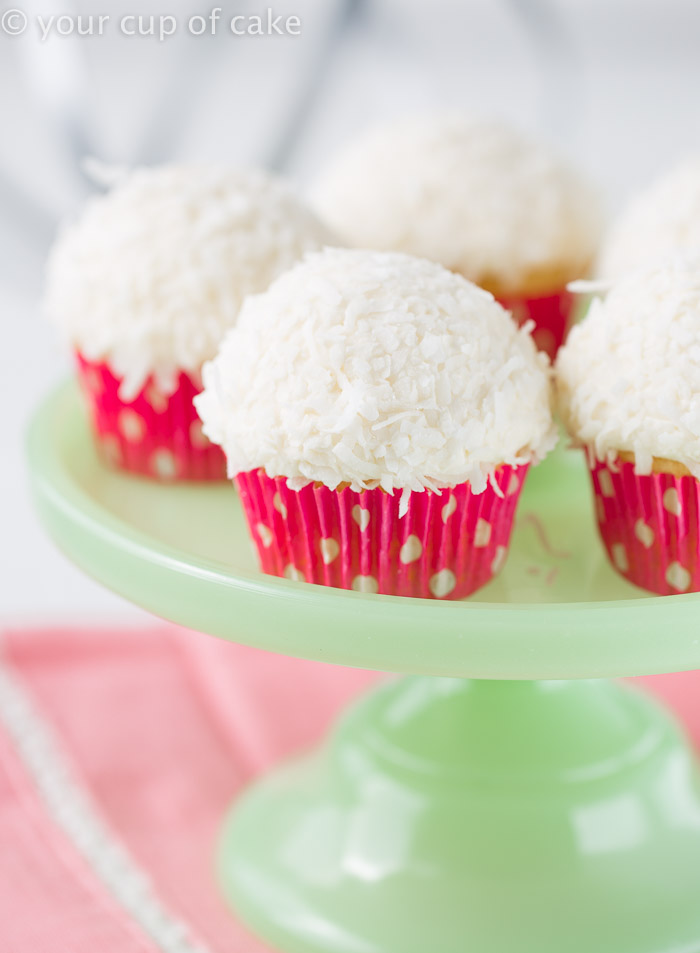 Let's take a little break from the cupcakes (I'll finish those up later in the post) and check out what I did to make that gorgeous cake stand the center of my Easter decor! I have a lot of cake stands because of my job, but it's sad when they're so gorgeous but they only get to be shown off if there's a cake on it. No more!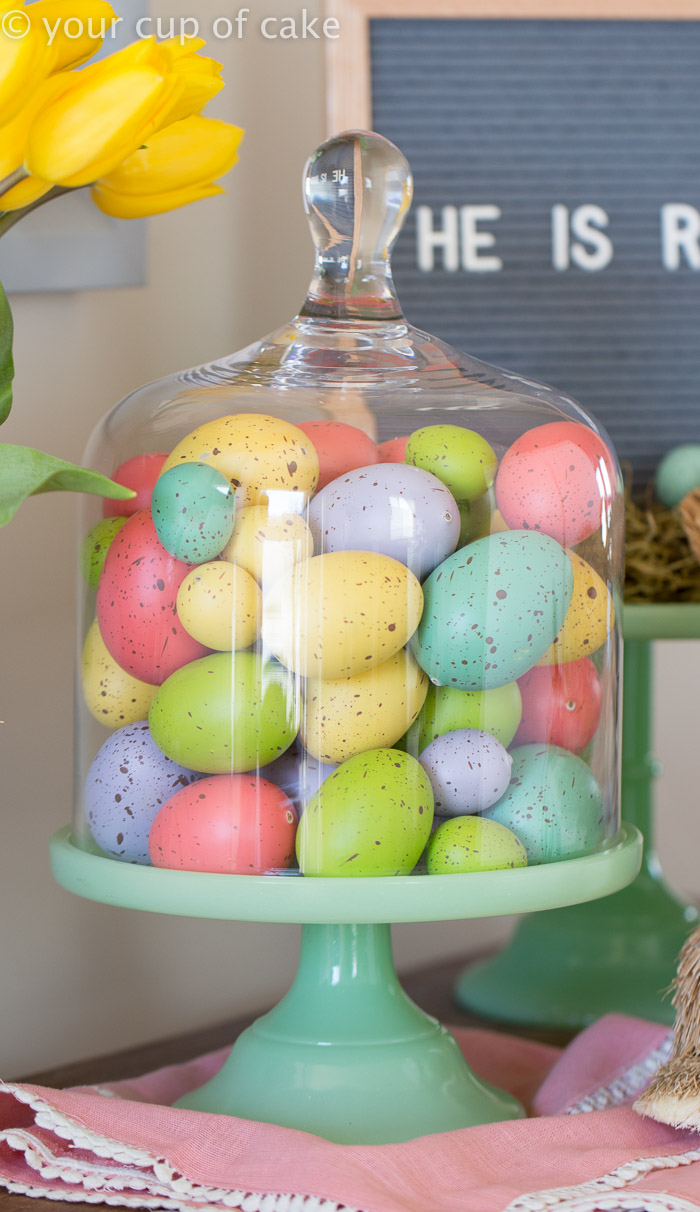 First of all, this is the small Jade Cake Stand from World Market and I paired it with the small Glass Cloche, it fits perfectly inside the lip of the stand I swear it was made for it!! (PS: I ordered all these glass pieces online, so they were shipped to me and I was very impressed with the packaging, no chips or breaks!) But I needed to fill it with something Easter-y, right? And I fell in love with the Speckled Eggs! I got a few packs of those, filled the cloche and then placed the cake stand on top and then flipped the whole thing over! Do you know what I love most? It's timeless! This little set up will always be in style and look so festive!
There is a set of Speckled Eggs that comes with only green and blue ones and with this "grass" at the bottom of the package. It looks so much better than just the crinkled paper grass and works as a great "filler" in decor spots. So I put just a few of the eggs with the grass on the large cake stand with my felt board. I even re-used the raffia the package came tied in and made a bow on my vase of tulips!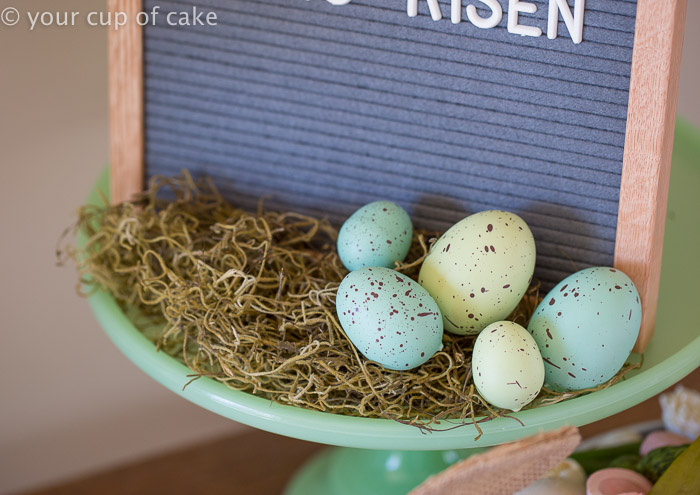 I had the hardest time picking out a bunny! There are so many cute options! (As a side note, in the the store you can get only one of the bunnies like I did, but online you buy the trio.)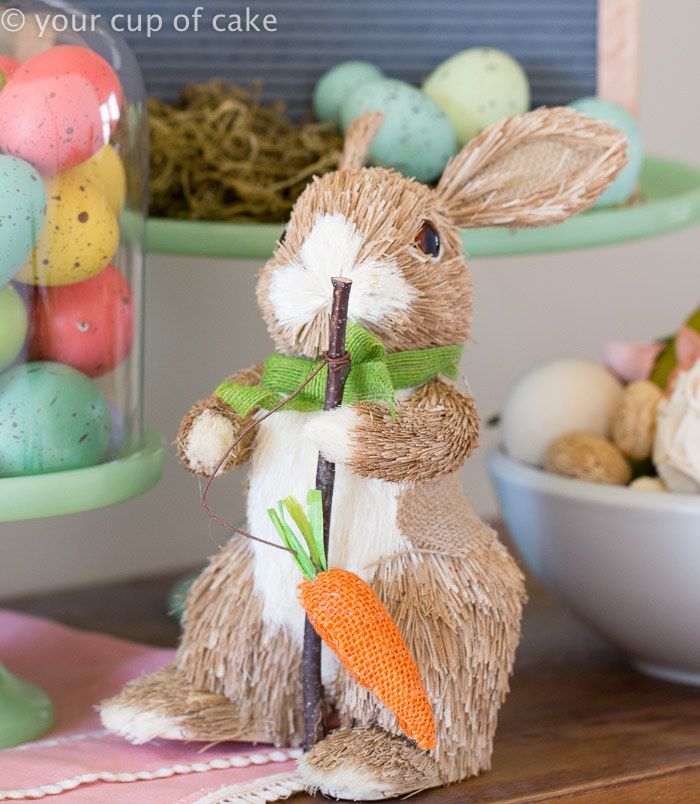 Potpourri! I have a set of this for every season, but I had a difficult time finding ones with pink in them! I wanted to tie in the easter eggs with that color and luckily I found this set. Want to know my trick? Sometimes my potpourri doesn't fill the bowl but I want that rounded top! So I take a few pieces of wax paper (parchment, foil or regular paper work too) and I crumple them up and stick them at the bottom of the bowl to give it all a head start- then I cover the paper with potpourri! So the bottom of the bowl is full of paper while the top is busting with potpourri! Tah-dah!
Just like I transformed the cake stands into decor, I wanted to show you a different way to use these cute little cream Wire Baskets! You may think, "Well it's Easter, so they could be a small Easter basket for giving gifts." And that's true! But don't stop there! You could fill them with candy and make them into candy dishes, send them in a package to your college aged child (the folding handles and size make that perfect) or even use them as I did and have them as a silverware caddy for a party! I lined them with Lace Trimmed Napkins to add a little color!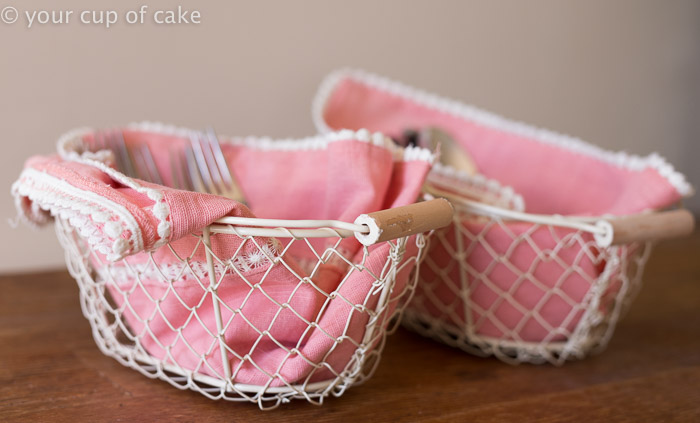 These sweet little baskets are wonderful for year round events! They would be adorable at a baby or bridal shower this Spring!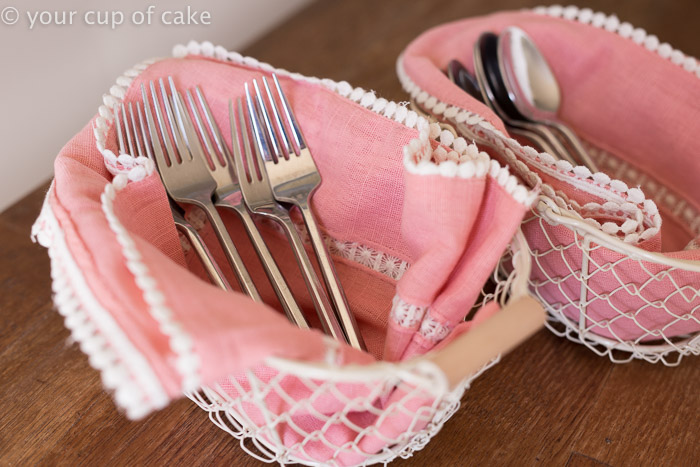 Okay, okay I know you want to see more of these Bunny Cupcakes!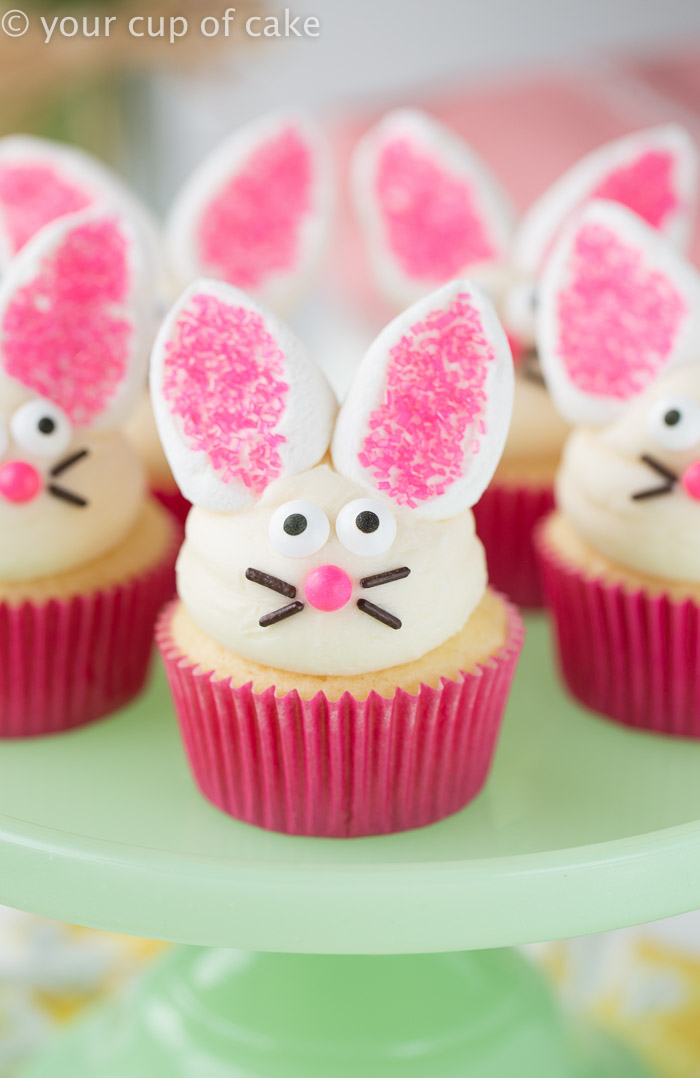 My Bunny Cupcakes from last Easter were such a hit that I decided to take it one step further and give the bunny a face! You can see the post from last season to check out how adorable they are with only the ears.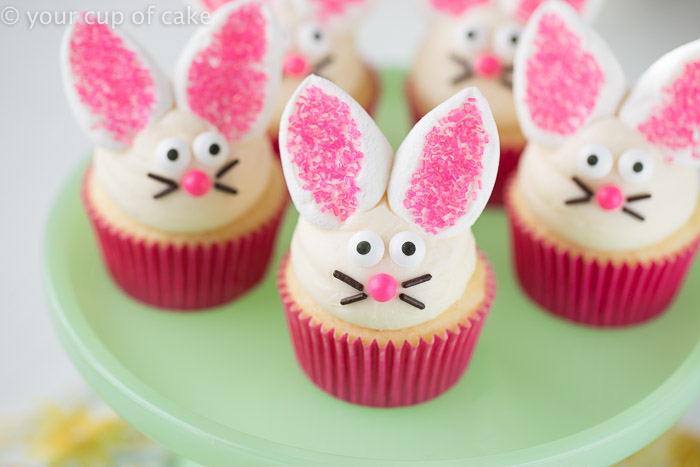 I used:
Large Marshmallows
Pink Sprinkles (for some photos directions on the ears look at my post from last year)
Candy Eyes
A large pink sprinkles (for the noses)
Chocolate Jimmy Sprinkles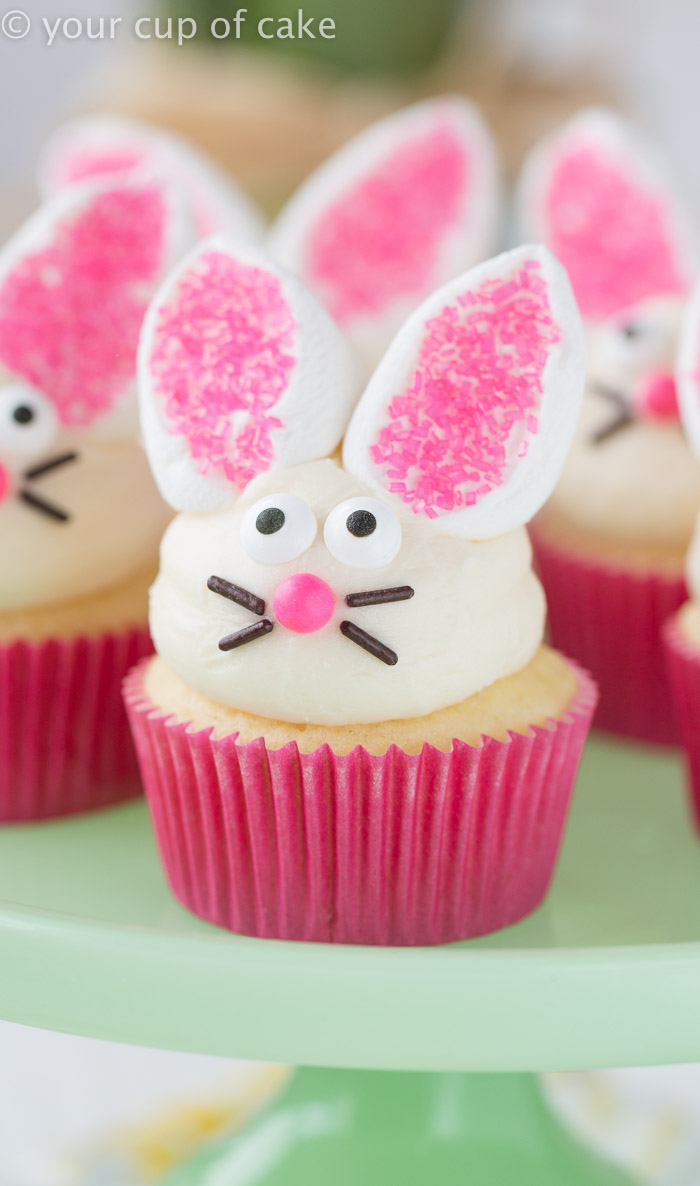 Nest Cupcakes are a standard dessert this time of year because they're so easy to decorate and make them look picture perfect! But my trouble tends to be finding the right "eggs." You want them to be big enough and have bright colors. These Jordan Almonds were beyond perfect!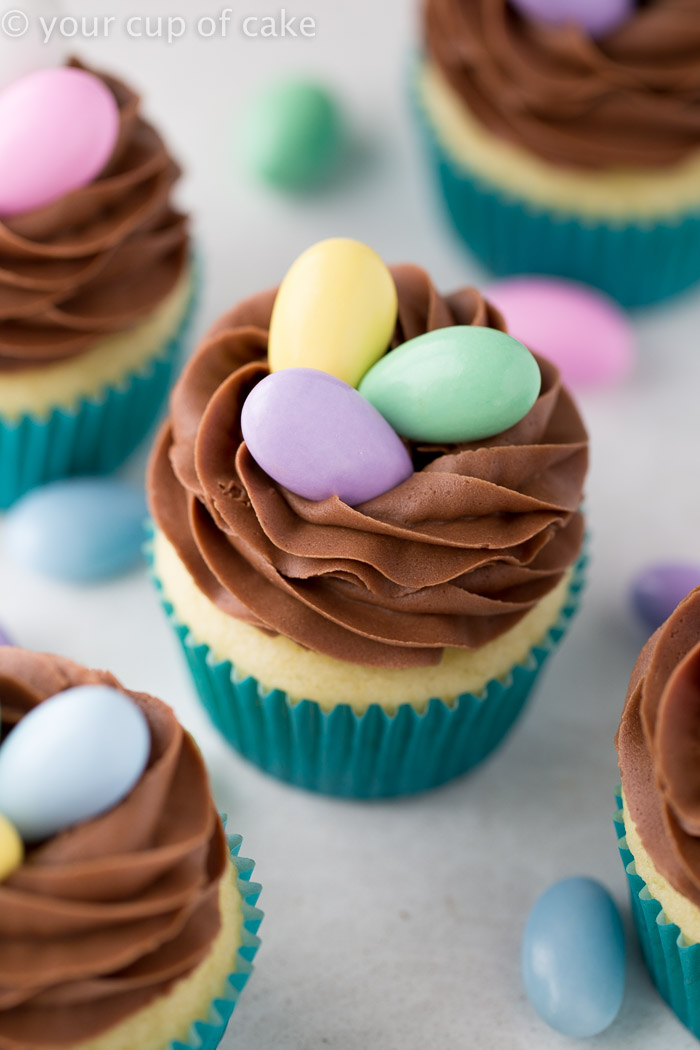 I made a chocolate almond frosting to pair with the Jordan almonds!
Okay, now for you folks who don't want to fuss with anything too cutesy. Spring Sprinkles. That is it. Make some cupcakes, top them with some pastel colored sprinkles and you are done! I mixed two different types to mix it up a little 🙂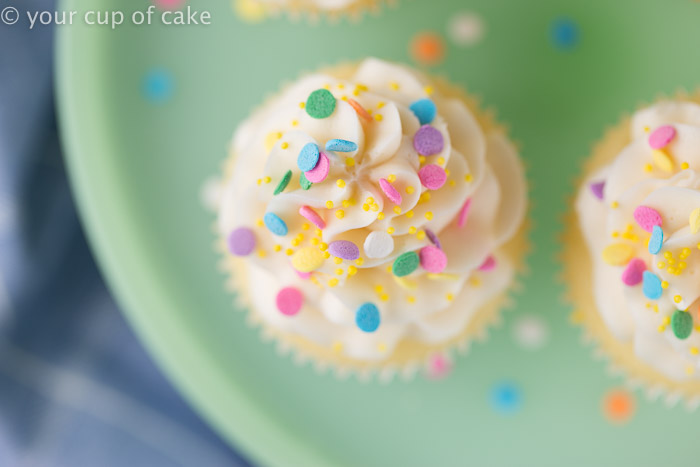 And for you ladies (and gentlemen) who don't even want to turn on the oven… don't! Fill some adorable cupcake papers with candy and be done! You could make Muddy Buddies if you wanted to venture out a little or even mix types of candy together!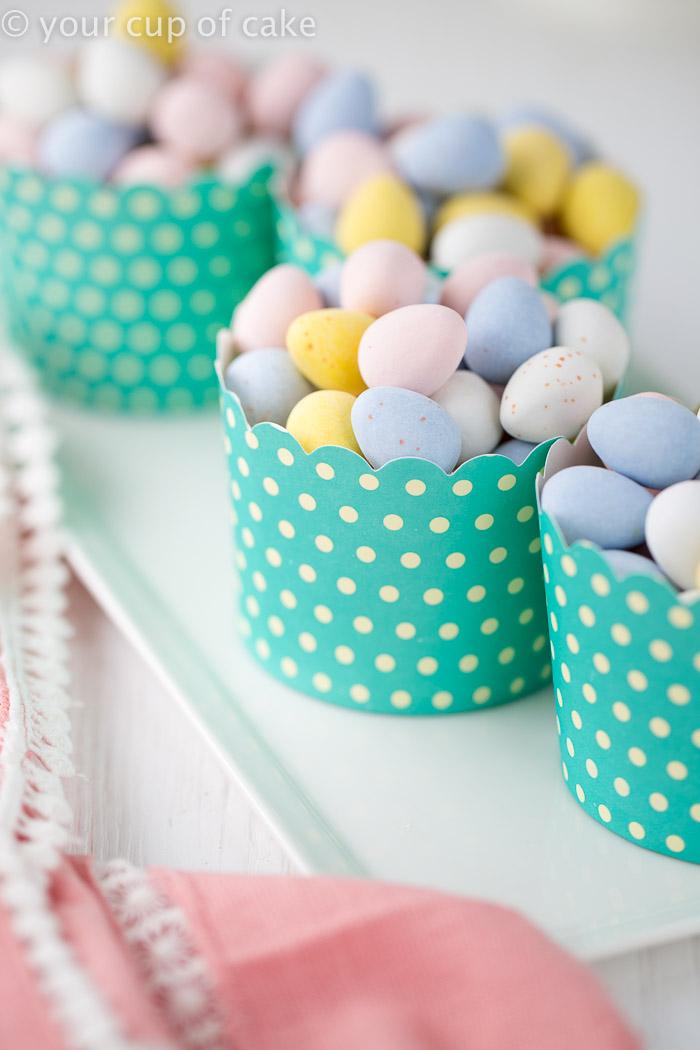 I love working with World Market because it's a store I have loved and shopped at for years. When I moved into my new place last year, I ended up getting half my furniture at World Market because I loved the quality and style! And their seasonal decor is the best I've seen. It always has traditional and trendy pieces so you can mix and match seamlessly. Want a chance to win some free World Market Gift Cards?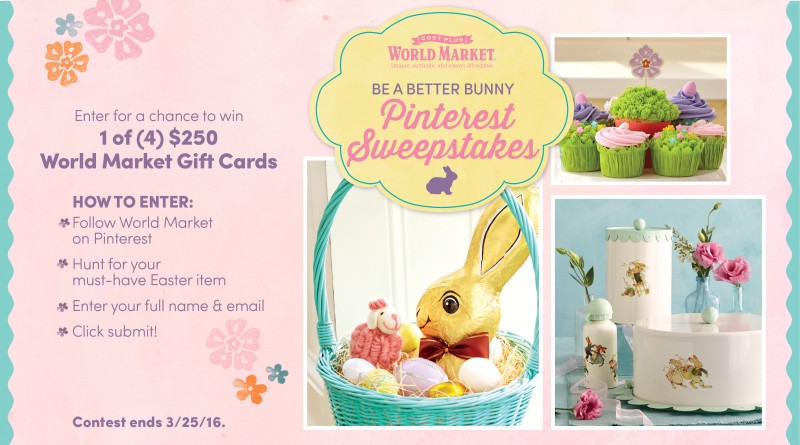 World Market's Be a Better Bunny Pinterest Sweepstakes
Enter for a chance to win 1 of (4) $250 World Market gift cards
How to Enter:
Entrants will go to this URL

to enter the Be a Better Bunny Pinterest Sweepstakes

Entrants will need to follow World Market on Pinterest

Entrains will be asked to "Hunt for their must-have Easter item "

Enter full name and email

Click submit