The Story:
I have played a volleyball game with only one contact, driven 100 miles with something stuck underneath a contact, got a contact lost in my eye (it came out in a gross wad a few days later), been stuck at the airport with no contacts and had to squint and walk up about 2 feet from the "Departures/Arrivals" displays to try to find my connecting flight, and was camp director for 40 kids at a glow in the dark miniature golf park with only one contact.
Life would be better if we all could just see perfectly without contacts or glasses, right? Well for one of you, life is about to get a lot easier.
Your Cup of Cake and a bunch of other Utah bloggers are coming together to have this awesome giveaway for Lasik eye surgery at the David Vision Center in Utah worth $4800. Even if you don't win, you will be receive a discount if you choose to get the surgery anyway.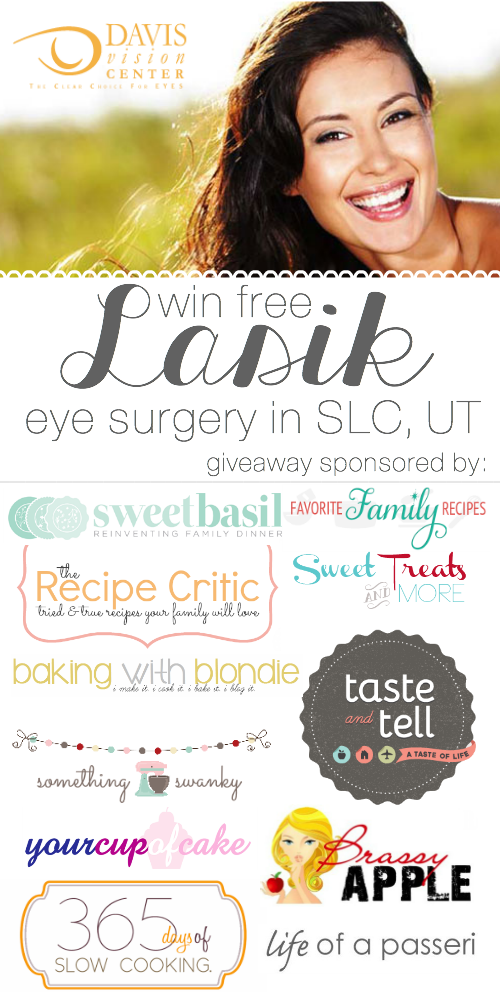 No need to comment on the blog, just fill out the information below:
Giveaway is open from the June 3rd-17th 2013