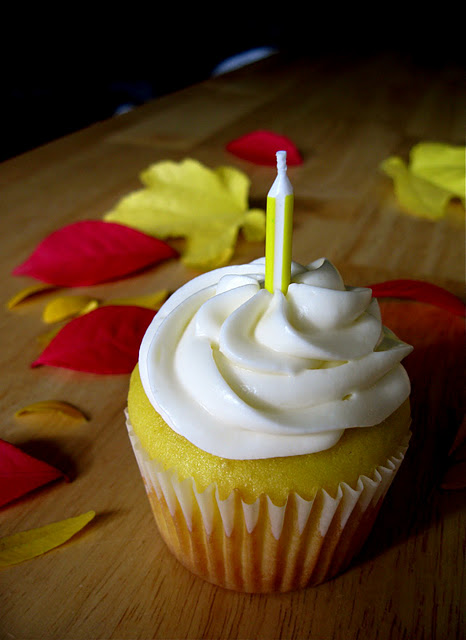 Have you even been to Noah's Bagels (or Einstein's or Manhattan's Bagels depending on where you are in the country,) and had their honey almond schmear? Well I have. And it is a beautiful thing. To have that on a warm chocolate chip bagel is really just like having a cake, but I can sort of pretend that it's an actual meal.
So when my brother asked for lemon cupcakes for his birthday dinner, I thought a honey almond frosting would work quite well. Or maybe I just needed an excuse to make this recipe, who knows.
The lemon cake recipe is from Leigh Anne at Your Homebased Mom and they are amazing as well.
Lemon Cupcakes with Honey Almond Cream Cheese Frosting
1 small box lemon pudding mix (instant)
Honey Almond Cream Cheese Frosting:
Directions:
1.
Cakes: Mix all dry ingredients.
2.
Mix all wet ingredients in a separate bowl.
3.
Combine wet and dry and use an electric mixer to beat for about 2 minutes. The batter should be thick..
4.
Bake at 350 degrees for 25-30 minutes or until a toothpick comes out clean. Be sure not to over bake.
6.
Frosting: Whip cream cheese, butter and honey until light and fluffy.
7.
Add almond extract. Add as much powdered sugar as desired. Then let it beat for a few minutes to make the frosting really light. (You may need to refrigerate the frosting until it's still enough to pipe.)
*When using the water you can also use part milk.