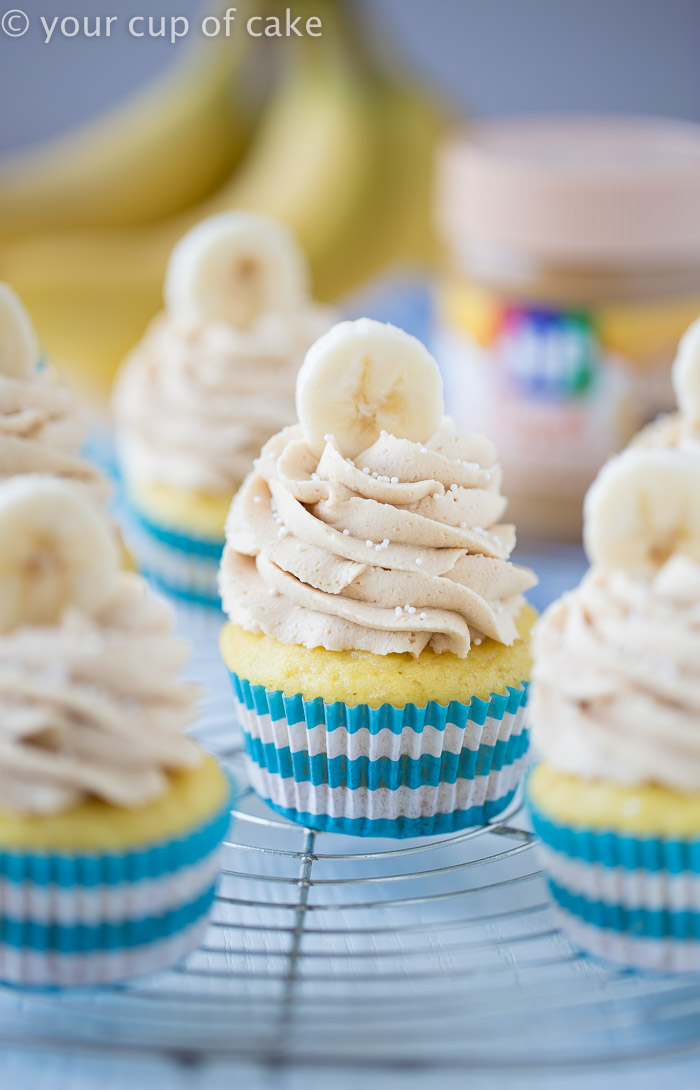 Fluffy banana cupcakes with peanut butter maple frosting will make your tastebuds celebrate! Peanut Butter Maple Cupcakes! The secret ingredient is Jif's new Maple Peanut Butter! There is a cinnamon too, and both are delicious in frosting and even swirling it into the tops of cupcakes or muffins. I've been experimenting all week with the samples they sent me 🙂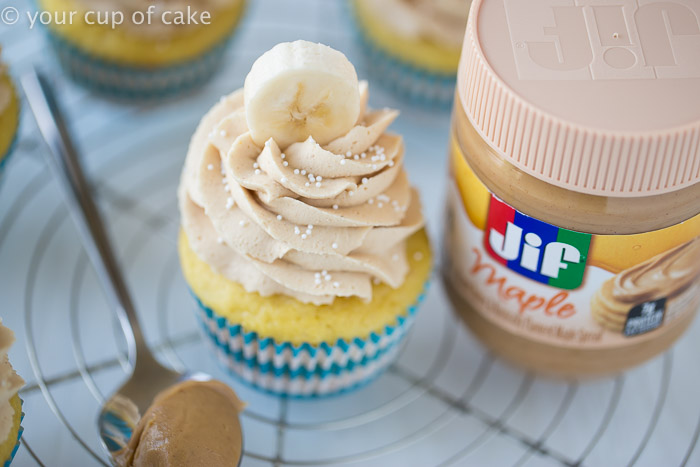 These cupcakes are perfect for everything. Summer, fall, winter, baby showers… you name it! You can top them with banana slices or just sprinkles. But this peanut butter is so good! I kept licking it off the spoon and finding new things to dunk in it… my roommate caught me eating it straight with a spoon!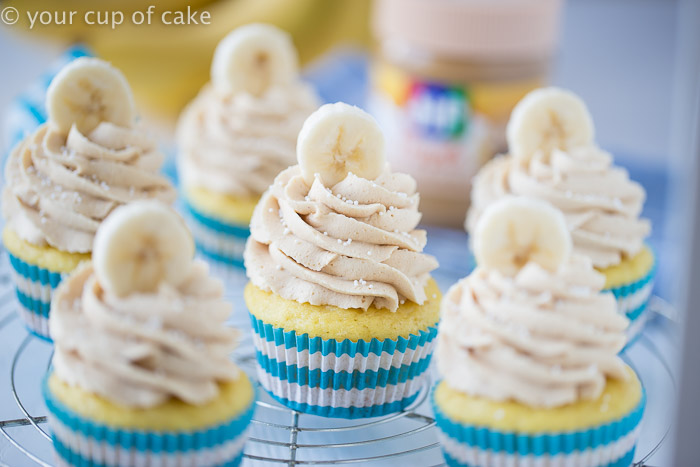 Before I share the recipe for these cupcakes I want to tell you a few more ideas for how to use this Jif peanut butter!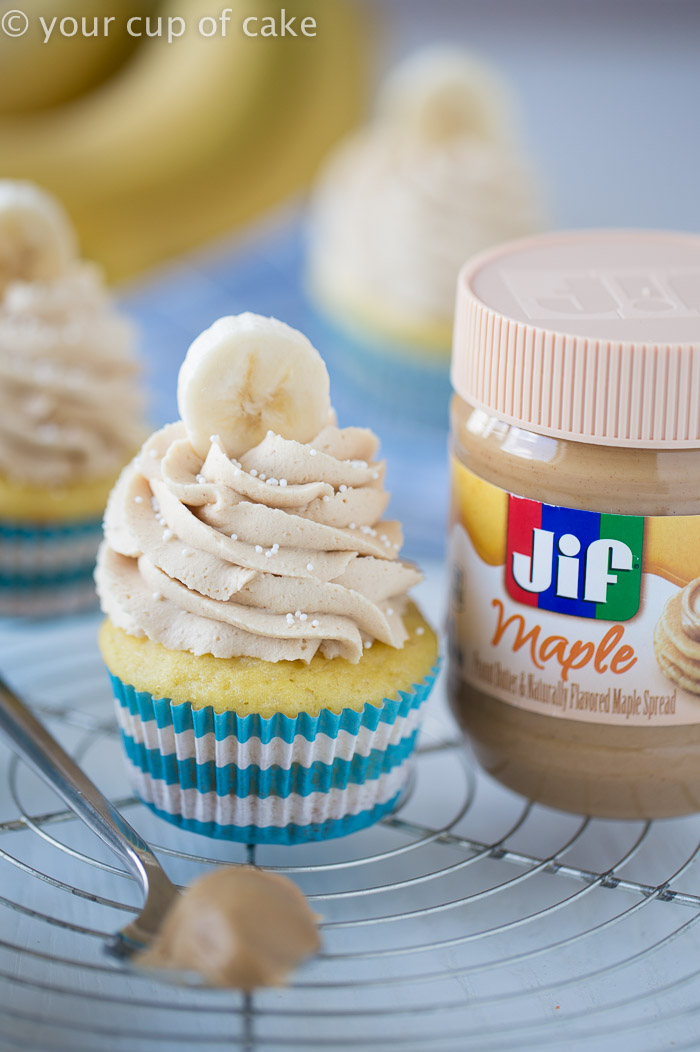 Peanut butter is great with jelly, mixed into a milkshake, and even with breakfast! I tried a few of the new Jif spreads with my breakfast.. oh my! Get ready!
Banana Peanut Butter (maple or cinnamon) Toast! Or you can make a sandwich out of it ORRRR you can make stuffed french toast!!! It's okay, you can start drooling just thinking about it. Just get two pieces of bread, put a thin layer of Jif Maple Peanut Butter and then put some slices on peanut butter on one and then sandwich the bread together. Dunk in an egg/milk bath and cook up like you would with normal french toast!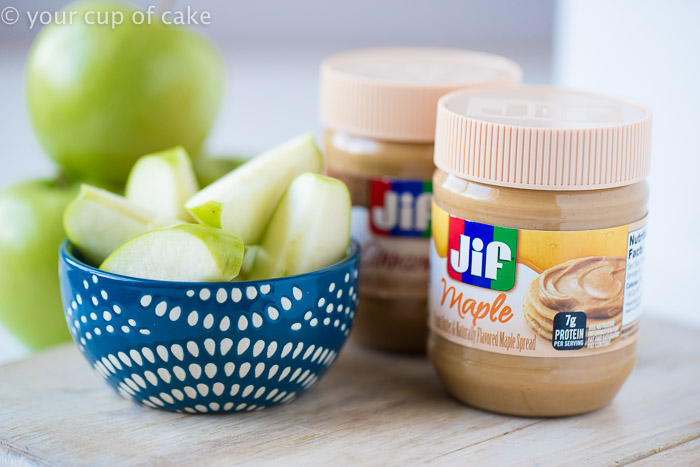 Sometimes I need a fast breakfast. Something I can grab and eat in the car but I want more than just a pieces of fruit or buttered toast. So, slice up and apple and grab a jar of Jif and hit the road! The protein from the Jif will keep you going strong until lunch!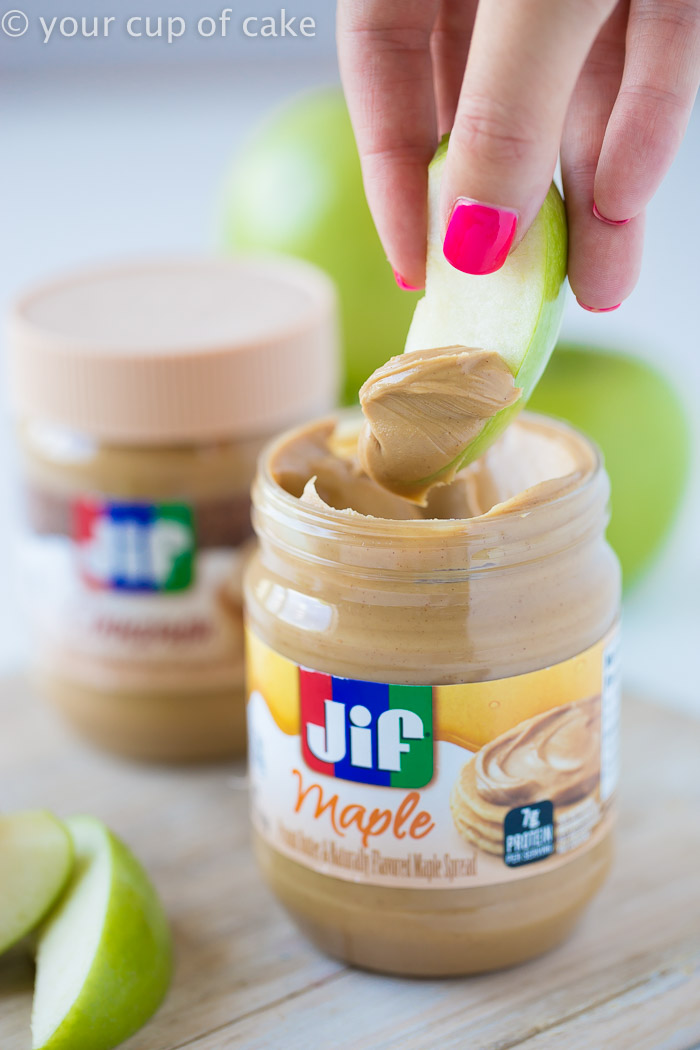 Another breakfast idea… crepes! Slather a little of this on a crepe to give it some more umphf!
And one final look at the cupcakes…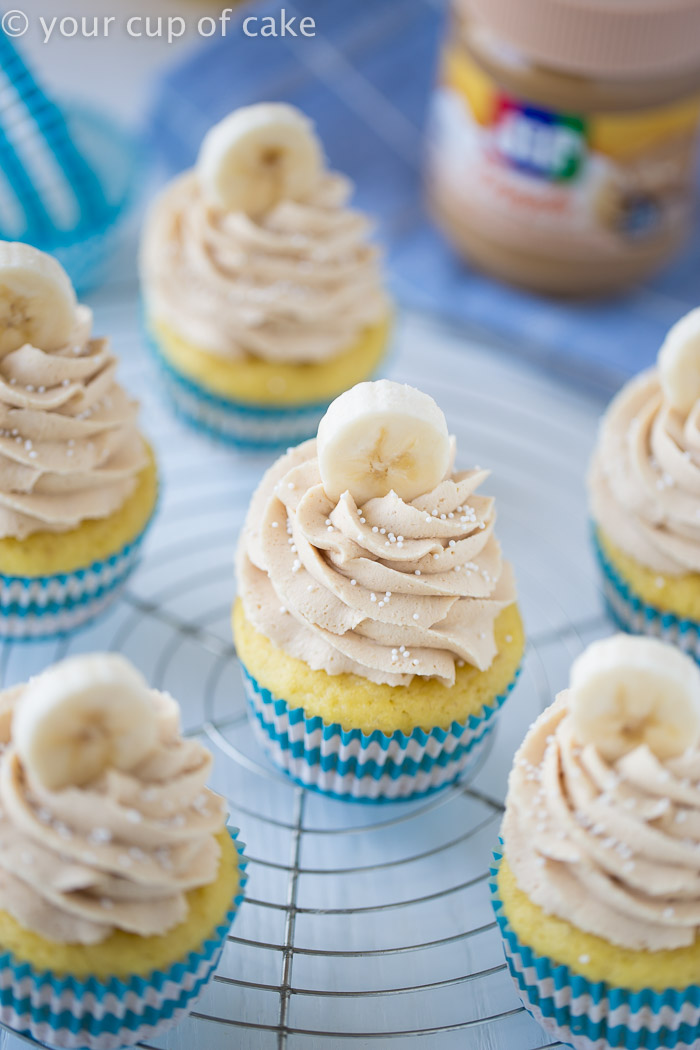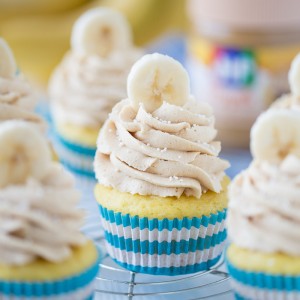 Peanut Butter Banana Maple Cupcakes
Ingredients
BANANA CAKE:

1

box yellow cake mix

2

ripe bananas

mashed

2

tsp.

vanilla extract

1/2

C.

buttermilk or milk

1/2

C.

oil

PEANUT BUTTER MAPLE FROSTING:

3/4

C.

butter

room temp

1/2

C.

Jif Maple Peanut Butter

2

tsp.

vanilla extract

2

Tbsp.

milk

3-4

C.

powdered sugar
Instructions
1. Preheat oven to 350 degrees and line pans with cupcake liners.

2. Sift cake mix into a large bowl and add mashed bananas, vanilla extract, buttermilk and oil. Stir until smooth.

3. Fill cupcake liners 3/4 full and bake for 15-20 minutes or until an inserted knife comes out clean.

4. Let cool.

5. Frosting: Beat butter and Jif until smooth. Add vanilla extract, milk and slowly add in powdered sugar until you reach your desired consistency. Pipe onto cool cupcakes and top with sprinkles and banana slices.
This post was sponsored by Jif but all opinions and recipes are my own.