Need some pie help? Welcome to Pie 101: 9 Tips for the Perfect Pie! I'll share all my secrets on how I make amazing pies all year long! Plus, how to lattice a pie crust! I've teamed up with OXO to share a few new pie products to help you make the best pie for your family and friends this Holiday season.
Pie 101: 9 Tips for the Perfect Pie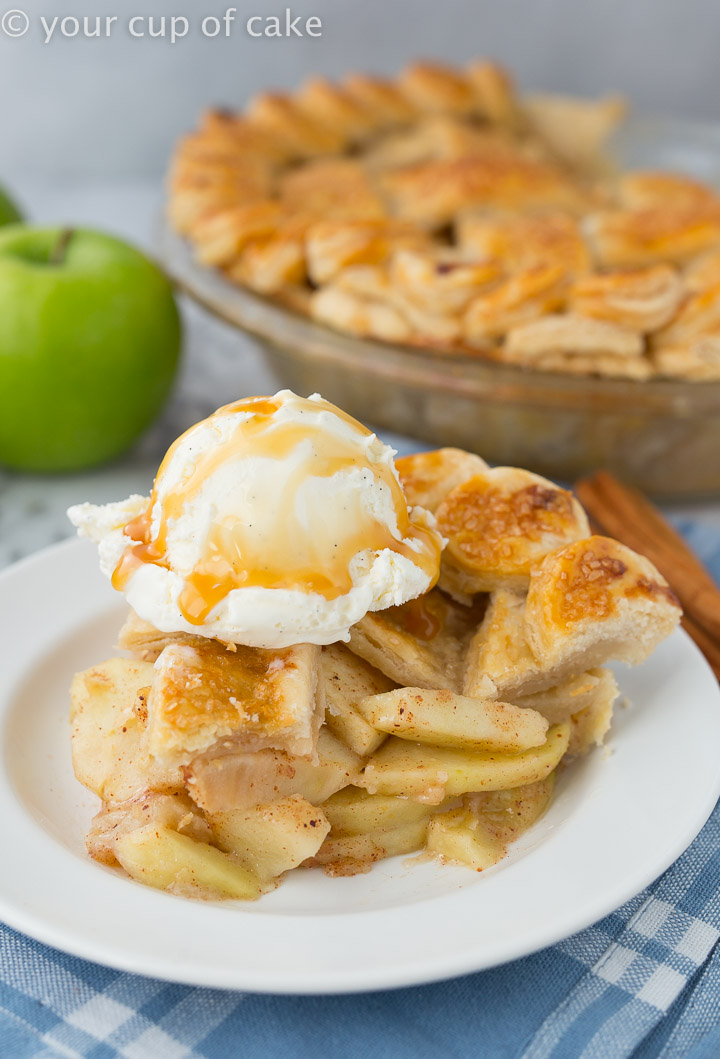 The Holiday season has arrived! So that means we're baking pies nonstop! But how do you make that perfect bakery pie? I have 9 tips for you! Some you may have heard of and others may be new!
1. Cold Water and Cold Butter
Flaky crust is a must! The way to do this is to keep your ingredients cold! Use ice cold water to help keep the butter cold. Little flecks of butter in your crust is a good thing because when they melt they create little air pockets that make your crust flaky! I love using this OXO Angled Measuring Cup to measure out my ingredients (I can see the measured amounts from above the cup!) and then I fill it with ice and water to get my water chilled!
2. Have the Right Tools
If you're making your pie crust from scratch you need a food processor! You're working with pieces of cold butter and it's nearly impossible to mix those in by hand without melting them! If you're using a box mix, a regular bowl is fine to mix your ingredients in! Rolling out pie dough can be a mess so make sure you're prepared. OXO has two great options for you this Holiday season! The Dough Rolling Bag keeps the entire mess inside the bag and has little measuring circles for you so you know how big your pie dough circle is! You just pop your floured dough into the bag, zip up, and roll! The Silicone Pastry Mat is perfect for rolling out dough with their measuring circles and it also helps protect your counter if you do any fun cookie cutting for decoration or lattice making!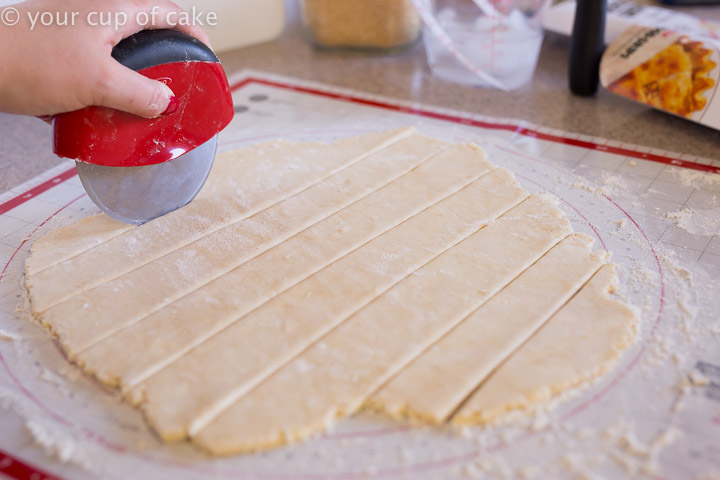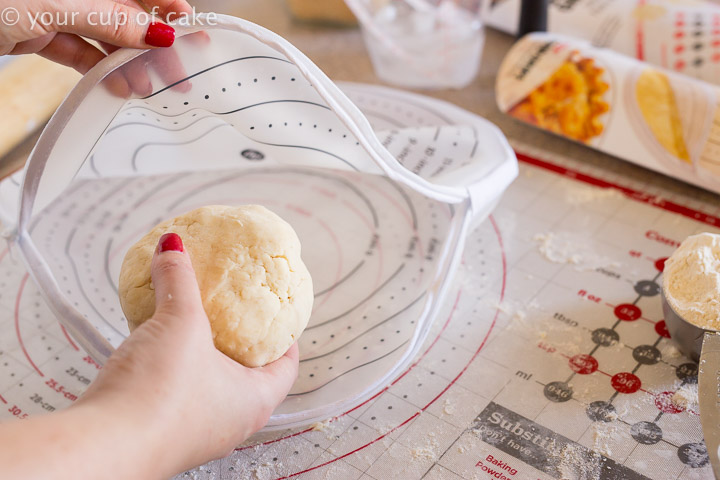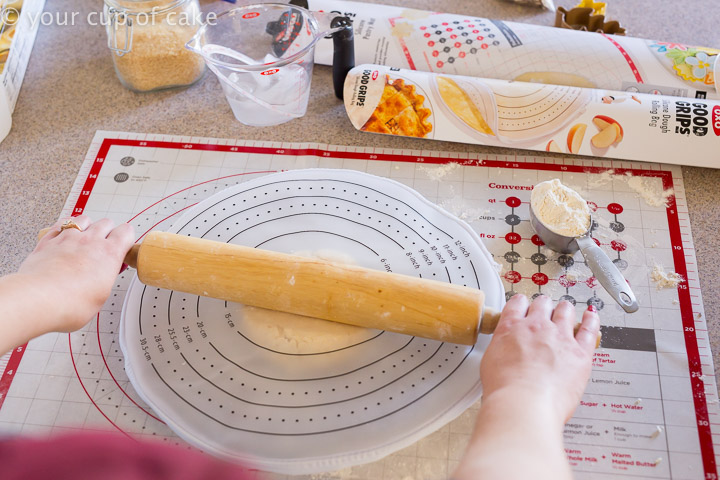 3. Vanilla for Extra Flakiness
On the quest for the perfect flaky crust, you'll find that adding a little bit of alcohol into your crust can help! Why? Because it burns off when you bake it and leaves behind more air pockets. I don't drink alcohol so we don't have any in the house but vanilla extract is made with it! So I always like to add a teaspoon of vanilla to my pie crusts!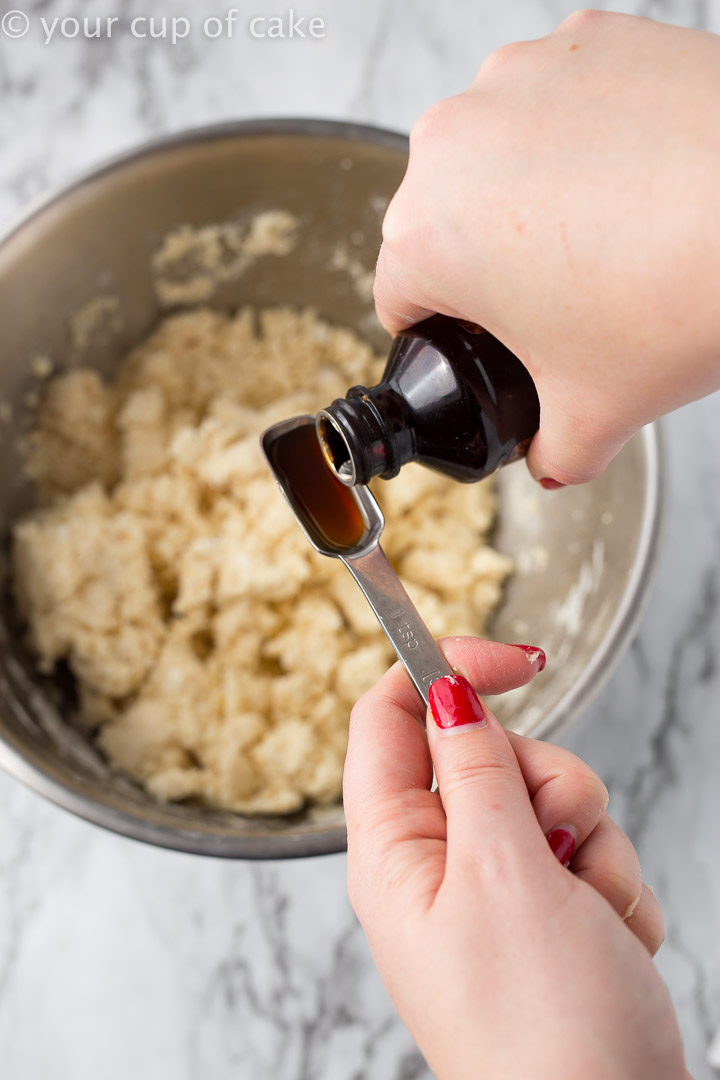 4. Citrus and Spices
I love adding a squeeze of lemon to my apple pies and most of my berry pies! It's important to have a balance of flavors in your pie filling. Get the sweetness, the tang, and the warmth from the spices you use. If the filling is bland, it won't matter how incredible your pie crust is!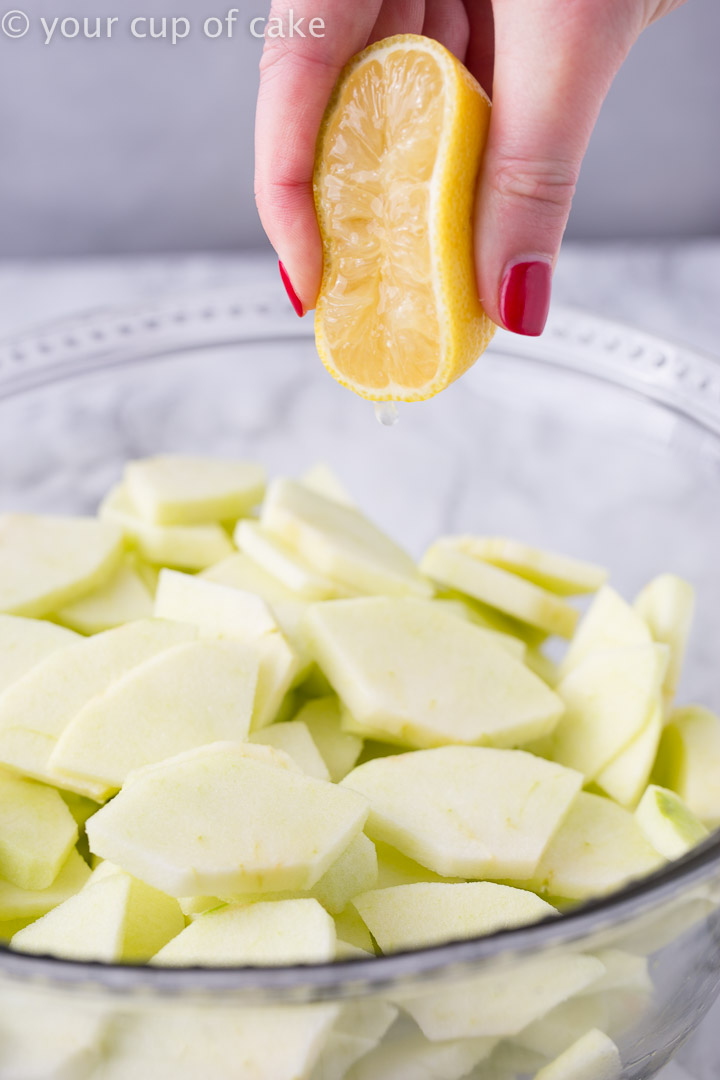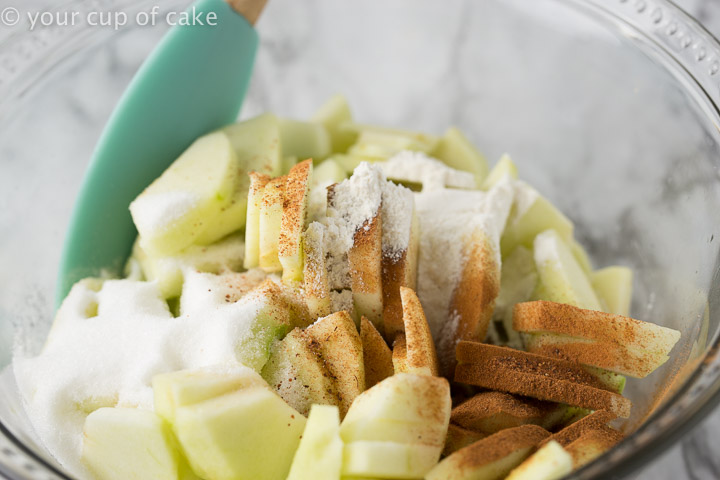 5. Prick Pie Crust
Don't forget to prick your pie crust before you pour in your filling. This allows steam to escape and a more even bake on your pie crust! Just use a fork to prick several holes on the bottom and side of the pie crust!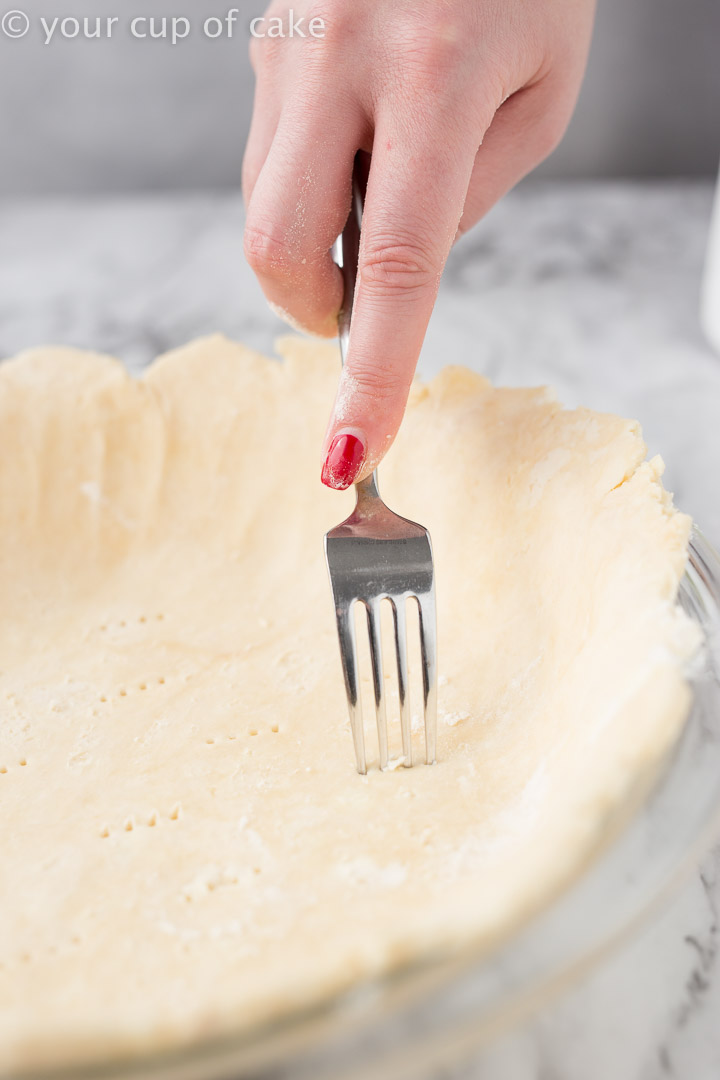 6. Decoration
Never underestimate the importance of decoration. There are some very easy ways to make your pie look bakery perfect. The two ways we're focusing on today is the lattice pie crust which isn't as intimidating as it may seem and uses a little cookie cutter! Lattice pie crust is easy! All you need to make a basic lattice is 8 strips of pie dough (4 long strips the length of your pie and 4 shorter ones) and a pizza cutter. I love my OXO one because it has a cover for the blade when I'm done using it. Follow my photo guide to make your perfect lattice pie!
To make your pie really pop you can use small cookie cutters to decorate with. Cut out pie crust dough in whatever shapes you like. You can bake them separately from the pie. Bake the pieces in the oven for 15-20 minutes depending on their size, or just attach them right to the pie! Extra pieces are fun to have to top dollops of whipped cream with!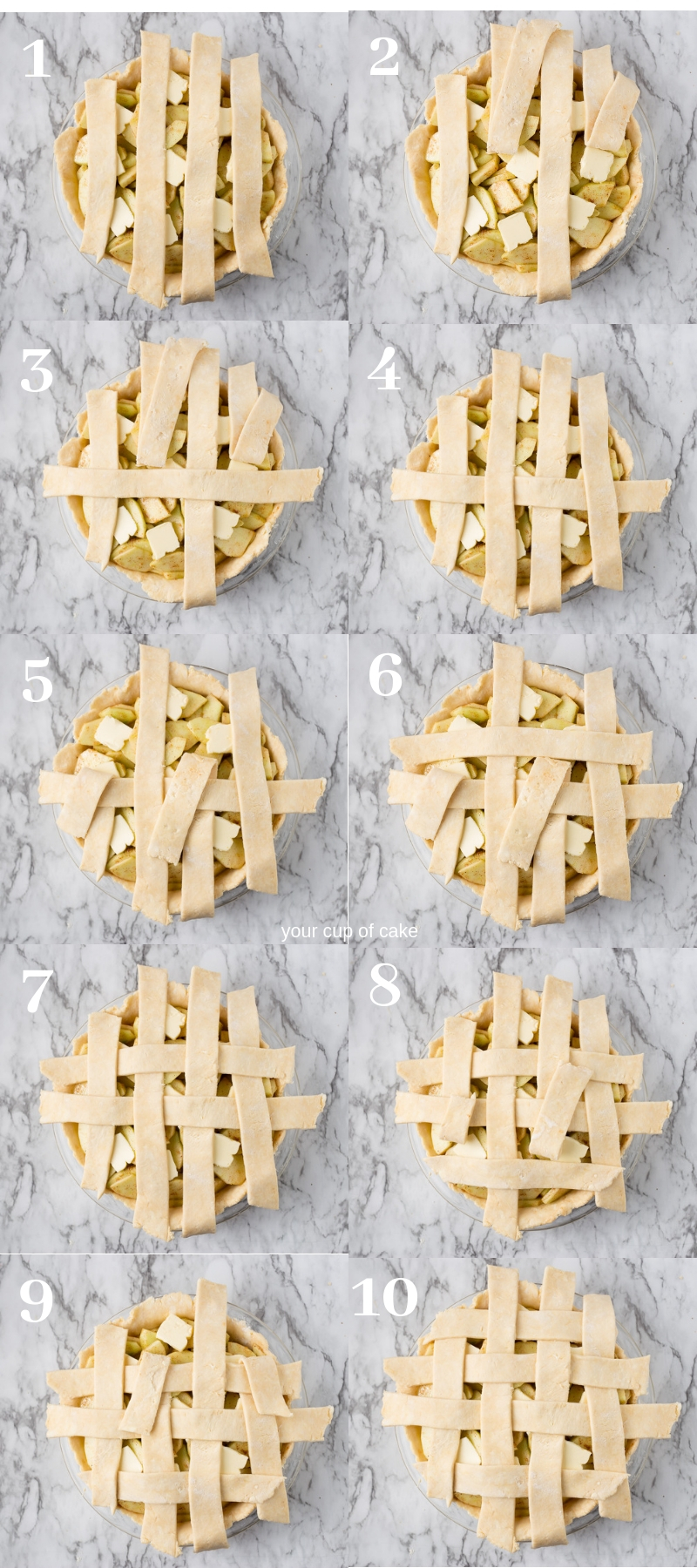 7. Egg Wash
This is a pro tip! Using an egg wash can really make your pie shine… literally. Just beat 1 egg and brush some of it onto your pie crust right before it goes in the oven. It adds texture, shine, and a gorgeous color to your pie! This pie tip really makes your pie look professional and it's so easy to do!
8. Raw Sugar
If you want to take your pie game to the next level, sprinkle on some raw or coarse sugar (you can get it at the grocery store) over your egg wash! This adds the most amazing crunch to your pie!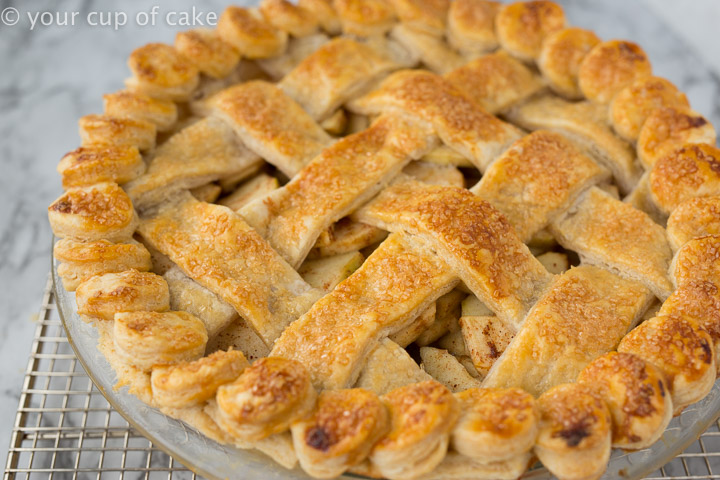 9. Toppings
Pie is great. But pie with whipped cream, ice cream, or a drizzle of caramel is even better!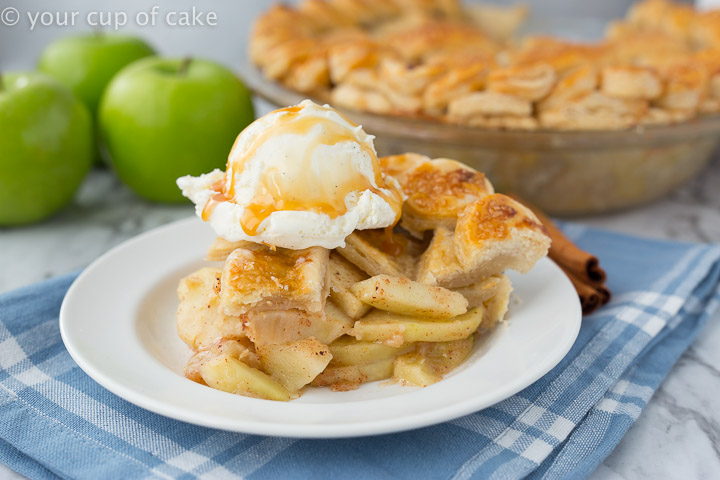 I hope you learned something new from this Pie 101: 9 Tips for the Perfect Pie!
What are your favorite pie tips? I want to hear!
Thank you again to OXO for sponsoring this post! It's so much fun to work with brands I have been using and have loved for years.