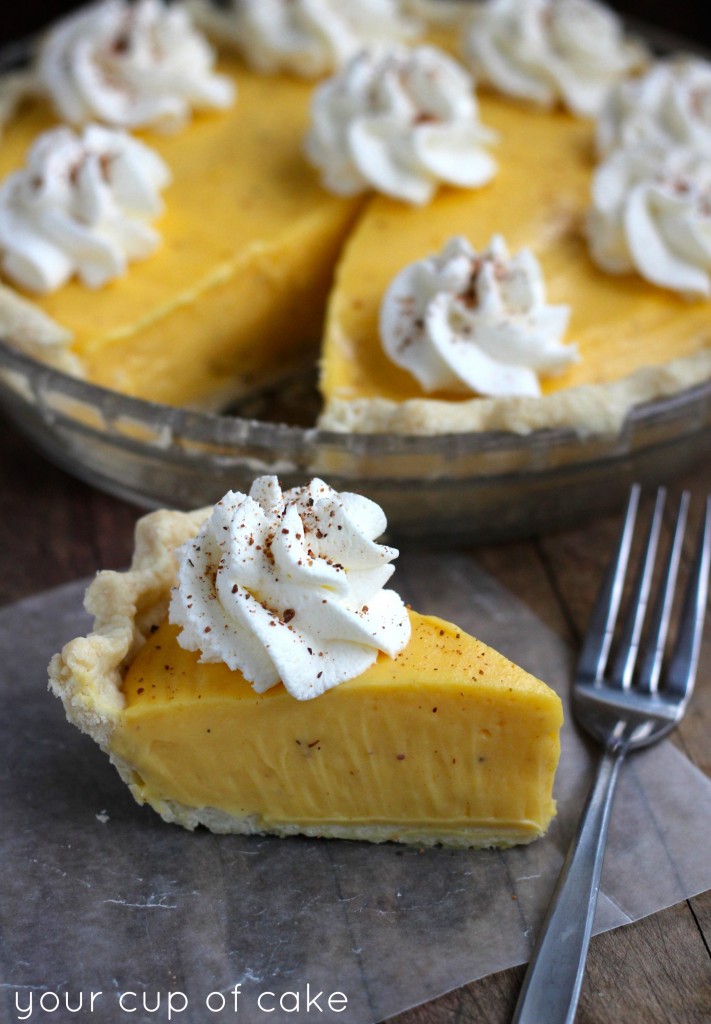 The Story:
No milk.
No cereal.
No nothing.
This is what Christmas turns into when my brother Paul comes home over break. No matter how often I go to the grocery store or how well stocked our pantry and fridge may be, by the time I venture into the kitchen to get a bowl of Raisin Bran all that's left is an empty box sitting on the shelf giving me false hope.
When I go to confront him in a rage of hunger he just smiles and says "Merry Christmas."
———-
It's the last day to enter the Pie Pack Giveaway! Head over the my Crisco Perfect Pie Crust post to enter and win some amazing gifts 🙂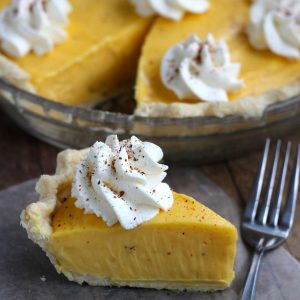 Eggnog Pie
Ingredients
1

Crisco® Pie Crust

baked (see link below for recipe!)

2

5.1 oz. each packages vanilla instant pudding

5

C.

eggnog

1/4

tsp.

nutmeg
Whipped cream and nutmeg for decoration
Instructions
1. Combine instant pudding mix and eggnog (basically, follow the "pudding pie" directions on the box but use eggnog in place of milk!).

2. Pour into baked and cooled pie shell and place in refrigerator for at least 1 hour to firm.

3. Decorate with whipped cream and nutmeg. If you are nervous about piping on the whipped cream, just cover the whole pie and sprinkle nutmeg on top! It will look beautiful!
You can bake an eggnog pie or make the filling from scratch but I just wanted to give a simple 2 ingredient filling that can be made in a flash. It's a great dessert to make the night before a party, just keep it in the fridge until ready to serve.
Click the photo below for the Crisco Pie Crust Recipe, follow the single pie crust directions and use the "cream pies" baking instructions.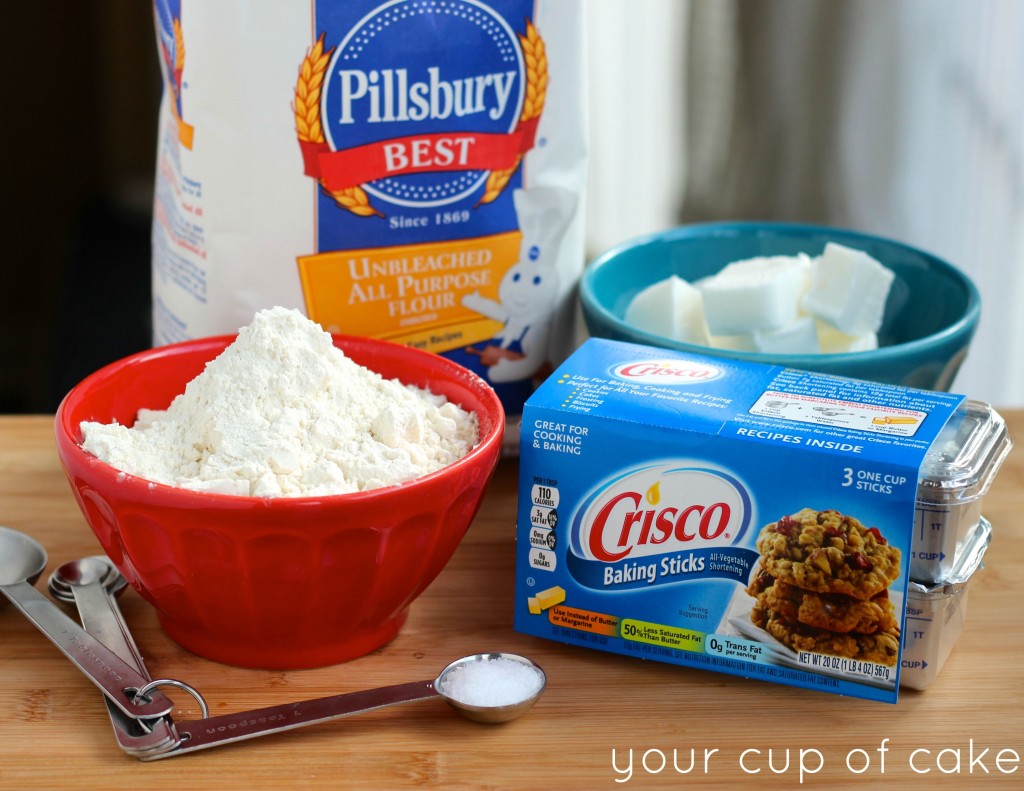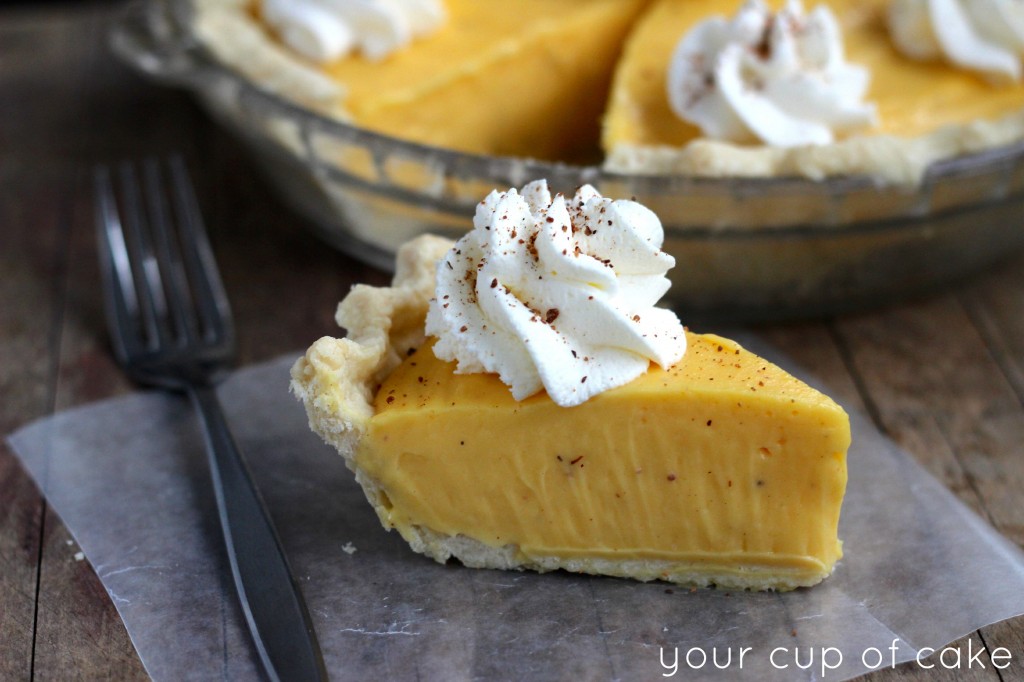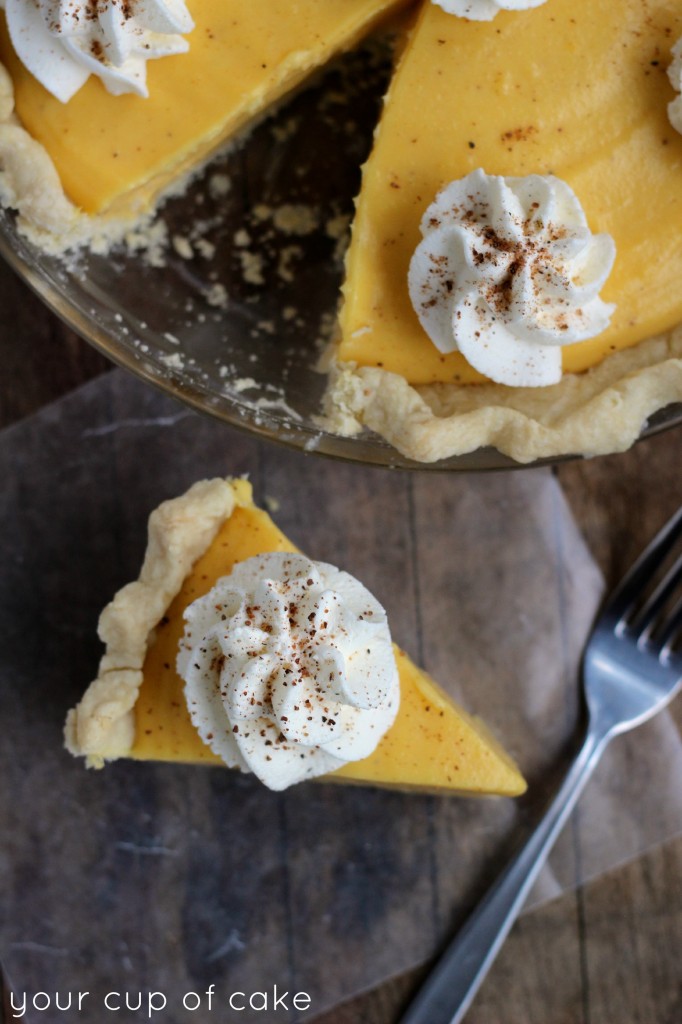 And if you ever run into a pie problem call "Pie Hotline!"
1-877-FOR-PIE-TIPS (877-367-7438)
Live pie experts can be reached Monday through Friday 9:00 a.m. to 7:00 p.m. ET and extended hours 8:00 a.m. to 7:00 p.m. ET from December 16 – 23. Additionally, recorded tips and tricks can be accessed 24 hours a day.
Love pies and want more ideas? Check out the Crisco Pinterest Boards for holiday pie baking inspiration or the Crisco website to find tips and recipes from Michele Stuart! She's the author of the best-selling cookbooks Perfect Pies and the new Perfect Pies & More. There's a Michele Stuart baking prize up for grabs on the Crisco site too! Just enter their Rate and Review Promotion for the chance to win another present for under your tree.
And for all you food photographers out there…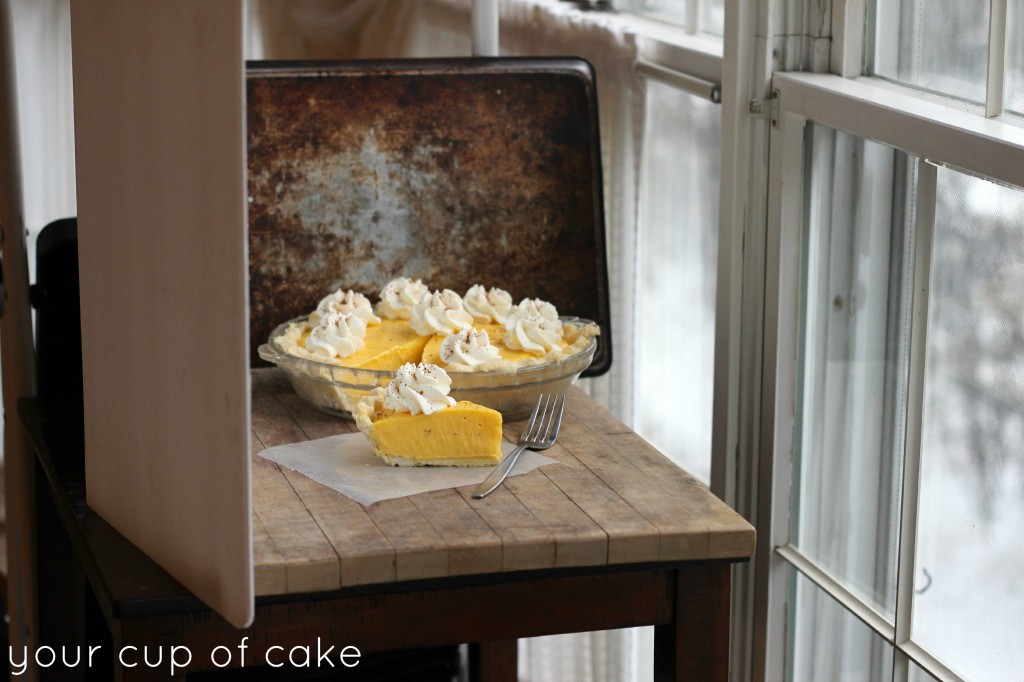 #Crisco #PerfectPies