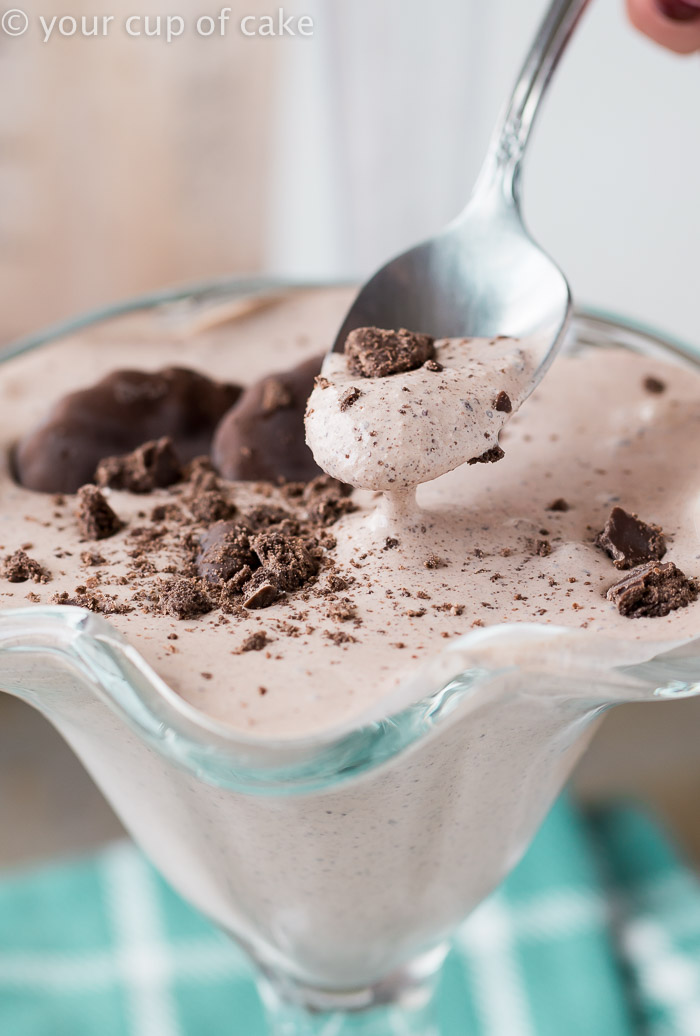 I love a Wendy's Frosty! But what if Wendy was a Girl Scout? Well, she would definitely be making (and loving) this Thin Mint Frosty!
A lot of DIY Frosty recipes use an ice cream maker… but who has time for that? We want our Frosty now! So with a little Blendtec magic I whipped this delicious cold treat up in just a few seconds.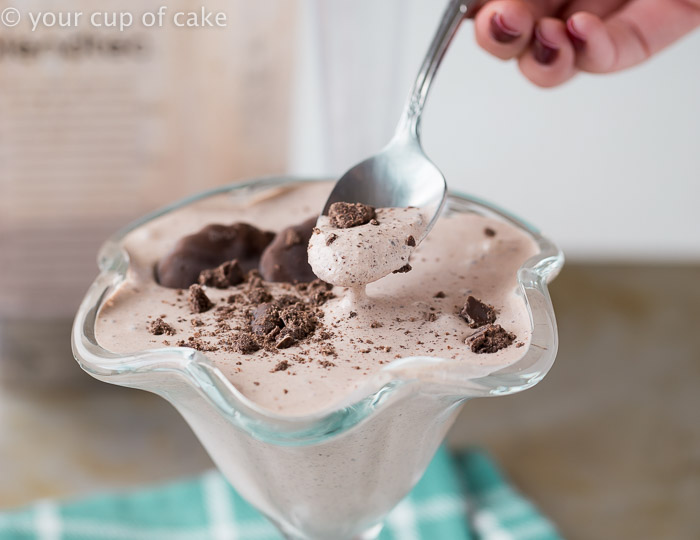 I can't even tell you how obsessed I am with my Blendtec. It turns ice into snow. I spend all summer making homemade slushies! And my green smoothies actually tasty good 🙂
You'll notice that I have chocolate milk ice cubes, you don't have to do that. Put in as many Thin Mints as you want (I actually cheated and used the Keebler knock-offs)! You can even add a little peppermint extract to really punch up the minty taste.

I was at the Miami airport for an 8 hour layover in January. What kept me company? Netflix and a Frosty. It was pure bliss while I people-watched my way into the evening until my flight boarded.
I was on a crazy trip with 60 people I didn't know. There was an insane flight deal to the Virgin Islands and I thought… "Why not? Be adventurous Lizzy!" The resort we were at was in the middle of nowhere and the restaurants at the resort listed insane prices online. $18 for eggs? No thank you. So I packed bagels, mandarine oranges, granola bars and bananas. Five days later when I passed that Wendy's in the airport… I was a goner. Cool, chocolatey goodness. Yes please.
Ps: I still haven't been able to eat another bagel since. I overdid it. But hey, I saved a ton of money!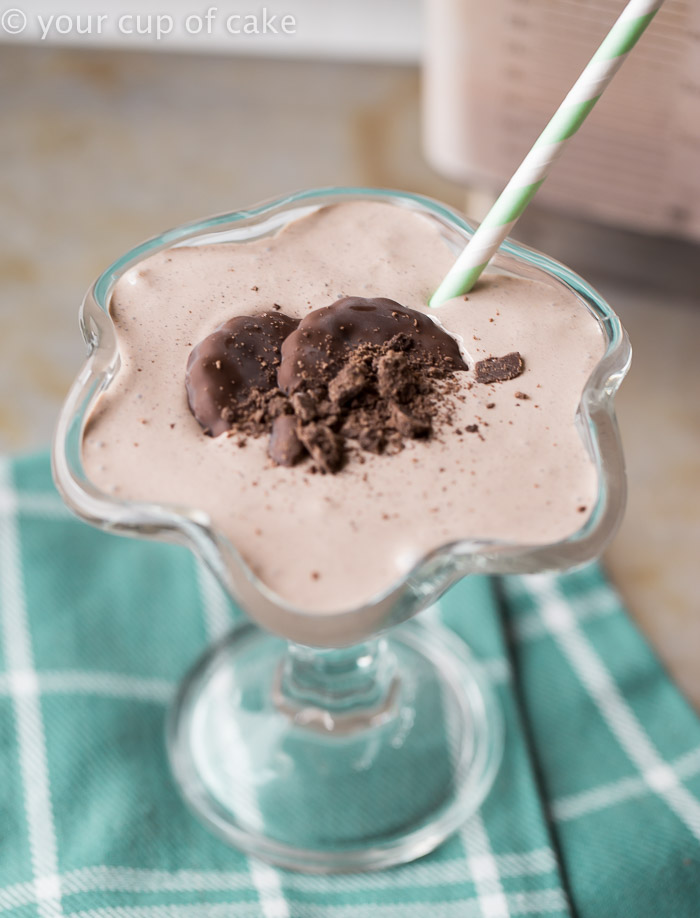 I was about ready to chug this it was so amazing! I kept sneaking little tastes and had to refill the cute glass between shots!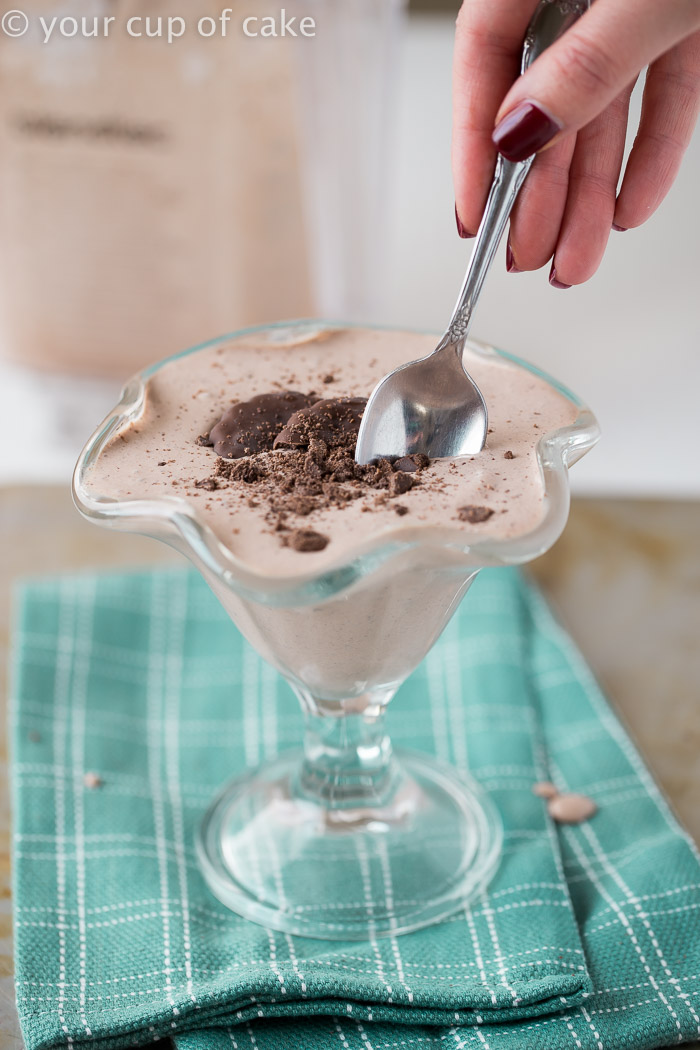 Blendtec lovin'…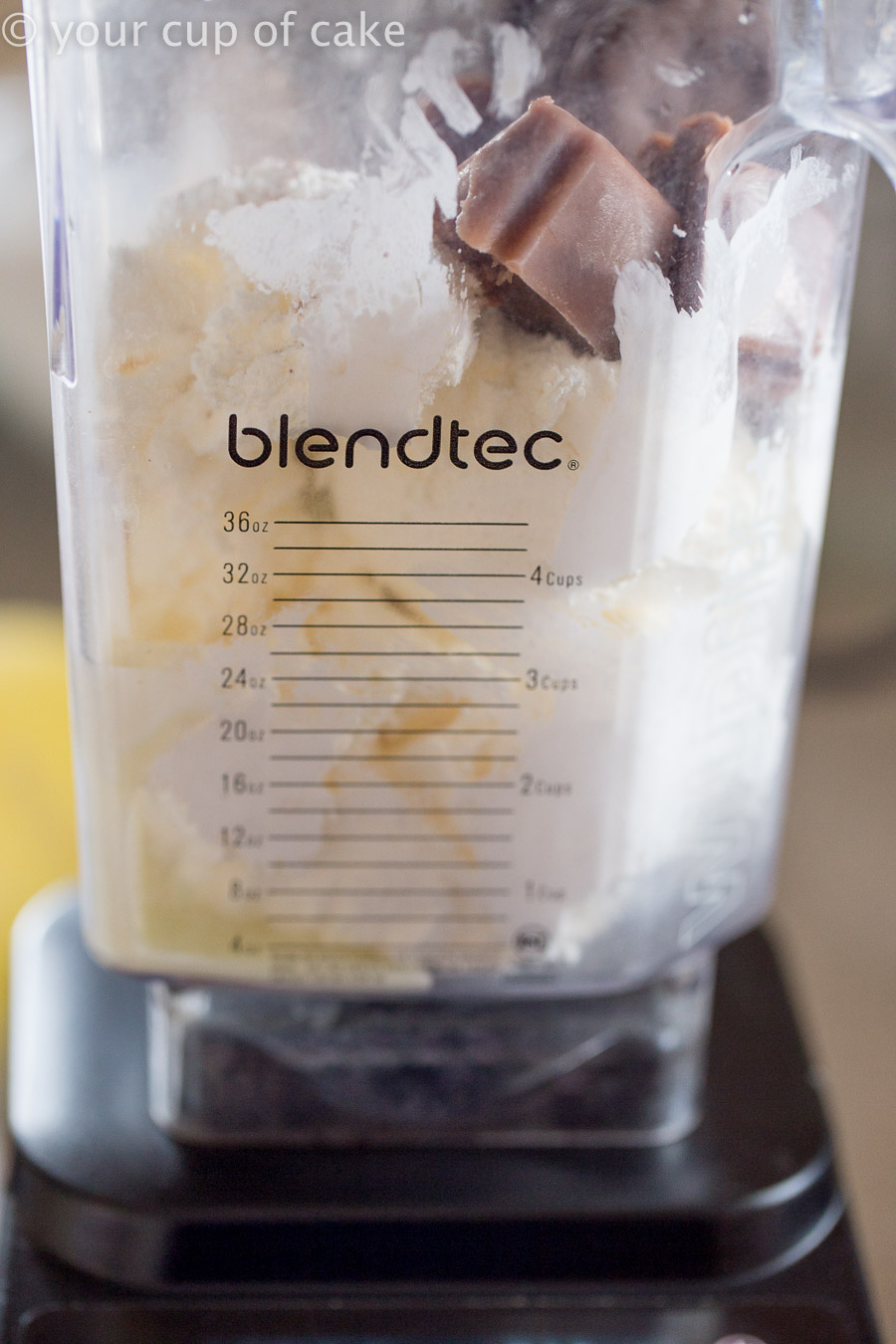 Here's to Wendy being a Girl Scout and earning a badge for this treat!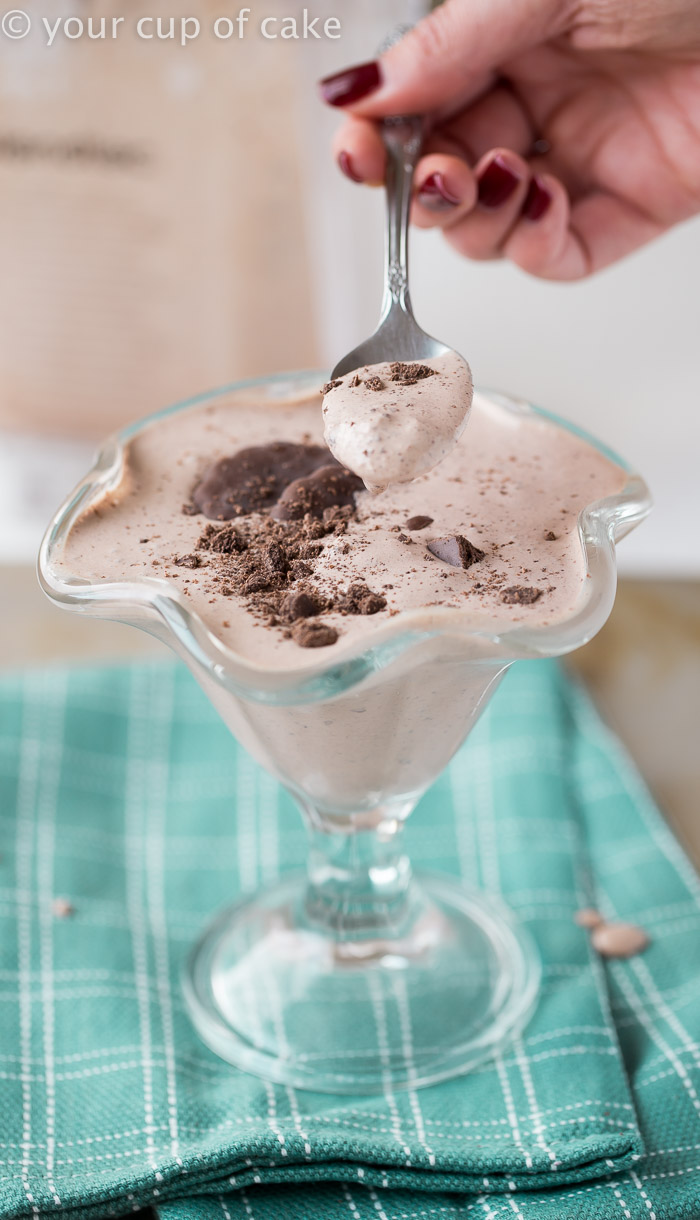 Love Thin Mints?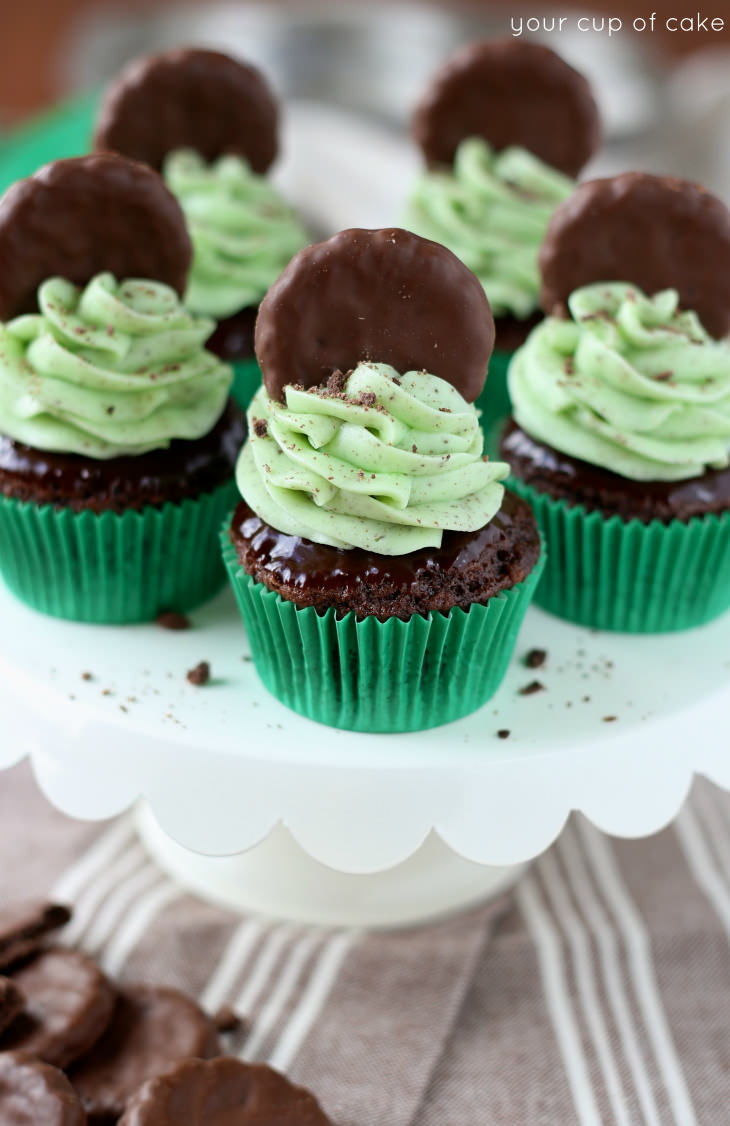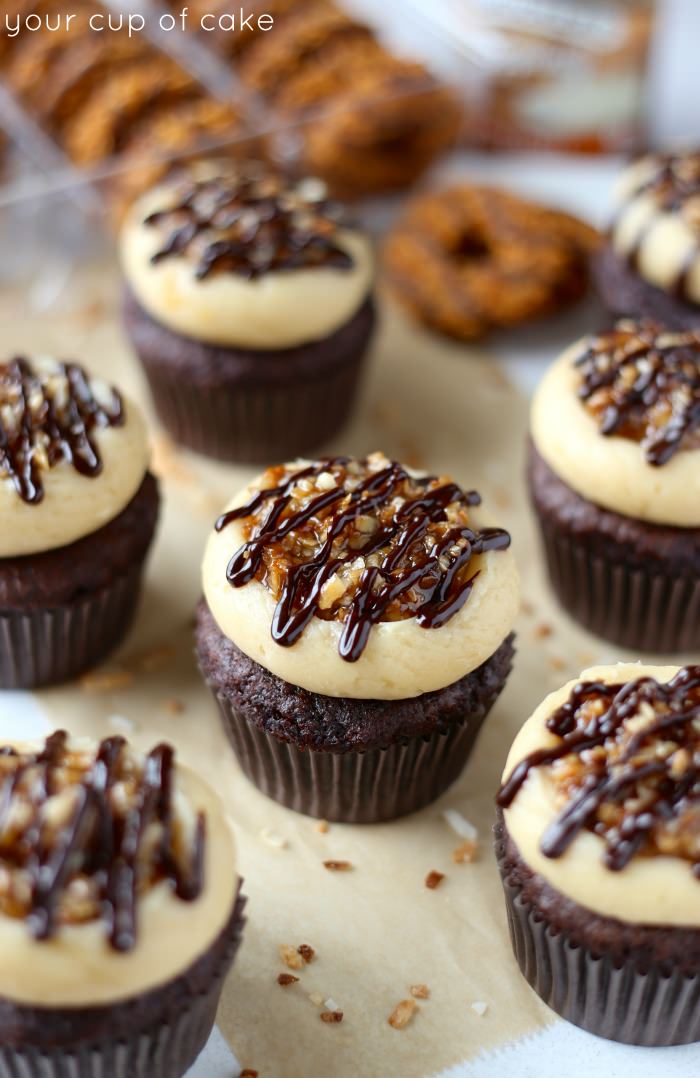 Thin Mint Frosty
Servings
2
large glasses or 4 small
Ingredients
12

oz.

tub Cool Whip

1/4

C.

sweetened condensed milk

2

Tbs.

unsweetened cocoa powder

1

C.

chocolate milk

I froze mine as ice cubes

8-10

Thin Mints

or more if desired

1/2

tsp.

peppermint extract

optional
Instructions
1. Place all ingredients in your blendtec (I like using the blendtec as opposed to other blenders because I NEVER have any lumps when it's done mixing).

2. Press the smoothie or frozen treat button and you're done!

3. Top with crushed Thin Mints, and if you're feeling really crazy you can top with whipped cream and green sprinkles!

NOTE: You can place the Frosty in the freezer to thicken or until ready to serve!