Rich and decadent chocolate frosting that isn't too sweet. This Whipped Chocolate Ganache Frosting will be your new favorite thing to spread on all your cakes.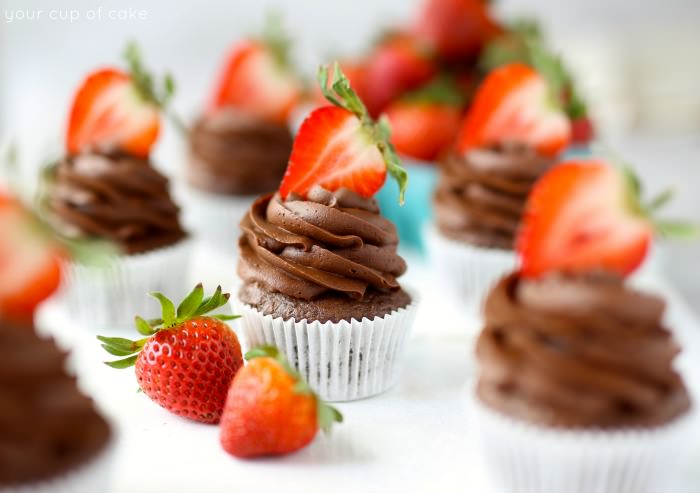 If you don't know, ganache (guh-nosh) is traditionally cream and chocolate. I usually use it when it's warm to dip my cupcakes in before I frost them, but you can also let it cool and then whip it up to create an incredible frosting. Think of it like a thick chocolate whipped cream.
Drooling yet?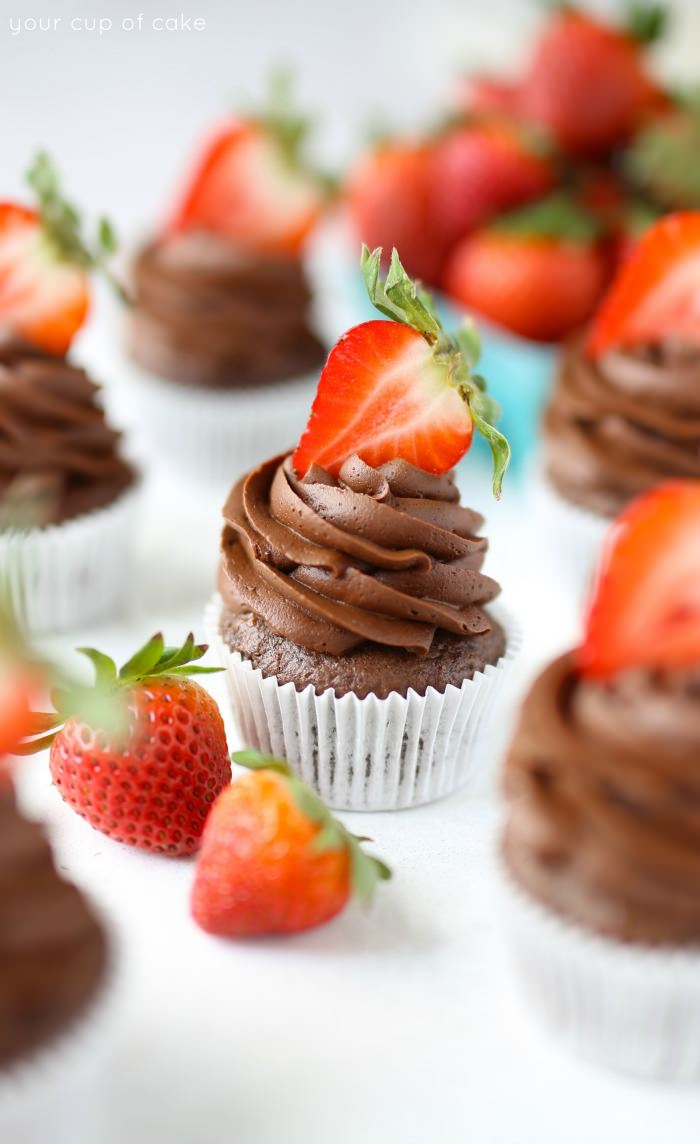 So… I don't have a double boiler. I sort of take pride in not having one yet, so I just "make" one using a bowl and a pot of boiling water. But you can totally do this in the microwave! Just make sure the bowl you use is okay for the microwave and won't get scorching hot, you don' want to burn the chocolate! If you're nervous, you can just heat the cream over the stove (no double boiler needed) and once it starts to bubble just a little, pour it over the chocolate chips and stir!
You'll know your chocolate ganache is cooled enough when you can scoop out some and it keeps it's shape. See how you can see the indent in the bowl where I spooned some out? It's ready!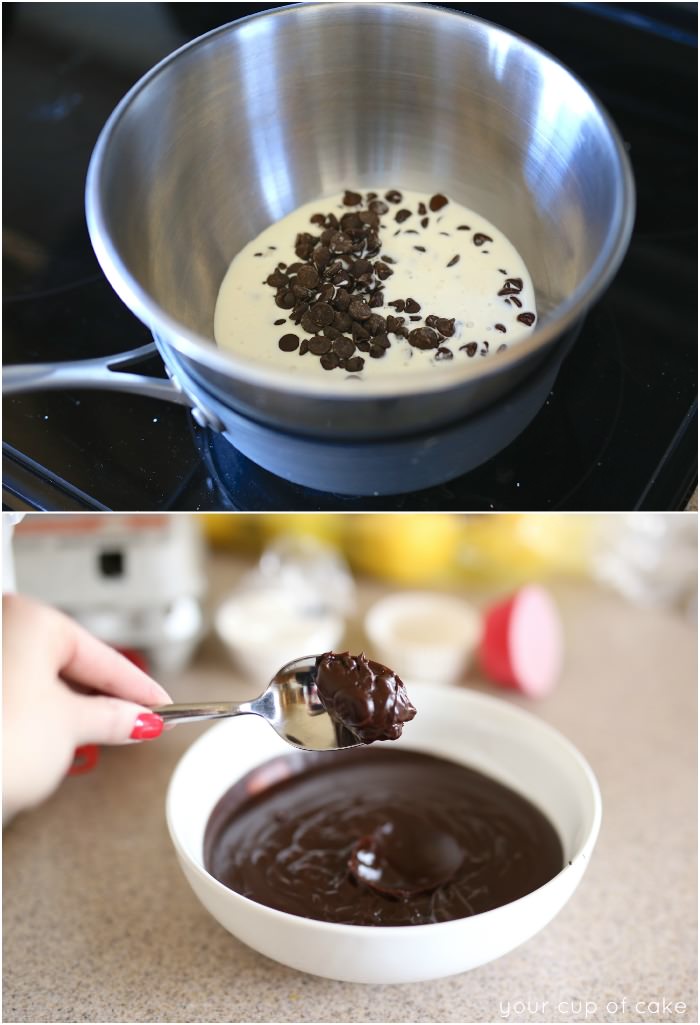 If you hate really sweet frostings, this is the way to go. Well, this or my Cloud Frosting if you're not a fan of really sweet or chocolate. Plus, you can't really mess this up! If you have a stand mixer it's so easy! All you do is melt and whip.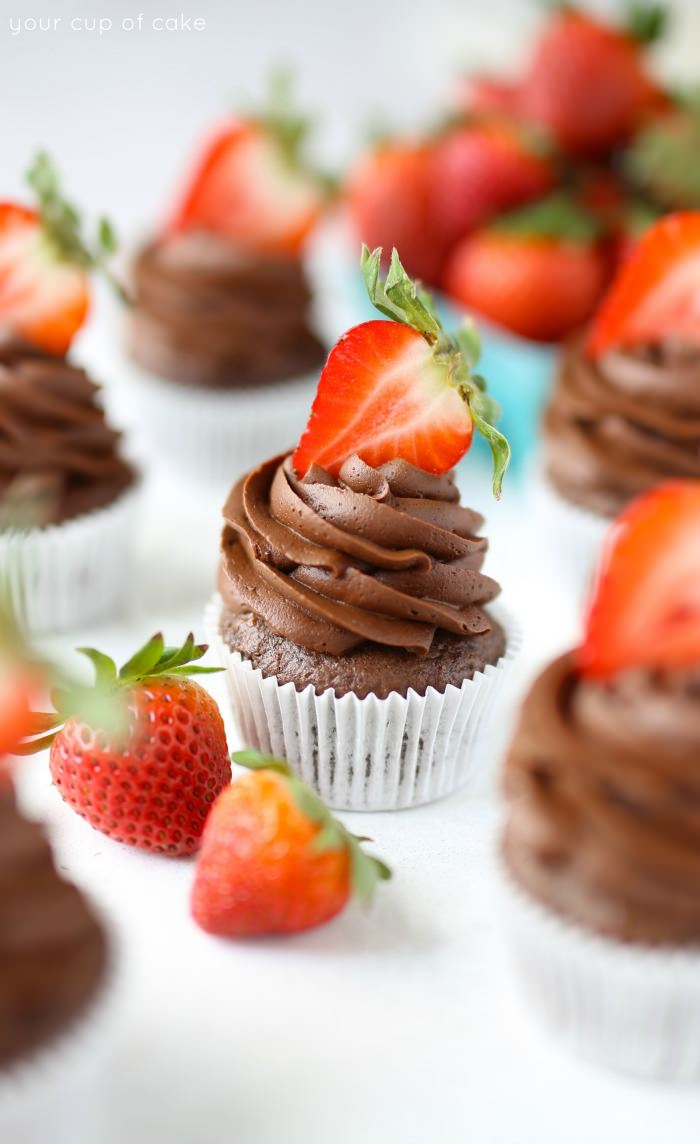 Sometimes I make cupcake and they're so pretty I just can't stop taking photos. This was one of those times.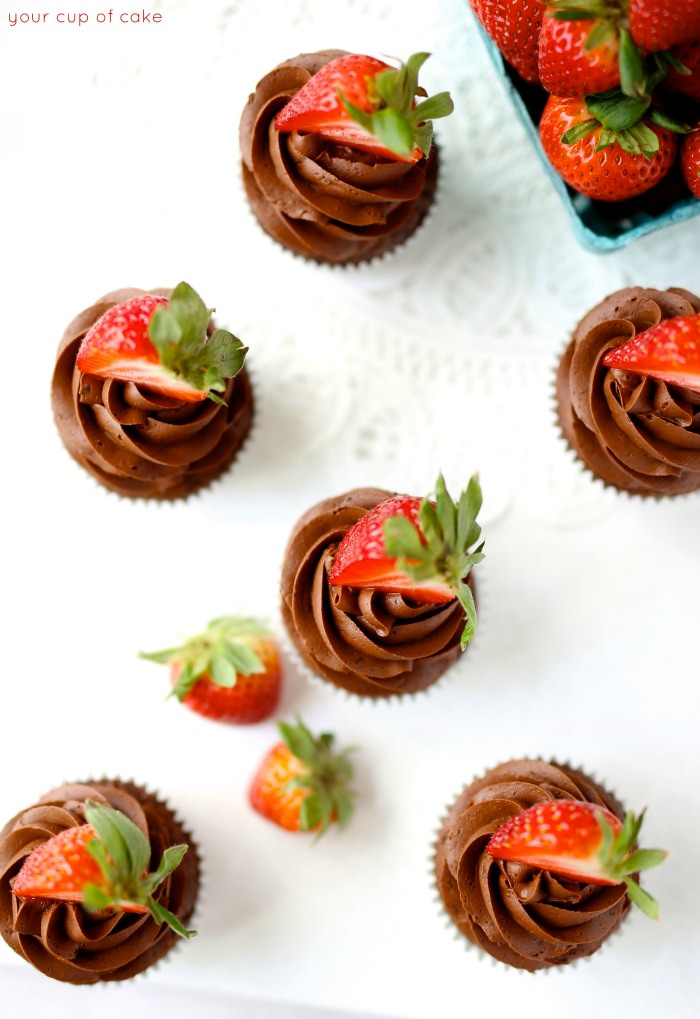 You guys, I went to Costco and got these gorgeous strawberries and I haven't been able to stop eating them…and taking photos of them. Fresh fruit really takes cupcakes to the next level.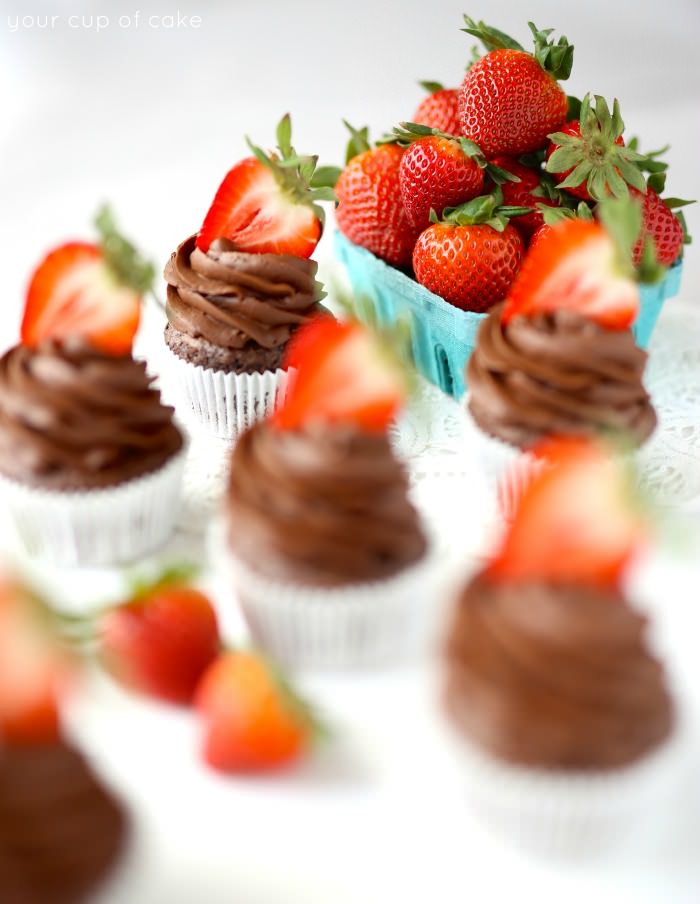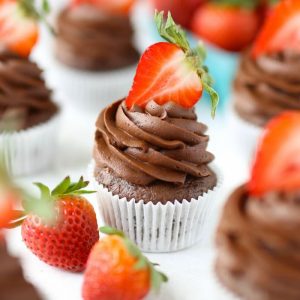 Whipped Chocolate Ganache Frosting
Ingredients
2

C.

chocolate chips

1

C.

heavy whipping cream

2

tsp.

vanilla extract

1/2

C.

powdered sugar

optional
Instructions
1. In a double boiler (or in the microwave using a microwave-proof bowl) meal chocolate chips and whipping cream together and stir until smooth.

2. Place into a bowl and let cool in the fridge for 1 hour or until you can spoon some out and it keeps it's form. (see photo)

3. Place in your stand mixer, add vanilla extract and using the whisk attachment, whip until stiff. It should take 4-5 minutes. Taste. If you want it a little sweeter, (because it is quite rich) you may want to add a little powdered sugar.

4. Pipe onto cooled cupcakes and top with fresh fruit to really impress.