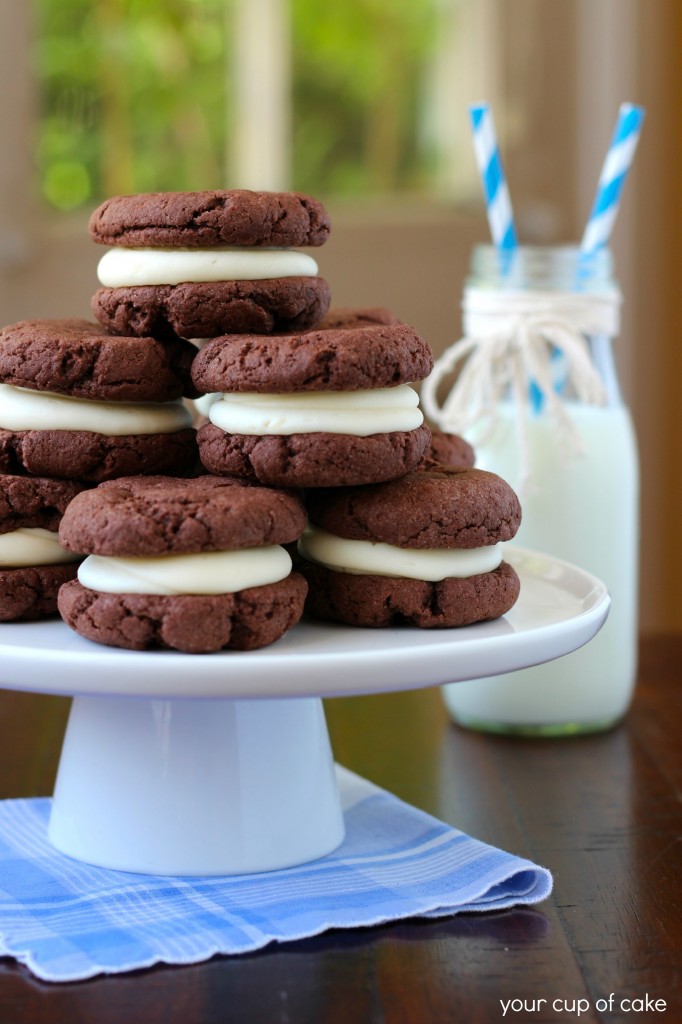 (Updated photo from my March 2014 cookbook, see how I took the photos in my Photography Lesson #2 post) 
         I will try desserts that I have at parties, and think to myself "I can make this better."  Is that bad?  Maybe.  Or maybe it's just a sign of an obsessive baker. 
         The first time I had these, they were good.  But the cookies were ov
er baked and the filling had way too much sugar.  Now, they are fabulous. 
         This recipe is so easy and always gets rave reviews.  I once had a friend ask for a cake-sized Oreo as her birthday cake.  I always love a challenge.
         If you love Oreos, you will think these are the Oreos from heaven. 
         If you want to make the cookie look a little classier, you can just top a single cookie with the filling, and place a raspberry or slice of strawberry on top.  [end-story]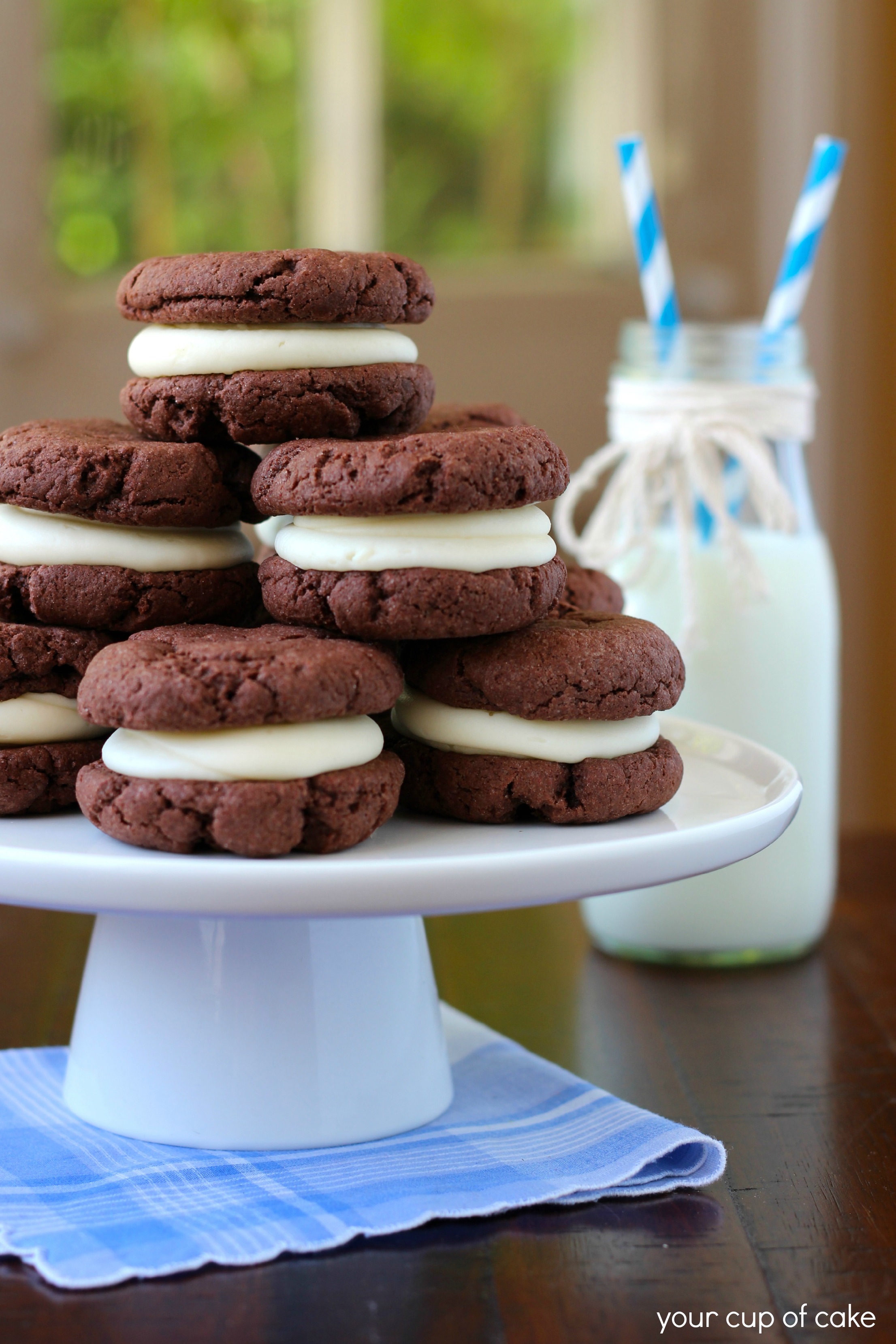 Ingredients
Cookies:
1 box Devil's Food Cake Mix, I prefer Pillsbury
2 eggs
1/3 cup oil
Filling:
4 ounces cream cheese, softened
1/4 cup butter, softened
1 1/2 - 2 cups powdered sugar
1/2 teaspoon vanilla extract
Directions
1. Preheat oven to 350 degrees.
2. Mix Devil's Food Cake mix, eggs and oil in a bowl, the dough will be thick.
3. Line cookie sheets with parchment paper and make dough balls smaller than the size of golf balls.
4. Place dough balls on cookie sheets, about 12 per sheet and pat down to make disks with fingers.
5. Bake for 7-10 minutes.
6. Let cool on cookie sheets for 3 minutes and then move to cooling racks.
7. !Filling: Beat cream cheese and butter for 3 minutes. Add powdered sugar and vanilla extract. Thicken with more powdered sugar if needed.
8. Frost the bottoms of half the cookies (once cooled) and sandwich them!
Place cookies in a tupperware and chill for at least an hour. Serve these treats chilled, they are MUCH better that way. And don't eat all of them yourself! 🙂
Copyright © YourCupofCake