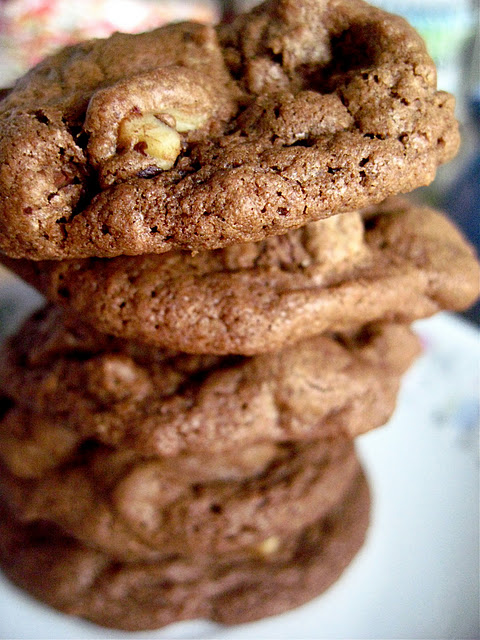 Cupcakes are fun and have their place in my life, but after a long day of classes, sometimes I just want to sit down with a few cookies and a big glass of milk.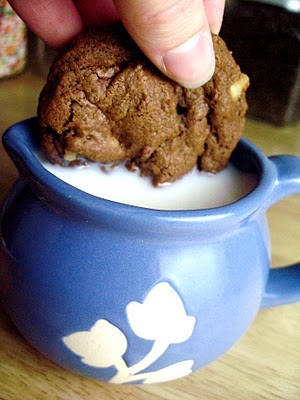 2 cups semisweet chocolate chips
1.
Preheat oven to 350 degrees and line cookie sheets with parchment paper if you have it.
2.
Beat butter until light and fluffy. Add sugar and let beat for 3 minutes.
3.
Add eggs and vanilla and beat.
4.
In a separate bowl, sift flour, cocoa powder, baking soda, salt and cinnamon together.
5.
Slowly add dry ingredients to wet and mix only until incorporated.
6.
Stir in chocolate chips and walnuts.
7.
Make tablespoon-sized dough balls and place on cookies sheets (un-greased or with parchment paper). Bake for 7-10 minutes.
8.
Immediately remove from cookies sheets using a spatula and place on a cooling rack. They should be very soft and gooey when you take them off. Let cool for 10 minutes and serve warm or store in an airtight container.