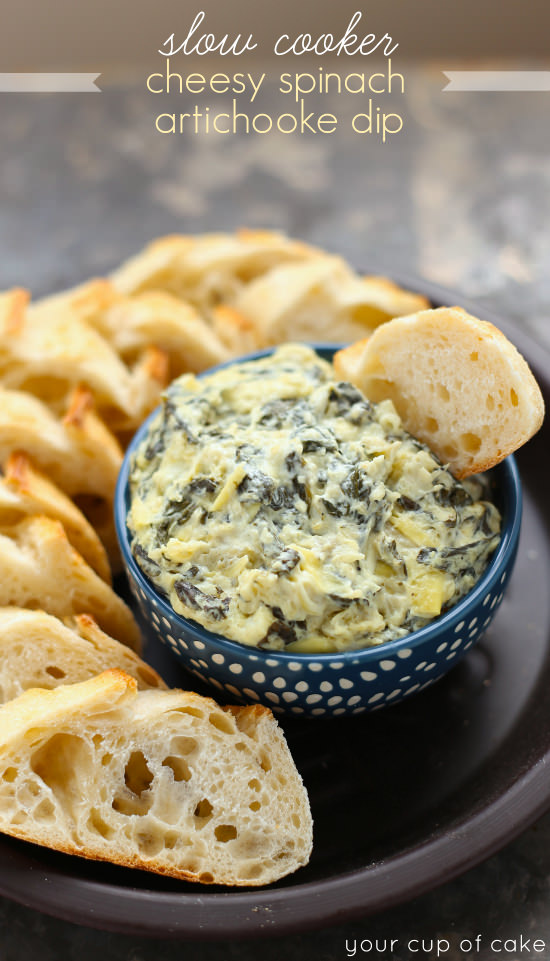 The perfect slow Crock Pot dip! Slow Cooker Cheesy Spinach Artichoke Dip that's so easy you'll be making it every game day.  But really, this stuff is incredible and you won't be able to help yourself!  I got the recipe from Creme de la Crumb and when I saw it I knew I had to make it, but I also knew I'd eat the entire bowl so I tried to resist.  But I finally broke down and made it. And wow was I impressed.  And I did eat most of it myself.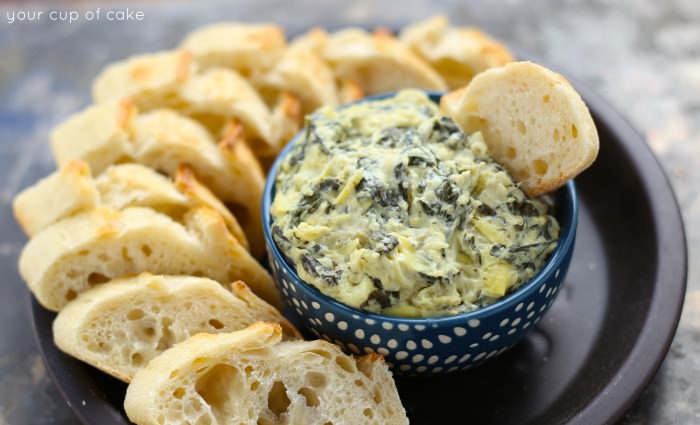 Now, I'm told this is a popular appetizer at restaurants, but for some reason my family never got drinks (besides water) or appetizers when we went out.  I'm still a little shocked when I'm out with friends and they order a soda, in my mind I'm still 10 and screaming "Who does that?!?"  Well turns out everyone but my family.
So the only time I ever ate this dip was from the deli or at friends' houses.  But that's for the better, because I can't stop eating it.  It's a tad embarrassing that I can't stay away from the bowl.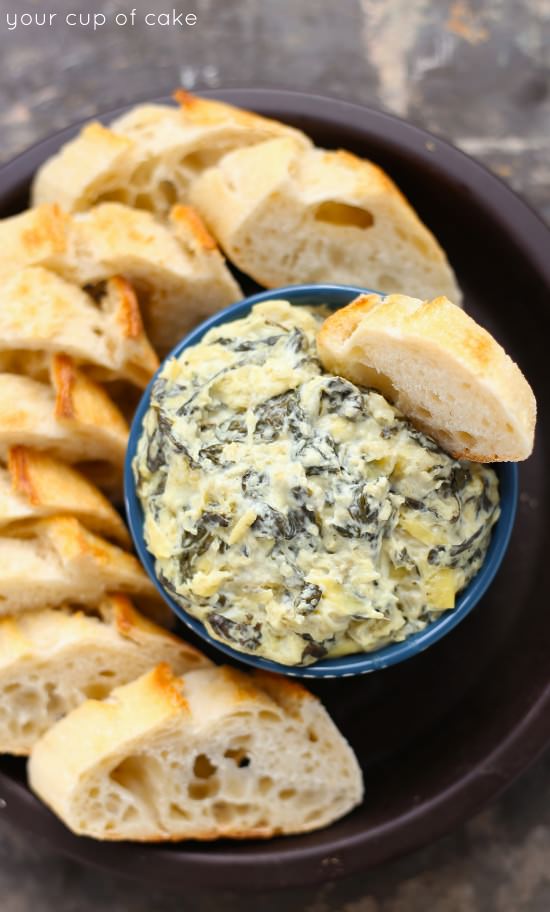 Yeah, it's really that easy! Just pop it all in the Crock Pot and go! I let my cheese start to get melty and then gave it a good stir to keep the spinach from sticking to the side of the pot.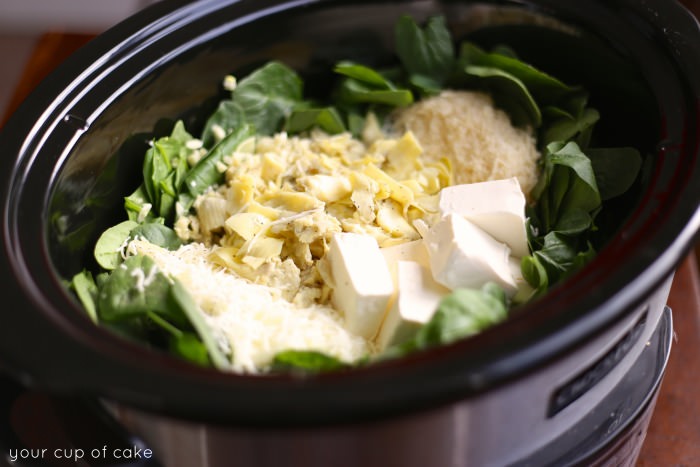 Slow Cooker Cheesy Spinach Artichoke Dip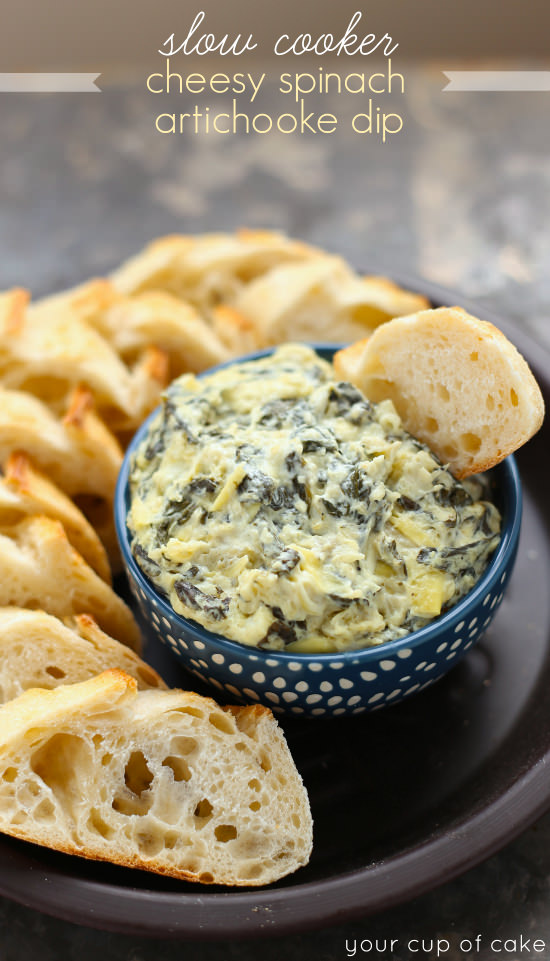 Ingredients
8 oz cream cheese
1 C. shredded mozzarella cheese
2 tsp. minced garlic
⅓ C. shredded parmesan cheese
1 14-oz. can artichoke hearts, finely chopped
10 oz. baby spinach, stems removed
pepper to taste
Bread or vegetables to dip
Directions
1. Put mozzarella, garlic, parmesan, artichoke hearts, spinach and salt in slow cooker, cover and cook on low for 3-4 hours or high for 2 hours. (I let mine heat up a bit and then gave it a good stir.)
2. Remove from heat, stir again and serve warm!
Copyright © YourCupofCake
Love slow cooker meals?  Try my favorite soup… Crock Pot Chicken Enchilada Soup!