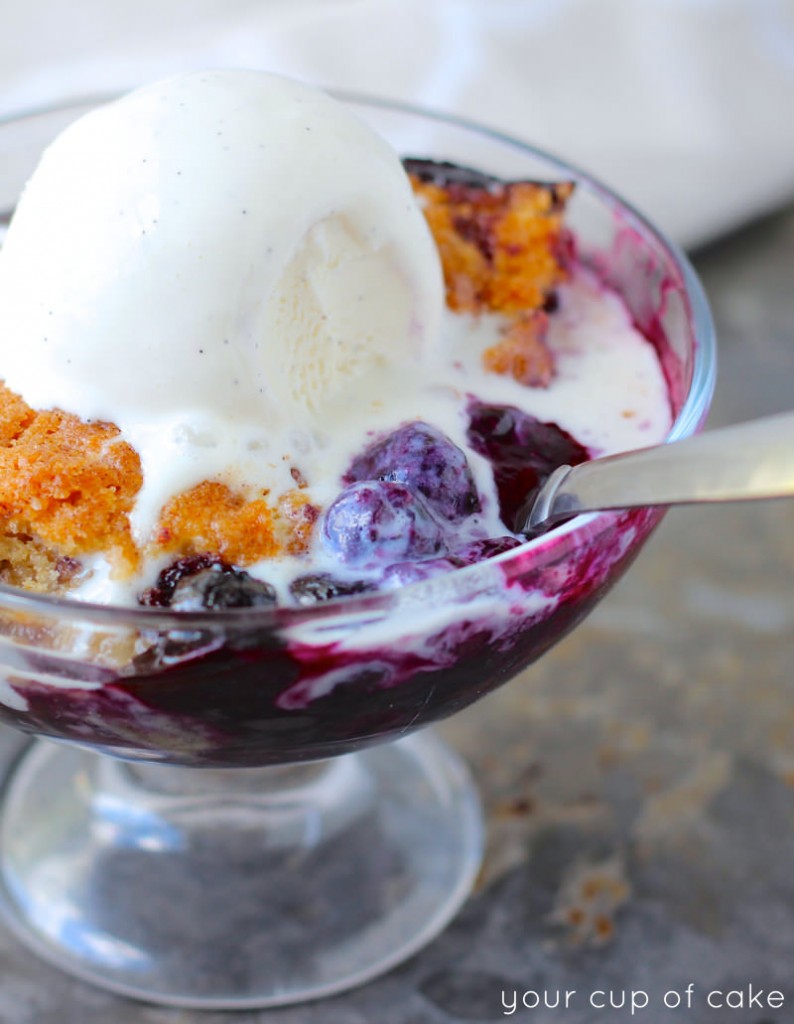 Not much beats hot blueberry cobbler with some vanilla bean ice cream. Well, maybe eating it while watching football with a big cozy blanket 🙂
Cobbler really is a fabulous dessert for the fall, it's still easy and delicious and isn't high maintenance at all! Plus, you can switch out the fruit to mix things up. Feel free to use peaches or apples in the recipe, play with the spices or even add oats to the topping!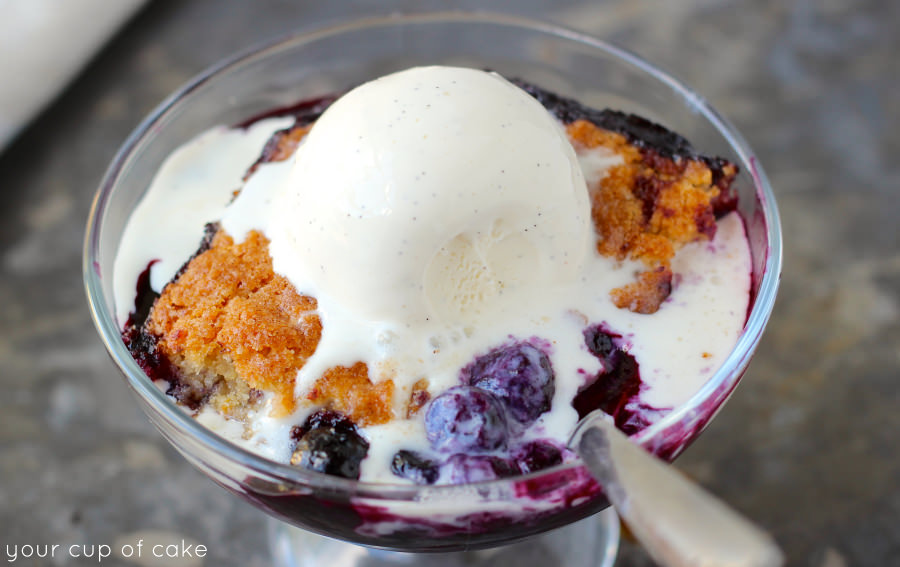 The Story:
I have a bizarre connection with food.
Certain dishes and flavors remind me of people, places, emotions and times in my life. Some I look forward to eating and others I now avoid like the plague. Burgers takes me back to my childhood, thai food reminds me of a dinner in Boston, the crunch of Gold Fish stresses me out because that's all I could manage to have for lunch on crazy college days. Cobbler–no matter how much sugar I add– is now bittersweet.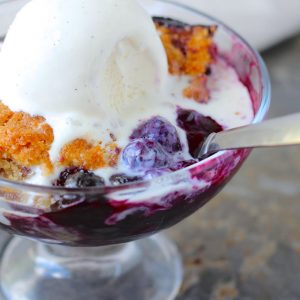 Blueberry Cobbler
Ingredients
4-5

C.

blueberries

fresh or frozen (I used 2 small frozen packages)

1/4

cup

granulated sugar

1/4

cup

brown sugar

3

teaspoon

fresh lemon juice

zest of 1 lemon

2

teaspoons

cornstarch

Topping:

2

cups

all-purpose flour

1/2

cup

white sugar

1/4

cup

brown sugar

2

teaspoon

baking powder

1

teaspoon

salt

1/2

teaspoon.

cinnamon

3/4

cup

unsalted butter

chilled and cut into small pieces

1/2

cup

water

boiling
Instructions
1. Preheat oven to 425 degrees and grease a small casserole dish. (Not a 9X13, something smaller, like a 2 qt. pan)

2. Combine blueberries, sugars, lemon juice, lemon zest and cornstarch.

3. Pour into pan and bake for 10 minutes.

4. While baking the blueberries, in a large bowl combine flour, sugars, baking soda, salt and cinnamon. Add butter and use a pastry cutter to combine until mixture resembles coarse meal. Add water and stir until combined.

5. Cover blueberries with topping and sprinkle cinnamon-sugar over the top if desired.

6. Bake for about 30 minutes or until topping is done.

7. Serve warm with vanilla ice cream.
It really was delicious.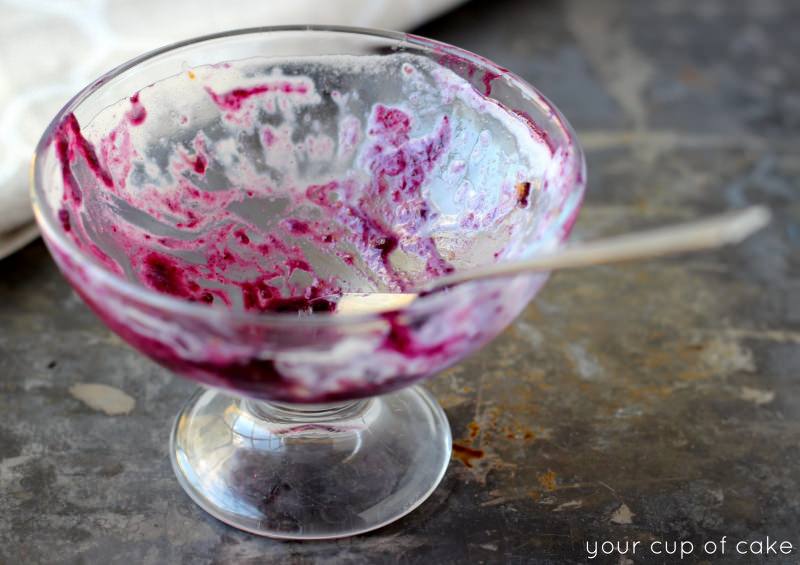 Check out my "The Easiest Cobbler you'll ever Make" using a CAKE MIX! So insanely easy!