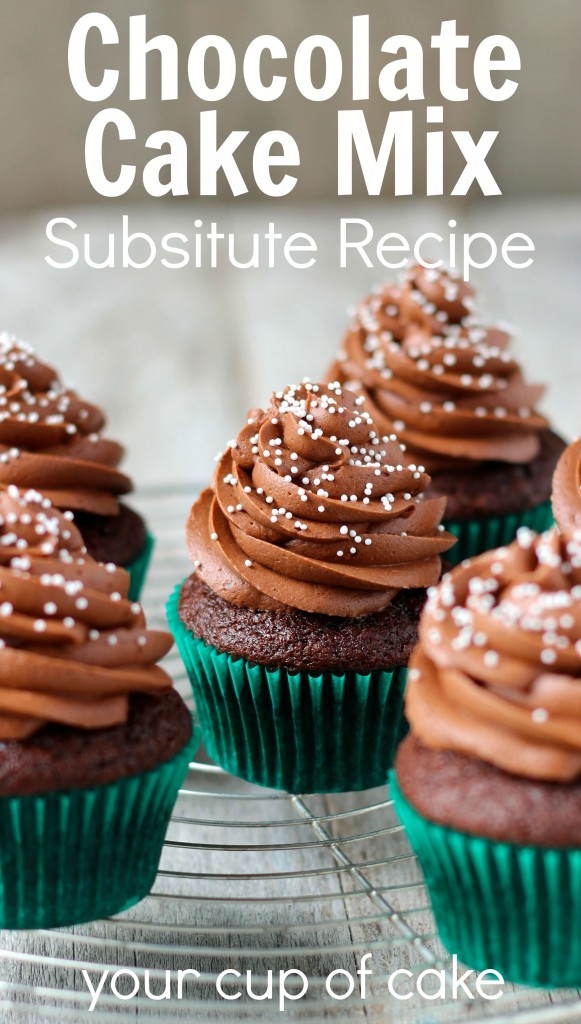 The Story:
When I first started this blog in 2011, I didn't have a defined goal or idea of what I wanted to do with it. At first, it was just for me. A place to put my recipes and organize everything I made. But now, it's not for me anymore. It's for you. I want to make it possible for every person to learn how to bake something delicious and beautiful. Baking doesn't have to be going to pastry school, using fancy language and take hours to do. It can be simple, inexpensive, and not overwhelming. That's why most of my recipes use cake mixes. In 5 minutes, your cupcakes can be in the oven! I love that! But I also know that a lot of people have been asking for cake mix substitutes. I posted my White Cake Mix Substitute a while back, and here is the chocolate version that can be used in place of any recipe calling for chocolate or Devil's Food cake mix.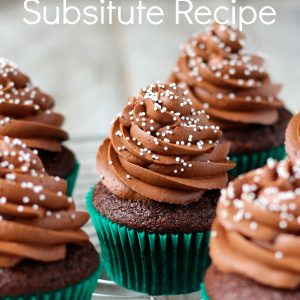 Chocolate Cake Mix Substitute
Ingredients
2

C.

flour

1 3/4

C.

sugar

3/4

C.

cocoa

unsweetened

2

tsp.

baking powder

1

tsp.

baking soda

1/2

tsp.

salt

5

Tbsp.

shortening
Instructions
1. Combine all ingredients using a food processor (the blades cut up the shortening and help to blend it in).

2. Store and plastic bags or jars until ready to use. (I had to pack it into my jar to make it all fit.)

3. Use in place of any cake mix recipe!