If you love the Iced Lemon Loaf from Starbucks you'll love this quick bread recipe even more! Copycat Starbucks Lemon Loaf is exactly what you need!

Copycat Starbucks Lemon Loaf
I'm not a coffee drinker but I can never resist the baked goods at Starbucks! Their pumpkin and lemon loafs are just so incredible! And when my flight is delayed and I'm stuck at the airport waiting, a thick slice of lemon loaf from Starbucks just seems to make everything okay again. But if you know me at all, you know I hate spending too much money, so I can't justify the splurge of $3 for a slice of bread unless I'm stuck at the airport, so I needed to make my own Copycat Starbucks Lemon Loaf recipe! And here it is! I hope you enjoy it as much as I do!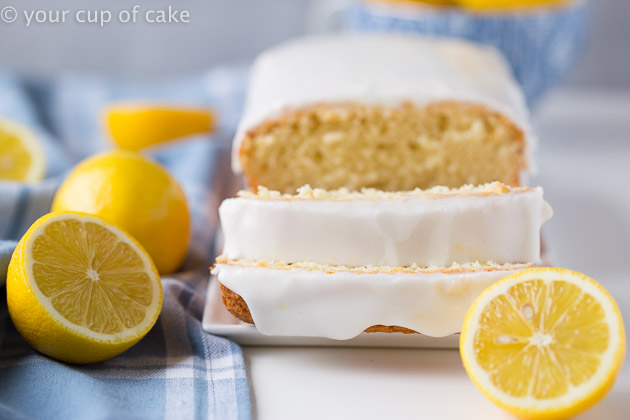 Better than Starbucks Iced Lemon Bread
What makes the Starbucks lemon loaf so good? The strong lemon flavor and the dense bread! As with making any quick bread, a big secret is to not over mix the batter! If you over mix it, it will become tough and not as soft when you bite into it. Some copycat recipes call for lemon extract or lemon oil, but most people don't have that on hand, so I use fresh lemon juice and lemon zest to get a big punch of lemon flavor into this bread. The lemon icing also provides a huge hit of lemon zing to this bread which I love!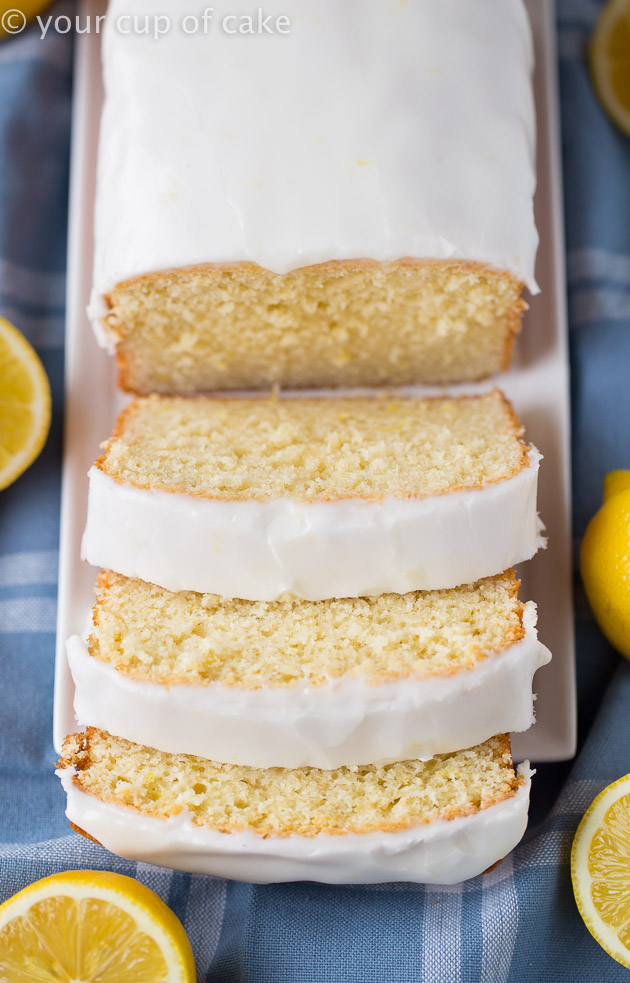 The Best Lemon Loaf Recipe
This Copycat Starbucks Lemon Loaf recipe really is the best lemon loaf around! And what's fun is you can add poppy seeds to the batter to mix things up or even make an almond glaze for the top! A killer lemon loaf recipe is just a great recipe to keep around because you can bring to to so many different occasions.
If you're a big lemon fan like me, you have to try my lemon curd! It is life changing and you'll want to make it every day this summer (and spring and winter and fall).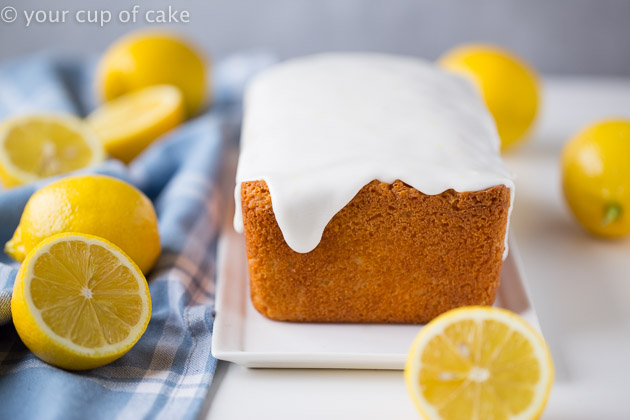 Make sure to let your glaze set before you cut into it! To get really pretty slices, it helps to cut generous pieces. If you're serving it for a party, cut thick slices (like the photo below) and then cut the slices down the middle to create small, thick half slices!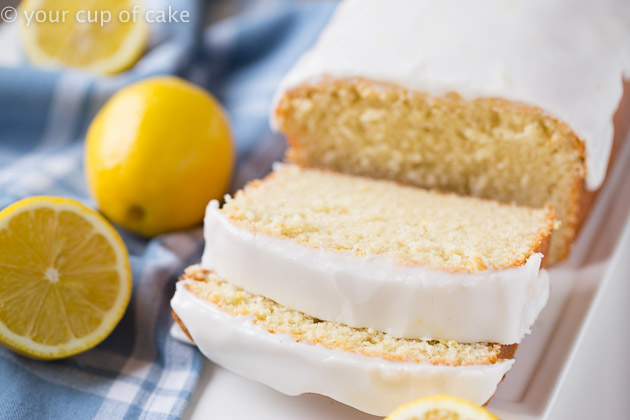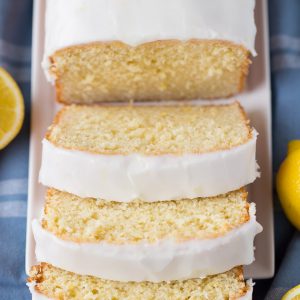 Copycat Starbucks Lemon Loaf
Ingredients
Lemon Loaf
1

cup

sugar

3

large

eggs

1

cup

sour cream

1/2

cup

oil

3

Tbsp.

lemon zest

2

Tbsp.

fresh lemon juice

1 1/2

cup

flour

3

tsp.

baking powder

1/2

tsp.

salt
Lemon Icing
2

cups

powdered sugar

2-3

Tbsp.

fresh lemon juice
Instructions
Preheat oven to 350 degrees and grease a 9X5 inch loaf pan. I like to also line my pan with parchment paper.

In a large bowl whisk together sugar, eggs, sour cream and oil until smooth. Add lemon zest and lemon juice and whisk again.

Add in flour, baking powder and salt and gently stir until combined, there may still be a few lumps but that's okay. Don't over mix.

Pour batter into pan, spread smooth and bake for 50-55 minutes or until an inserted knife comes out clean. If the top seems to be browning too quickly, you can make a foil "tent" over the top of the pan to keep from browning. Let cool.

Lemon Icing: Whisk together powdered sugar and lemon juice. You can adjust the thickness by adding more lemon juice or more powdered sugar depending on how thick of a layer of icing you prefer! Pour over cooled lemon loaf!