This is a sponsored post for HemisFares™ brand that is available exclusively at Kroger family of stores. All opinions are honest and 100% my own.
But first things first… I'm engaged! And here he is!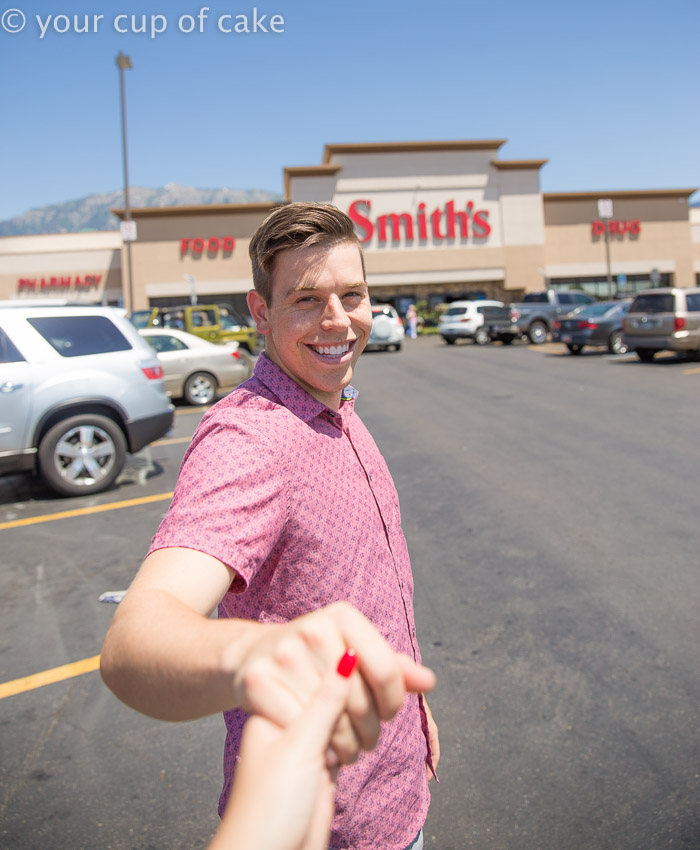 Parker is a stellar cook! The first meal he made me was a pasta and I immediately thought "I have to share this with my readers!" And what better time to share than now? So we went to Smith's just down the road to pick up one of my favorite pastas… the new HemisFares brand! First of all, I love their pasta because there are so many fun shapes like these and you really can taste the quality! There are two things I like to think about when choosing a pasta shape:
How well will the pasta sauce hold onto the noodle? This is a big one. I love getting noodles with grooves in them to really help cling onto all that sauce!
What size is everything else going into your pasta? I knew I wanted to put spinach, tomatoes and other things about the size of quarter into my pasta, so I needed a larger noodle to compliment it!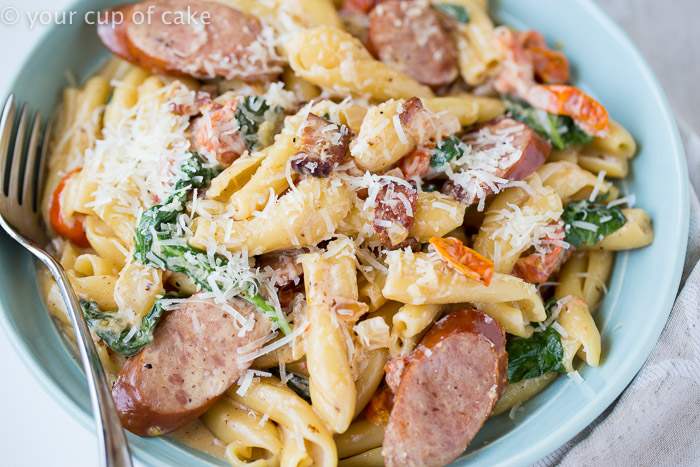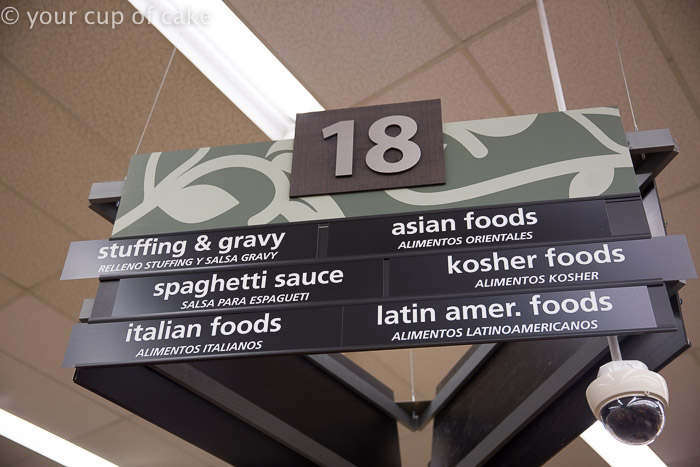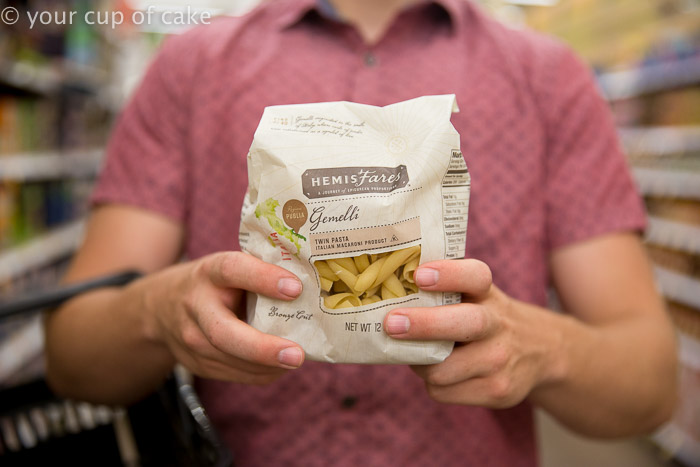 Okay, let's dive right into this dreamy pasta! First of all, this recipe is so great because you can swap ingredients in and out as your family (or tastebuds) need!
Parker loves Kielbasa which is a smoked sausage and it gives the sauce incredible flavor! And it also comes cooked, so that helps to keep this a quick recipe. But if you want to use chicken or shrimp those are great options as well!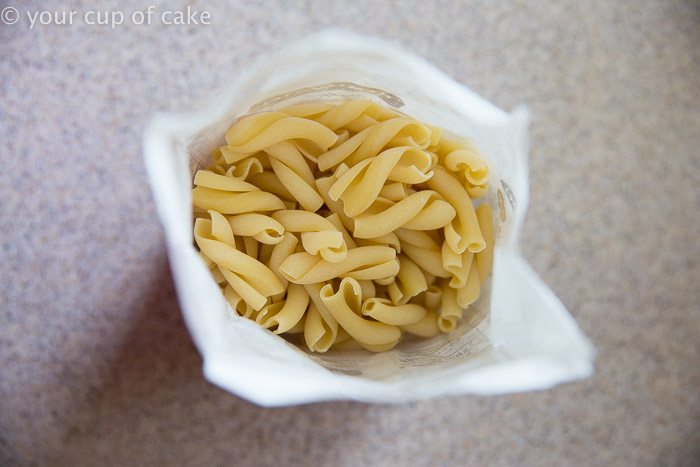 You'll cook your pasta according to the box instructions, each pasta needs a different amount of time! Make sure you only cook them to al dente though, you want them to have a little bite to them still, especially since you'll be cooking them a few minutes longer in the sauce!
I like to have my ingredients all chopped up before I start and luckily Parker was there to do all the cooking for me so I just got to sit back, photograph and taste test along the way!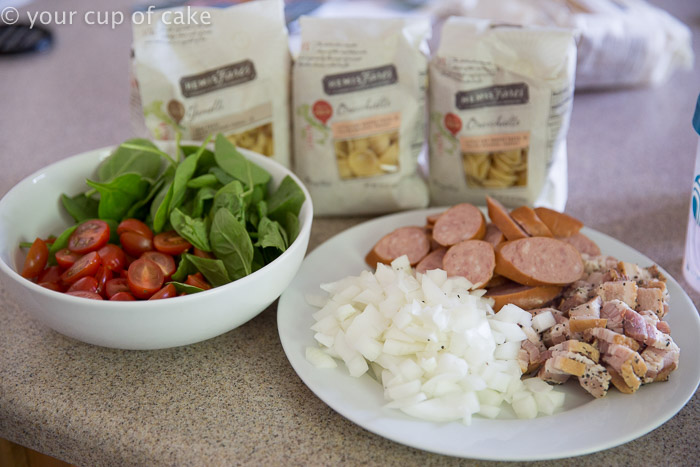 Mmm… bacon makes everything better! The pan sauce starts off with bacon so everything will soak up this bacon goodness!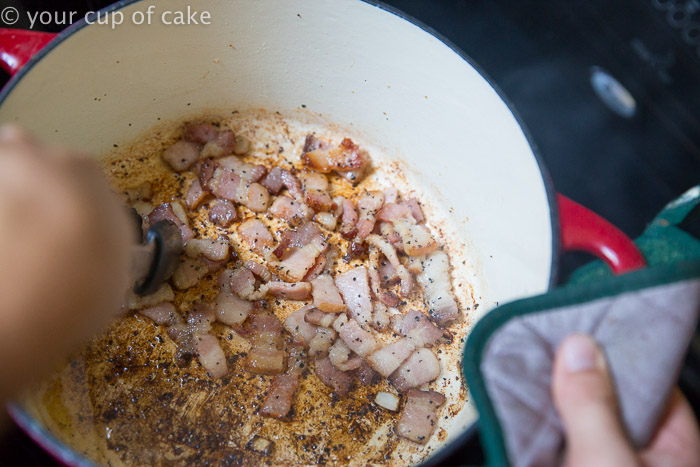 You'll notice I have "pasta water" as an ingredient, this is one of those tricks chefs use to help the sauce stick to the pasta! I always pull out some water just before I drain my cooked pasta and then add it to my sauce! The starchiness of the water helps to bind the noodles and sauce together for a delicious bite.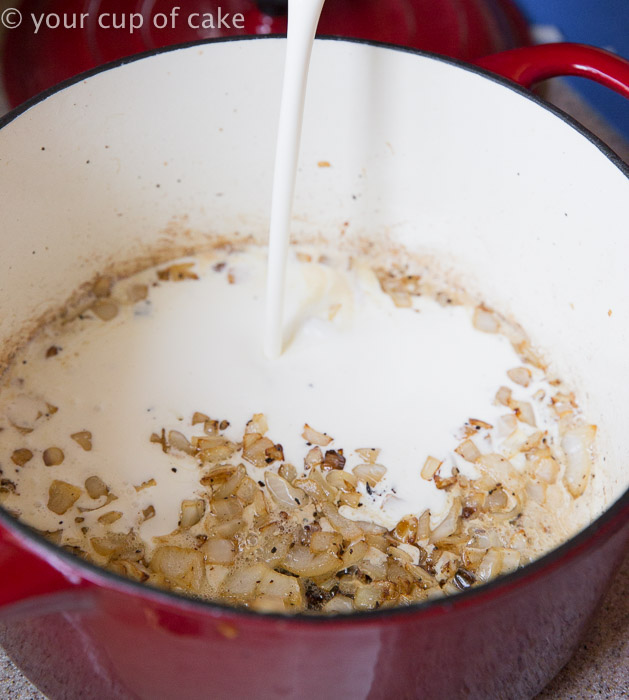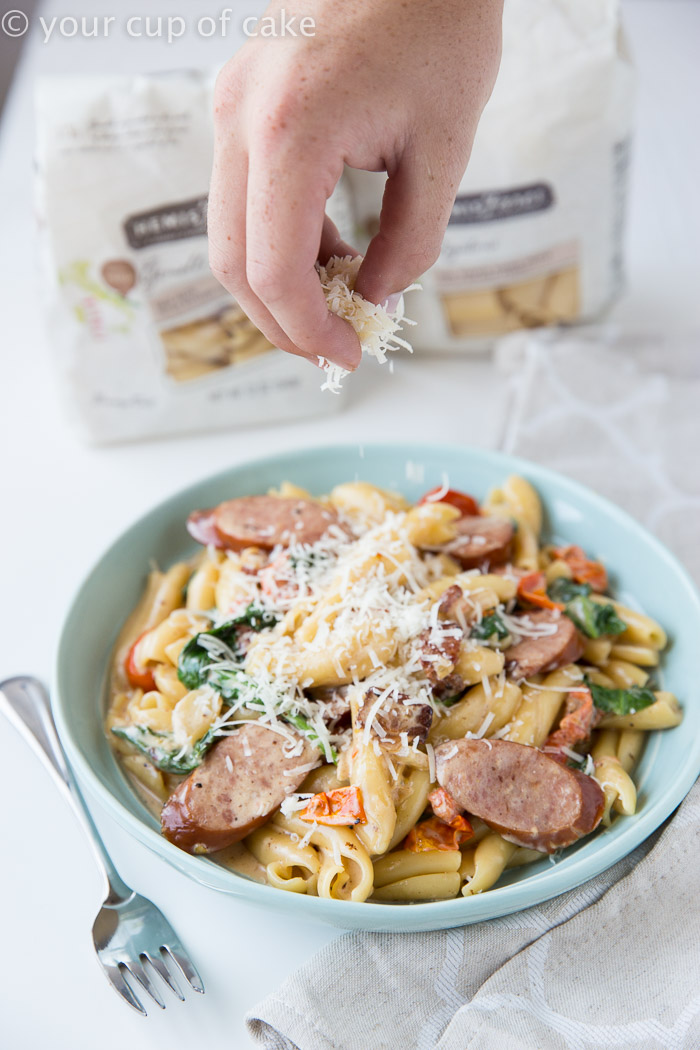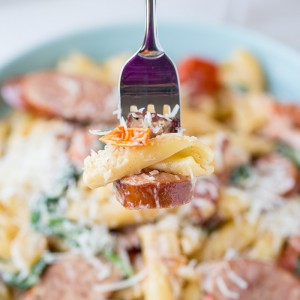 Creamy Date Night Pasta
Ingredients
1

package HemisFares Pasta

I used Gemelli - Find No. 40

3

slices

bacon

thick

½

Kielbasa

sliced (about 7 inches)

1

medium white onion

chopped

½

C.

heavy cream

¼

C.

pasta water

reserved

1

C.

baby tomatoes

halved

1 ½

C.

spinach

⅔

C.

parmesan cheese
Instructions
1. Cook pasta according to box instructions. I usually have the water starting to boil as I chop up all my ingredients and then the noodles are ready to toss in as I start working on my sauce! Make sure you cook the noodles only to al dente! (And pull out ¼ cup of pasta water right before you drain your pasta.)

2. In a large nonstick pan, heat the chopped bacon until it's ½ cooked then add kielbasa and cook until the bacon is beginning to get crispy. Remove from pan set aside.

3. Add onion to the pan with the bacon grease and cook until tender and translucent.

4. Pour in cream to the onions and use a whisk or spatula to incorporate all the tasty goodness from the bottom of the pan into the cream. Cook for 3 minutes over medium heat.

5. Add the bacon and kielbasa back to the pan. Then add pasta water (just pull this from your stock pot with your cooked pasta), tomatoes, spinach and pasta! Stir to combine and then add parmesan cheese. Stir for 2 minutes and then serve warm and add extra cheese on top to garnish!
Parker is all about quality food! He won't eat just anything and he was shocked by how much he loved this HemisFares pasta! He couldn't believe we got it from the grocery store because it tasted like it came straight from some fancy italian restaurant. So it looks like we'll be eating a lot more pasta from now on…
For more information on HemisFares you can check out the website HemisFaresFinds.com or facebook.com/Hemisfares.
That's all for today! There will be plenty more of Parker's recipes to come on the blog! But for now, we're off to plan the rest of our wedding!