Today we're talking failures.
(Let me say right now that I'm not talking about HUGE failures, I'm talking about day-to-day stuff like forgetting to pick up your daughter from volleyball practice, bringing a pie to the cookie bake sale, ripping your pants at a concert, or running out of gas driving your kid to Kindergarten.)
We all fail on a daily basis. I shut my hair in my car door, fail to clean all the dishes, pipe a few messy cupcakes, eat a little too much ice cream…. It happens. We all fail.
Now, here's the point where you would expect me to insert a bunch of famous quotes on failing from Thomas Edison, Michael Jordan or Henry Ford. But I will happily spare you that history lesson.
So this is my question to you: What is it about the idea of failing that puts us all on edge?
I'm a bit of a perfectionist, so if it's not perfect, I don't want to claim it as mine. But over the last year, I've realized a really important thing.
Failing can bring people together, if we let it.
The key word there is IF. We can pout and moan and give up and cover up…or we can laugh, move on or even share our failures. It can bring people together. Think about it. When someone sees me fall on my face in the snow or watches me "push" on the door instead of "pull," we can choose to be embarrassed or we can laugh and that person will laugh with us because I'm sure he's done the exact same thing. It doesn't matter if you two have never met, because now you have that glorious memory together of you making a fool of yourself. If you run out of gas taking your kid to school, you both will remember that day forever but you get to pick to put it in a bad or bright light. Because if you hadn't run out of gas, it would have been just another forgotten day. You sometimes make more memories together failing than being perfect.
So why do we all try so hard to pretend to be perfect? We only post about our accomplishments, we only instagram the beautiful parts of our lives, we only tweet the witty side. If failing brings us all together, why are we so afraid of sharing it?
On this blog, I tend to only post pretty photos, right? It's what people want to see. If I showed them an ugly cupcake they wouldn't want to bake it and I would have to get a real job. Just to mix it up a little, here are a few failures that I hid from you.
Alright, this one might not look that bad but it was really annoying. I wanted to cut this beautiful slice out of this Banana Blueberry Bundt Cake but when it lift up the piece I realized I didn't cut all the way through. So I got two pieces instead. Lame. Well, I ditched the piece, threw in some fruit and took the photo of the full Bundt. Still not the prettiest cuts on the Bundt but I can't get everything perfect. Unfortunately.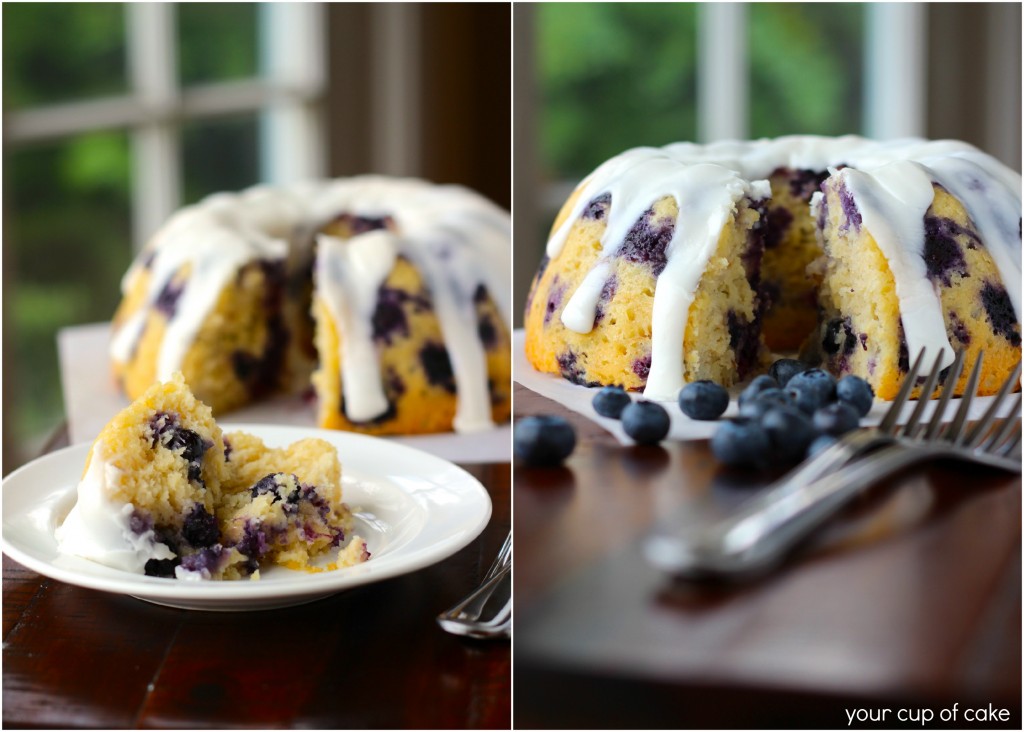 I was so frustrated during this cake I refused to take photos of all the disasters happening I first poured over a chocolate glaze on this Chocolate Bacon Bundt but it was way too thick. I wouldn't stream down the sides, it just sat there on top laughing at me! So I popped it in the oven thinking it would melt the glaze thinner. Nope. It bubbled up instead. I did my best to take off the glaze and then pour more over. But it was still really obvious that something went wrong. So I only really photographed the few good spots of the cake to post.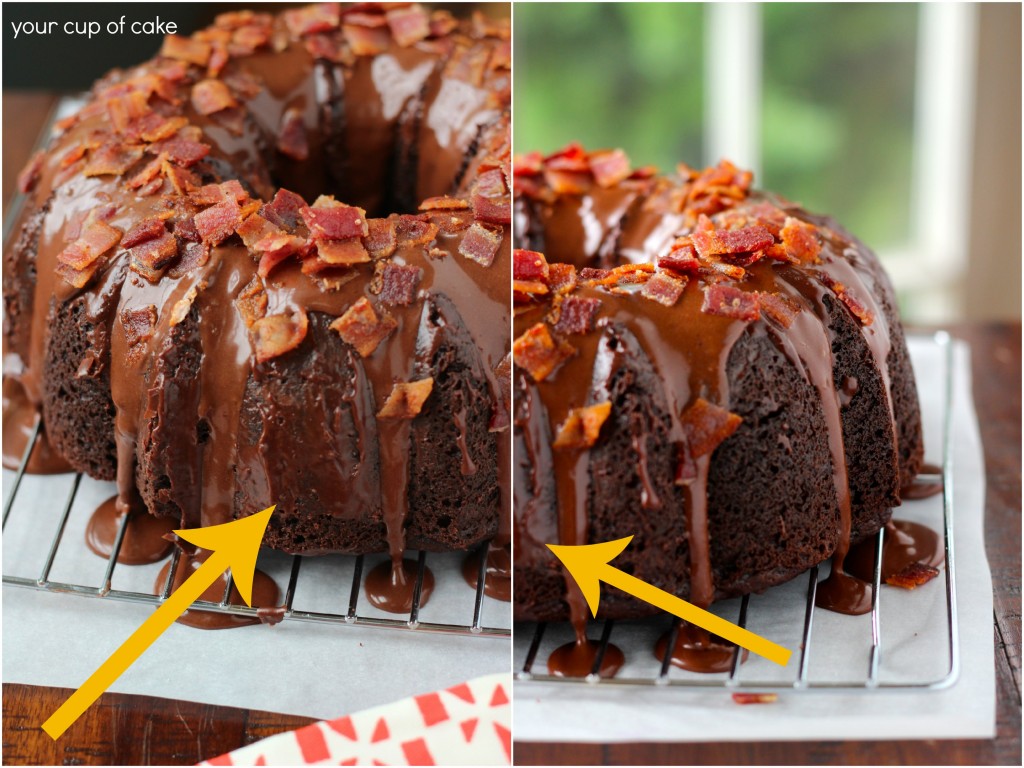 So the photo on the right is from my Cookbook and it's the page of the book they show on Amazon and they put on several publicity posters. So every time I see that page, I really see what's on the right. Because I know what really happened to that cupcake. I tripped walking back up the stairs to the kitchen and this little guy took a tumble.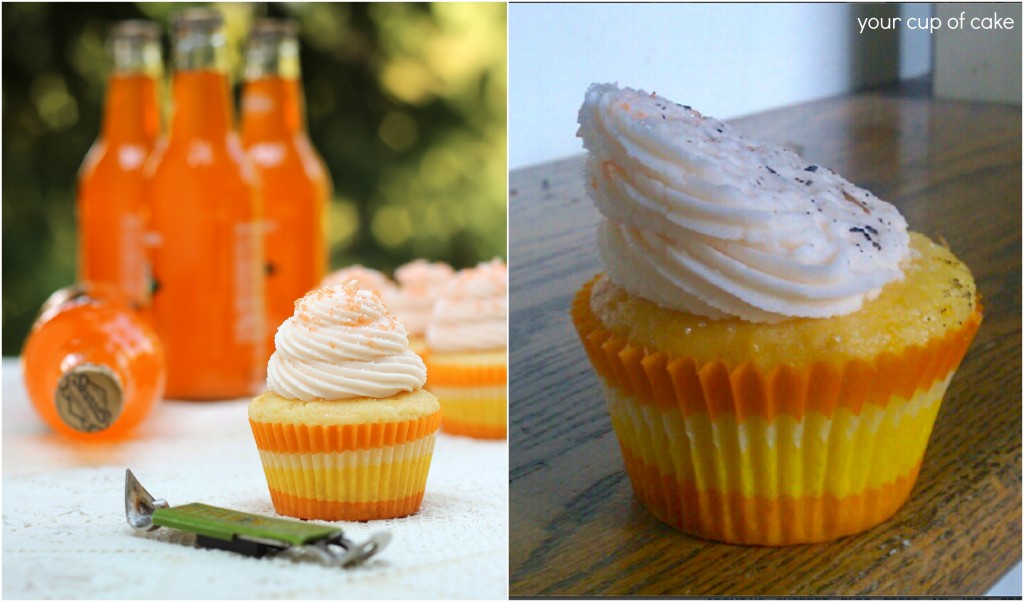 Don't worry, I saved the best for last. This photo wasn't taken 10 or 30 minutes after I took photos for this Blackberry Forest Cake, this is actually what the cake looked like from the start. Total user error. I put the cake together and then I wanted to put more filling in the layers. So of course the cake broke into pieces when I started trying to take the layers apart. It was a disaster. BUT there was one side that was great for photos.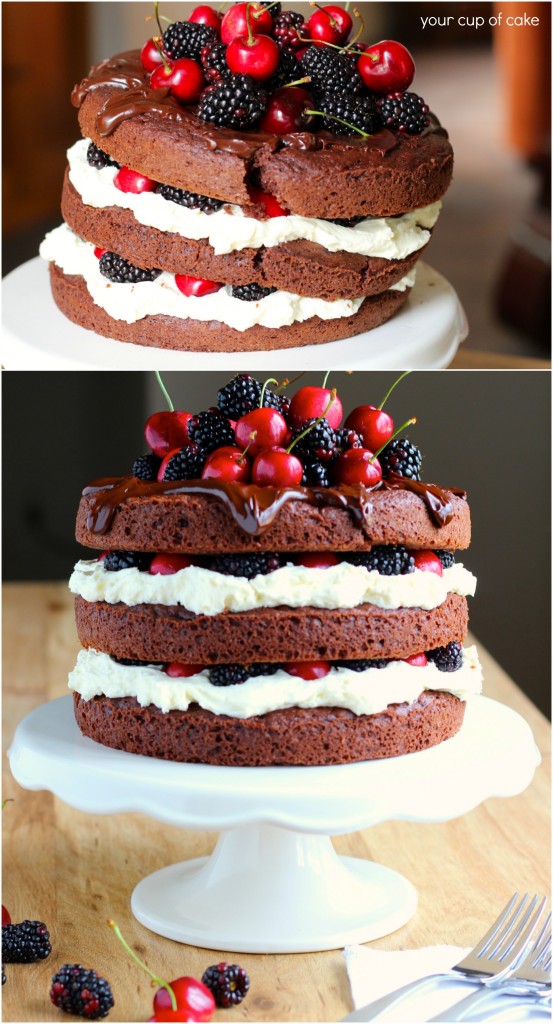 You're going to mess up no matter what you do. Deal with it and work around it. When I failed at cutting my Bundt cake, I shot the rest of the cake and not the slice. When I totally messed up my glaze on the chocolate cake, yes I freaked out, put on my grumpy face and huffed and puffed but then I wiped off the glaze and poured more on top and photographed only the good angles. When my beautiful orange cake dropped onto the floor, I proudly instagramed it. And the leaning—and breaking—tower of cake….yeah that was a bad one. But I managed to salvage a pretty side and no one had any idea when I posted it.
So what if you fail?
In dating, you're one guy closer to Mr. Right.
In business, you know what not to do next time.
In life, learn to laugh at yourself and move on. Life is too short to pout.