The Story:
My grandparents sort of live in the middle of no where. But that is what makes it so amazing. You step out their front door and all you see is desert land for miles. They live off well water from their yard, they heat their house using a wood burning stove and they have to drive over a mile to get to their mail box.
So this recipe, and the silly name, comes straight from a book in my grandmother's kitchen. It was in a Ward Cook Book from 1972.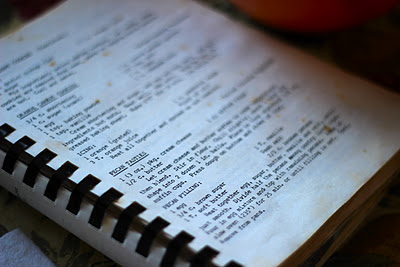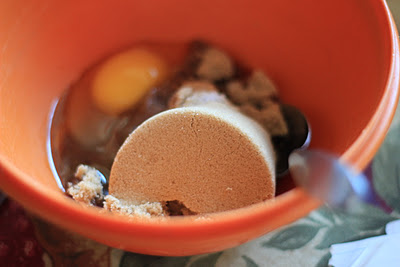 3 oz cream cheese, softened
1 teaspoon almond extract
1 T melted butter, cooled
1 teaspoon vanilla extract
1.
Preheat oven to 350 degrees and line muffin pans with cupcake liners (I used foil wrappers so I could easily remove them) (yields 18).
2.
In a bowl, cream butter and cream cheese.
3.
Add sugar and stir well.
4.
Add flour and almond extract and mix until combined.
5.
Chill dough for 10 minutes in the fridge so it is easier to work with.
6.
Filling: Combine brown sugar, egg, melted butter (make sure it is cool or it will cook your egg) and vanilla extract. Add pecans.
7.
Make dough balls (about equal to the size of two teaspoons) and press them into the cupcake liners. You can even press them up the sides a little bit to create a bowl for the filling.
8.
Scoop a generous amount of filling on top of the dough and bake for about 15 minutes, or until the dough part is no longer doughy.—Just poke it with your finger, and as long as the dough seems soft but done, you are set!
9.
If you have extra filling, scoop a small amount on top baked treats to give them an extra sugary glaze as they cool. Let them completely cool, peel off the wrappers and serve!