Pie season has arrived and it's time to get that perfectly pretty lattice pie crust top!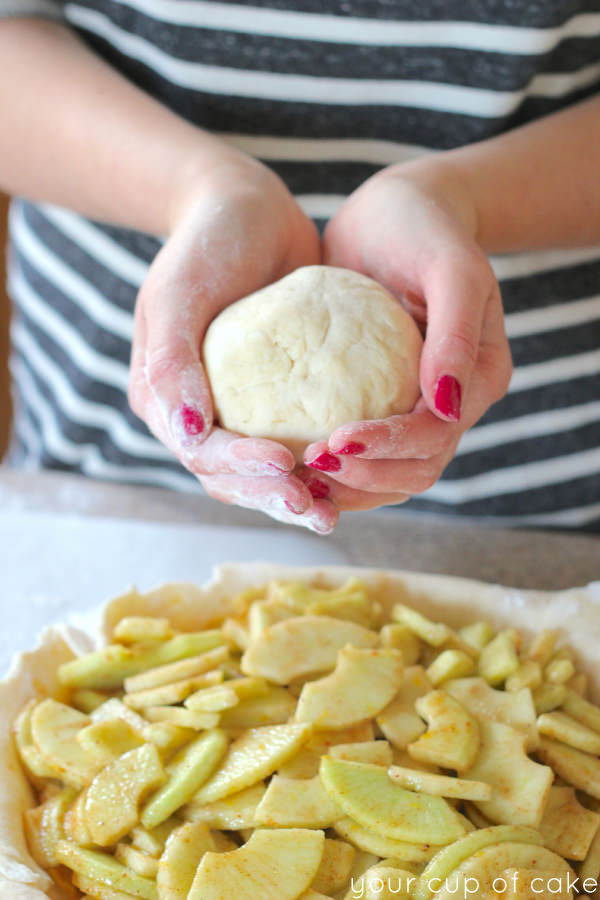 First of all, doing a lattice pie crust really isn't that tricky, I promise! And I know all the photos in the magazines and books make everything look so perfect, but who cares if your's doesn't look like that?! Mine doesn't look perfect but it's just as gorgeous and delicious 🙂 I've never rolled out my pie dough and had a perfectly smooth edge. What's Martha's secret?
You first want to start with your first layer of crust down into the bowl and your filling on top of that (I did an apple pie). Make sure you have 2 or so inches of extra dough hanging over the edge.
Now it's time to roll out your top layer and cut strips! I like to roll mine into a long oval rather than a circle.
Most people just use a knife to cut their strips and that's totally fine! Make sure it isn't serrated or your edges will be rough! I used a little ravioli wheel so make my lattice more decorative. It's a perfect stocking stuffer for a baker 🙂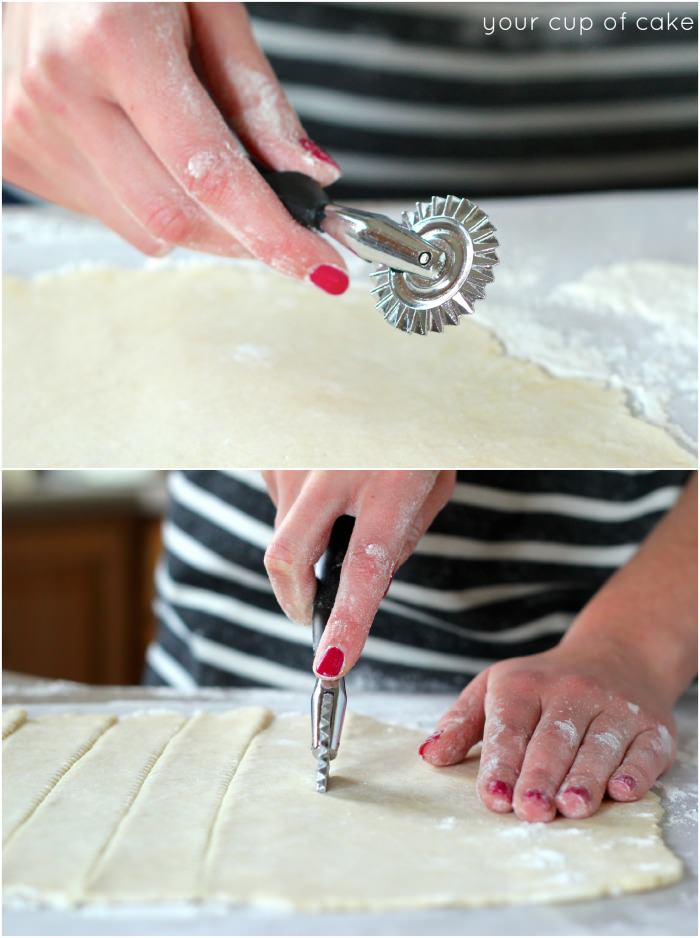 Alright, here is the big step-by-step photos for how to lattice a pie crust! Because I could try and explain the process to you, but photo directions are just so much better. Now, I start my "weave" in the middle but you can start on the side if you want. I also skipped laying down the last two strips because I figured you could figure it out from there, make me proud!
You can use as many strips as you want! As a beginner, I like to do four and four. You will always fold back every other strip and you will alternate which strips you fold to get that "thatch" look.

To get to the finished product, I trimmed the excess off my strips, folded the bottom layer over the end of the strips and fluted the edge!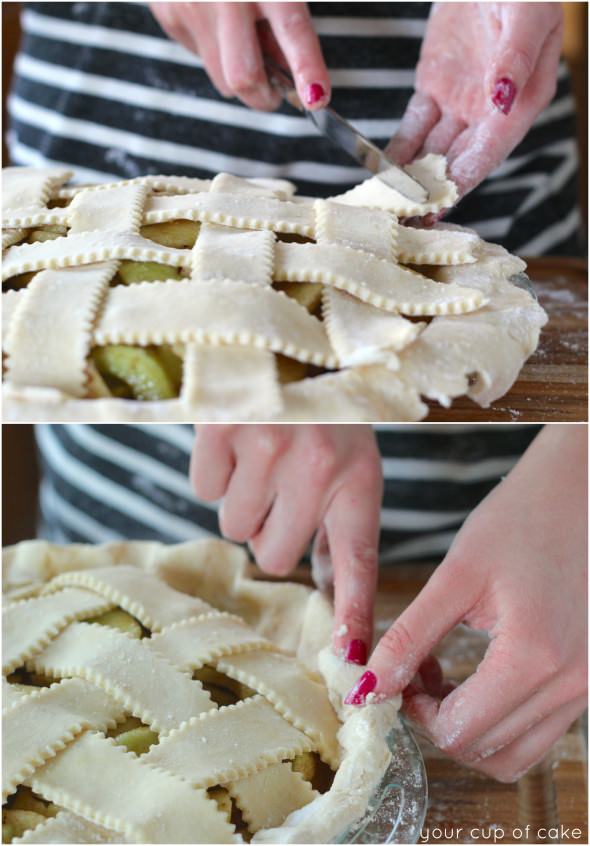 I love to finish my crusts off with an egg wash and some coarse sugar before baking. Remember, watch your pie in the oven and if your crust starts to get too brown, just put a sheet of foil over the top while it finishes baking!
Oh, and this is a really fun tool for making apple pies. It peels, cuts AND cores the apples! It's magical 🙂 I bought my mother and myself one on Amazon last year!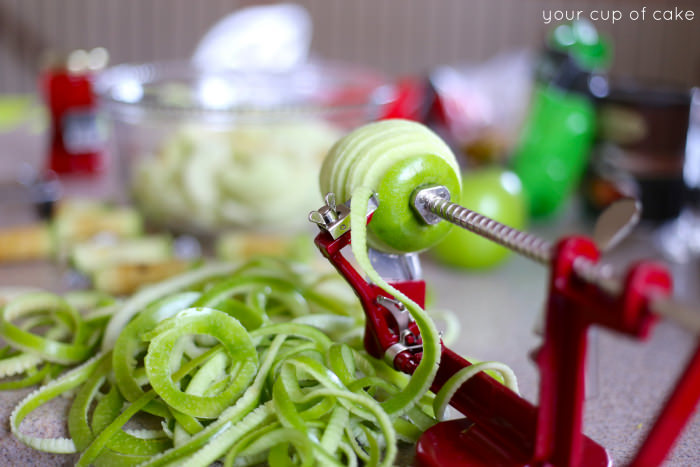 What pies are you making this holiday season?