Zingy, silky smooth and luscious. This is the Perfect Lemon Curd recipe that you will be making all summer long. I've made it three times this last week because it was that good! Does the name "curd" freak you out? Then just think of it like a milk-free pudding or custard. It's what makes a lemon bar so good, but this is even better! Ah! You guys, I want to get up form my computer and make this right now because just talking about it makes me wish I had a bowl!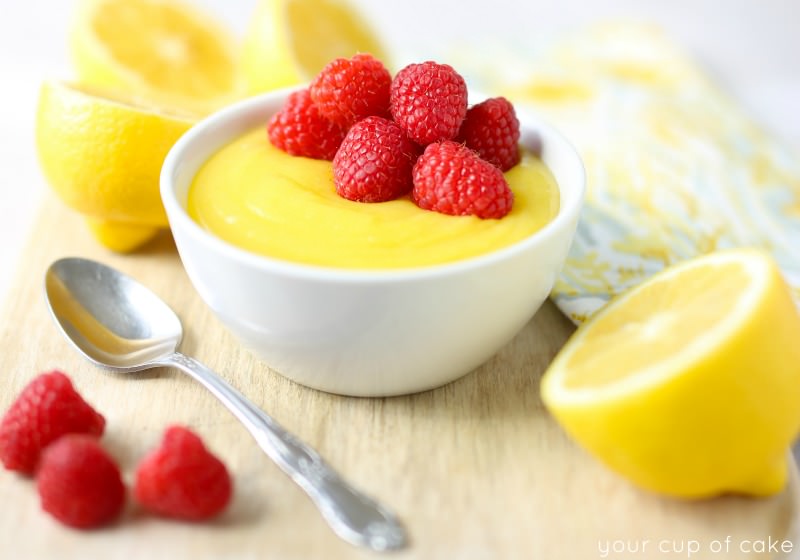 New to this idea of lemon curd? It's alright, I was introduced a few years ago by a professor at my college and when he handed me a jar a was confused. But after one taste I was hooked! Now, most people will spread it on toast, eat it with berries as a dessert, or use it to spread on a sheet cake. But there's no shame in eating it with a spoon and nothing else 🙂 I really want to make a trifle out of it next time and layer in whipped cream, lemon curd and berries!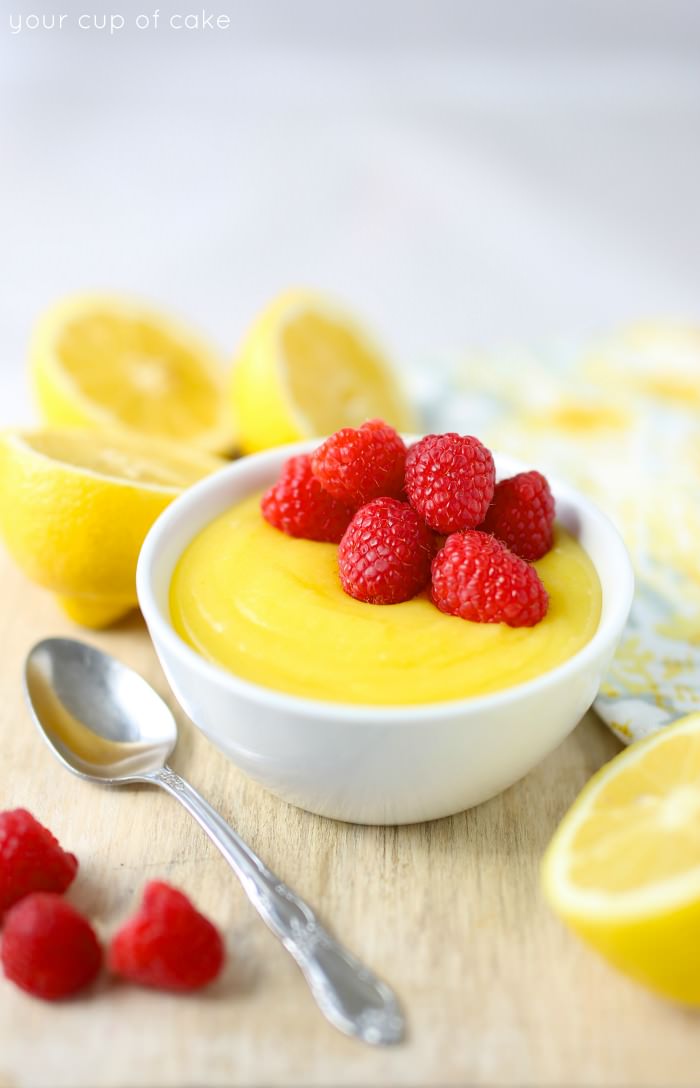 If these dreamy photos of this heavenly dessert don't convince you to make this then I don't know what else I can do. Give it a shot! If you love lemon things… you'll be obsessed.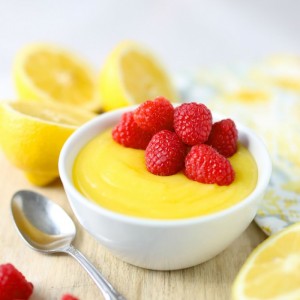 Perfect Lemon Curd
Ingredients
3

eggs

1

C.

sugar

1

Tbsp.

lemon zest

(I zested 3 small lemons)

1/2

C.

fresh lemon juice

5

Tbsp.

butter

softened or melted
Instructions
1. Whisk eggs and sugar together.

2. Add lemon zest, lemon juice, and butter.

3. Place in a double boiler (or "make" one by placing a smaller plan inside a larger one filled with water- so the pan/bowl with the mixture in it floats over a pan of boiling water and isn't on direct heat from the stove).

4. Reduce the water to a simmer and constantly stir lemon mixture for 12-16 minutes until it becomes thick.

5. Pour the mixture directly into a mesh strainer to remove lemon zest and any pieces of egg that may have cooked and not combined. (I didn't do this my first time, and it was fine... but after I strained it I can never go back. SO GOOD and silky smooth.)

6. Let mixture cool and store in the fridge until ready to eat! You can slather it on toast, eat with berries, put it on a cake or eat it by the spoonful!