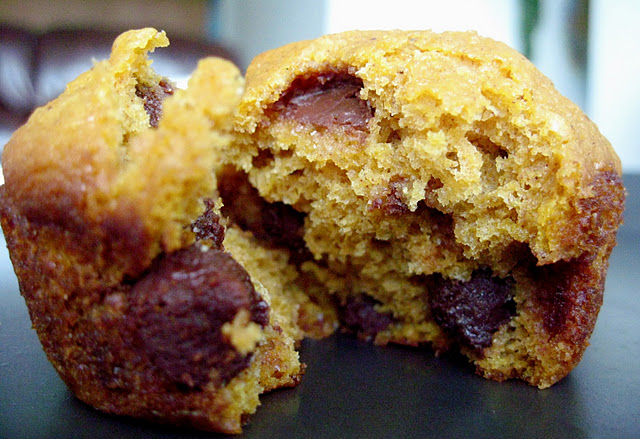 Pumpkin Chocolate Chip Muffins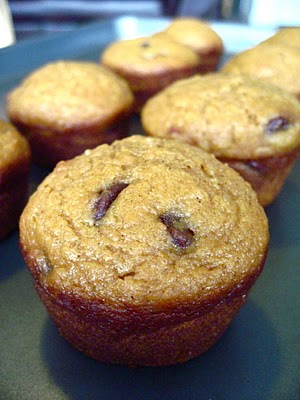 Ingredients:
¾ teaspoon baking powder
1 teaspoon pumpkin pie spice
1.
Preheat oven to 350 degrees.
2.
Sift together flour, sugar, baking powder, baking soda, salt, cinnamon, and pumpkin pie spice.
3.
In a separate bowl, whisk eggs and brown sugar together. Add pumpkin and applesauce.
4.
Mix dry and wet ingredients together on until just combined. Fold in chocolate chips.
5.
Spoon batter into muffin liners or greased muffin tins. Bake for 20-27 minutes.