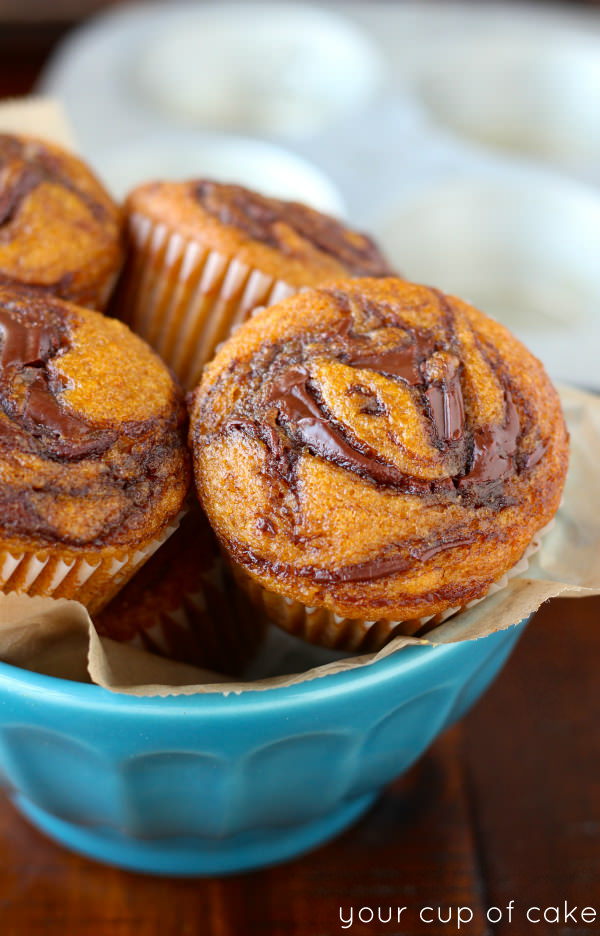 Pumpkin Muffins with a swirl of Nutella baked right in! These seriously are as delicious as they sound and look! Easy to make and to pack up in a lunch! Plus, it's a perfect breakfast 🙂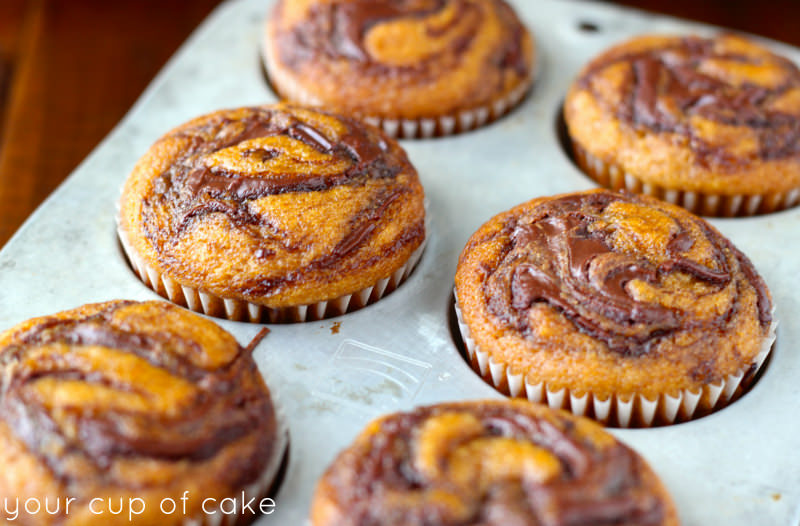 The Story:
Some girls can just sit around eating boxes of chocolate, but for me… it's a spoon and a jar of Nutella that makes everything better. And pumpkin muffins are perfect, but I dare say Nutella makes them even better.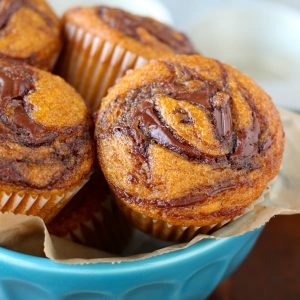 Pumpkin Nutella Muffins
Ingredients
3 1/3

C.

flour

2

tsp.

baking soda

3

C.

sugar

1 ½

tsp.

salt

1

tsp.

cinnamon

1

tsp.

nutmeg

¼

tsp.

ground ginger

1

C.

oil

4

eggs

2/3

C.

milk

2

C.

pumpkin puree

Nutella
Instructions
1. Preheat oven to 400 degrees and line pans with cupcake liners or grease your muffin tins.

2. Combine all dry ingredients and then all the remaining ingredients. (Instead of the cinnamon, nutmeg and ginger you can use pumpkin pie spice!)

3. Stir just until combined and then fill cupcake liners 3/4 full.

4. Drop a small amount of Nutella into each muffin tin over the pumpkin batter ( about 1 tsp. or so) and use a toothpick to swirl it in.

5. Bake for 16-20 minutes or until an inserted knife comes out with no pumpkin bater on it (there may be some hot Nutella that sticks to the knife but thats fine!)

6. Serve warm or cooled! Store in a tupperware if not eating right away. NOTE: You can always half the recipe!!
You won't want to add too much Nutella because it will cause the muffins not to rise properly, but if you ever want an extra hit of Nutella you can always slather some on after they bake 🙂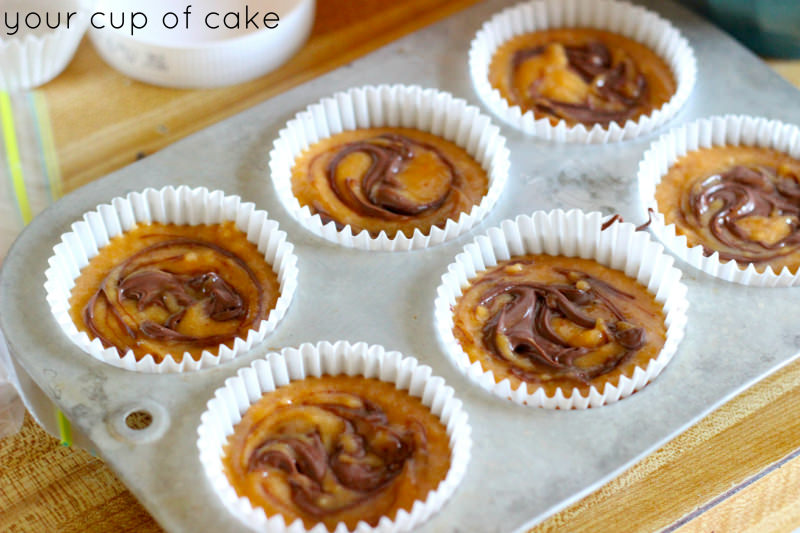 I ate 4 within 20 minutes of them coming out of the oven. Oh my.