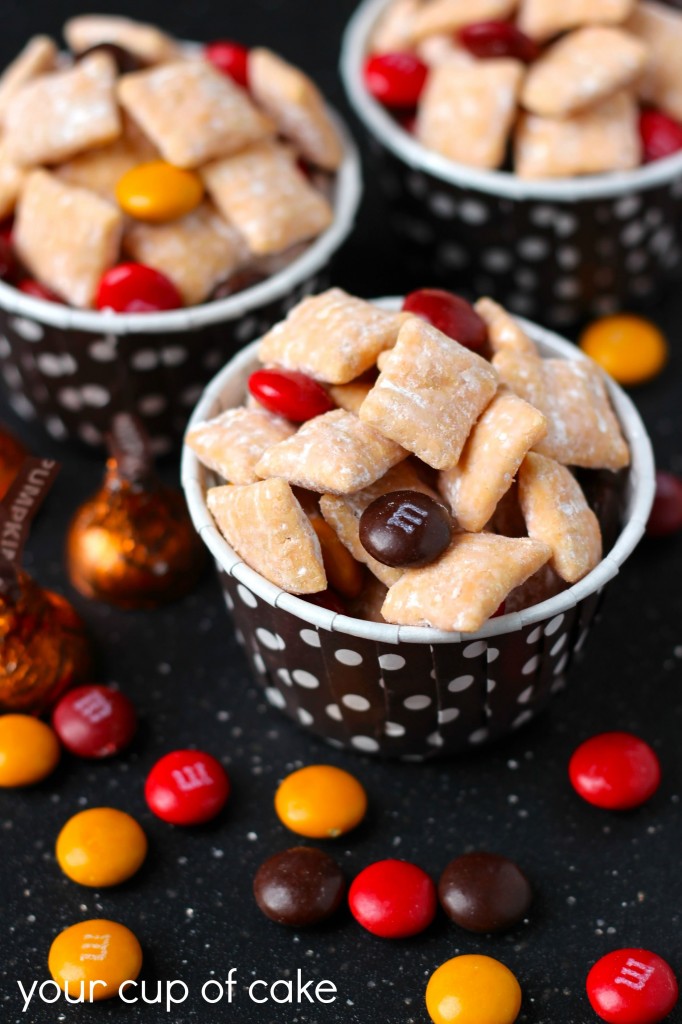 The Story:
Now that it's October, the bottom of the food pyramid is all pumpkin. Bring it on!
Today is the LAST day to enter the KitchenAid Giveaway! And guess what, for all you loyal readers out there, I will give you another way to enter! Simply pin this recipe (Pumpkin Puppy Chow) or share a link to it in your facebook status, then head over to the KitchenAid Giveaway page and comment telling me you did so!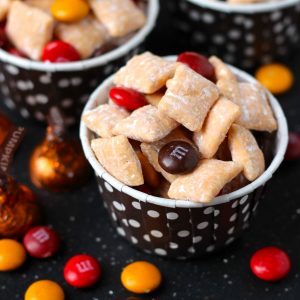 Pumpkin Puppy Chow
Ingredients
6

C.

Rice Chex Cereal

1

bag Pumpkin Spice Hershey Kisses

3/4

C.

powdered sugar

1/4 C. more if needed
Halloween/Autumn colored M&M's for decoration (or you can use Reese's Pieces)
Instructions
1. Place cereal into a large bowl.

2. In a microwave-proof bowl, place all Pumpkin Spice Kisses (unwrapped).

3. Microwave Kisses for 30 seconds, remove and stir. Continue to microwave in 10-second increments and stirring until smooth.

4. Pour melted Kisses over cereal and gently fold until coated.

5. Place powdered sugar in a large plastic bag.

6. Dump cereal into bag and shake until coated. Add more powdered sugar if needed.

7. Pour out Puppy Chow and let cool on a cookie sheet.

8. Add Halloween colored candies for decoration!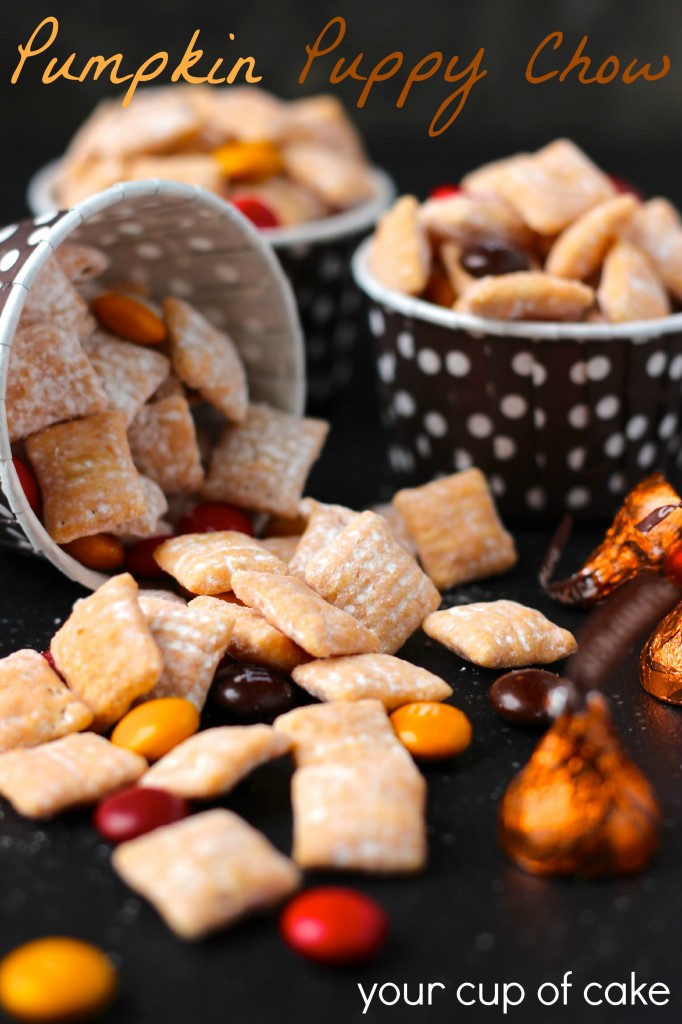 I found the Kisses AND the M&Ms at Target. But I found them in the Halloween section and not the candy row. So maybe call ahead and see if your grocery store has them in stock.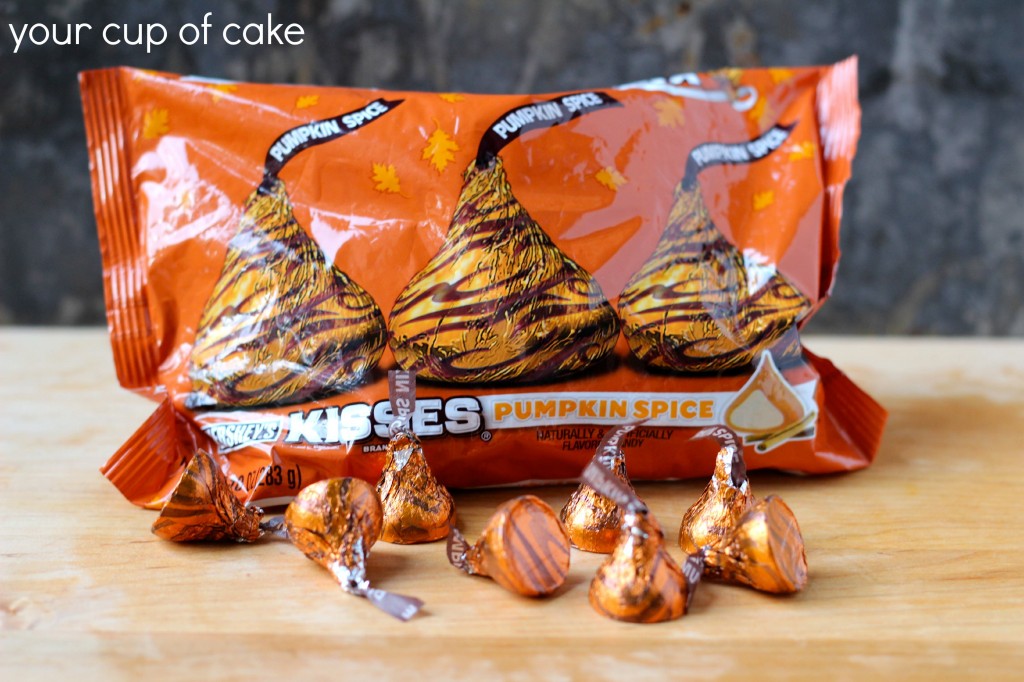 I wish they had these in Peanut, 'cause those are my favorite!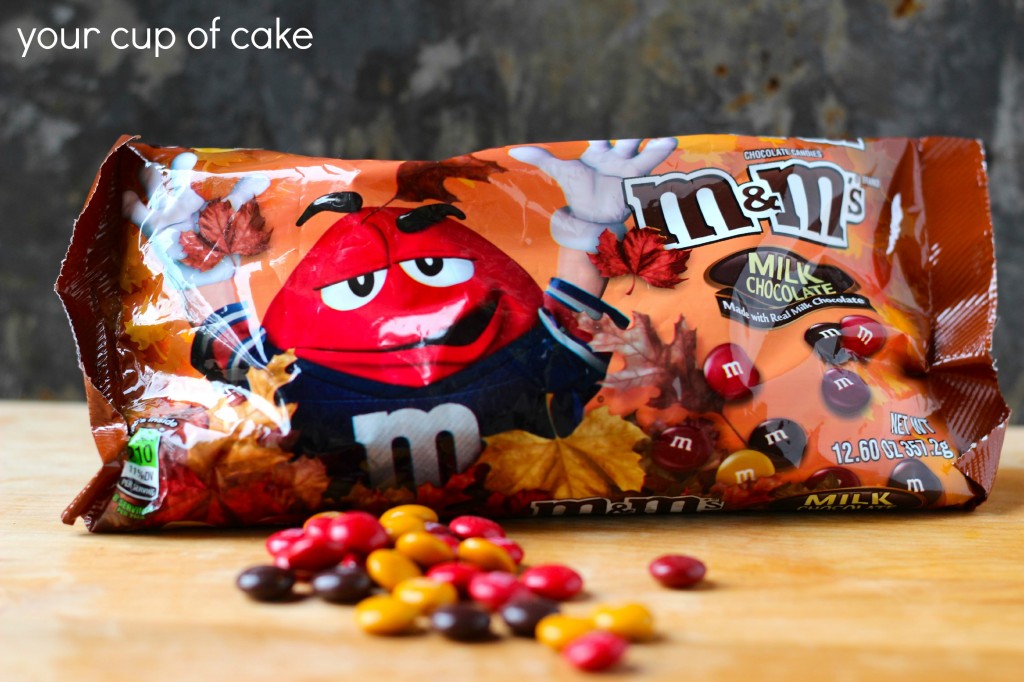 My cute little polka dot soufflé cups!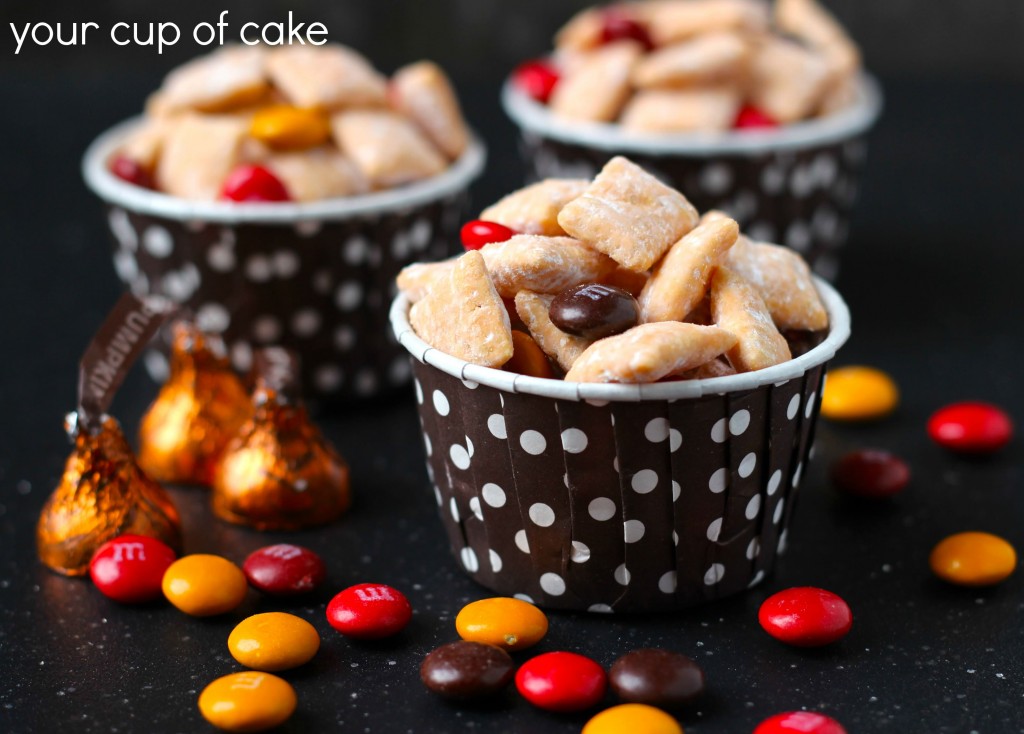 Mmm… Pumpkin!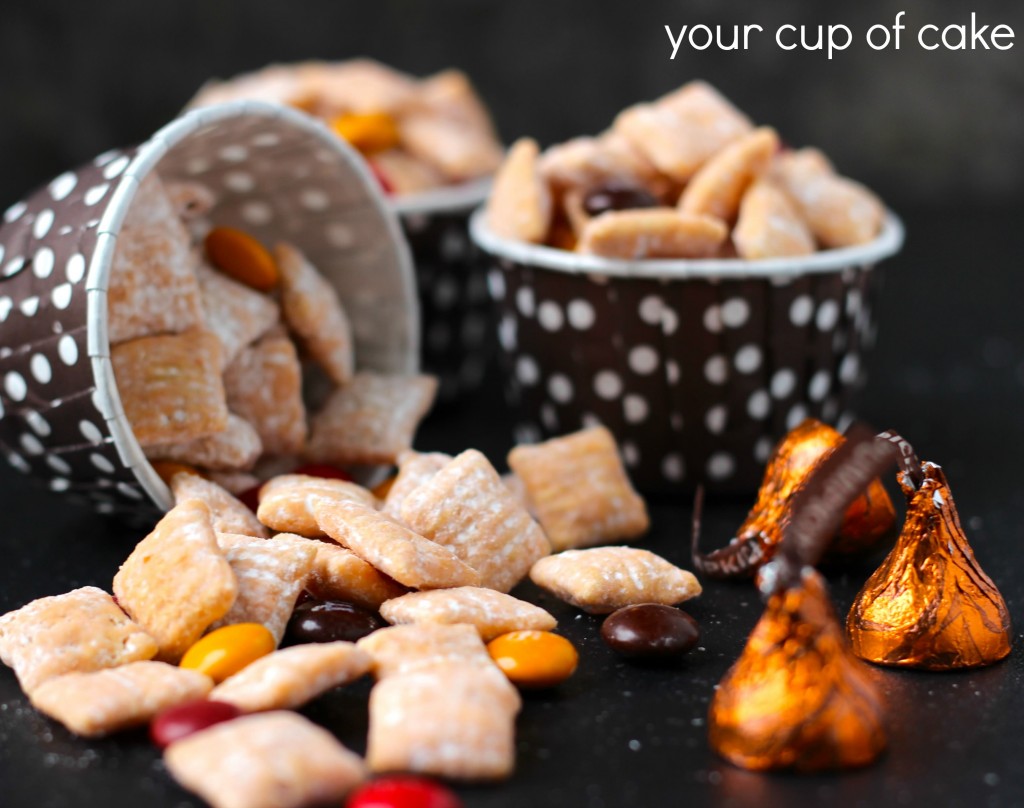 Love Puppy Chow/Muddy Buddies? Check out all of my recipes: