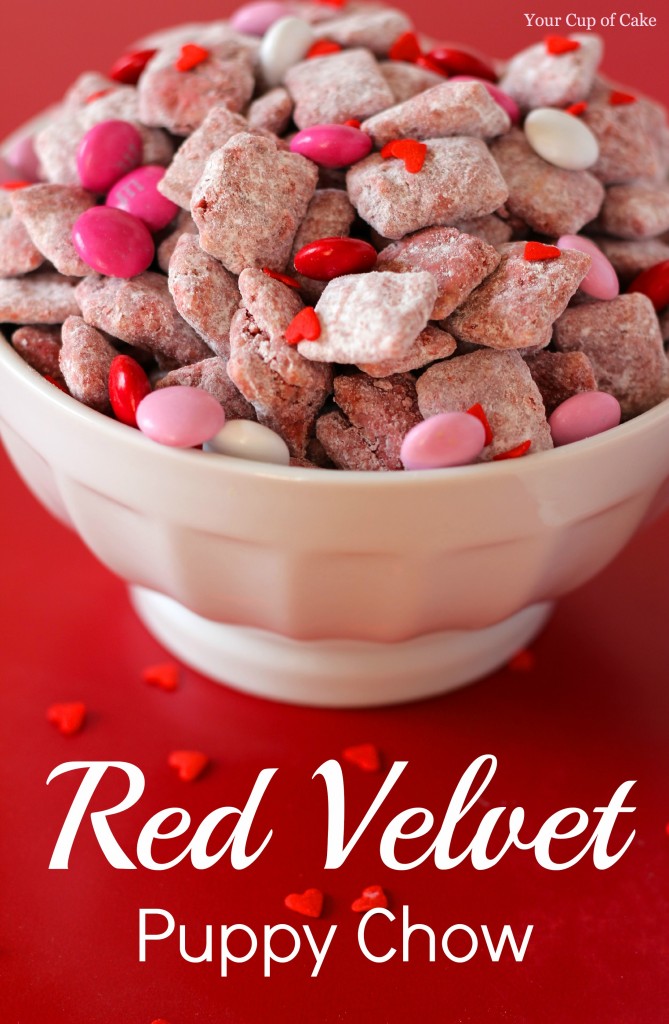 The Story:
Continuing on with both my Red Velvet mini-series and also my Puppy Chow binge….
Now since I am allergic to all things Red Velvet (red dye doesn't like me) I didn't actually taste these. But I caught my roommate sneaking handfuls while I was taking photos and what was left was taken to some boys down the street who happily finished them off. So if you're all cupcaked out or just wanting to try something new for the upcoming holiday, give these red munchies a shot!
My roommate helping me measure out the cereal…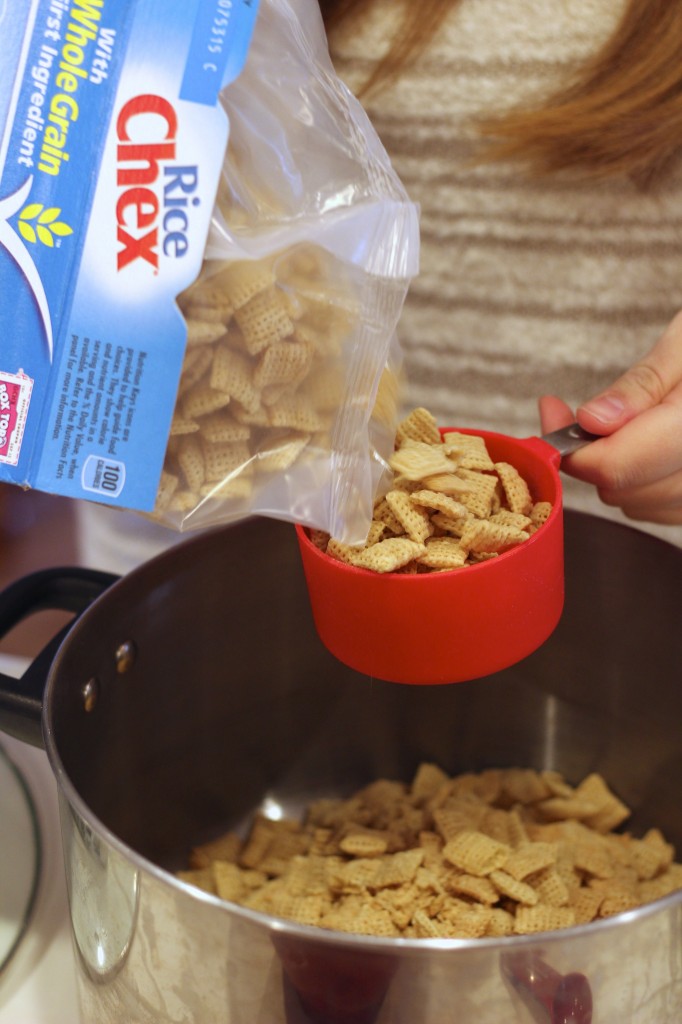 Mmmm….if only I wasn't allergic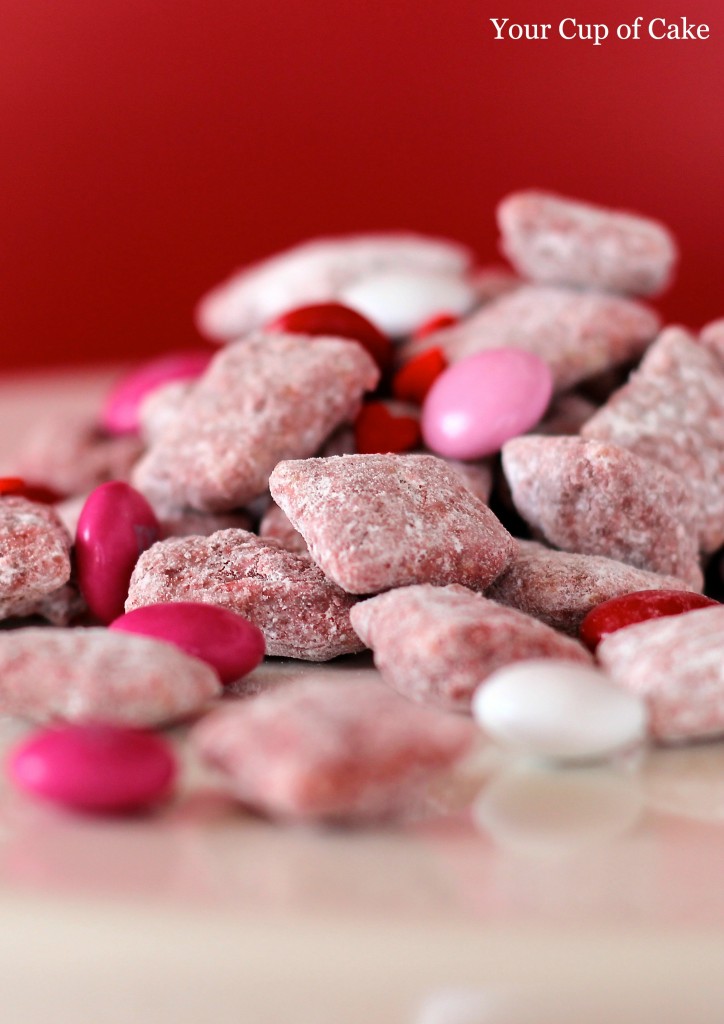 Lots more Puppy Chow to try if you want! The Peanut Butter Brownie is probably my favorite!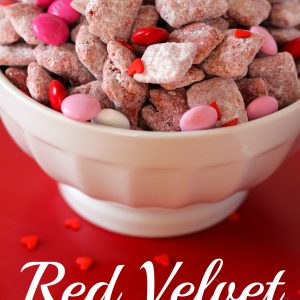 Red Velvet Puppy Chow
Ingredients
5

C.

Rice Chex cereal

3/4

C.

white chocolate melts or chips

1/4

C.

chocolate melts or chips

2

oz

cream cheese

room temp

1 1/2

Tbsp.

milk

1

C.

Red Velvet Cake mix

1/2

C.

powdered sugar

Valentines colored M&M's or other candies

Heart sprinkles for extra decoration and cute-ness
Instructions
1. Measure out Rice Chex cereal and place into a large bowl.

2. Place cake mix and powdered sugar into a large plastic bag or tupperware with a lid.

3. Melt chocolates together in the microwave or on the stove top. Careful not to burn and stir until smooth.

4. Stir in cream cheese and milk (the chocolate will get thicker, but it's okay)

5. Pour chocolate over Rice Chex cereal and stir until coated.

6. Dump cereal into the bag or tupperware with powdered sugar and cake mix. Shake, shake, shake until coated.

7. Dump onto a cookie sheet and let cool.

8. Mix with extra colorful candies and serve!

NOTE: Because of the cream cheese, keep in the fridge if you won't be eating them that day. You can also omit the cream cheese all together if you wish...if you do that, you don't need the milk either!
Who needs Cupid's arrow when you have Red Velvet Oreo Cupcakes?