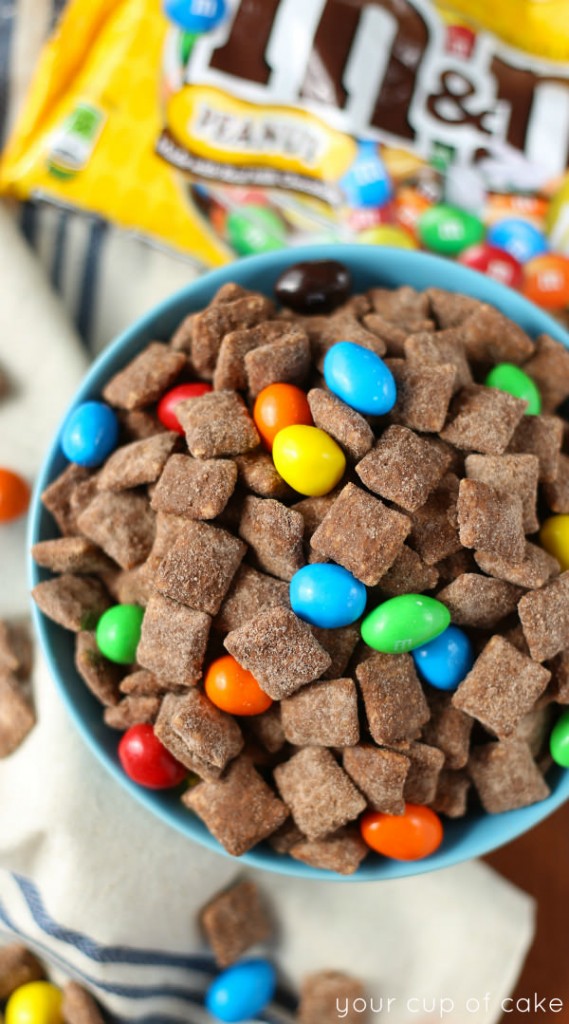 There is a secret to making the best Muddy Buddies ever. Now, when you think about Muddy Buddies you think, rice cereal, chocolate, maybe some peanut butter and lots of powdered sugar, right? Those are always the staple ingredients, but that ends today. No more powdered sugar.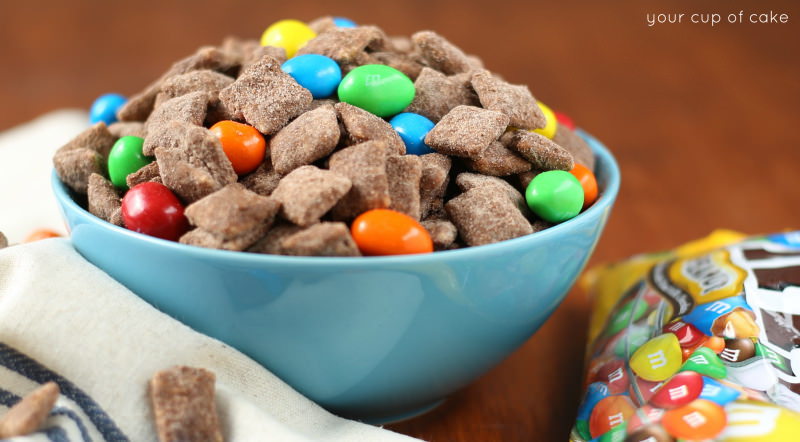 The Oscars are right around the corner (this Sunday) which means gorgeous dresses, glamorous make up and lots of treats that are perfect to munch on! I made the best Muddy Buddies ever and amped them up by adding some Peanut M&M's! They're the best candy to add because it gives the mix color, adds more peanut goodness and that means more protein, right? 🙂 Right. Plus, who can resist M&M's?
So what's the secret ingredient I use? Brownie Mix. That's right, just use brownie mix in place of powdered sugar for the best sweet snack you'll ever have. It keeps the treat from being too sweet, but if you're worried about gluten then just mix up some unsweetened cocoa powder and powdered sugar as a replacement!
Muddy Buddies with M&M's are always my go-to treat for big crowds because it's quick to make and it feeds an army! Okay, well not an army…but it does feed a room full of hungry guests!
I'm not sure about you, but I can't watch a movie and get cozy on the couch without a bowl of popcorn. Have you tried the classic combo of popcorn and M&M's? Oh my, delicious! Sweet, salty, crunchy and even melty if you pour the M&M's over hot popcorn! It's the easiest way to make a simple bowl of popcorn really "pop!" And it makes every movie more special when it includes chocolate! You can use microwave popcorn or air popped– whatever you have in the pantry will work.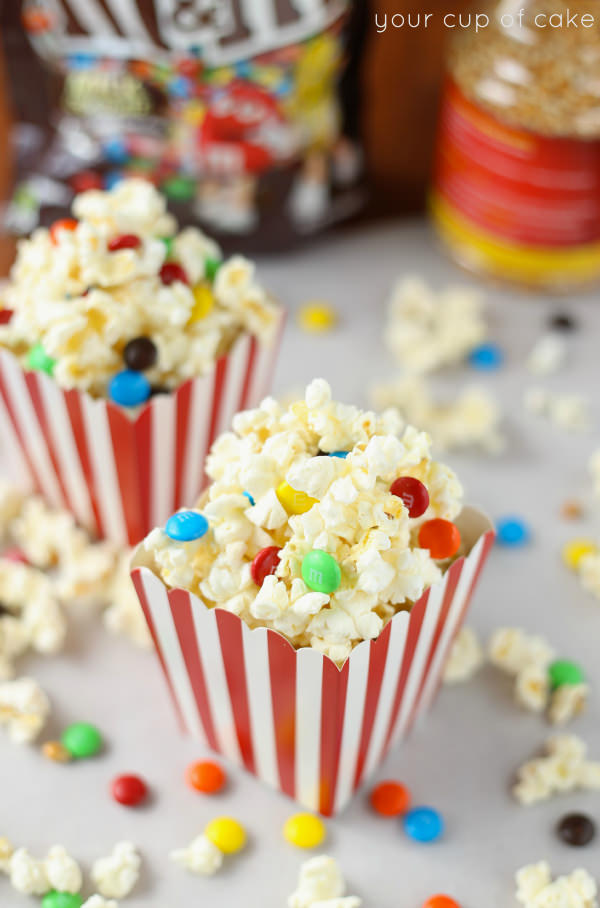 The Crispy M&M's are back too! So you could even add a bag full of those to give your treats a crispy crunch! When I got them in my kitchen a few days ago I immediately had a few friends at the door who are obsessed with the Crispy ones and wanted to steal them away!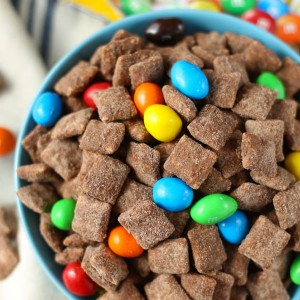 Chocolate Brownie Muddy Buddies
Ingredients
9

Cups

Rice Chex

1 1/4

Cups

chocolate chips

1/2

Cup

peanut butter

1 1/2

Cups

brownie mix

dry from the box

3-4

Cups

Peanut M&M's
Instructions
1. Measure our Rice Chex cereal.

2. In a large microwave proof bowl, place chocolate chips and peanuts butter and microwave until smooth (or you can melt it over the stovetop).

3. Pour cereal into the melted chocolate and gently fold until coated.

4. Put 1 cup of the brownie mix in a large plastic bag (or tupperware) and dump in chocolate coated cereal, then add the last 1/2 cup brownie mix, seal bag (or tupperware) and shake, shake, shake until coated!

5. Dump out onto a cookie sheet or foil and let cool.

6. Put Muddy Buddies in bowl and add M&M's for your final touch!
What are your favorite M&M treats? Anyone have any Oscar traditions?
These Peanut Butter M&M Cupcakes are one of my favorites because I used mini M&M's to create a confetti cake, they're red carpet ready!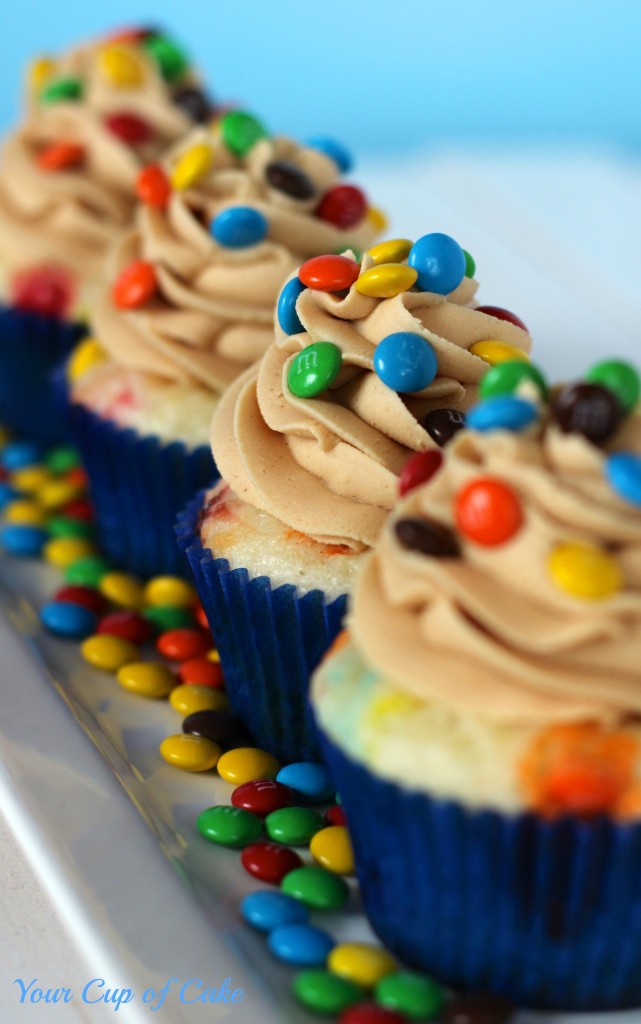 Add the Coconut M&M's to some rice crispy treats!