A festive and easy to make drink for your Thanksgiving table, Sparkling Caramel Apple Cider! It takes only 2 minutes to make and the kids will love it too!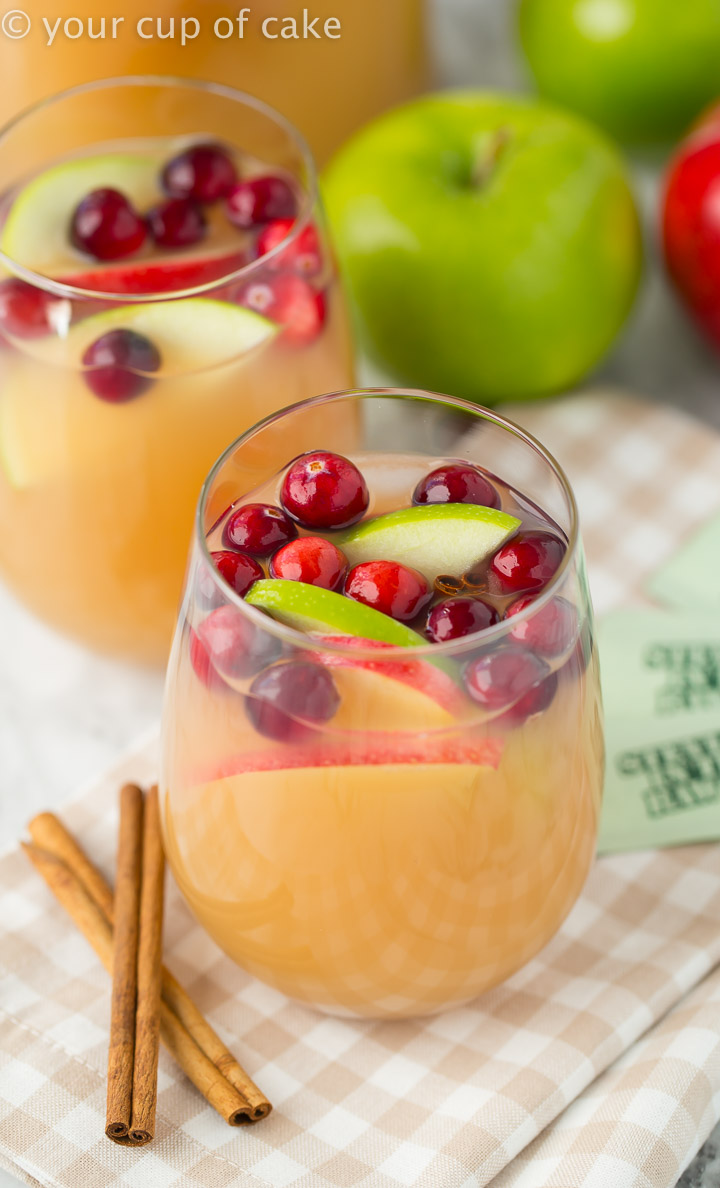 Sparkling Caramel Apple Cider
Halloween is over so bring on all the Thanksgiving goodness! Today I'm kicking off the season with a fabulous fizzy drink, Sparkling Caramel Apple Cider! I love drinking cider! And when I have it with my Thanksgiving meal I love it with bubbles, so I've made a fun new twist on it all. I'm not sure about you, but no one in my family likes their drinks the same way. So thanks to Stevia In The Raw packets we each can make out drink as sweet as we want without adding any extra calories! Of course I wanted to dress up the drink with some floating apple slices, cranberries and a few cinnamon sticks. Drinks are just more fun with extra color!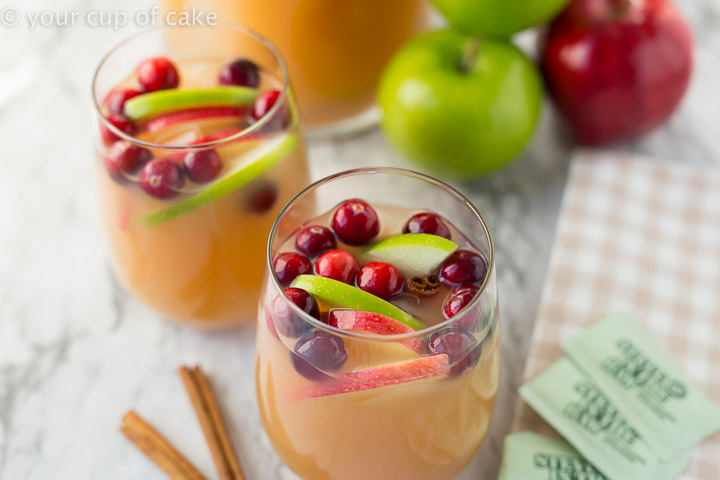 Non Alcoholic Drinks for Thanksgiving
My family doesn't drink alcohol so Sparkling Caramel Apple Cider is the perfect drink for us! It's fizzy, fun and not too crazy! Plus, it's super easy to make. I love that I can go to the grocery store, pick up a few things, pour them into a pitcher and stir…done! I added in a few decorative touches now it looks magazine worthy!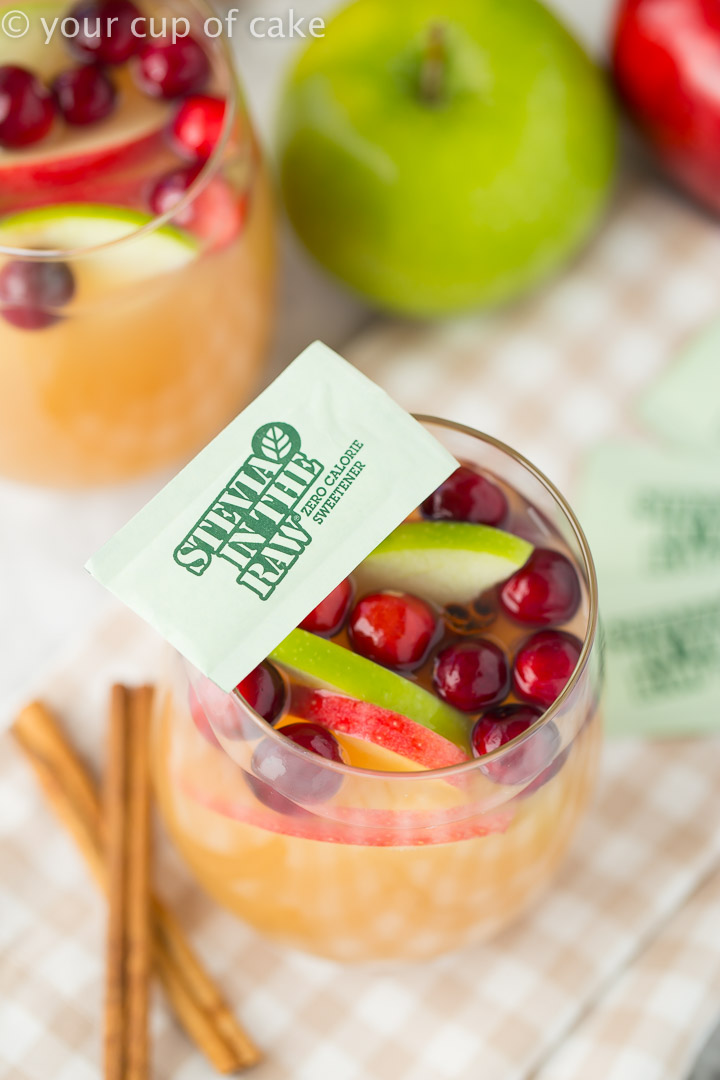 Fun Festive Thanksgiving Drinks
Adding the cranberries and apple slices is purely for decoration, but I couldn't help myself! It's such an easy way to really dress up the drink. If you want to take it a step further you could mix some Stevia In The Raw with cinnamon and rim the glasses before pouring in your drinks! Either way, this Sparkling Caramel Apple Cider is going to be the talk of the table, yum!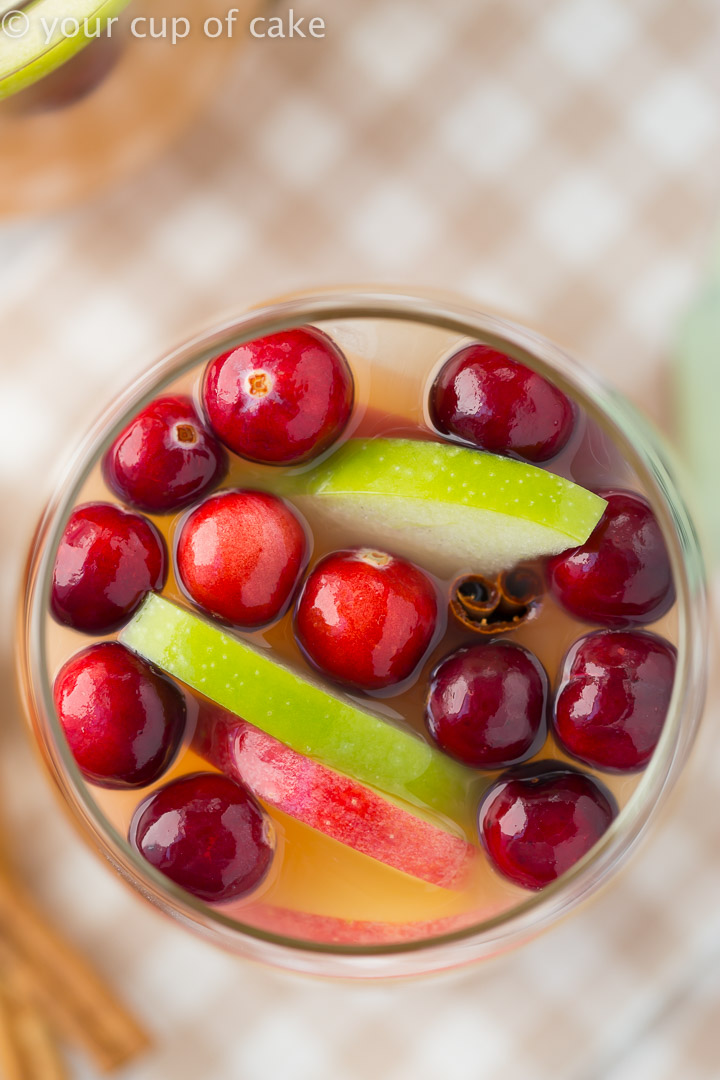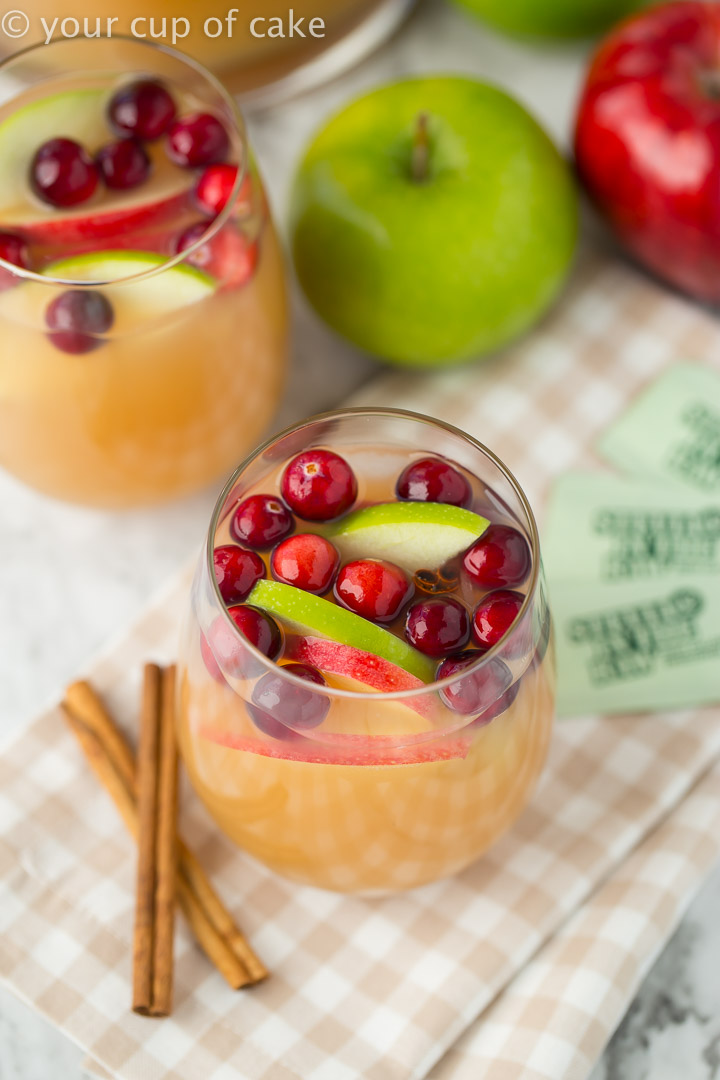 Stevia In The Raw comes in these cute packets and also in a big bag you can bake with! Check out this delicious Apple Pie Streusel Cake recipe! They're super handy to have around the house when you need to add a sprinkle of sweetness to something you're eating or drinking! You can find all the Stevia In The Raw recipes here!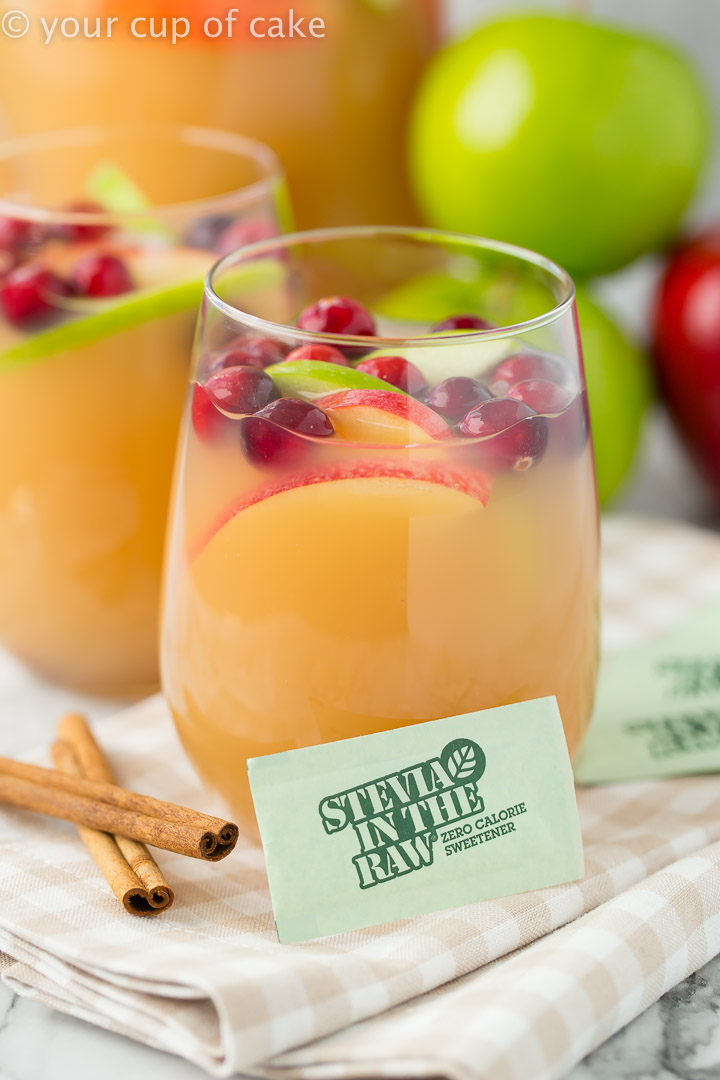 I hope you enjoy my fizzy Sparkling Caramel Apple Cider with your family this Thanksgiving, and a big thank you to Stevia In The Raw for inspiring me to make this fun drink!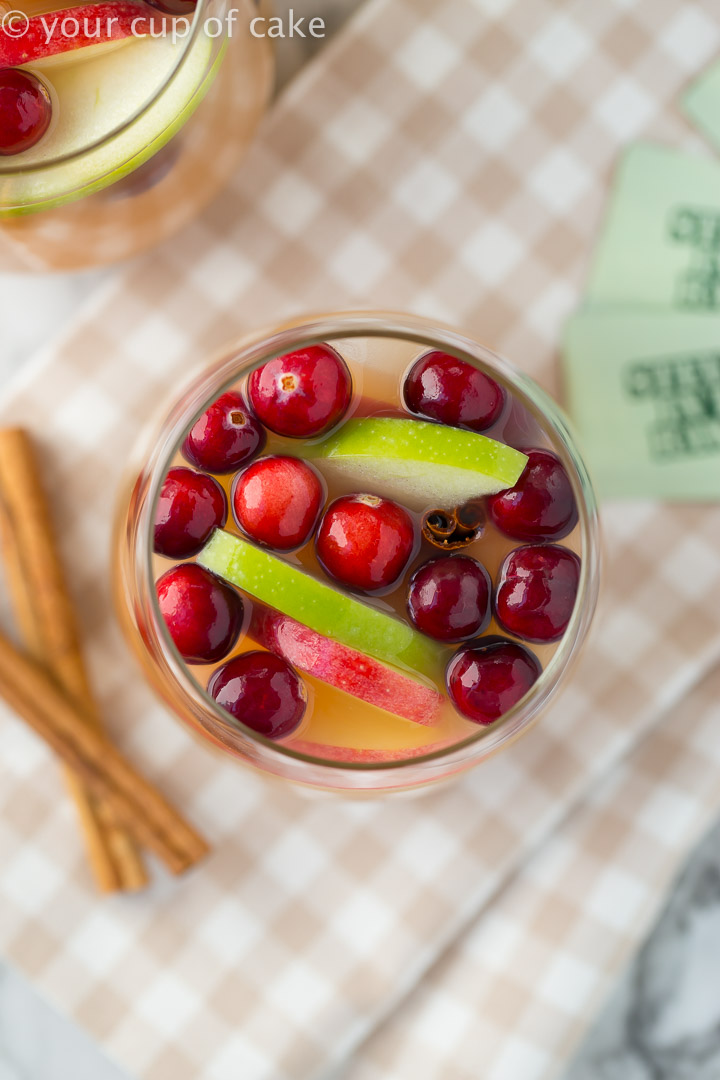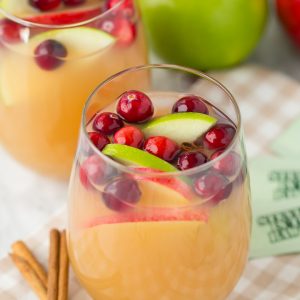 Sparkling Caramel Apple Cider
Ingredients
5

cups

apple cider

1/3

cup

caramel sauce

2

cups

ginger ale

1

cup

club soda

1-2

apples

sliced

for decoration, optional

1

cup

cranberries

for decoration, optional

8

packets

Stevia In The Raw
Instructions
Combine apple cider and caramel sauce, stir until smooth. Add ginger ale, club soda, and apples and cranberries for decoration!

Sweeten with Stevia In The Raw packets and serve with extra packets so guests can sweeten as much as they want!