The Story:
A lot of my friends have been decided to go insane. By insane I mean not eat sugar. So when I show up at night with a plate of cupcakes, all they do is whine and moan and ask me to make something they can eat. One girl constantly asks me to tell her my cupcakes are sugar free, even when they're not.
So this recipe is for all the people who feel like they need a break from this sugary world.
Sugar Free Pineapple Carrot Muffins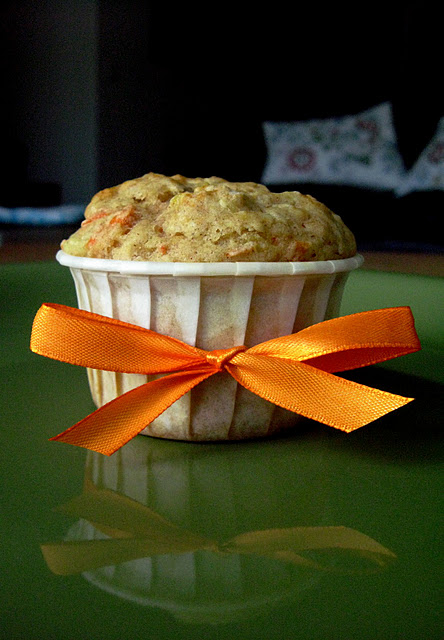 1.
Preheat oven to 350 degrees.
2.
Beat honey, oil and eggs together until well blended. Add vanilla.
3.
Sift flour, baking powder, salt, cinnamon, and pumpkin pie spice together.
4.
Mix dry and wet ingredients together until blended. Do not over mix.
5.
Fold in carrots, pineapple, and pineapple juice.
6.
Bake from 15-20 minutes or until a toothpick comes out clean.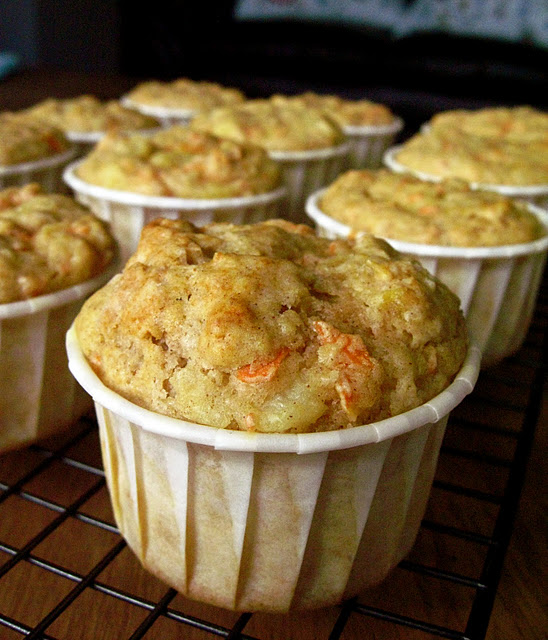 *You can add walnuts or pecans if desired. Also, feel free to totally play around with the spices. Since there is no sugar, the pineapple and the spices will be what you taste. These muffins are sugar free, but extreemely moist. I'm tempted to sneak some sugar into them next time…