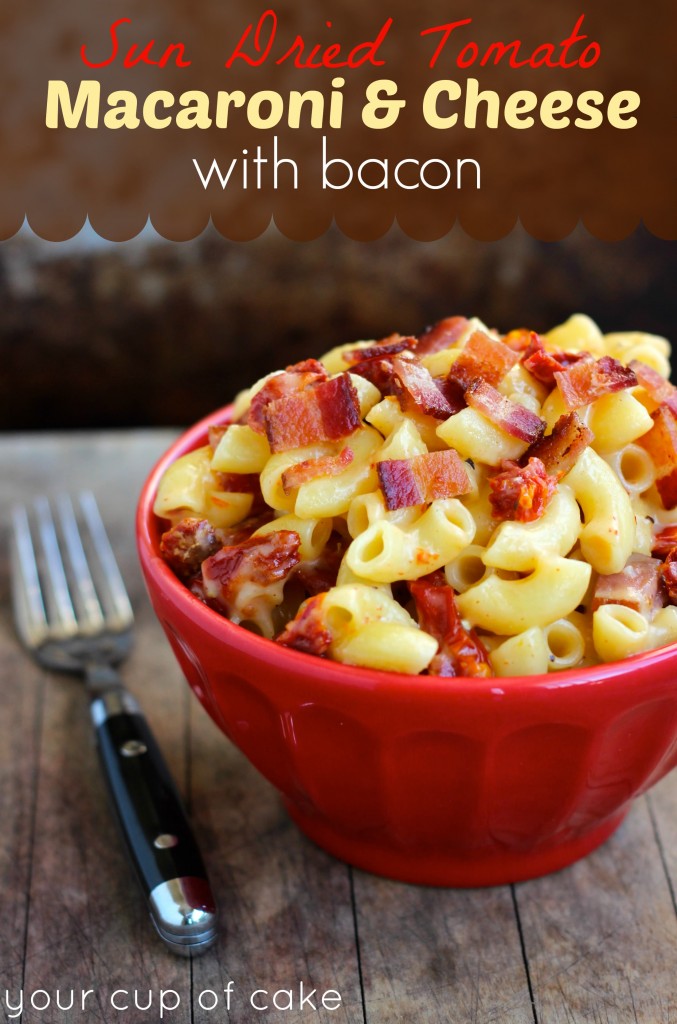 The Story:
A lot of people think that I'm into fancy food because I'm a food blogger. Friends are afraid to let me to taste their dishes because I'll think it's awful, neighbors say "We would have brought something but it wouldn't be up to your standards." I've even had boys say to me "I don't know where to take you for dinner because you'll just critique it and then hate me." First of all, I'm not annoying enough to sit there and give my professional opinion on a dish during a date and SECOND my favorite foods are not fancy at all. Burgers, hot dogs and macaroni and cheese.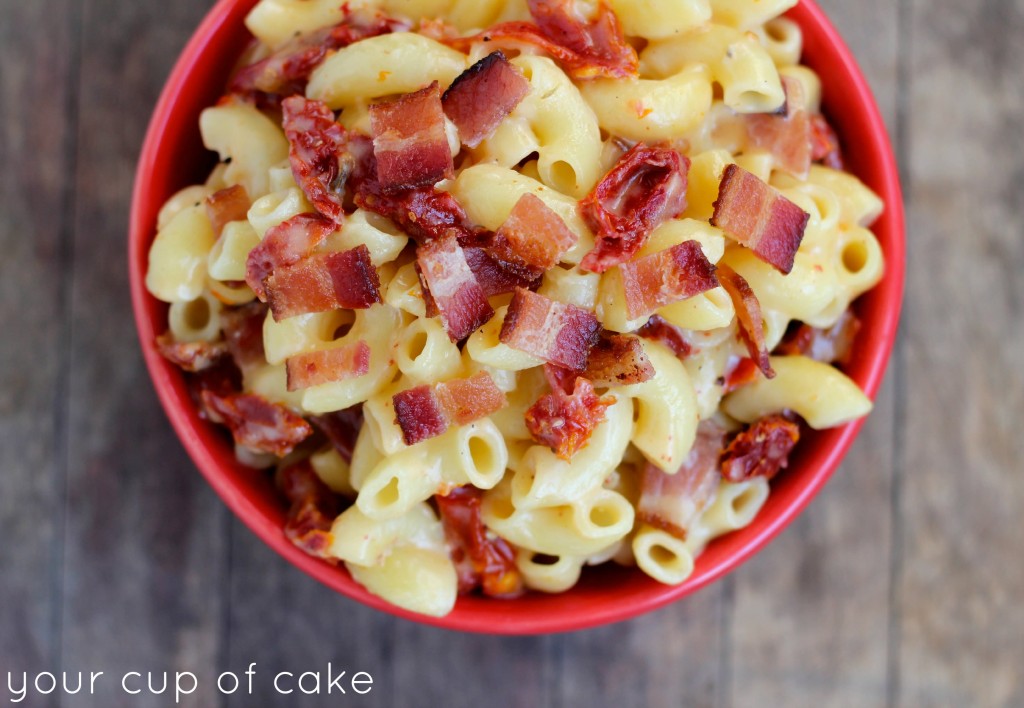 What can I say, I'm a Northwest gal who loves my Tillamook EVERYTHING! Though my favorite product would have to be their ice cream. Me, a spoon and that ice cream is a perfect night.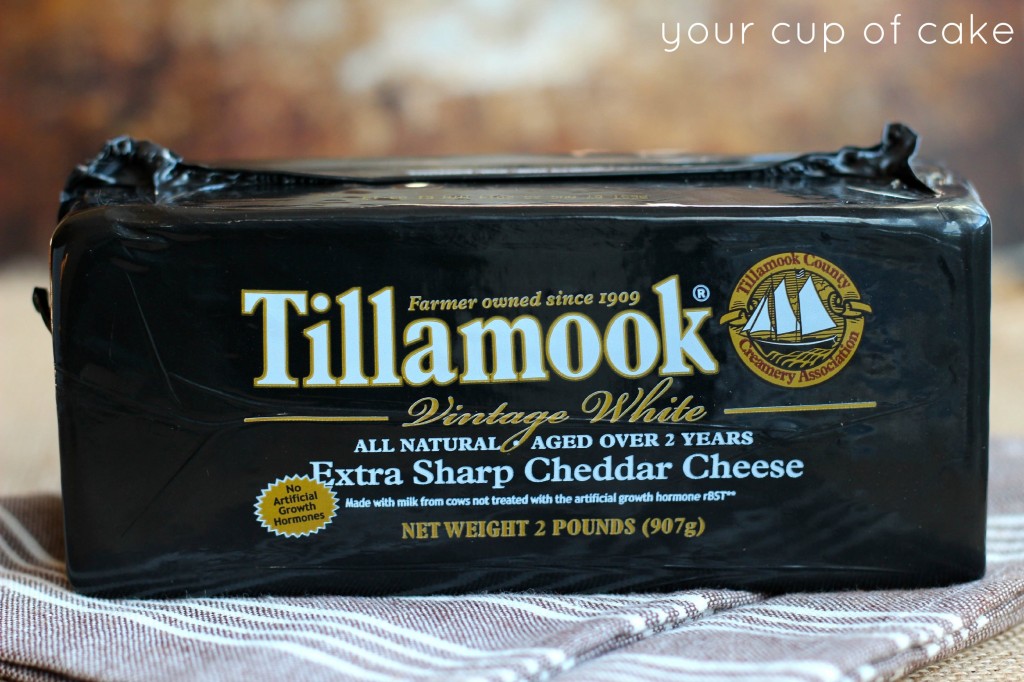 You don't have to use white cheddar, if you prefer the orange cheese you can always do that!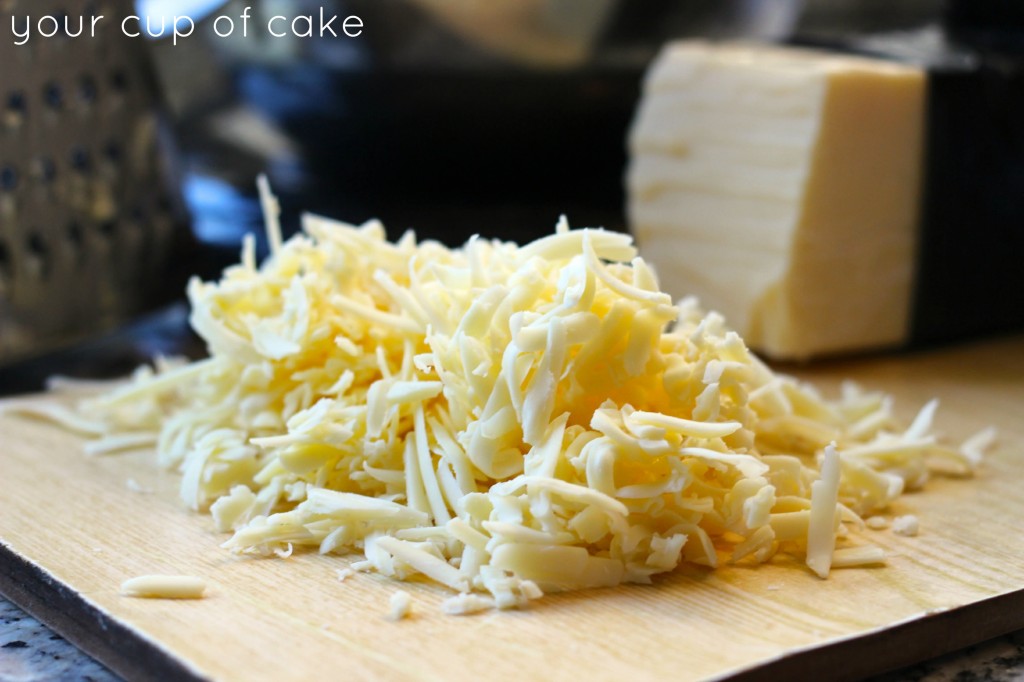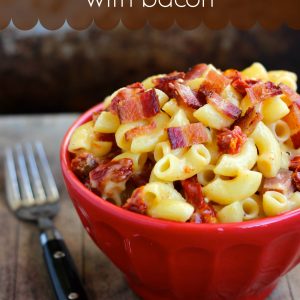 Sun Dried Tomato Macaroni & Cheese with Bacon
Ingredients
1

lb.

16 oz Macaroni pasta

2

Tbsp.

butter

2

Tbsp.

flour

2

C.

milk

1

tsp.

pepper

more if needed

16

oz.

white cheddar cheese

grated

8.5

oz.

jar of Sun Dried Tomatoes

a little less or a little more won't matter much

12

strips of bacon

cooked and chopped
Instructions
1. Heat a large pot of water, once it reaches a boil add pasta. Don't stir too much! Cook until al dente (still have a little 'bite") and drain out the water.

2. While pasta is cooking, in a large sauce pan melt butter.

3. Add flour and whisk to make a paste.

4. Add milk and pepper and whisk to remove any lumps. Let cook for 2 minutes to remove the flour-y taste.

5. Add grated cheese and stir until smooth.

6. Add sun dried tomatoes (drain off most of the olive oil but don't rinse them) and chopped bacon.

7. Pour the sauce over your cooked macaroni and top with extra bacon crumbles!

NOTES: Some times cooking can be tricky because the order of things. Here is the order in which I prepared everything...

1. Put my large pot of water for pasta on heat.

2. Cooked bacon and chopped it.

3. Grated cheese

4. Put my pasta in the now bubbling water.

5. Started my sauce while watching my pasta!
This was amazing, a perfect grown-up and classy version of a childhood classic!