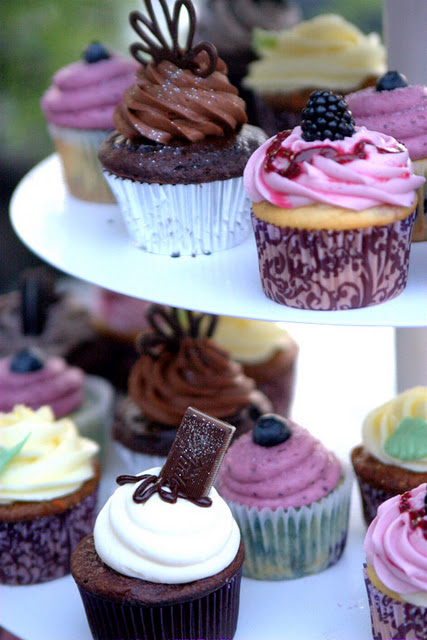 The Story:
I have been busy the last few weeks making preparations for 300 cupcakes for my friend Whitney's wedding. We sat down a few weeks ago and planned flavors, I was given a color scheme, and then I was off! I baked, decorated and made all of the buttercream the day of the wedding. It was a very long day, but so much fun! It was fun to watch other people take photos of my cupcakes, after all, I have been the only one taking any photos of them the last year.
They also rented this beautiful 5-tier cupcake stand. As an added touch, I made framed labels for every cupcake flavor to describe each cake.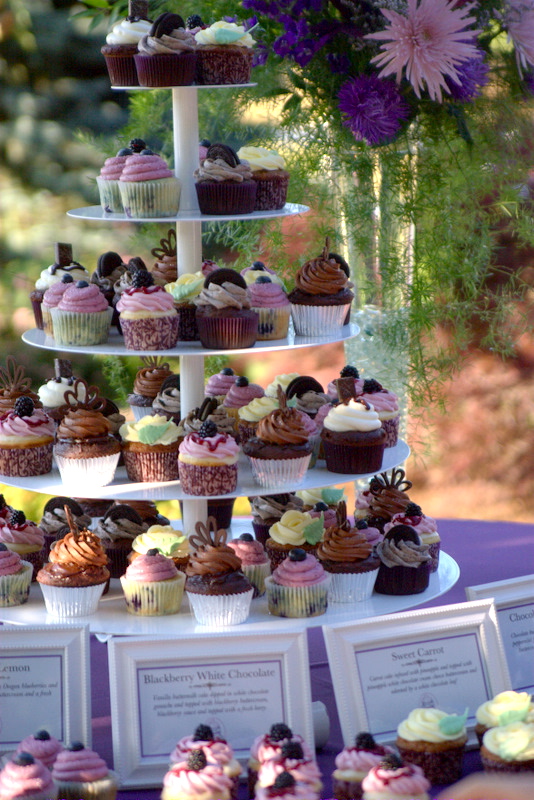 Double Chocolate
: Chocolate buttermilk cake with a rich chocolate ganache, chocolate buttercream, and a melted chocolate ornament brushed with edible glitter.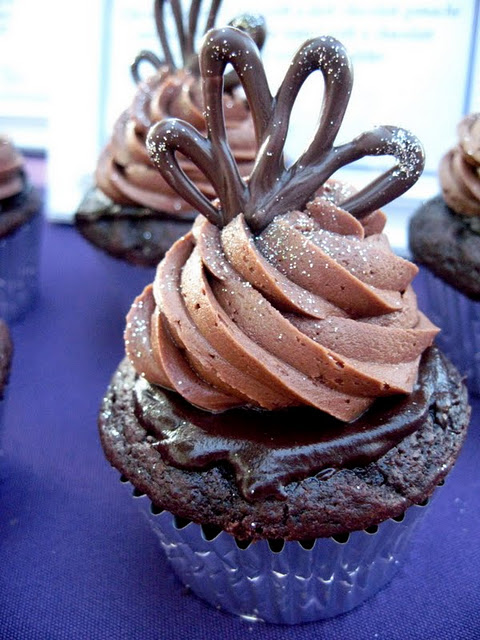 Sweet Carrot:
Pineapple infused carrot cake with pineapple white chocolate cream cheese buttercream finished with a white chocolate leaf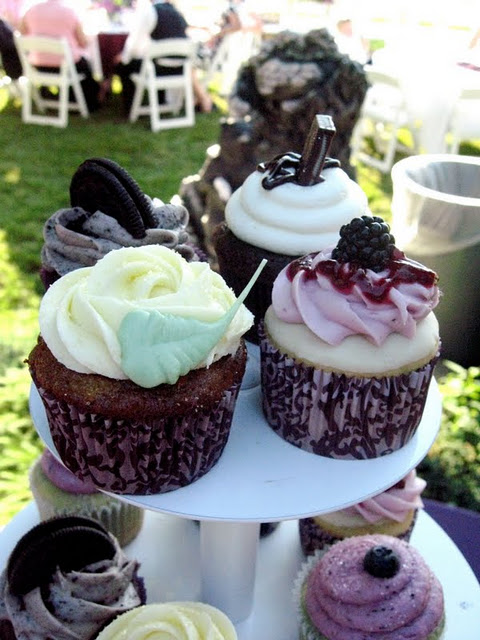 Blackberry White Chocolate:
Vanilla buttermilk cake with white chocolate ganache, blackberry buttercream, blackberry orange sauce, and topped with a fresh berry
(Recipe coming this week!)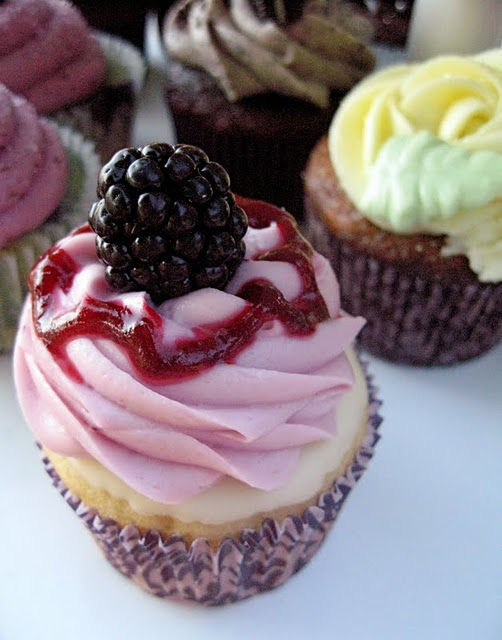 Cookies & Cream:
Chocolate buttermilk cake with a crushed Oreo buttercream baked on top of an Oreo cookie.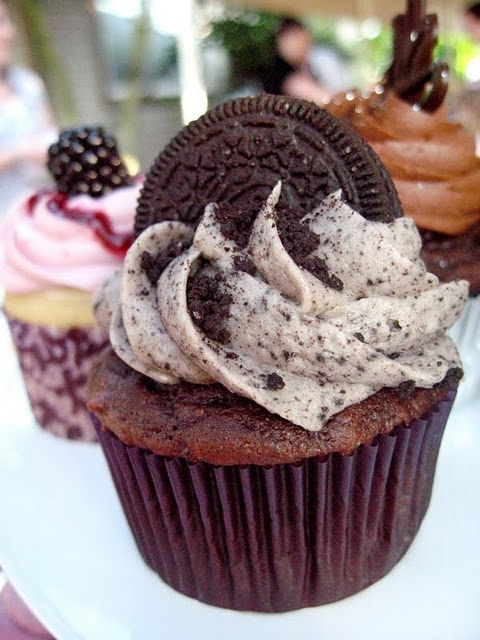 Blueberry Lemon: A lemon buttermilk cake filled with Oregon blueberries and topped with a zesty lemon blueberry buttercream and a blueberry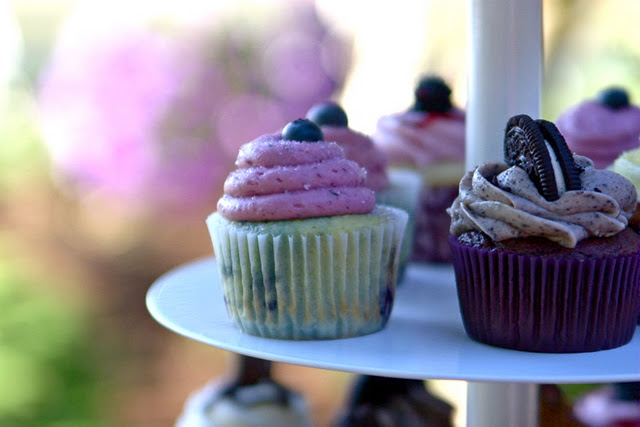 I also made Chocolate Peppermint cupcakes using my Andes Mint Cupcake recipe. Sorry for no individual photo of those, but it was so hard to get any photos while people were trying to eat them.
A huge thank you to my mother who helped with the transportation and decorating of the cupcakes, Whitney and Pam for this amazing opportunity, and to my father for cleaning the kitchen.