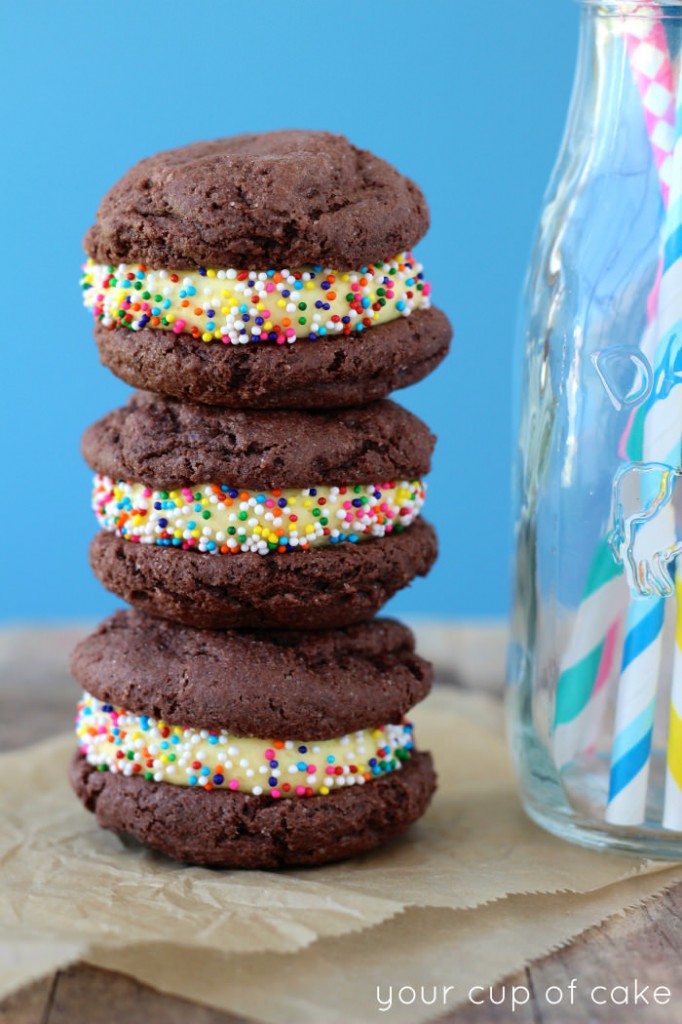 By now I'm sure you're aware of my obsession with homemade Oreos. I swear, every time I'm at the grocery store I see a new flavor of Oreo! What is the world coming to? Since when was the original not good enough? Oh well, I'll happily give in too 🙂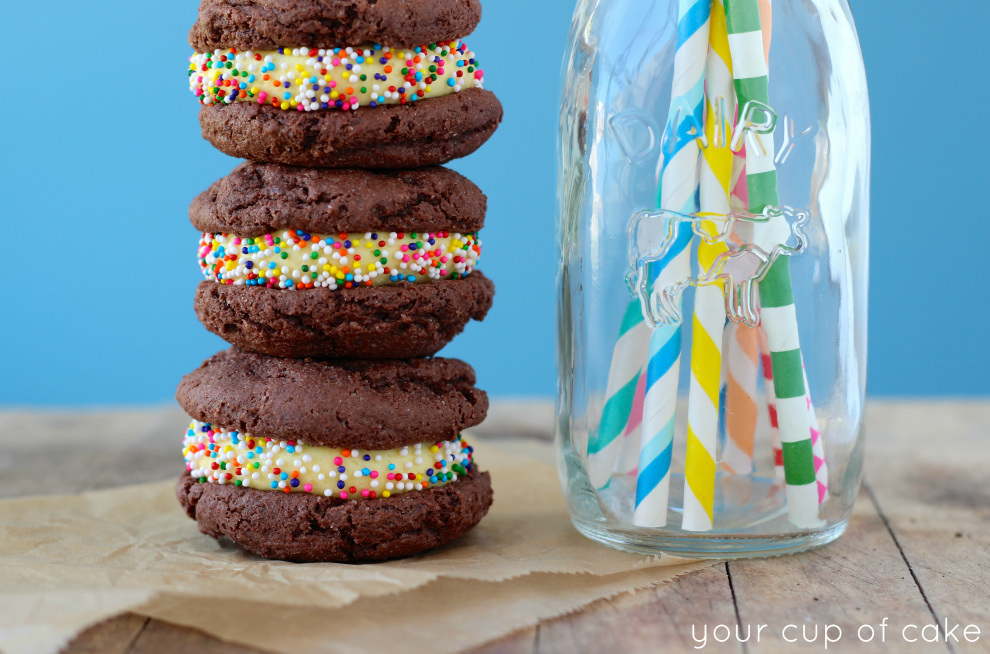 The Story:
A lot of people think I have some big, beautiful kitchen to do my work in. Well, that's false. I work out of a tiny old kitchen. Most of the cabinets are broken, the faucet leaks, there's no pantry and I share it with several other girls. But I love it. It's quaint and charming and gets the job done!
Now, when roommates move out, they don't always take all their food with them. They've left behind cans of soup, bags of microwave popcorn and lots of pasta and rice. But one roommate left behind an opened package of Birthday Cake Oreos. I didn't venture over to her cabinet for several weeks since it was summer. But as soon as I opened up the small door the smell of cake batter came blasting out! It was like someone was throwing me a surprise party! I tossed the stale cookies, but the cabinet still smells like a bakery.
Homemade Birthday Cake Oreos
Ingredients
Soft Oreo Cookies:
1

box Devil's Food Cake Mix

2

eggs

1/3

C.

oil

2

tsp

vanilla extract
Cake Batter Filling:
6

Tbsp.

butter

room temperature

4

oz.

cream cheese

1/3

C.

yellow cake mix

dry from the box

2

tsp.

vanilla extract

1

Tbsp.

milk

2

C.

powdered sugar

more if needed

yellow food coloring

optional
Instructions
1. Preheat oven to 350 degrees and line cookie sheets with parchment paper.

2. Sift cake mix into a large bowl to remove lumps and add eggs, oil and vanilla extract. Stir until well combined, dough will be thick.

3. Make dough balls just smaller than a golf balls and place on cookie sheets 3 inches apart from each other. Bake for 7-9 minutes.

4. Let cool.

5. Cake Batter Filling: Beat butter and cream cheese until smooth. Add yellow cake mix, vanilla extract and milk and beat again. Slowly add in powdered sugar until you reach your desired consistency. Add in yellow food coloring if desired.

6. To assemble: Frost the bottoms of half the cookies and then place an unfrosted cookie on top of each. Roll the exposed edge in a bowl of sprinkles to decorate!
My super simple set up for these beauties. An old cutting board as my tabletop, a brown paper to add a little texture, a milk glass with fun straws for color, and a poster board in the back!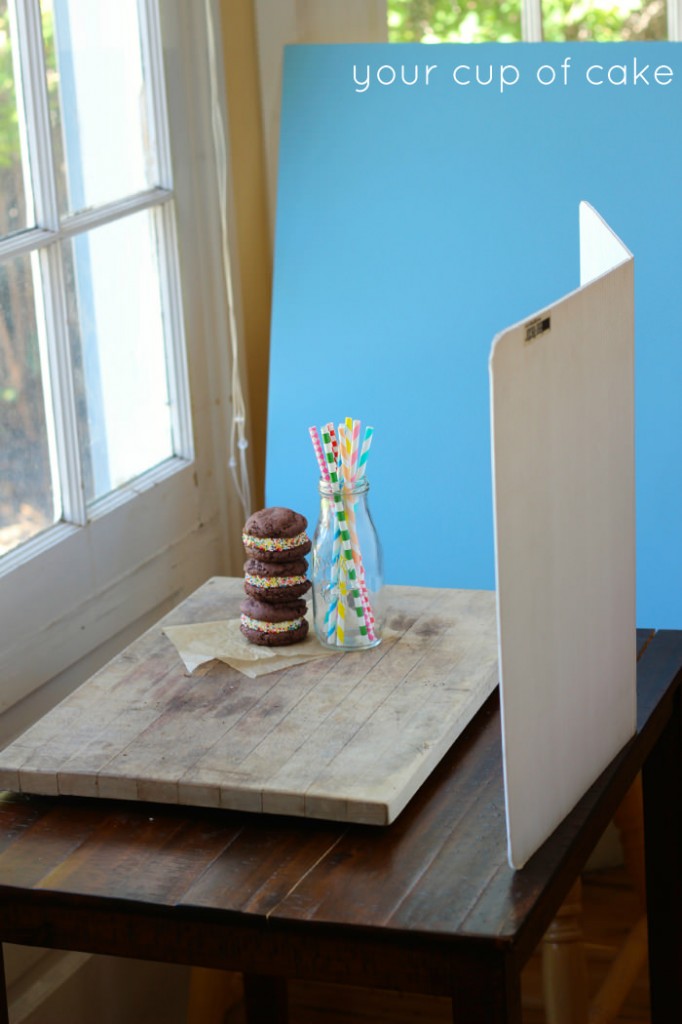 Be sure to check out my Cookie page for all my other Oreo recipes! You'll find the CUTEST pumpkin one ever!