The Story:
A few weeks ago I entered In Katrina's Kitchen's Blog Giveaway, and guess what! I WON! So, I decided I needed to do a giveaway of my own to really celebrate and to say thank you to the blogger world.
I am working two jobs (over 60 hours a week) just to pay for rent and books and school… oh yeah, and food other than flour, sugar and butter. So I do not have much to offer, but I made this apron from an old dress this week and wanted to give it to one of you lucky readers. It has lace detailing, pockets and cute buttons down the front. Perfect for any baker!
Post a comment to enter telling me what your favorite dessert is, and post additional comments if you..
2.
Follow on YCC on Twitter
The Giveaway will close on Wednesday June 1, at midnight Mountain time!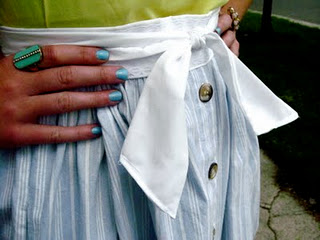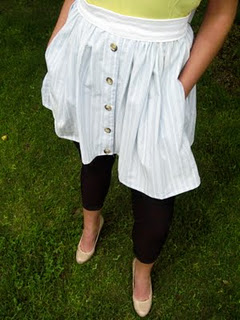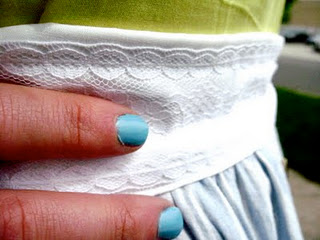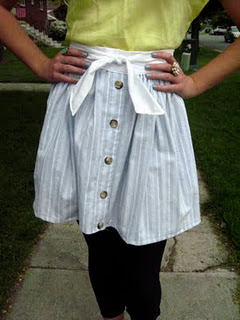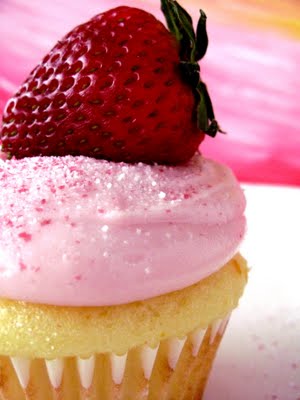 1 tablespoons orange juice
Zest of one or two oranges
1/3 cup white chocolate chips
2 tablespoons heavy cream
Strawberry Cream Cheese Buttercream:
2 tablespoons strawberry puree
1.
Preheat oven to 350 degrees and line two muffin tins with cupcake liners.
2.
In a large bowl, use a whisk to combine orange juice, buttermilk, sour cream and oil.
3.
Add eggs and egg white one at a time, stirring well between each addition.
4.
Slowly add cake mix and flour white stirring.
5.
Add orange zest and mix again.
6.
Fill cupcake liners 2/3 full and bake for 14-18 minutes, or until a knife or toothpick inserted comes out clean.
7.
Let cool on rack for 5 minutes, and then seal in airtight containers to lock in moisture. (If you live in a really humid place, then don't worry about sealing them.)
8.
Ganache: On the stovetop or in the microwave, melt chocolate and heavy cream together. Stir constantly if on the stovetop using low-medium heat, or take out every 15 seconds in the microwave to stir. Be careful, white chocolate burns easily.
9.
When your cupcakes are nearly cooled, dip them in the ganache to coat the tops.
10.
Buttercream: Puree strawberries by placing 1 or 3 berries (fresh or thawed from the freezer) in the blender.
11.
Beat butter and cream cheese for 5 minutes. Slowly add powdered sugar and strawberry puree. Add food coloring if desired, and let beat for 4 more minutes.
12.
Pipe into cooled cupcakes and top with a strawberry or another decoration.